The Year in Travel Stories: 2021
The Year in Travel Stories: 2021
By Esme Benjamin
This time last year, with vaccines on the horizon, I remember naively thinking that the pandemic might be over soon. Although tackling this virus has been messier and more unpredictable than we all hoped it would be, we still managed to find fulfilling travel opportunities in 2021.
Personally, I spent four months on a cross-country road trip across America, working from Airbnbs – a form of exploration embraced by a growing number of people whose jobs remain remote. Domestic travel continued to boom, especially to destinations renowned for beautiful landscapes and outdoor activities, and while we soaked up the treasures close to home we were also busy building bucket lists full of once-in-a-lifetime trips to be embarked upon in the not-so-distant future.
Of course many travelers did decide to venture abroad this year. My Instagram was dotted with friends drinking Aperol spritzes in European cafes, swimming in the cenotes of Mexico, chasing the northern lights in Iceland, and even tracking wild animals with Maasai guides in Kenya. But wherever we went, near or far, we didn't take travel for granted.
I hope this year's round-up of articles will remind you of how flexible and adaptable we've become while navigating this new world. How we've found ways to satiate our wanderlust in thoughtful and considered ways. And how we never stop dreaming of the places we'll go and the adventures we'll have one day.
The Future of Souvenirs: Livestream Shopping With Local Purse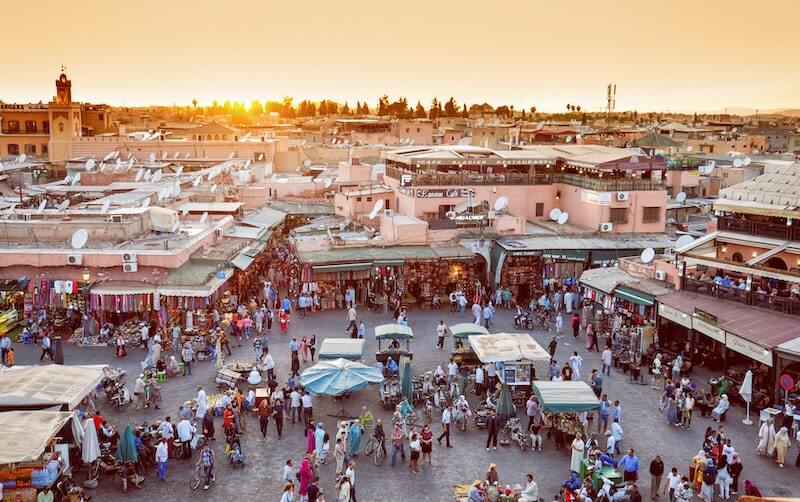 In the early days of the pandemic, the travel industry was scrambling to offer virtual experiences. From meditations led by Buddhist monks to pasta making with Italian chefs, there were all manner of classes, workshops and talks designed to fill the void created by widespread travel bans. While most seem to be a temporary band-aid – a fun distraction which will inevitably become obsolete when travel resumes – a few rare gems have real sticking power. Lola Akinmade Åkerström and Sara Mansouri, are the creators of one such idea. Their business, Local Purse, is a video shopping platform that allows users to explore a foreign destination with a knowledgeable guide, meet and learn from local artisans, and purchase souvenirs in real time.
The Trip That Changed Me: Three Food Experts Share the Travel Experiences That Shaped Them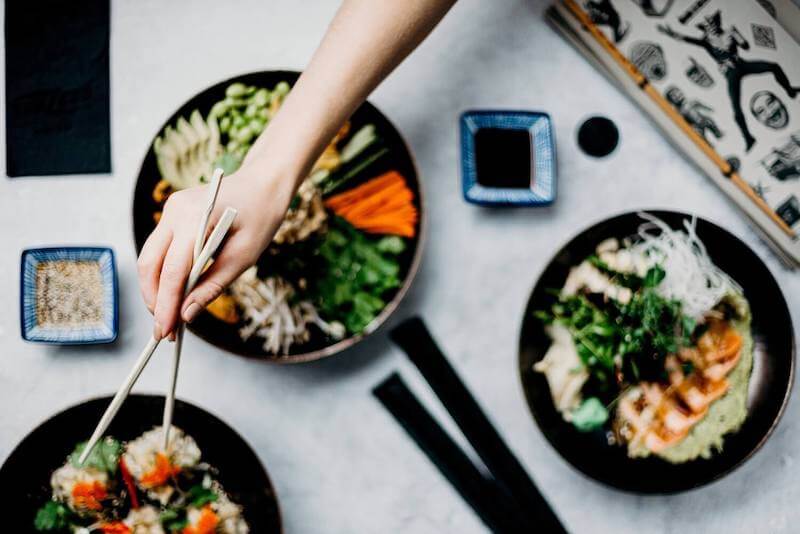 These three culinary-themed episodes of our podcast The Trip That Changed Me explore the inextricable connection between food and travel
Listen to celebrity chef Marcus Samuelsson, Top Chef judge Gail Simmons and bakery entrepreneur Jackie Kai Ellis as they each discuss one transformative travel experience that changed the course of their lives, strengthened their understanding of themselves and, of course, broadened their culinary horizons.
Dream Trips: A Travel Expert's Tips For Visiting Machu Picchu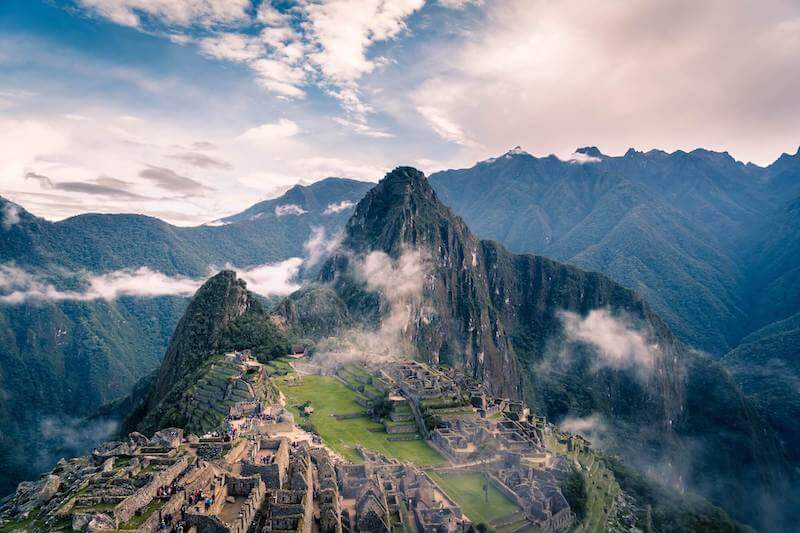 The lost city of the Incas is mind-blowing, both as a feat of ancient engineering and as a place of extreme natural beauty. Crisscrossed stone terraces and 200 intricate structures set against a background of mist-cloaked mountains and lush selva alta, or "high jungle," make Machu Picchu one of the most distinctive places in the world. It's perhaps even more special thanks to its remote location, reached by passing through the verdant landscapes of the Sacred Valley. Whether you opt to arrive by luxury train or a challenging hike along the iconic Inca Trail, a journey to Machu Picchu will be one of the most memorable experiences of your life. We asked Jackie Becker is a travel advisor with Inca Expert Travel, for her must-know tips for this special place.
Pandemic Digital Nomads: How Remote Work Can Complement Your Travel Dreams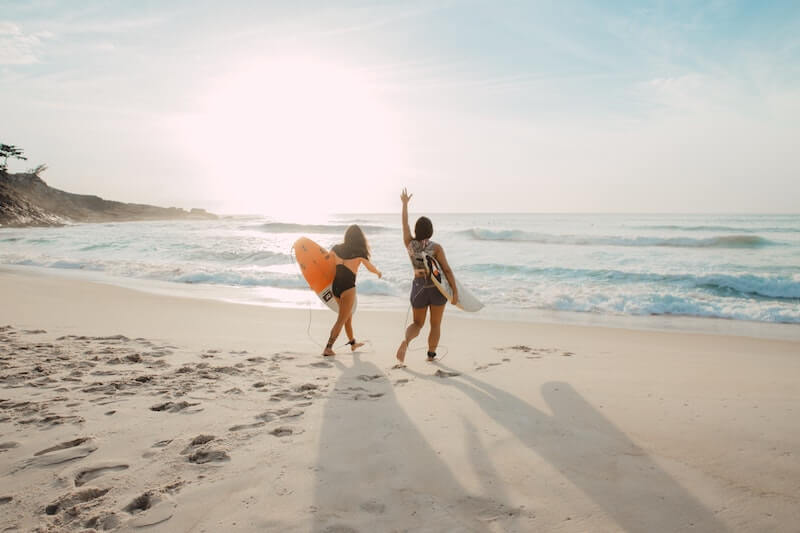 Without the restriction of having to show up at an office everyday, a growing number of people are now opting to base themselves in new and exciting destinations, working a nine-to-five and exploring in their free time. For some, it's a brief sojourn from the home they've spent a boredom-inducing amount of time in recently. For others, it's a more permanent shift towards a location independent lifestyle. Either way, this long-overdue adjustment opens the door to the possibility of more travel adventures.
Which Hawaiian Island Is Perfect For You?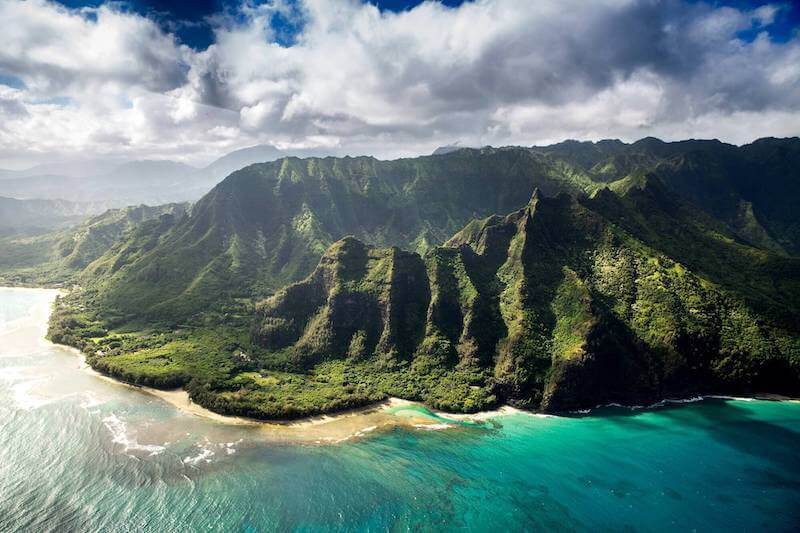 If you miss the big wide world but have decided to travel domestically for the time being, the Hawaiian archipelago might just be the perfect place for you. With its mind-melting landscapes and distinctive culture, Hawaii blends an inimitable travel experience with the reassuring familiarity of the USA, so you can enjoy the best of both worlds. We spoke to an expert from Hawaiian Airlines to help you deduce which of the state's most popular islands fits your travel style.
8 Travel Companies Helping You Explore More Sustainably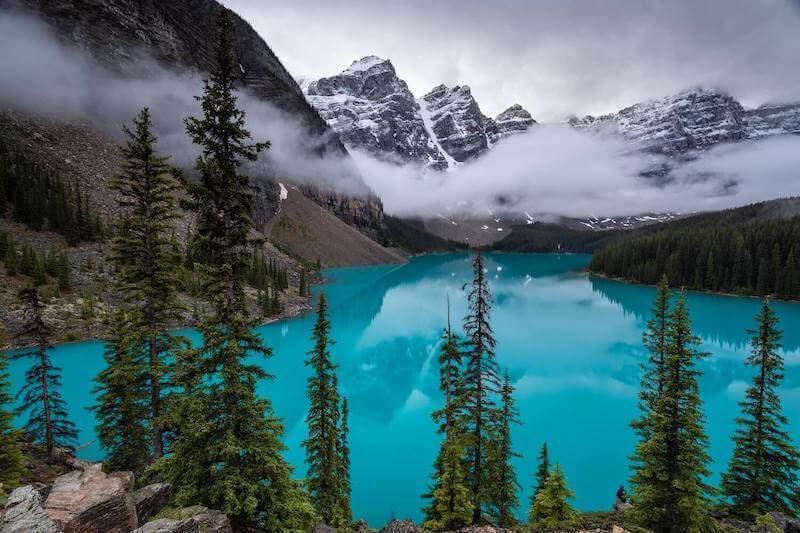 As any travel-lover knows, a single trip can have a profoundly positive impact on our lives. In return, shouldn't we also endeavor to have a positive impact on the places we visit? With a little conscious effort it's easier than you think. Peruse our round-up of sustainability focused travel companies and planet-positive tools, and make your next trip one you can feel good about on every level.
These Heritage Trips Are the Ultimate Form of Self-Discovery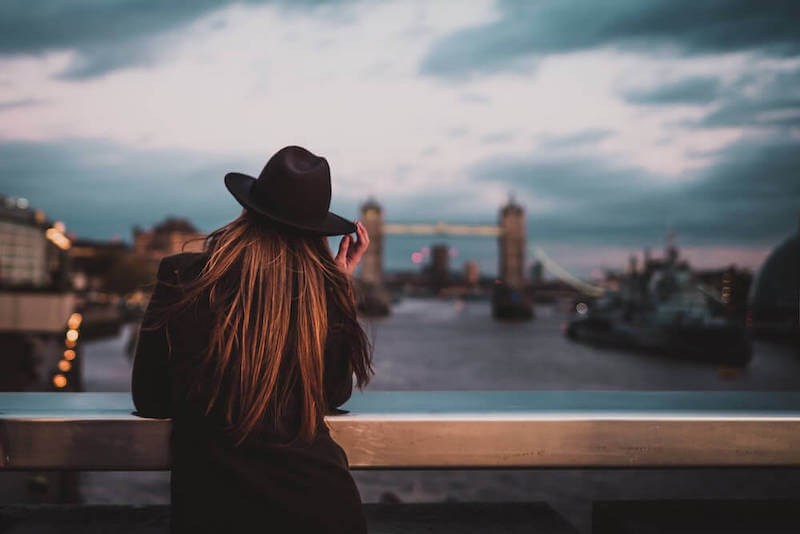 We develop an affinity for certain places because we love the food or the music, the lilting sound of the language or the elegance of the architecture. But no place feels so instantly special and uncannily familiar as our ancestral homelands. It's a connection that feels instinctual, and it can be deepened by combining travel with purposeful exploration of our family lineage. Thanks to a collaboration between luxury travel agency Kensington Tours and Ancestry, the world's largest genealogy company, travelers can now retrace the footsteps of their ancestors to better understand who they were and what they cared about. Through the experience, they may even learn more about themselves.
11 Restaurants Worth Traveling The World For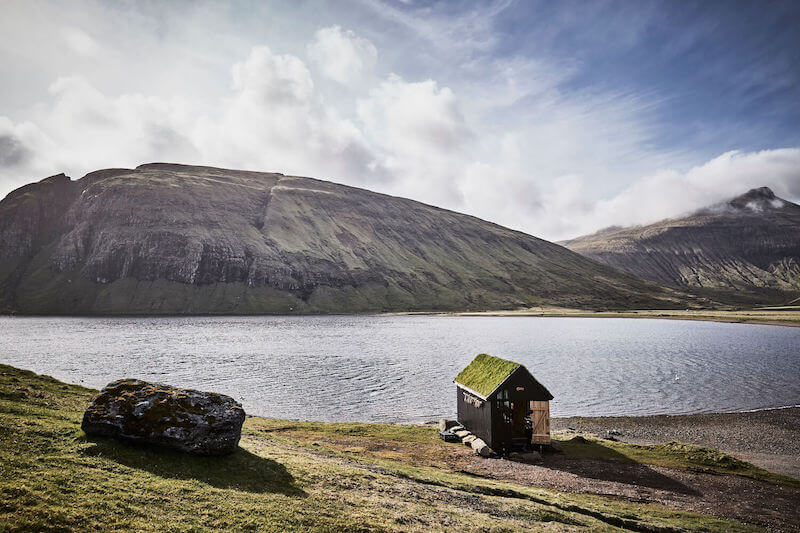 These award-winning establishments will stretch your taste buds with new flavors and textures while teaching you something about the cultural traditions and innovations of your destination. As you're planning your 2022 trips, let these 'restaurants worth traveling the world for' steer your itinerary.
How to Ensure Your Safari is Ethical + Responsible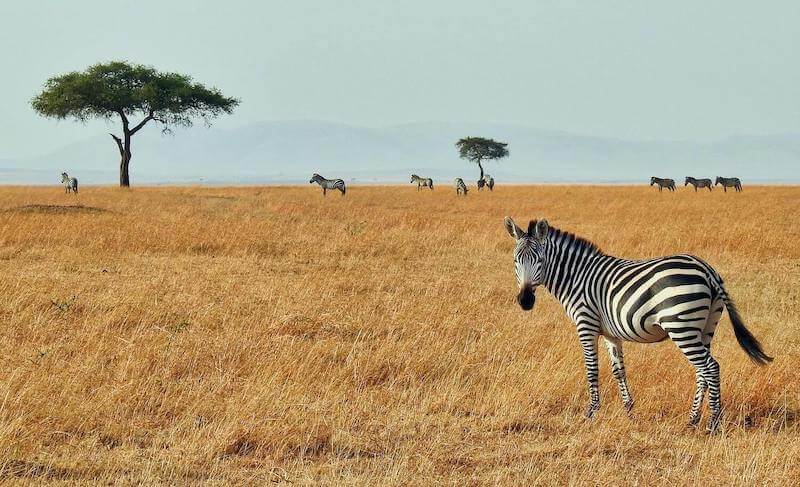 When it comes to dream trips, the African safari tops virtually every traveler's bucket list. Spending a week amid astonishingly beautiful landscapes, getting an up-close look at the world's most incredible wildlife is an unforgettable experience. It's also a privilege that comes with responsibility. If you're one of the many people using this pandemic time to plan a future safari, make sure you're doing your due diligence. Start by asking yourself these questions and book an ethical safari trip you can feel good about.