8 Companies Helping You Travel More Sustainably
8 Travel Companies Helping You Explore More Sustainably
As any travel-lover knows, a single trip can have a profoundly positive impact on our lives. In return, shouldn't we also endeavor to have a positive impact on the places we visit? With a little conscious effort it's easier than you think. Peruse our round-up of sustainability focused travel companies and planet-positive tools, and make your next trip one you can feel good about on every level.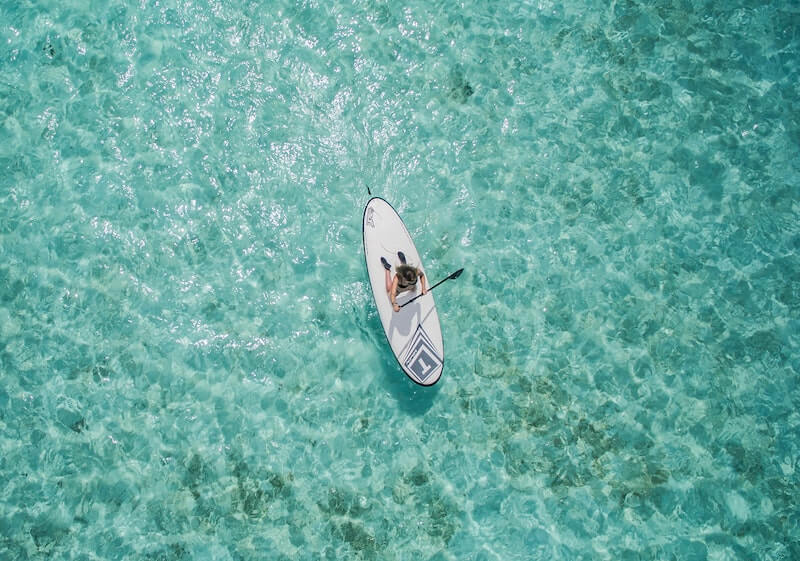 Kind Traveler
Before you plug your search criteria into one of the usual hotel booking sites, consider giving Kind Traveler a whirl. Dubbed "the world's first socially conscious Give + Get hotel booking and media platform," Kind Traveler invites you to donate $10 per night to a local charity within the destination. In exchange, you unlock discounts and perks at the hotel, making it a win all around. Right now Kind Traveler is heavily U.S. focused, but the company also has partner hotels in Mexico, the Caribbean, Costa Rica, the Maldives, Belize, Italy, Paris, Guatemala and Thailand.
G Adventures
G Adventures takes a holistic approach to sustainable travel, which starts with its north star concept: community tourism. Every G Adventures tour is based on meaningful relationships with local communities, but its commitment to social, ethical and environmental good doesn't stop there; the company's policies span animal welfare, respect for indigenous cultures, non-profit partnerships and providing each traveler with a Ripple Score (a transparent indication denoting what proportion of their money has stayed in the local community).
Much Better Adventures
Inspired by the connection between adventure travel, sustainability and environmental activism, the founders of Much Better Adventures set out to build a travel company based on planet-friendly practices. When you book a small-group trip to one of the world's wildest and most scenic places (think: desert hiking in Canyonlands National Park, kayaking and camping in the Norwegian fjords or adventure cycling in Jordan) you are directly supporting local guides and their conservation efforts. What's more, five percent of Much Better Adventures' revenues go towards conservation, reforestation and rewilding.

Village Ways
If India, Nepal or Bhutan have been on your bucket list for ages, check out the 2022 trips offered by Village Ways – a travel company that provides low-impact tourism to rural regions in all three destinations. You get to experience the slow pace, unspoiled scenery and welcoming atmosphere of small villages while also bringing much-needed economic support to the communities who live there. It's a rare travel experience that fosters the kind of genuine connection many visitors miss out on – the kind that makes a trip truly special.
Giving Way
Though trips with an element of voluntourism can be incredibly meaningful and impactful, it's a bit of a minefield picking a reputable organization – one that creates sustainable positive change in partnership with the local community. Giving Way vets organizations and cuts out any exploitative middlemen, putting the traveler directly in contact with nonprofits so they can find a volunteer opportunity that's right for them.
Rocky Mountaineer
If you've resolved to reduce the amount of flights you take each year, it's time you knew about Rocky Mountaineer – an environmentally conscious, luxury rail company. Rocky Mountaineer invites guests to soak up panoramic views of one of the world's most awe-inducing mountain ranges (the Rockies, of course) from its glass-dome coaches while enjoying wine and regional cuisine. Behind the scenes the award-winning company is taking measures to protect wildlife, honour local cultures, and create positive impact among the communities its trains pass through, from the mountain lakes of Banff to the red rocks of Moab.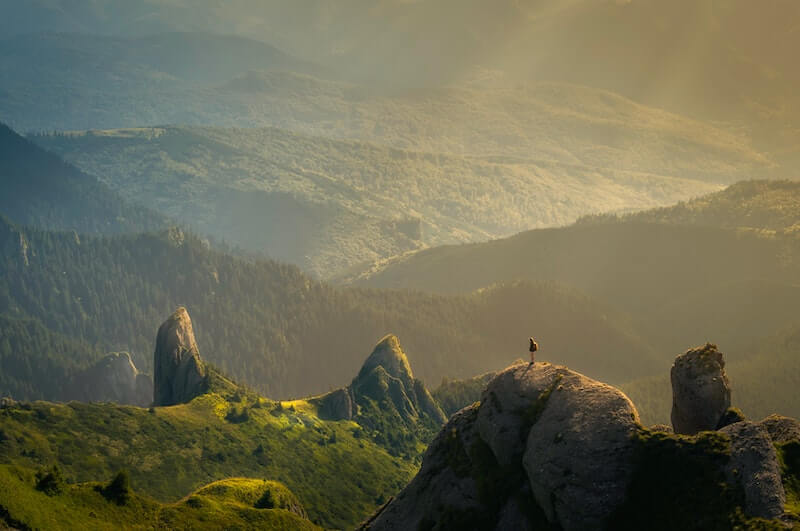 Intrepid
Intrepid has been making strides in sustainability since before it was on the mainstream radar. In 2010, the company officially reached carbon-neutral status. Ten years later, it committed to a seven-point climate emergency plan and became the first global tour operator with verifiable science-based targets for reducing environmental impact. You can't go wrong with a trip from Intrepid, one of travel's most trusted names.
Elevate Destinations
"Travel has the power to transform lives and landscapes" – that's the ethos of Elevate Destinations, a trip planning agency dedicated to creating a culture of caring. Travelers work with an expert to create their dream itinerary, which always incorporates three things: meaningful connection with locals, proactive conservation, and luxury lodge accommodation with purpose. Elevate Destinations is also dedicated to the democratization of travel, so for every trip booked, local youth will get taken on a free expedition to see historical and cultural points of interest in their own country.