A Travel Expert's Tips For Visiting Machu Picchu
Dream Trips: A Travel Expert's Tips For Visiting Machu Picchu
By

Esme Benjamin
Hello, world. It's been a while! This past year, the pandemic put a lot of things into perspective, and left many of us contemplating which places we absolutely had to see in our lifetimes. This series of stories is designed to help you plan that once-in-a-lifetime trip, and because many once-in-a-lifetime trips are logistically complex, we've tracked down travel experts to provide some essential pointers.
Jackie Becker is a travel advisor with Inca Expert Travel, an agency that specializes in personalized trips to Peru. The apex of any trip to Peru is, of course, Machu Picchu, a place Becker knows well and loves passionately. "The fact it's so large and so incredibly well preserved makes it feel like you're walking into a moment in history," she explains. "It's just so special."
The lost city of the Incas is mind-blowing, both as a feat of ancient engineering and as a place of extreme natural beauty. Crisscrossed stone terraces and 200 intricate structures set against a background of mist-cloaked mountains and lush selva alta, or "high jungle," make Machu Picchu one of the most distinctive places in the world. It's perhaps even more special thanks to its remote location, reached by passing through the verdant landscapes of the Sacred Valley. Whether you opt to arrive by luxury train or a challenging hike along the iconic Inca Trail, a journey to Machu Picchu will be one of the most memorable experiences of your life.
How to get to Machu Picchu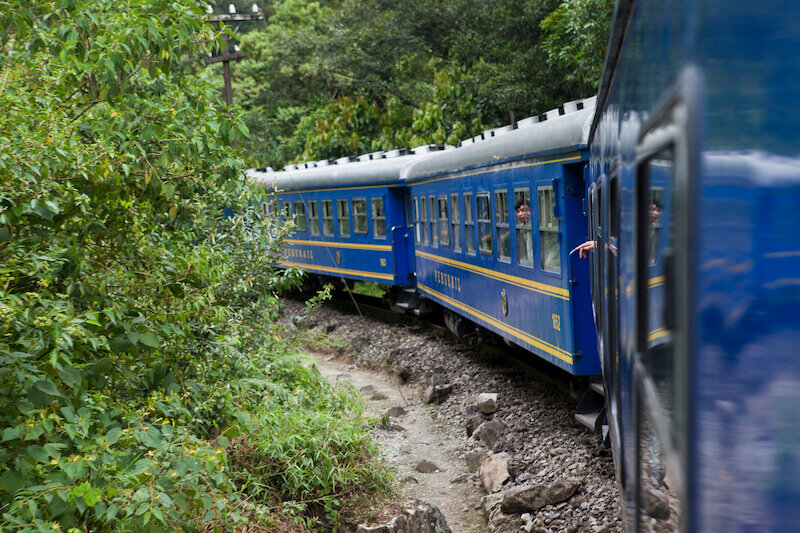 Visitors to Machu Picchu fly into Cusco — the heart of the Incan Empire and definitely worth a few days of sightseeing and carb-loading for the journey ahead (more on the city's excellent food scene later). From here, there are two ways to reach Machu Picchu. Option one is catching a train from Cusco to a town called Aguas Calientes and taking a quick 20 minute bus to the entrance from there. There's a budget train option available, but for the luxury experience opt for the Belmond Hiram Bingham, which comes with a sit-down brunch, open bar, live music and viewing car so you can really soak up the scenery.
If you've got the time and the physical stamina, Becker recommends hiking the Incan Trail. "It's the original route that the Inca priests used," she explains. "That's a bucket list trip for sure — hiking Machu Picchu and arriving through the Sun Gate on foot."
The Inca Trail is a four-day hike through the Sacred Valley — incredible, but no small feat. Alternatively there's the Full-Day Inca Trail — a shorter version which begins when you get off the train at the final stretch of the Inca Trail hike. You'll still see Sacred Valley ruins like the Winay Wayna and enter Machu Picchu through the Sun Gate, but without committing to four days of hiking.
What to pack for Machu Picchu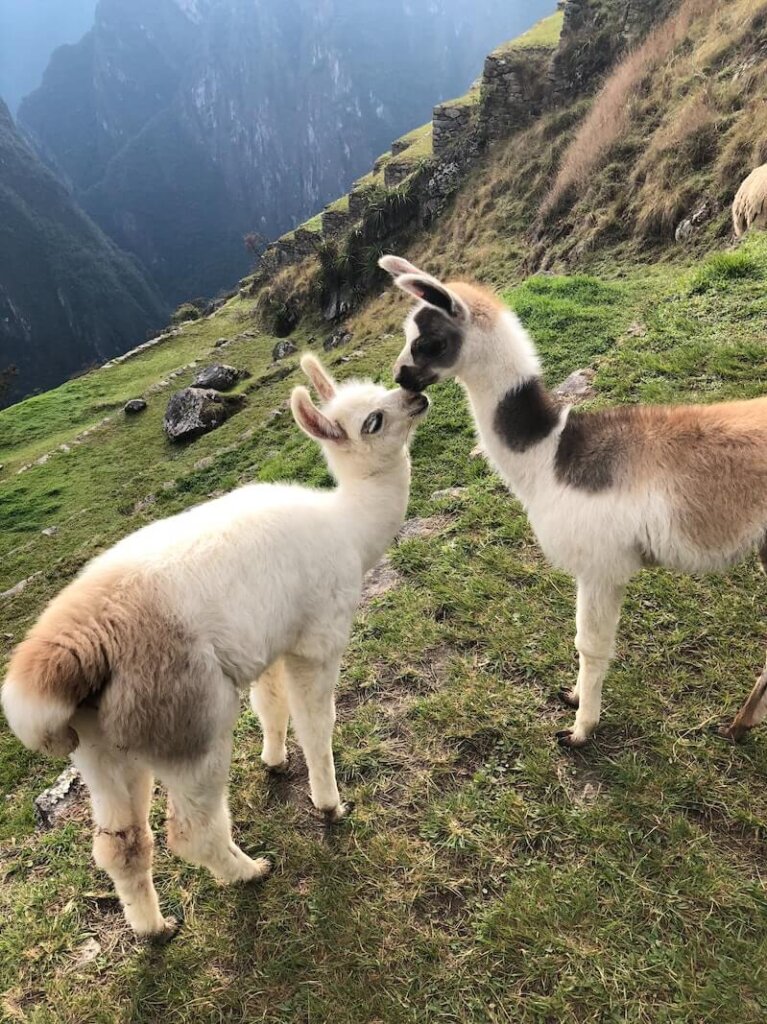 "The name of the game when you visit the Andes is layers," says Becker. "When you're at altitude, as soon as the sun goes down the temperature drops significantly, so you definitely need to have warm options with you." She suggests light pants and short sleeves for daytime, jeans, a sweater and thick socks for night.
There's not much shade at Machu Picchu, so sunscreen is a must, and if mosquitoes tend to love you bring some bug spray, too.
Preparing to hike the Inca Trail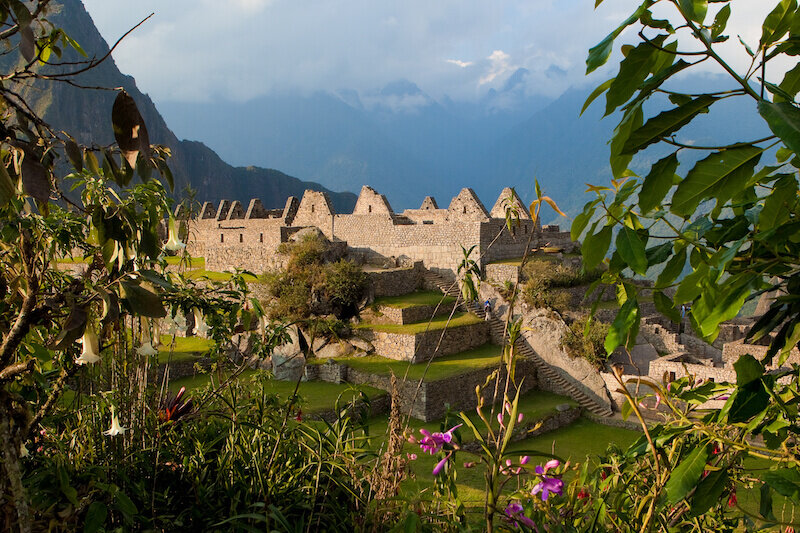 "The inca trail is challenging because it goes from 8,000 feet up to 14,000 feet," says Becker. "For comparison, Vail in Colorado is about 8,000 feet." To mitigate the risk of altitude sickness, she advises asking your doctor for Diamox before departing for Peru. Once you arrive in Cusco, adjust to the altitude by staying extremely hydrated, eating easy-to-digest meals and giving yourself at least two full days before you do anything strenuous like hiking the Inca Trail.
Although not everyone will be able to train at altitude, working on your physical fitness ahead of the trip is important. "Make sure you are physically fit enough to walk for six to eight hours," warns Becker. "If you don't, you'll be dead after the first day and still have three more days ahead of you."
If you want to hike but have some trepidation about committing to the Inca Trail, one of the shorter hikes within Machu Picchu would be a great alternative option for you. Becker recommends Huayna Picchu and Machu Picchu Mountain — which are both a three to four hour round trip — to "almost anyone who feels able-bodied and is looking for something adventurous." Be aware that you'll need a permit for these hikes, and they can sell out months in advance so plan ahead.
The best time of year to visit Machu Picchu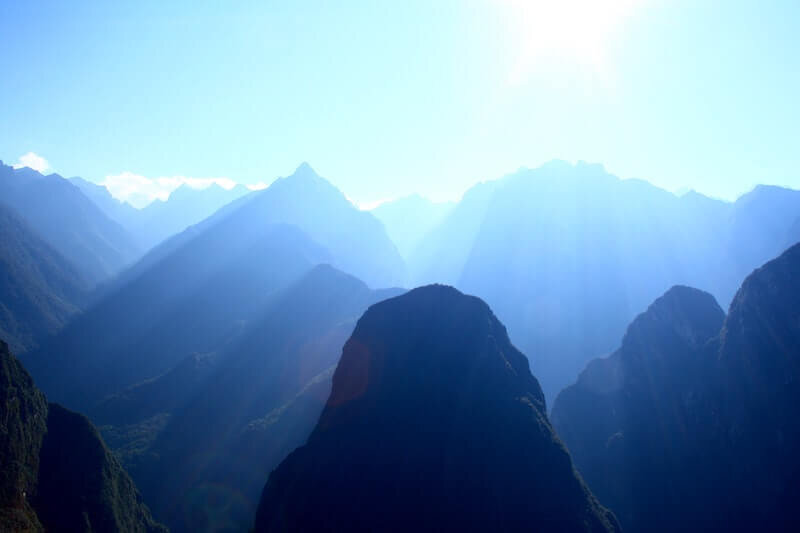 Although you can visit Machu Picchu at any time of year, you should take visibility into consideration if your trip coincides with the rainy season (November through February).
"Normally, it's rainy and cloudy in the morning but by mid-morning it clears up," says Becker. "But if you've only got one ticket and you use it up in the morning, you're going to miss the best part of the day for viewing the ruins. If you're going to a world wonder, you want to see it!"
Ideally, you'll be able to give yourself two days there so you're covered in case of bad weather. If your itinerary won't permit that, Becker's top tip is to buy two entrance tickets — one for the morning and one for the afternoon — or an entrance ticket and a hiking permit, which will also allow you to re-enter Machu Picchu.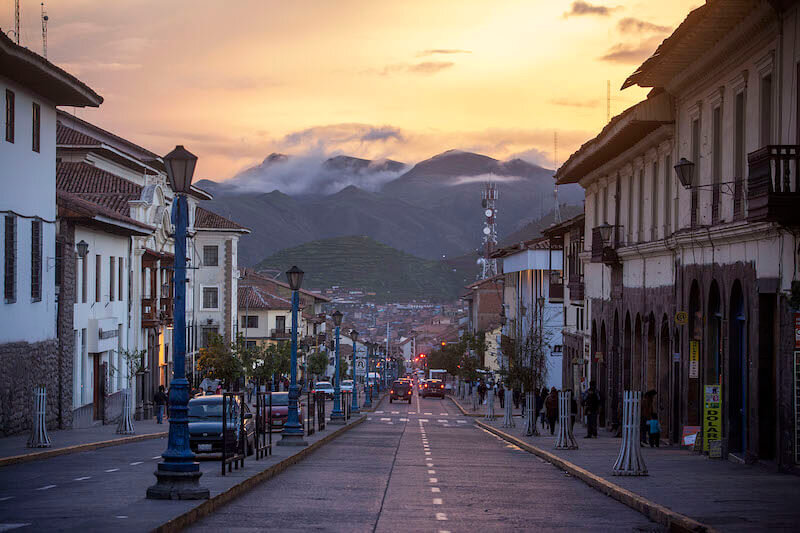 At the start and/or end of your trip you'll likely be exploring Cusco – a place where you can get a great meal for a couple of dollars or opt for world-famous fine-dining. On the upscale end of things, Becker advises making reservations at Chica, which is owned by renowned Peruvian chef Gaston Acurio, Cicciolina, an artsy and eclectic place with a classy vibe, or Baco, which is famous for its wine list and alpaca burgers.
When it comes to specific dishes, lomo saltado (beef, tomatoes and onions, seasoned with Peruvian spices and served over french fries), and the country's famous citrusy ceviche are both must-try meals. For the vegan and vegetarian crowd, the pasta a la huancaina (a spiced sauce served over pasta or potatoes) and tallarines verdes (pasta with a sauce of local cheese and green herbs akin to pesto) are both delicious options.
Machu Picchu etiquette to be aware of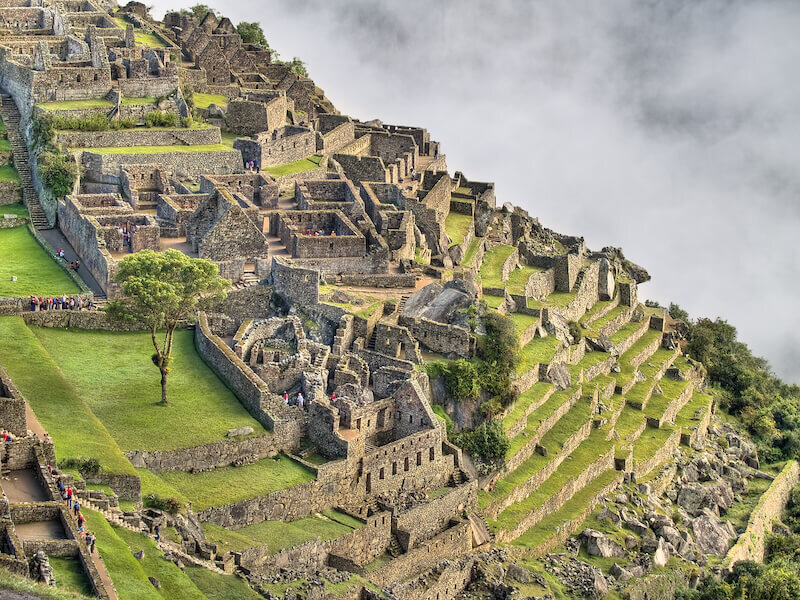 To prevent overtourism, there are only a certain number of tickets available for Machu Picchu each day. Once you enter with your ticket, you'll follow a set route through the main parts of the ruins — a one-way system that will eventually lead you to the exit with no option to go back. The route takes around two and a half hours but you are technically permitted four hours to complete it, so feel free to take your time.
As of 2019, all visitors to Machu Picchu will need to hire a guide. If you go through a tour agency like Inca Expert Travel your agent will organize one for you. If you're doing it alone you can hire a guide for cash at the entrance to Machu Picchu on the day of your visit.
In many parts of Machu Picchu visitors are permitted to interact with the ruins, but heed "do not touch" signs displayed on fragile sections. Follow your guide's lead to ensure you're being respectful and not breaking any rules.
Where to relax after your hike to Machu Picchu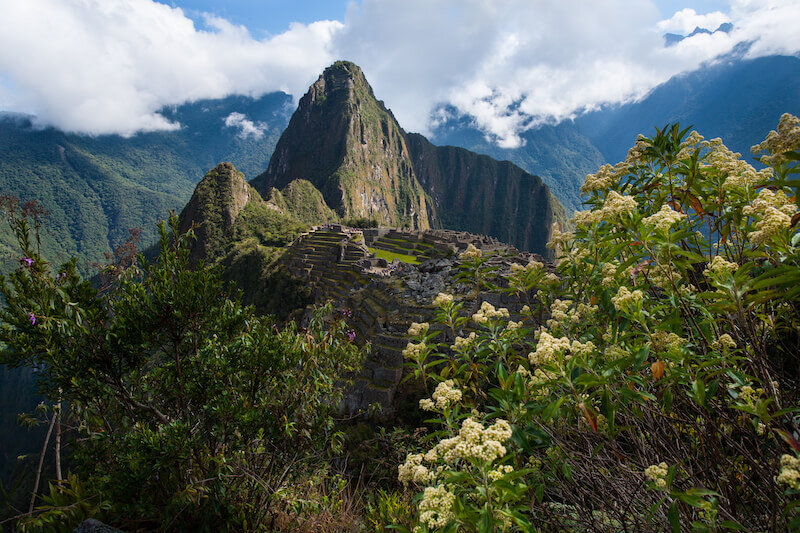 After all that hiking and excitement, you might be craving some spa time. Many hotels in the Sacred Valley have a wellness bent, from yoga programs to "chakra gardens." Becker's personal favorite is Inkaterra Hacienda Urubamba, which is known for its Andean spa experience. "Guests take a basket into the garden and the massage therapist points out the herbs and explains their health benefits," she says. "Then the guest gets to pick the herbs themselves and the therapist uses them in their treatment."