Pandemic Digital Nomads: How Remote Work Can Complement Your Travel Dreams
Pandemic Digital Nomads: How Remote Work Can Complement Your Travel Dreams
For many of us, 2020 was the first time remote work became an option, and the shift opened a whole world of travel possibilities.
Without the restriction of having to show up at an office everyday, a growing number of people are now opting to base themselves in new and exciting destinations, working a nine-to-five and exploring in their free time. For some, it's a brief sojourn from the home they've spent a boredom-inducing amount of time in recently. For others, it's a more permanent shift towards a location independent lifestyle. Either way, this long-overdue adjustment opens the door to the possibility of more travel adventures.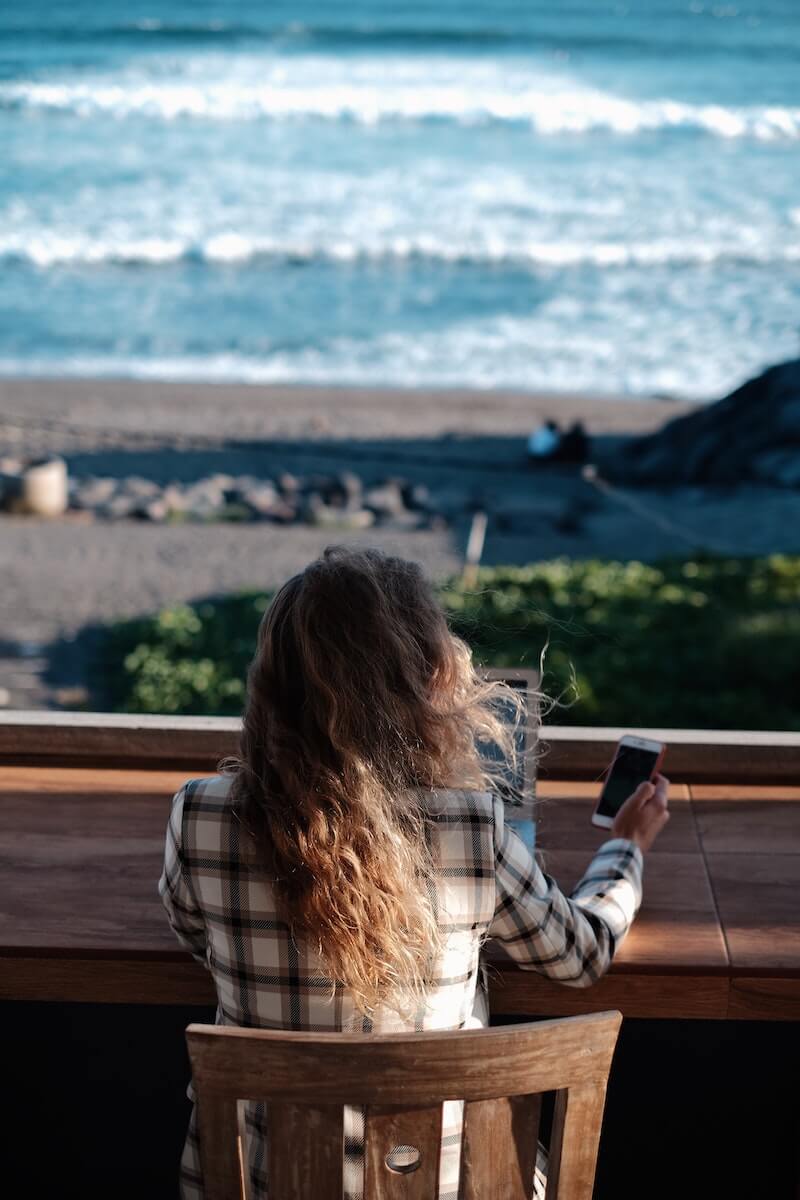 Digital Nomadism, Then and Now
In 1997, when only 18 percent of American households had access to the internet, a Japanese semiconductor expert named Tsugio Makimoto authored a book called Digital Nomad. He predicted that, with the help of rapidly advancing technologies, large numbers of people would soon be able to work whenever and wherever they pleased. More than two decades later, his prophecy was starting to materialize. In a 2019 survey, the number of Americans who described themselves as digital nomads was around 7.3 million. Although a further 16.1 million responded that they aspired to adopt the lifestyle, digital nomadism was still primarily associated with careers outside the mainstream. The pandemic would change all of that.
With the first lockdowns in 2020, anybody with a job deemed non-essential was figuring out how to work from home. Challenges like childcare and rogue Zoom filters aside, those with computer-based jobs (around one third of Americans) discovered it was surprisingly easy to be productive outside of a conventional office space.
The great pandemic remote work experiment was so successful that some companies – Twitter, Zillow and Dropbox to name a few – instituted forever-remote policies, while others announced hybrid models that would allow their employees greater flexibility. The digital nomad lifestyle was suddenly accessible to a larger demographic of people, some of whom were lucky enough to have saved a chunk of money after being sequestered at home for so long.
It was this group of people – newly flexible, financially stable and deeply desperate for a change of scenery – that represented an interesting opportunity for tourism destinations during a dismal year. The travel industry suffered a loss of approximately $4.5 trillion in 2020. For countries reliant on tourist dollars, it was a devastating blow to the economy. As it became clear that slow travel (spending longer in one destination) was a more realistic way for tourists to navigate pandemic travel restrictions and widespread testing, a growing list of places including Iceland, Dubai, Georgia, Estonia and a slew of Caribbean islands from Curaçao to Barbados, began launching remote work visas which would allow digital workers to base themselves in a paradisiacal location for a defined amount of time. In exchange for the rare chance to be a temporary resident of a foreign country without all the red tape and visa hurdles, these remote workers would be pumping money back into the economy without taking jobs from local people.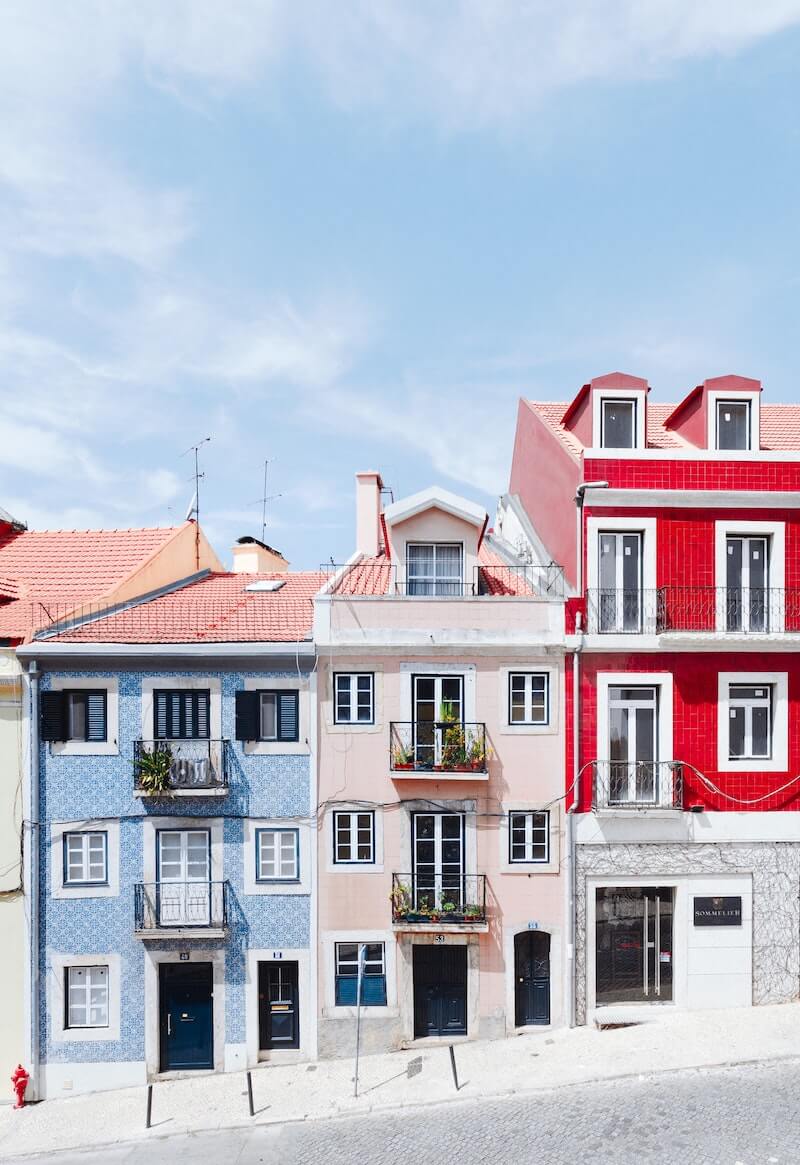 The Joy of Doing Life in Other Places
In America, where many employees only get 10 days of annual leave, remote work offers a rare opportunity to immerse in new places without having to negotiate a sabbatical or take an adult gap year. It's an especially enticing notion for many after enduring widespread lockdowns.
In the fall of 2020, New York-based creative strategist Ashley Tick and her partner Jen were approaching the end of their apartment lease. In between scouring listings for two-bedroom homes in Brooklyn, Tick pulled up Airbnb and began browsing rentals in one of their favorite states: New Mexico.
"I was getting sick of New York and hanging out with the same bubble of people. The only time I felt inspired in 2020 was during the Black Lives Matter protests, but winter was coming and I just needed to be somewhere I'd never been before," Explains Tick. She sat down with Jen and asked her, "Would you rather get a bigger apartment in Brooklyn, or live in this amazing adobe house in New Mexico for a while?"
It was a no-brainer. The couple packed up and drove across the country to their temporary desert home. Keeping New York business hours meant their days started early and finished with enough hours of daylight left for hiking and exploring. It was an opportunity to enjoy the space and nature they'd been sorely missing in Brooklyn for approximately the same monthly expenses.
In the months that followed, the pair got vaccinated and spent time working from California, Mexico, the UK and Lisbon. Almost a year on, they aren't tempted to commit to a fixed location just yet. "My lunch hour break when I was living in New York was walking to the bodega or the park I've been to a hundred times," says Tick, "whereas here in Lisbon, I'll wander down a street that's totally new to me or go to a museum for an hour."
An even more remarkable aspect of digital nomadism is the option to try on different places, different possible lives. After learning that purchasing a home in Portugal comes with a Golden Visa and potential EU citizenship, Tick is now perusing real estate in Lisbon.
"I've always wanted to be somewhere where I can surf and have access to art and queer culture, and Lisbon ticks all the boxes for a vacation home," she explains. "I get a lot of these ideas when I'm on the road. Our mindsets are so limited at home with regards to how we live, and now I've been exposed to different people and different ways of living."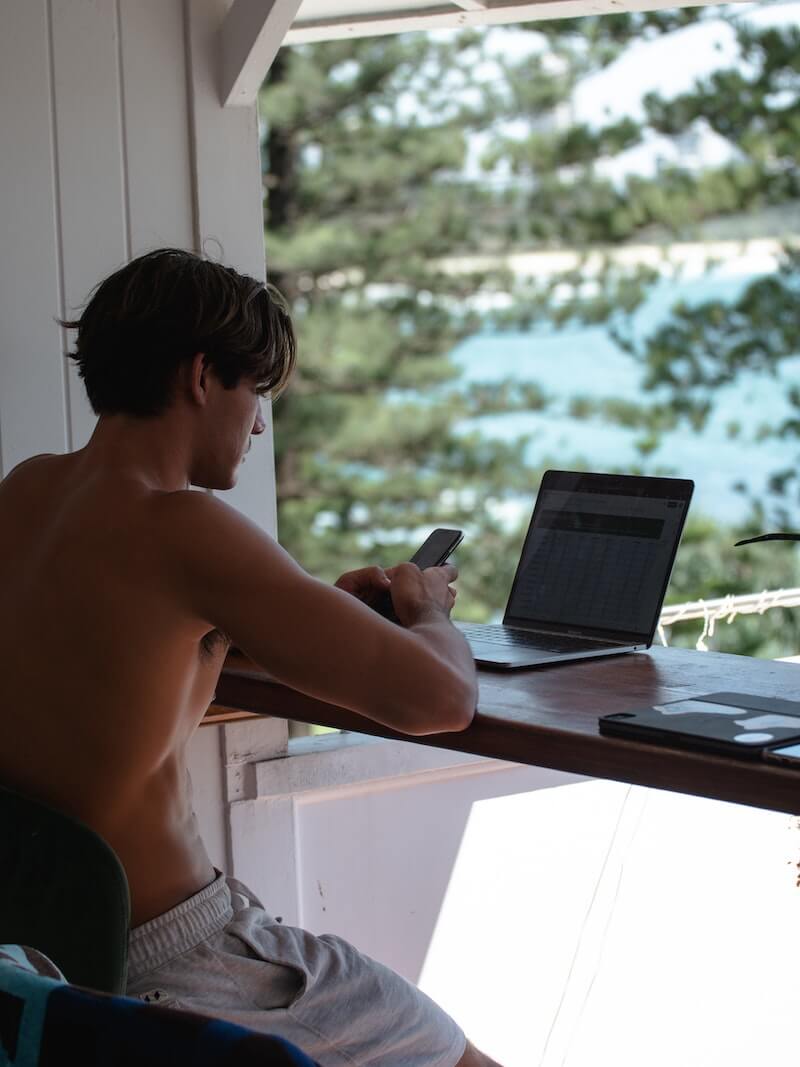 How to Successfully Mix Remote Work With Travel
Even for those who aren't quite ready to live an entirely nomadic existence, the widespread adoption of remote work makes it easier to spend longer stints with friends and family across the country or take an extended trip abroad. No wonder remote work policies reportedly lead to increased employee happiness and greater retention rates. However, rules, transparency and clear communication between remote workers and their employers are essential. Otherwise, says Robert Glazer, author of How to Thrive in the Virtual Workplace, "this could get messy quickly."
As the CEO of Acceleration Partners, an organization with 170 fully remote employees, Glazer has plenty of experience when it comes to keeping productivity and morale high despite a lack of physical proximity. His top piece of advice? Create clear policies for remote workers wishing to travel.
"When companies are telling people 'work from home, work from anywhere,' those are actually not the right things to be saying because it potentially creates a whole bunch of legal and administrative hurdles," explains Glazer. "For instance, if you let an employee live abroad for six months, they could technically be working illegally. Companies really need to be clear about flexibility being dependent on certain work conditions."
Besides getting the legal green light (not an issue if you use one of the new pandemic remote work visas, of course), these conditions should include a work schedule that aligns with the company time zone and strong WiFi as a given.
"Our best employees who have done this, I had no idea they were working somewhere else for a month," explains Glazer. "It had no impact on anyone else at the company. But for people who can't be found or aren't around when you need them, it erodes trust pretty quickly."
On that note, be realistic when it comes to trips that blend work with travel. Save safaris and beach vacations for your PTO and instead pick somewhere that allows for focus during work hours and provides a base for off-duty adventures.
"I interviewed the entrepreneur Nicole Sahin for my book, and she said that working from a beach and all that stuff is not at a professional level," says Glazer. "But in a resort town with wifi, where you're going to work your work hours and then go out on nights and weekends, it's an awesome way to change venues."