Dream Trips: How to Ensure Your Safari is Ethical + Responsible
How to Ensure Your Safari is Ethical + Responsible
When it comes to dream trips, the African safari tops virtually every traveler's bucket list. Spending a week amid astonishingly beautiful landscapes, getting an up-close look at the world's most incredible wildlife is an unforgettable experience. It's also a privilege that comes with responsibility.
"Authentic and sustainable conservation tourism offers luxury travelers an incredible opportunity to be immersed in the natural world, that will not only transform their lives but also give back to conservation and empower communities at the same time," explains Simon Stobbs, Managing Director of Wilderness Safaris' South Africa, an award-winning company known for its commitment to sustainability. "Potential guests may be interested to know about the positive impact that a safari experience has on conservation and communities, and how their visit contributes towards this, particularly with an increased awareness in the world that travel can be used as a force for good."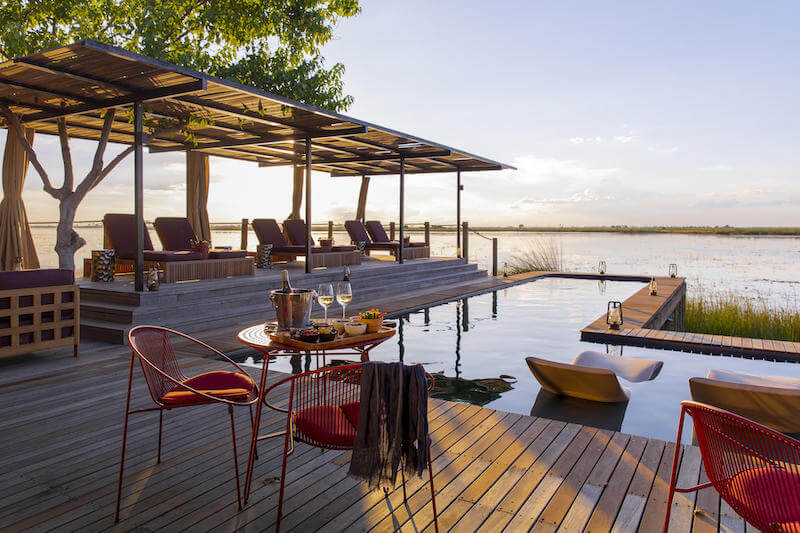 A responsible, ethical safari company should be taking action to protect the animals and environment, and respect and support the communities who call these amazing places home. But as a traveler it can be challenging to see through any greenwashing and deduce which companies will put your tourism dollars to good use.
"Travel to Africa was effectively halted for the majority of 2020 which resulted in a serious economic impact to tourism companies and the people who work for them, so it is true that you will have a beneficial impact just by booking your trip," explains Paula Franklin, co-founder of Travel is Better in Color and a safari expert. "For people who want to go deeper in making sure their travels are a force for good I suggest starting with your travel advisor. Pick one that clearly lays out their commitment to the areas they work in. Then ask questions like, why this lodge, why this national park over a private concession, who owns the lodge and are they hiring locally?"
If you're one of the many people using this pandemic time to plan a future safari, make sure you're doing your due diligence. Start by asking yourself these questions and book an ethical safari trip you can feel good about.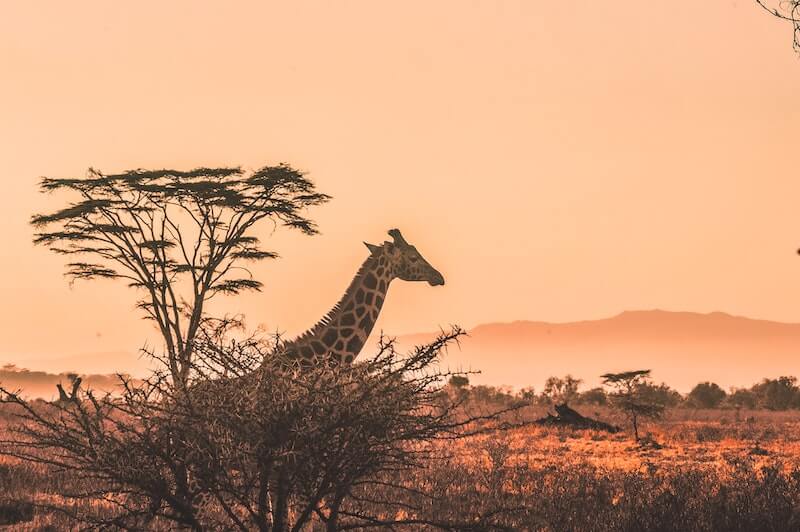 Who owns the lodges you're considering?
When you're researching lodges and tour operators, spend some time digging into who owns them and how they support local people with employment opportunities. Economic leakage (tourism dollars getting funneled abroad via foreign ownership instead of benefiting the local economy) is common in the safari industry, so make sure the company you're traveling with is at least hiring and training local people. You might consider booking your trip with a Black-owned lodge like African Bush Camps (which operates a number of lodges in Zimbabwe, Botswana and Zambia), Verney's Camp in Zimbabwe's Hwange National Park, Kruger Shelati in South Africa, or Tangulia Mara in Kenya's Maasai Mara.
How is the company benefiting the local wildlife and people?
If you're looking at lodges in Kenya, you'll notice that some are based in Masai Mara conservancies. A wildlife conservancy is an area of land that is managed by, in many cases, a group of private owners or a community, with the dual purpose of protecting and managing wildlife while also allowing that community to rent land to safari operators on their own terms. When you pick a lodge based on a conservancy it benefits both the wildlife and the people.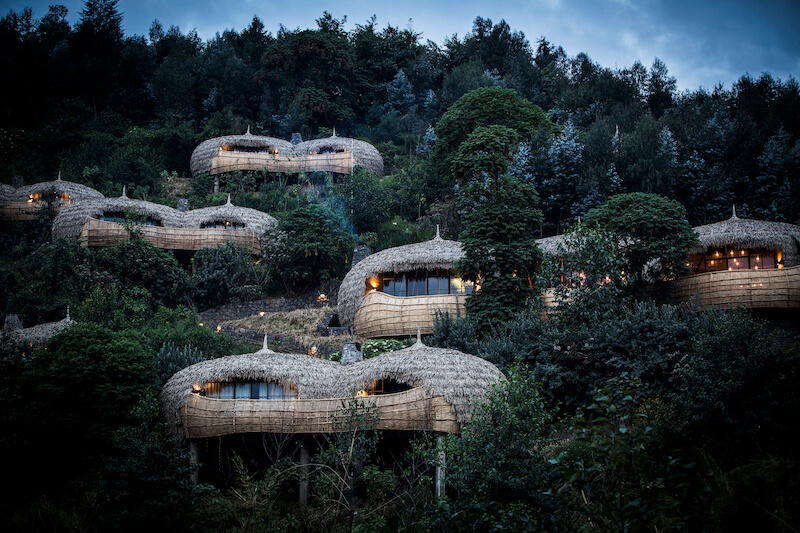 Is the company genuinely dedicated to sustainability and ethical practices?
Beware of greenwashing. It's 2021 and safari companies are expected to be participating in some kind of conservation, but not all are equally dedicated to environmental and socio-cultural support.
"An organization needs to walk the talk on the ground and not be using sustainability merely as a marketing tool," says Stobbs. "Travelers should spend some time researching safari operators and looking at the awards pages on their websites to see if they have been recognized for responsible, sustainable tourism practices, and whether they are able to back up their claims with facts and figures."
Is the company creating measurable impact?
Speaking of facts and figures, most safari companies have been around for decades, in which case they should be able to provide you with the results of their conservation efforts. "Ask for receipts," says Franklin. "How effective has your anti-poaching been? Is the school you "fund" seeing tangible benefits such as running water, flush toilets or WiFi? How are local animal populations doing, are numbers going up or down?" Results will help you deduce which companies are genuinely dedicated to sustainability.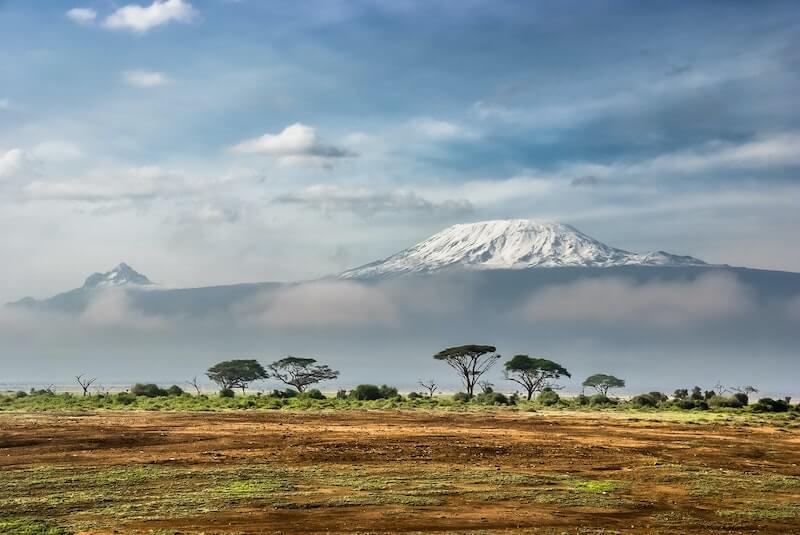 Can you cut back on flights?
Because of the distance and the expense, you might be tempted to pack as many parks as possible into one trip, jetting from one place to another on small planes. However, you'll reduce your carbon footprint and have a better overall experience if you stay put for longer, slow down and soak it all up. Skip a game drive one day and spend your time by the pool, waiting to see which animals stroll by.
How can you continue to support the local community during your trip?
Sometimes, a tour operator may add a "community visit" to your trip itinerary (think: dropping into a school classroom). The intention is that tourists will donate money to an institution or individual, but, says Franklin, "you can donate without visiting and spending some time in more urban areas supporting local restaurants and shops can have a great benefit." If you are planning a major donation (think new buildings or solar panels) to the school, by all means visit. A great donation that has a lasting impact is funding of park ranger or tracking vocational schools. These programs allow young Africans to work in the safari industry in a leadership capacity. Companies like Asilia Africa actively support these programs and hire from them.