Which Hawaiian Island Is Perfect For You? The Ultimate Guide to Hawaii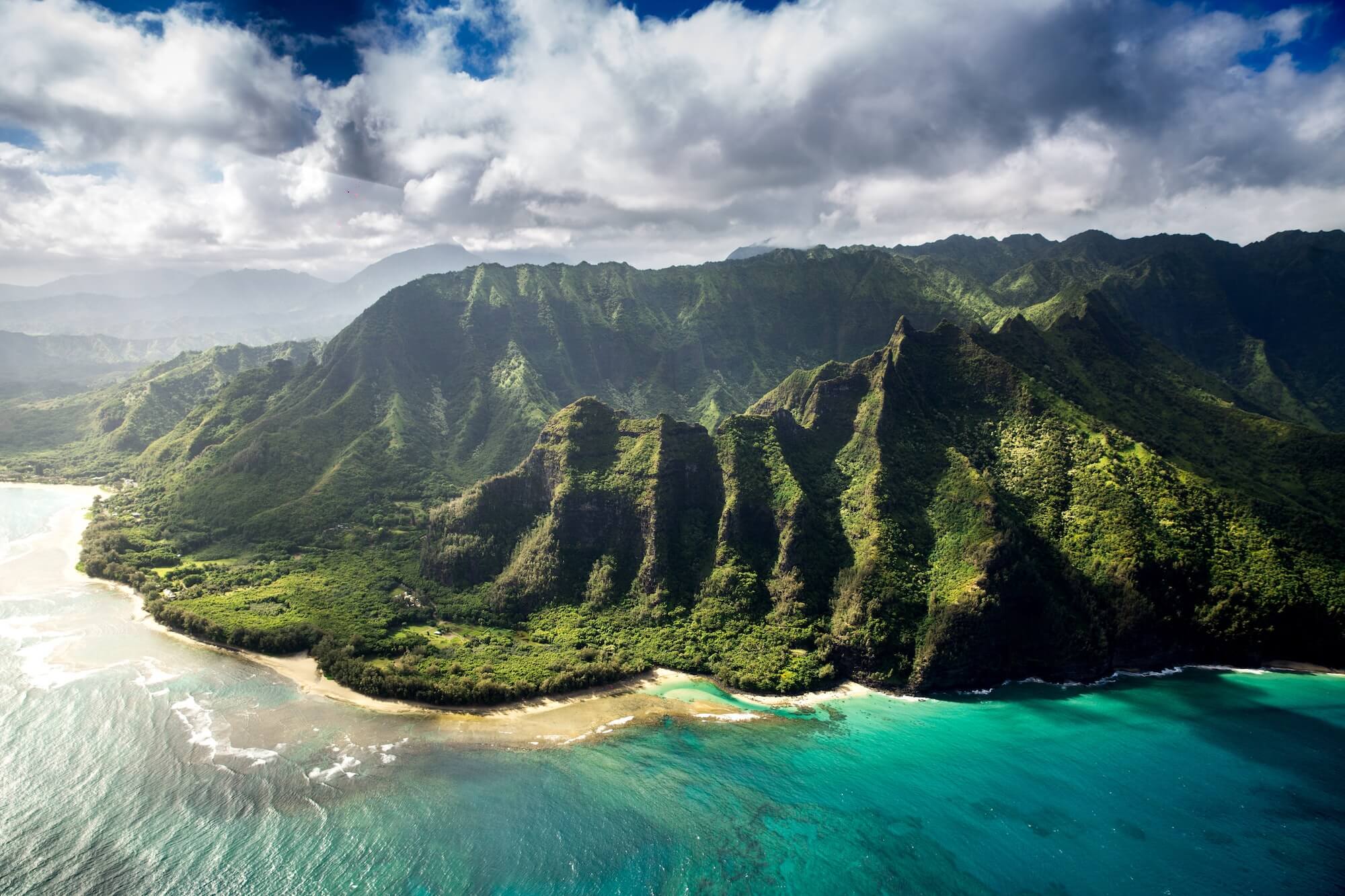 Which Hawaiian Island Is Perfect For You?
By

Esme Benjamin
With its mind-melting landscapes and distinctive culture, Hawaii offers an inimitable travel experience to visitors. "Aside from the beautiful beaches with the super blue water and the really pristine natural landscapes, I think what makes the islands so special are the people," explains Marissa Villegas, who works for Hawiian Airlines. "I don't think that you'll get that anywhere else in the world really. There is a really authentic and genuine hospitality here."
"Hawaiian Airlines encourages people to 'travel pono,' which translates as righteously and responsibly," says Villegas. "It means you're coming with an understanding of the way sunscreen impacts our coral reefs. You're engaging with the people here. In terms of Covid, you're wearing your mask when it's appropriate. That's what we mean when we say 'travel pono' – to travel responsibly, with the community and the land around you in mind."
While there are 137 islands recognized by the state of Hawaii, we're going to focus on the largest and most popular of them: the Island of Hawaii (AKA the Big Island), Maui, Oahu and Kauai. Whether you're planning on island hopping or staying put to explore just one more extensively, our ultimate guide to Hawaii will help you figure out which island fits your travel style.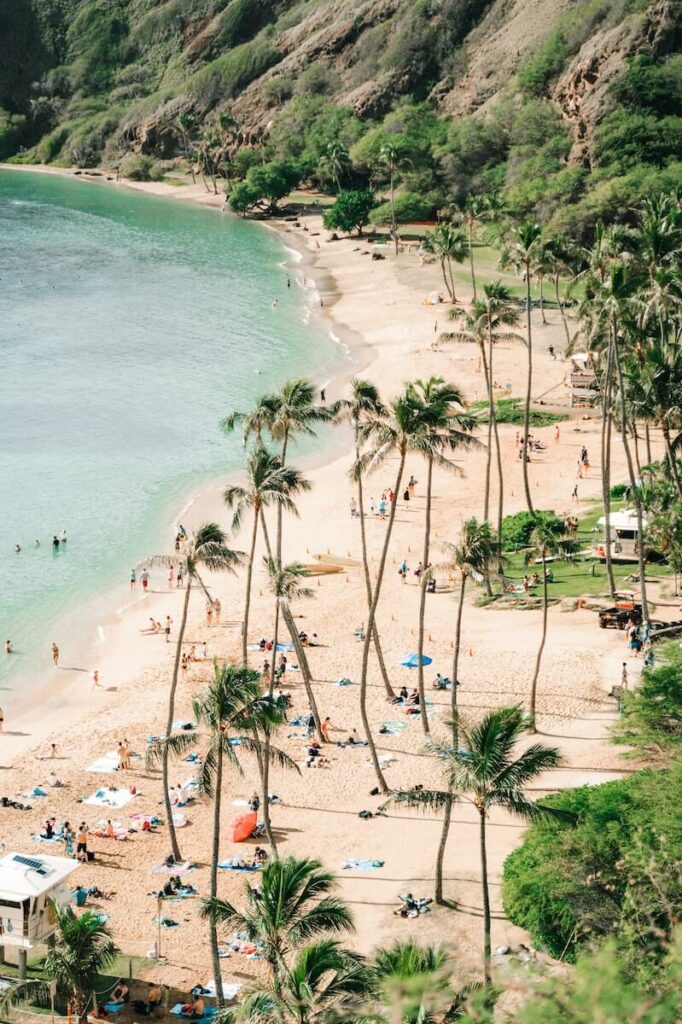 As home to Hawaii's bustling capital city, Honolulu, the island of Oahu is often the point of entry for visitors to the state. Many make a brief stopover here before heading to their chosen destination, but, says Villegas, Oahu shouldn't be overlooked. "It's a great place to understand the history," she explains. "From the sugar and pineapple plantations to Pearl Harbor, there's a lot to take in. In Oahu, I think you can really understand the roots of Hawaii."
Three Essential Oahu Experiences:
Visit Hanauma Bay State Park
Villegas calls Hanauma Bay State Park an iconic destination, noting "I don't think you can visit Oahu without going there." This curved bay is known for its incredible coral reefs that team with marine life, making it one of the most popular snorkeling spots on the island. To preserve the beauty of the park, officials have implemented a reservation system, allowing 750 visitors per day maximum. Get your tickets
here
, 48 hours in advance.
Surf with the pros on Oahu's North Shore
Whether you can hold your own alongside North Shore pro surfers like Kelly Slater and Jamie O'Brien, or you're just starting out and want to learn the basics of the board, Oahu is the place to do it. Villegas recommends hanging out near Pipeline (a famous break with perfect barrel waves) or Sunset Beach if you want to surf alongside the pros (or watch them from the shore with a beer in hand), and Waikiki if you're a beginner looking for gentler waves conducive to lessons.
Try Asian-influenced Hawaiian cuisine
Thanks to a large population of immigrants from Asia, Oahu boasts a delicious array of Hawiian-meets-Asian fusion cuisine. Villegas recommends heading straight to Chinatown or up-and-coming district Kaka'ako for noodles, dumplings and everything in between.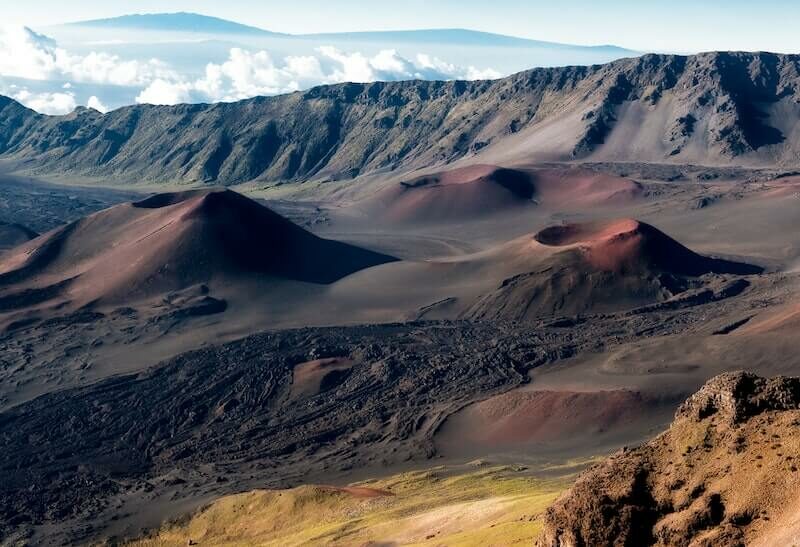 The Valley Isle is a popular honeymoon destination for a reason. From beautiful beaches to world-class dining and from luxurious spa hotels to outdoor adventures, Maui has it all in spades.
Three Essential Maui Experiences:
Dine on Hawaiian Regional Cuisine
In 1991, 12 renowned Hawaiian chefs teamed up to champion a move towards farm-to-table food. Known as Hawaiian Regional Cuisine, it prioritized local ingredients and cooking styles, revolutionizing the way people ate on the islands. Nowhere is this more evident than on Maui, where, Villegas notes, community farms are thriving and chefs pay close attention to quality seafood and meat, and seasonal veggies.
Go Whale Watching
From November to May, visitors to Maui have a good chance of spotting humpback whales. Join PacWhale Eco-Adventures for a whale-watching boat tour led by certified Marine Naturalists, and learn all about these majestic mammals as you observe them surfacing and diving.
Catch Sunrise at Haleakalā National Park
A visit to Maui wouldn't be complete without a trip to the top of Haleakalā National Park – the world's largest dormant volcano. As the first rays of the day burst over the horizon, epic views of rugged, Mars-like terrain blaze with shades of crimson and marigold. It's a popular activity, so don't forget to make a reservation a week in advance.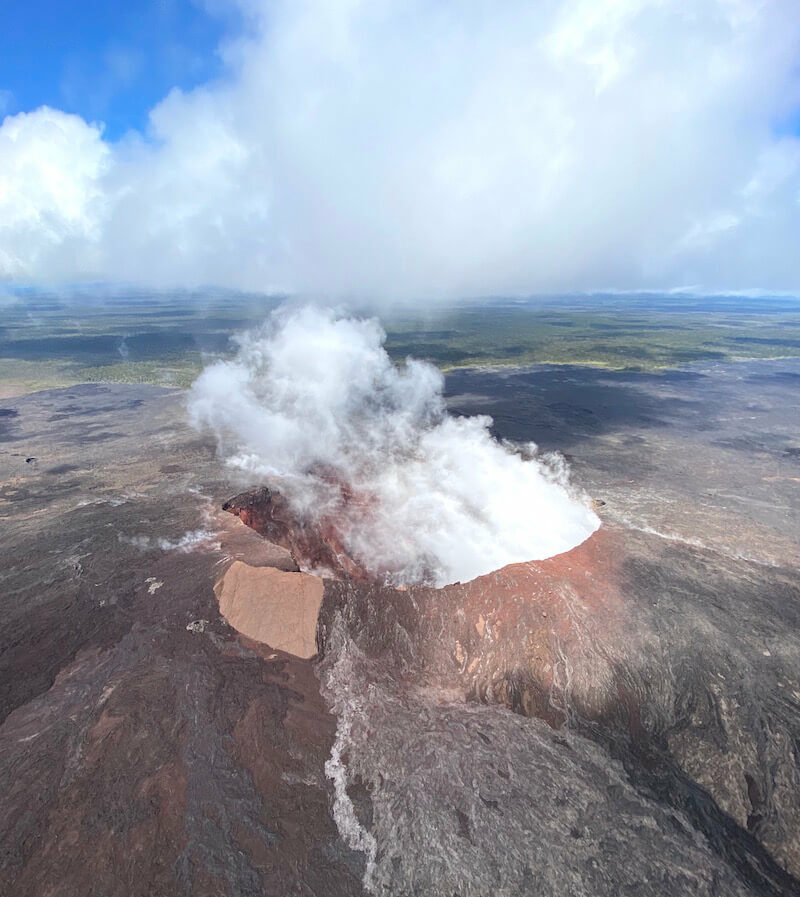 The Island of Hawaii is the largest of the Hawaiian islands (hence its nickname: the Big Island), and boasts a huge variety of terrains and climates. Bounce between volcanoes, jungles and beaches, sampling the outdoor adventures each landscape has to offer. Villegas calls the Island of Hawaii a "catch-all of everything," noting that it's particularly appealing to families.
Three Essential Island of Hawaii Experiences:
Hike the Hawai'i Volcanoes National Park
Encompassing the active volcanoes of Kīlauea and Mauna Loa, this national park gives visitors the opportunity to pass through a lava tube (a cave formed by an ancient river of lava), traverse the otherworldly crater of Kīlauea Iki volcano and immerse in thick, fern-filled jungle. There's no better way to understand the history and formation of this island and appreciate its beauty at the same time.
Swim with Manta Rays
Most evenings, a little after sunset, tours take visitors out on the ocean to locate groups of manta rays feeding. Divers light the scene from below while guests snorkel on the water's surface, observing the graceful rays from a distance. It's one of the island's most popular activities, and an experience you'll never forget.
Get a Bird's Eye View with a Doors-Off Helicopter Tour
From the island's largest town, Hilo, Paradise Helicopters will take you soaring over some of the region's most remarkable landscapes. Secret waterfalls ensconced in rainforest, black-sand beaches lapped by deep blue ocean and the restless rim of Kilauea volcano are all breathtaking from this vantage point – especially with no doors between you and the scenery.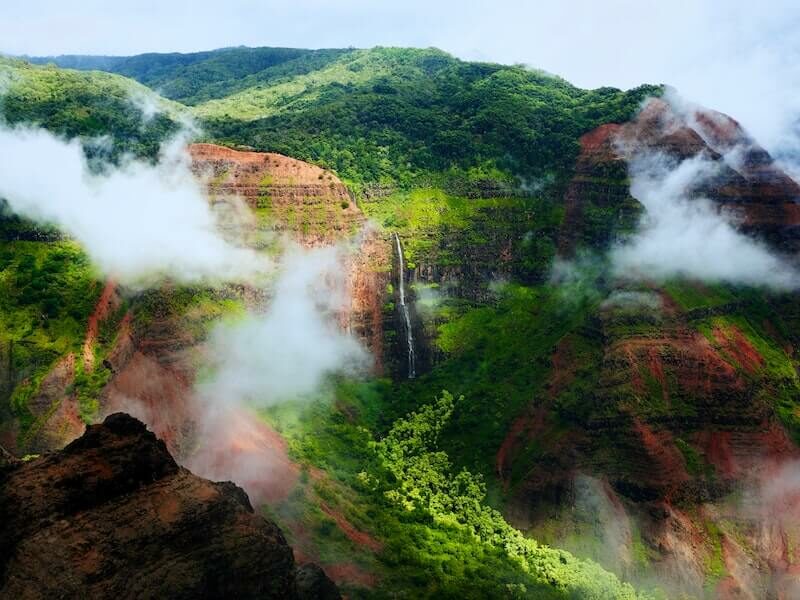 The oldest island in the Hawaiian archipelago, Kauai is beloved for its untouched natural beauty. "It has that prehistoric look with these incredible carved out mountains," says Villegas, who recommends the island for authentic Hawaiian adventures. Known as the Garden Isle, Kauai is the place to come when you want to get away from wifi and traffic and immerse yourself in the wilderness.
Three Essential Kauai Experiences:
Visit a Traditional Ranch
Hawaii has a rich cowboy, or paniolo, history which began when voyagers from Polynesia and Europe brought livestock to the islands. Get the full cowboy experience with a Hawaiian twist at Princeville Ranch, which offers incredibly scenic horseback riding adventures through rainforests and waterfalls.
Bike Ke Ala Hele Makalae
Stretching eight miles along the Royal Coconut Coast, Ke Ala Hele Makalae is the perfect paved trail for an effortless stroll or cycle ride. Wind your way along the shoreline and stop for a dip in the ocean and a picnic lunch, keeping your eyes peeled for whales and seals.
Hike Waimea Canyon
There's no shortage of gorgeous hikes on Kauai, but Waimea Canyon should be at the top of your list. Dubbed the "Grand Canyon of the Pacific," this state park is threaded with hiking trails and dotted with scenic lookout points that are begging to be Instagrammed.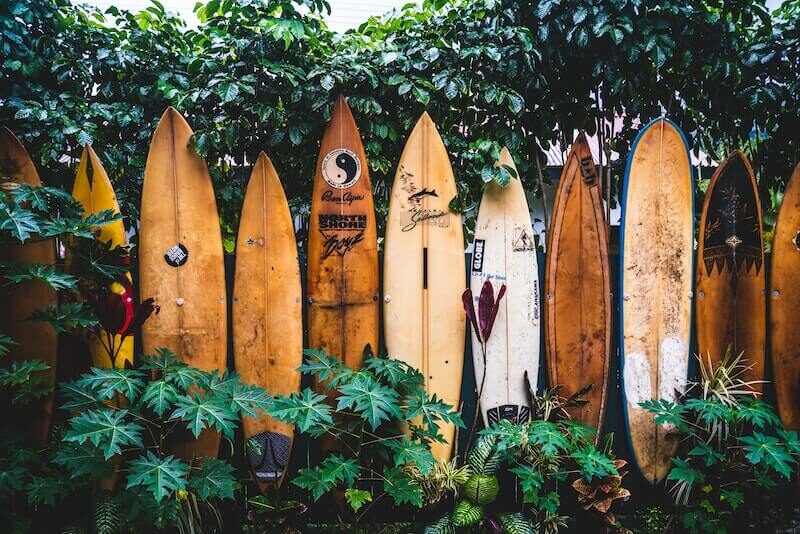 Insider Tip: If you have a spare afternoon, Villegas recommends volunteering with a non-profit organization. "It made me love Hawaii so much more," she explains. "Through philanthropic opportunities – whether it's a beach clean-up or planting taro, which is a very meaningful food source in Hawaii – visitors can really understand the islands on a deeper level."