These Heritage Trips Are the Ultimate Form of Self-Discovery
These Heritage Trips Are the Ultimate Form of Self-Discovery
Immerse in family history with Kensington Tours and Ancestry...
We develop an affinity for certain places because we love the food or the music, the lilting sound of the language or the elegance of the architecture. But no place feels so instantly special and uncannily familiar as our ancestral homelands. It's a connection that feels instinctual, and it can be deepened by combining travel with purposeful exploration of our family lineage.
Thanks to a collaboration between luxury travel agency Kensington Tours and Ancestry, the world's largest genealogy company, travelers can now retrace the footsteps of their ancestors to better understand who they were and what they cared about. Through the experience, they may even learn more about themselves.
This week, interviewees Jason Susinski (Kensington Tours' Product Director) and Kyle Betit (AncestryProGenealogists' Travel Program Operations Manager) discuss the full-circle magic of heritage travel, staying open to unexpected synchronicities, and why, after such a long period of separation from our families, the Ancestry Personal Heritage Journey might just be the perfect multi-generational reunion trip.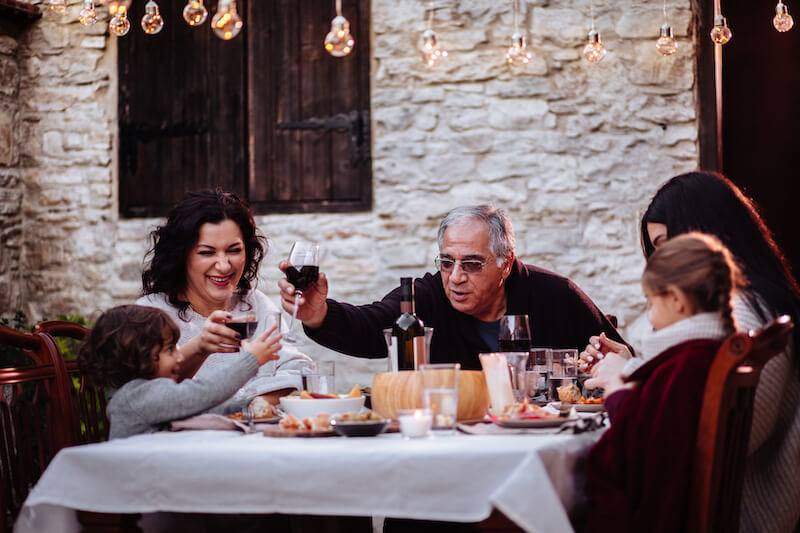 Esme Benjamin: How did this collaboration between Kensington Tours and Ancestry come about?
Kyle Betit: Ancestry has the world's largest collection of records and a whole team of professional genealogists who work with people to trace their ancestry. Kensington is a custom, guided travel company that has tens of thousands of clients and an award-winning team of destination experts who really take care of all the logistics and the itinerary. Both companies have been doing heritage-focused trips over the years, but were looking for a good partner in both directions. It was a perfect fit.
EB: Why do you think people become more interested in stories about their ancestors?
KB: Years ago, when I first started helping people as a professional genealogist, I would go to Europe, find information and take photos for my clients, but as travel has become more accessible they're able to make the journey themselves. Secondly, I think people have become more educated about genealogy thanks to shows like Who Do You Think You Are? The Ancestry Personal Heritage Journey is really like Who Do You Think You Are? for people who aren't celebrities. It's a natural development of combining two keen passions people have: travel and family history.
EB: When people book an Ancestry Personal Heritage Journey, how does the process work from start to finish?
Jason Susinski: Initially, each traveler will speak with a member of the AncestryProGenealogists – a division of Ancestry that serves as its professional research arm, bringing together a team of expert researchers and professional genealogists to conduct research around the world, trace family trees and help clients connect with their past. The information they collect then gets passed over to a Kensington Tours destination expert who begins crafting an itinerary that combines the heritage findings with any other travel goals the client may have. With the itinerary fine tuned, the guides, transport and accommodations are confirmed. The trip is hosted by a team of local guides and we also arrange an on-site genealogist with the help of the Ancestry team, who takes the travelers to their ancestor's house, farm, place of worship, cemetery, workplace etc. The client also gets to explore the local culture in the context of their particular ancestry.
EB: How much of the trip is revealed to the traveler before they go? Do they know everything before their visit or is it more of a surprise?
JS: A bit of both. A lot of times the client will have seen their family tree, they will know the locations, but because it's a private trip there's always a certain degree of spontaneity. As they are walking with their guide and genealogist it's not uncommon for them to stop and speak to a local. In a small enough town, there's a good chance that local person may understand the family connection. That could lead to new insights and unexpected information that really makes these trips a lot more meaningful.
KB: We do try to plan these things really well to give people the best experience, but it's amazing how often meaningful things happen that you just wouldn't have expected.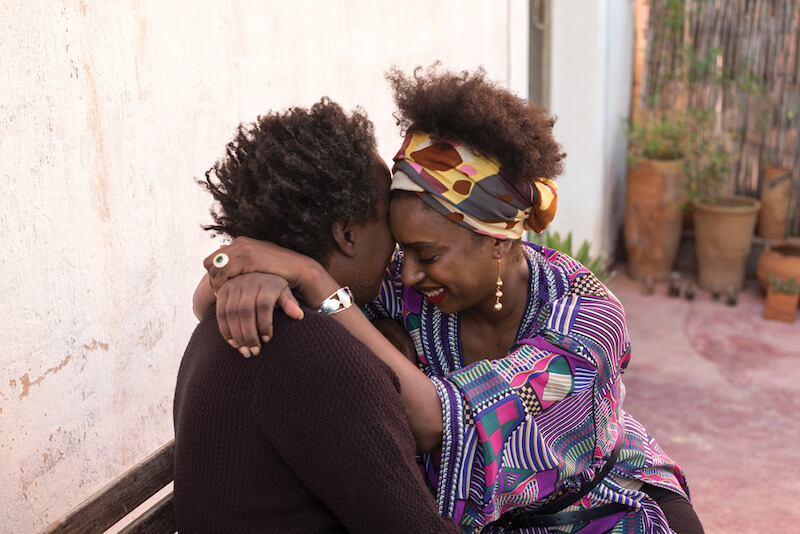 EB: Do clients come with a foundation of knowledge about their ancestry already, or do your genealogy experts have to start from scratch?
KB: Each journey is customized to take into account what the traveler knows already and build on it. I find it gets more meaningful the more specific you can be. Can you visit the exact house the ancestors lived in or walk on the land they farmed? That's the time-warp experience of "here I am 200 years later, reconnecting a circle and really understanding what my ancestor's lives were like."
EB: Is there a particular experience one client had on a trip that you can share, as an example of how these journeys might unfold?
JS: One client who traveled with us to Scotland had lots of synchronicities that made their trip really special. They were able to visit castles, battle locations, standing stones and sacred places related to their ancestral clan, and their guide gave them customized maps highlighting significant locations and book recommendations to help them do more research when they returned home.
EB: Why do you think traveling around our ancestral homelands is such a powerful experience?
JS: Combining travel to foreign places with the learning element is compelling and powerful. You can envision that your ancestors walked on those same streets and touched those same stones – it has a profound impact on people. We are seeing more families taking these trips as a multigenerational unit. After being so disconnected over the past year, it's travel that will allow these families to see each other and have this special experience.
EB: Where do you find that most of your clients come from?
KB: We built starter itineraries for countries that we foresee being popular, including Scotland, Ireland, England, Poland, Italy, Ghana and Japan. And we are going to be expanding that to encompass New York, the southern states and Québec as well. Right now, the most popular ones are the UK, Ireland and Italy. That may change as travel opens up more and people are able to travel further. We offer these journeys globally, so technically we can do them in any country, though it depends a little bit on what records exist. However, even when there aren't records we can use DNA results to find out what the client's ethnicity estimates are.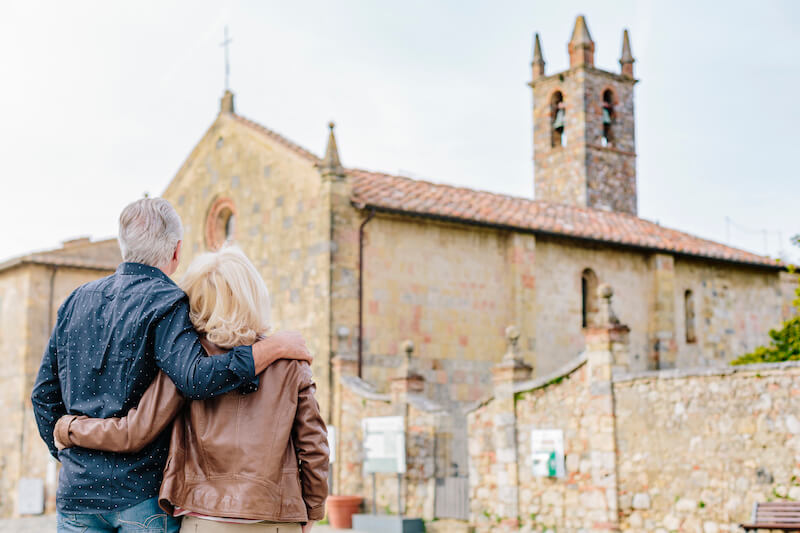 EB: Interesting that you mentioned Ghana because a couple of years ago they hosted The Year of Return, when the diaspora was invited back to engage deeply with their roots and enjoy this huge celebration. It's another great example of how these types of trips are growing in popularity.
KB: Heritage trips are very popular throughout all of West Africa. We try to get as specific as possible with records and DNA evidence, and for some of our clients we can find out which tribe or ethnic group they came from. With others there may not be the evidence to differentiate that much, but a journey to West Africa focused on your roots is still really meaningful. In a country like Ghana you have locations that are really relevant to understanding the experience of what your West African ancestors went through.
EB: Now more than ever there's a huge emphasis on identity. How can these Ancestry Personal Heritage Journeys help people feel more grounded in who they are and have a better understanding of themselves?
KB: You can go to a country and appreciate all the major sights and the culture and how beautiful it is, but when you have that personal connection to the people in that culture the trip tends to be much more meaningful. Family history combined with travel opens your mind and helps you understand the world in a really personal context. A lot of the time, the reason people are interested in looking back is that there was some kind of a disruption that happened. Their ancestors left because they didn't have another choice. And so they're connecting a circle and it's almost a repair and a healing that's happening.
JS: I would support that by saying it's a single connection to a line of truth. There's so much misinformation out there and it's hard to know what or who to believe, but if you're tracing your own linear journey through time it's a tangible connection to where you came from. That's more powerful than ever nowadays.
Learn more about the Ancestry Personal Heritage Journey