Podcast
A podcast featuring interviews with entrepreneurs, entertainers, activists, authors, influencers and everyday travelers, recounting the personal tales of life-changing travel. We dive into conversations with people whose lives have quite literally been changed by travel: businesses have been inspired, love stories have begun, perspectives have widened, life purposes have been found, and new beginnings have been discovered.
What was the most transformative travel experience of your life? Go on, we're listening! We're looking for guests to share stories of life-changing travel on our podcast.



Paris with Jackie Kai Ellis : fighting depression, patisserie school, and why it's never too late to start over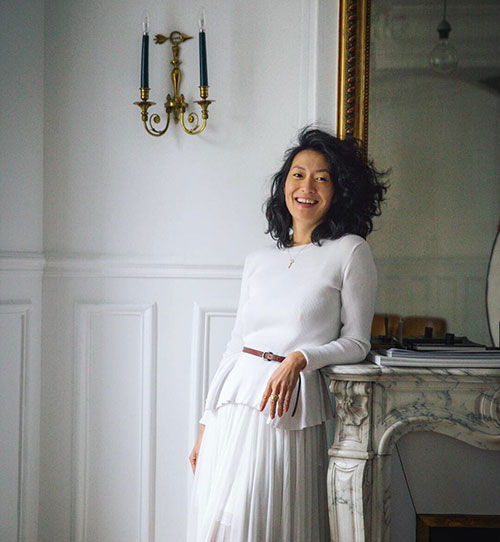 Jackie Kai Ellis (
@jackiekaiellis
) had an extremely successful life in her late-twenties; she was a designer and living with her husband in the beautiful city of Vancouver. Yet, Jackie was struggling with depression and felt emptier than ever. On today's episode, Jackie shares the circumstances that led her to enroll in a Parisian patisserie school – an experience that restored her joy for life leading her to open the award-winning pâtisserie, Beaucoup Bakery & Café in Vancouver and later writing the national bestselling book,
The Measure of My Powers: A Memoir of Food, Misery, and Paris.
Morocco with Mallory Solomon : Work-life balance, disrupting the Moroccan rug industry, and travel as a remedy for anxiety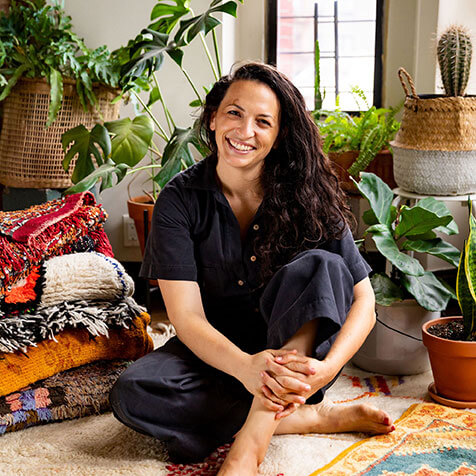 Mallory was born with an entrepreneurial spirit, and though she loved working with businesses to strategize and further their objectives, she was overworked and under-inspired at her NYC advertising agency. After cancelling several solo trips, she finally committed to a much-needed getaway in Morocco. On today's episode, Mallory shares experiences from that trip that inspired her to create Salam Hello – a textile company which champions the women artisans behind Morocco's famous rugs and pays them fairly.


The Entire World with Jessica Nabongo : Adventure, storytelling, and what comes next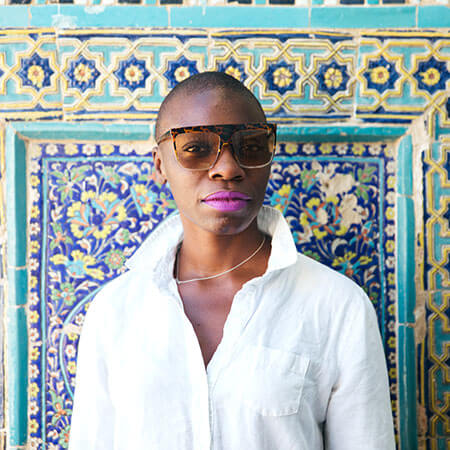 Jessica Nabongo (
@thecatchmeifyoucan
) has been traveling internationally since she was just four years old, born to Ugandan immigrant parents who were no strangers to adventure and exploration. At a young age, she set a lofty goal for herself – to travel the entire world – and officially met her goal at just 35 years old. On today's episode, Jessica shares stories from her experience as the first black woman to visit all 195 countries and document her journey along the way.
Paris with Nicole Smith : Instagram, risk-taking, and the ultimate souvenir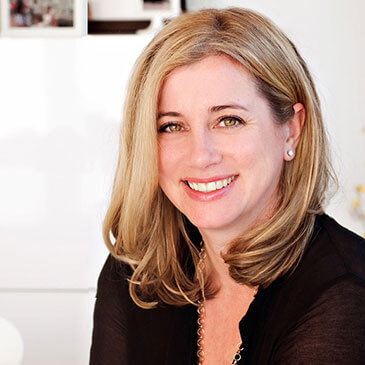 Nicole Smith is the founder and CEO of Flytographer (
@flytographer
), a marketplace that connects travelers with local photographers in cities around the world for fun vacation photo shoots. In just six years, Nicole has grown Flytographer into a multi-million dollar business that operates in 300 cities across six continents. On today's episode, Nicole shares how a reunion with her best friend in Paris gave her the idea to start the company.
Argentina with Nicole Vargas : Intuition, digital detoxes, and the art of solo travel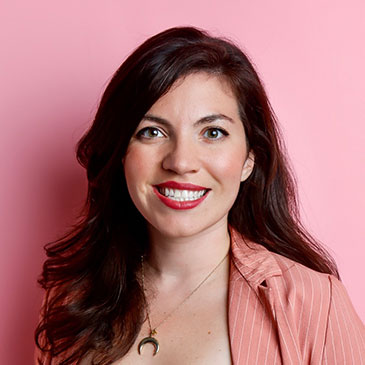 Nicole Vargas (
@niknakvargas
) is a Colombian-American and New York-based editor. She is the Travel Editor of
The Infatuation
and the Co-Founder and Editor of
Unearth Women
with a travel book due to come out in Spring 2021. In this episode, Nikki recounts the journey that inspired her to quit her job, call off her wedding, and wholeheartedly pursue a career in travel writing.
Japan with Jacqueline Gifford : Memory, childhood nostalgia, and the myth of having it all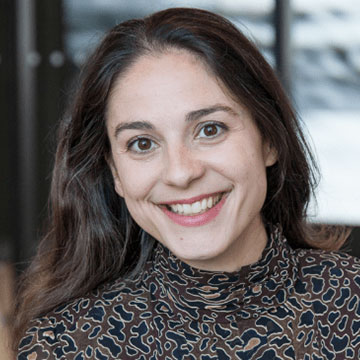 Jacqueline Gifford is Editor in Chief of Travel + Leisure. Most recently, she was Travel + Leisure's Travel Director, and has held various senior editorial positions since she joined the brand in 2013. Born in Japan, and raised in Saudi Arabia, Qatar, and Philadelphia, Gifford has traveled the world extensively. On today's episode, Jacqueline shares a nostalgic trip to Japan, the country where she was born, at a particularly pivotal moment: her own pregnancy.


Rachel Friedman : Conquering the Quarter-Life Crisis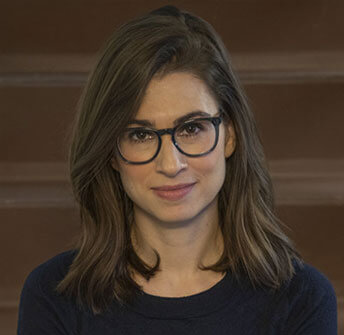 Rachel Friedman is the author of The Good Girl's Guide to Getting Lost: A Memoir of Three Continents, Two Friends, and One Unexpected Adventure. It was chosen as a Target Breakout Book and selected by Goodreads' readers as one of the best travel books of 2011. Rachel's second book, And Then We Grew Up: On Creativity, Potential, and the Imperfect Art of Adulthood, is forthcoming and has already received a starred review from Publishers Weekly. In this episode, Rachel shares how the story of an impromptu trip to Ireland changed her self-perception and became inspiration for her first book.


Atticus : Pursuit of Poetry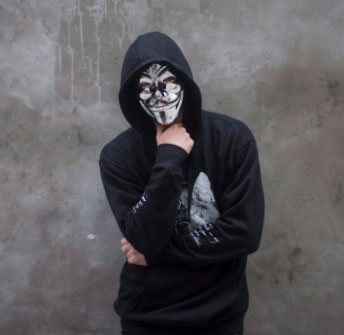 Atticus is an anonymous poet from Vancouver, known online as
@atticuspoetry
and
"the masked poet"
. His handwritten and typewriter-printed poems are popular on social, where he has more than 1,000,000 followers, including celebrities like Karlie Kloss and Alicia Keys. He is a
New York Times
best selling author and an avid-traveler. Atticus sat down with us to discuss his trip to Paris.
Gail Simmons : The Cultural Impact of Food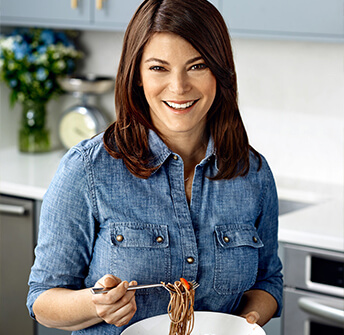 Gail Simmons (@gailsimmonseats) is a trained culinary expert, food writer, and dynamic television personality. Gail's background in food has taken form in various roles, such as special projects director at FOOD & WINE, author, guest star on television shows such as TODAY on NBC and Rachael Ray as well as a judge on Bravo's Top Chef. In this podcast, Gail discusses how her family's move to South Africa as a young girl sparked her curiosity for the world around her and inspired her love of food.
Ben Higgens : Humanitarian Travel Fueled by Coffee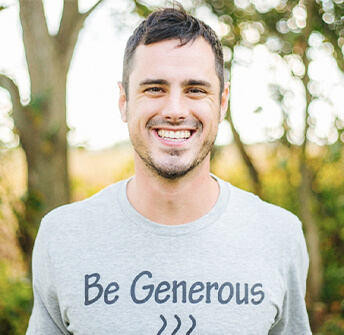 Known for his role as a contestant on both The Bachelorette and The Bachelor, Ben Higgins (@higgens.ben) grew up in the small town of Warsaw, Indiana and graduated from Indiana University. Now living in Denver, Colorado, Ben is the founder and CEO of
Generous International
,
a coffee company rooted in fair trade that donates its proceeds to nonprofits worldwide.
In this episode, Ben shares the story of how a trip to Honduras when he was 15 ignited his humanitarian passion.