Reimagining the Timeshare Industry With KOALA

Reimagining the Timeshare Industry
Mike Kennedy, co-founder and CEO of KOALA, wants you to consider renting a timeshare for your next trip...
Eight months into the pandemic, and travel is evolving in some interesting ways. City breaks are out, nature is in. Short jaunts have been replaced by longer trips (in some cases much longer, as remote work gives many of us increased flexibility), and international travel has given way to road trips and domestic destinations. Full-Time Travel predicted many of these changes early on. What we didn't expect was that timeshares were about to get their moment in the spotlight.

My interviewee this week is Mike Kennedy, co-founder and CEO of KOALA, a company that allows travelers to book vacations at luxury resorts, directly from the timeshare owners. Managed by some of the most trusted names in hospitality, timeshares offer the cleanliness and amenities of a high-end hotel, but with the apartment-style layout and price tag of a vacation rental. In short, timeshares are beautiful, affordable, and conducive to social distancing. Here, Mike discusses the silver lining of launching KOALA during a global pandemic, and makes a compelling case for why you should give timeshares a try on your next trip.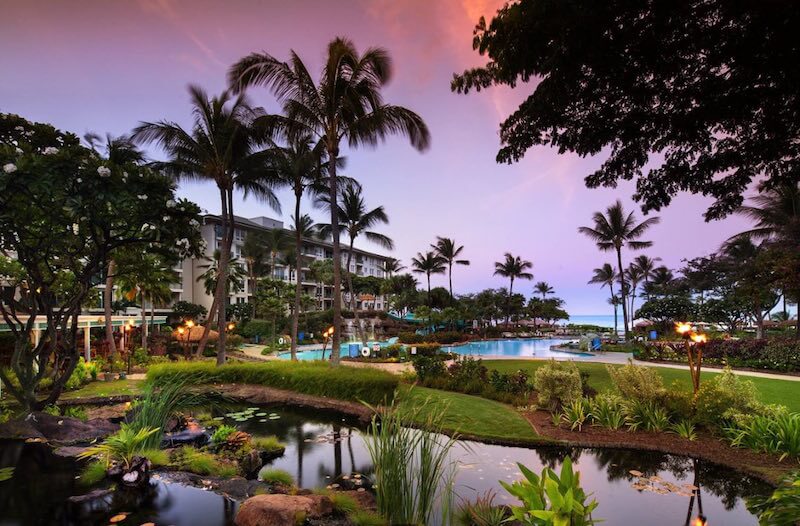 Esme Benjamin: How has this year been for you so far?
Mike Kennedy: I can't say it's been a bad year but it's been a roller coaster. KOALA got funded seven hours before the travel ban. The timing was really good because it allowed us to really hunker down and incubate the concept with our early adopters without having to worry about growth and scalability yet. Other than the obvious disaster of what's happening in the world as a whole, it's been a learning moment with some definite positive takeaways.
EB: How did you become aware that the timeshare market was in need of a revamp?
MK: I was working in real estate when the 2008 financial crisis happened and the market tanked. A friend of mine said, "You should come and check out this thing called the Hilton Club. It's a condo hotel in Manhattan and essentially they sell to rich tourists." I had no idea what a timeshare was, but it was somewhat insulated from the real estate collapse so I ended up working there. I realized the owners buying into these expensive properties were stuck paying annual fees for a product they were struggling to use, but what they purchase they have a right to rent. That's the industry secret, right there. I knew that giving people the ability to monetize something they weren't using would fix everything, so I brought the concept to Hilton. The company gave me an ultimatum to either quit or be fired because, at that point, they felt like it was competition. I left and built it myself, with the goal of empowering the individual owners to monetize what they've purchased without the need for these giant corporate systems.
EB: I have to admit I'm kind of ignorant about how timeshares work. Can you do a quick explainer?
MK: It's not just you, the timeshare industry is built on ignorance. They want to close the world so the only opportunity you have to learn about it is in a two-hour presentation during a vacation. Most timeshares run on a points system and points equate to nights. More points equals more cost and more travel. Less points equals less cost and less travel. But there are ways to stretch your points, so if you buy what equates to one week in peak season, you could stretch it to two weeks in the off-peak season. It's a balance of cost and usage.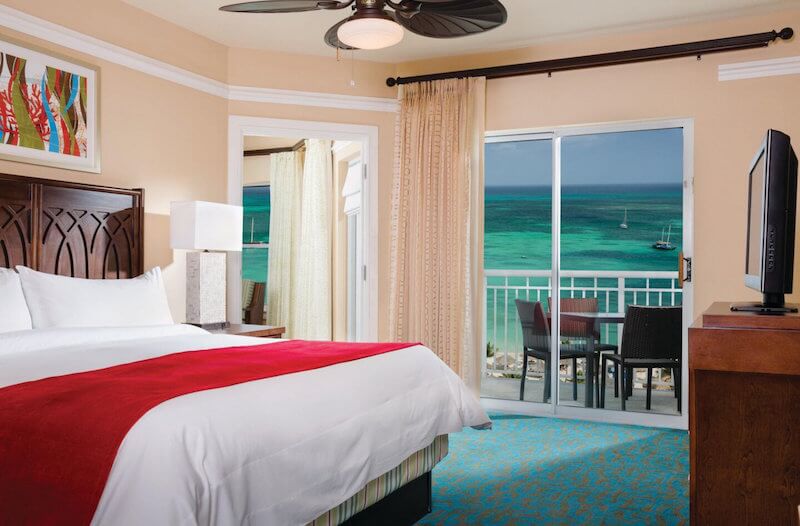 EB: I think it's interesting you launched KOALA at the moment that you did because I feel like it's actually pretty well suited to pandemic trips. How do you think the company caters to some of the travel requirements and expectations people have this year?
MK: Firstly, the ability to know you're getting a vacation home managed by a branded hotel like Hilton or Marriott. That sense of certainty and safety is definitely taking a front seat. Where timeshares have a particular strength is that not only do they have all the cleaning protocols and certainty that hotels have, they also have the space and comforts of home that vacation rentals like Airbnb have. People can have space to socially distance, enjoy a great vacation in a condo with a private balcony, pools and other amazing amenities available to them.
EB: Another thing that occurred to me is that the typical timeshare owner is probably a boomer, who might not be so keen to travel at the moment because of COVID's impact on the over-60 demographic. If they're not using their timeshare, it makes sense that they would rent it out to millennials, who are looking to travel or work remotely, and wouldn't normally consider a timeshare.
MK: Great point. The timeshare brands have done a good job of dropping the median age and attracting younger families, but they're still not capturing the millennials who are open to Airbnb-style travel. We take the supply and offer it in a way that's more familiar to younger demographics. So to your point, it was great timing in that there was already this generational shift happening and COVID has absolutely expedited that.
EB: Browsing the KOALA site, I've been amazed by some of the properties. I think I alway imagine timeshares to be kind of old fashioned, but some of these places are beautiful.
MK: I go skiing almost every year at the Hilton Grand Vacation in Park City and we get a four-bedroom corner unit. Some of our friends will get an Airbnb and it's nowhere near as nice, so the idea that you have access to properties like this without breaking the bank is what's going to make KOALA special in the travel landscape.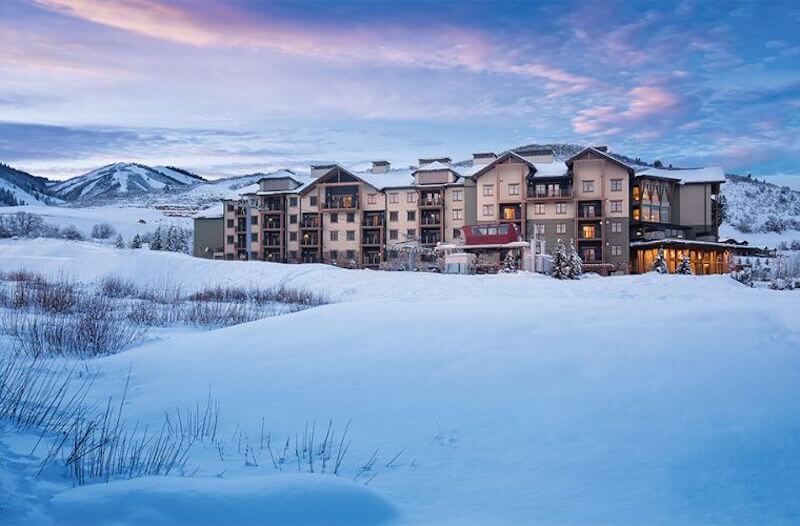 EB: They're so affordable! You can rent a three-bed suite in Mexico for a price that's comparable to an average vacation rental.
MK: Our prices have been so reasonable that people think it's fake. All the different online travel agencies have basically the same rates as each other, although you'll find little deals here and there. We come in, and because it's direct from the owner who can set the price to whatever they want, it's much more affordable. We even let the traveler click through and see how much more expensive it would be through an online travel agency because we know they'll get a much better deal with us.
EB: A lot of the timeshares are situated in the U.S., which is more realistic for how Americans are traveling right now. Do you have any properties you really love and would recommend to FTT readers?
MK: Obviously New York is not at the tip of everyone's tongue right now, but when it's time again, West 57th Street by Hilton Club is an incredible property, and we'll be getting some great supply in there soon. Obviously, the Westin and Marriott properties in Hawaii are unbelievably beautiful. We've seen a lot of popularity at the Wyndham Bonnet Creek in Orlando. It's an anomaly in timeshare – the only resort that's that close to Disney without actually being on the premises, so you get all the benefits of being right there without paying the premium of staying on-site.
EB: Finally, why KOALA? Where did the name come from?
MB: KOALA feels like something fuzzy and foreign. I wanted something warm that didn't have anything to do with timeshares. We are a company that's pushing the mindset of what the sharing economy in travel looks like. There will be other features coming up that will make this company feel like a whole travel ecosystem and not just a place to get good travel deals – though that will always be there, of course.
Visit go-koala.com