The Appeal of the Road Trip Has Never Been Stronger

The Appeal of the Road Trip Has Never Been Stronger
Our first journeys since the pandemic are likely to be closer to home, but that doesn't mean they can't be full of surprises
Yesterday evening, I was walking my dog around the neighborhood when I felt it – that unmistakable summer energy. In accordance with New York's phase two reopening rules, our local wine bar had transformed its little section of sidewalk into an alfresco patio. Giddy couples were sipping rosé by candlelight as the sound of laughter and music drifted from a nearby rooftop. Of course we're not out of the woods yet, but we are reclaiming summer. And for many, that means vacations are on the agenda again.
The next few months will be an experimental phase in travel. Some will be bold enough to take an international trip, but most will look closer to home to satiate their wanderlust. After spending so much of this year indoors, nothing sounds better to me than a good old American road trip. A vacation that promises a taste of freedom, with the reassurance of remaining close to home.
This week I spoke to Bruce Wallin, an award-winning writer, editor, and producer specializing in luxury and adventure travel. In his former role as Editorial Director at Robb Report, Bruce was able to experience some of the world's most upscale hotels and experiences, but road tripping with family has always been dear to his heart. We discussed his most memorable domestic trip, and his top tips for finding unique experiences while on the move.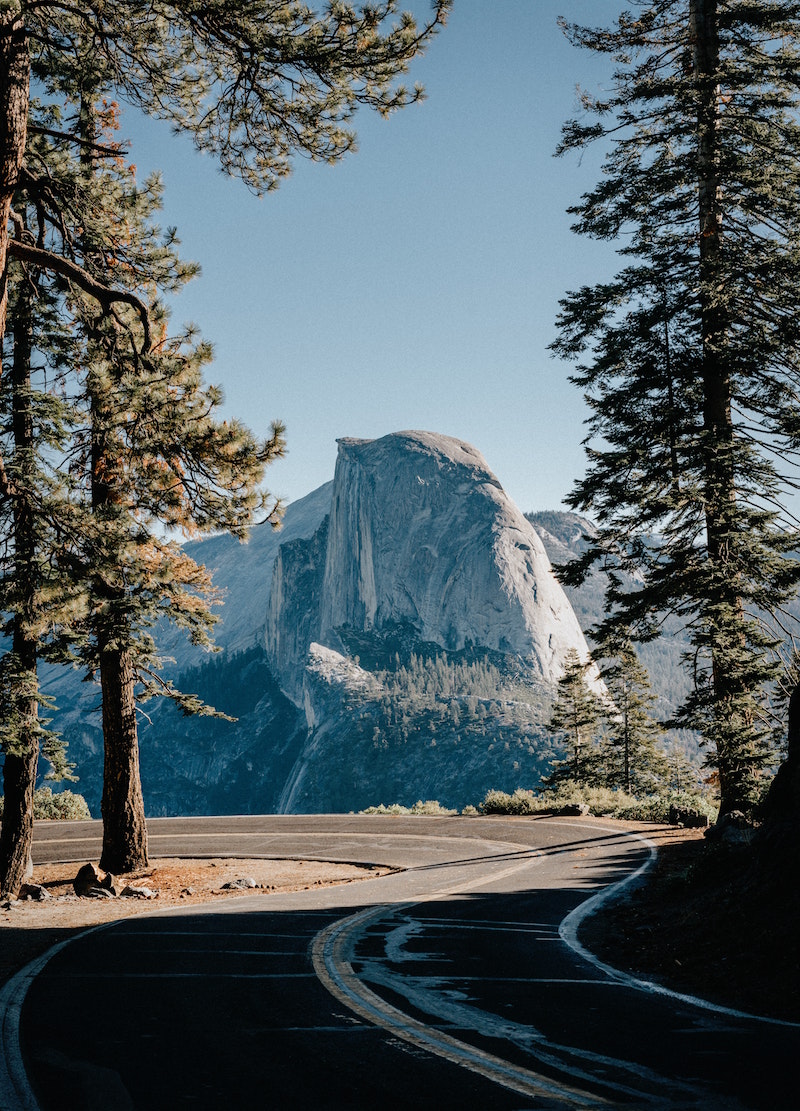 Esme Benjamin: The American road trip has always represented the epitome of freedom and spontaneity to me, as a foreigner. How do you think experiences of cross-country road travel will change in light of the virus?
Bruce Wallin: When I was a kid, my family would take road trips to far-off destinations, and we'd never have much of a plan along the way. If we saw a cool beach, river, or roadside attraction, we'd stop and check it out. And at the end of each day, we'd pull up to some random motel or campground for the night. But road trips, and travel in general, had already lost a lot of that spontaneity long before the pandemic. With all the apps, booking engines, and review sites at our fingertips, we all feel the need to have reservations and some kind of itinerary—I'm certainly guilty of it. The pandemic will probably make that even more pronounced, as unknown hotels and restaurants won't be very appealing to travelers who are understandably hyper-concerned about cleanliness and safety. That said, with so many of us looking to explore our own states and countries, I think it will lead to people trying new things and getting outside of their routines and comfort zones a bit.
EB: You recently went on a California road trip and stayed near a lesser-known national park. Was it a conscious decision to seek out a quieter destination?
BW: Like so many of us living in cities during the lockdown, we really wanted to get away to somewhere that felt truly removed. That's not easy to do close to L.A., so we decided to go a little farther afield than usual. I've lived in California pretty much my entire life, and there's still so much I haven't seen here, especially in the far northern part of the state. So we chose a little town named Chester, near Lake Almanor and Lassen Volcanic National Park. Lassen is something like the 13th most visited out of California's 18 national parks, and it gets completely overshadowed by Yosemite. And while nothing compares with Yosemite, Lassen is a stunning place in its own right, with everything from crystal-clear alpine lakes to fumaroles and bubbling mud pits—and, at least when we were there, very few tourists. I wouldn't say we had the place to ourselves, but it was certainly easy to social distance when you could go for hours without seeing anyone else on the trails.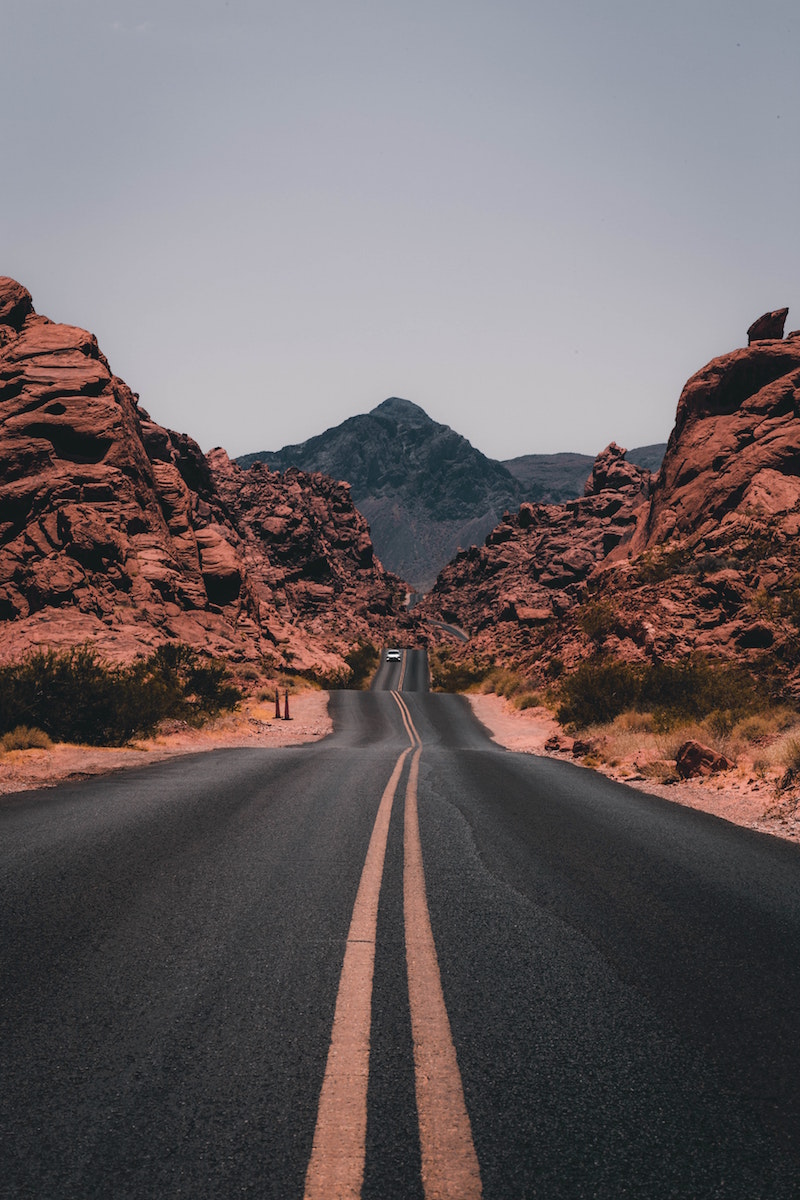 EB: Adoption of PPE and strict social distancing is the norm in many urban areas, but not country-wide. When you left the city, was it jarring in any way to see people exhibiting a more relaxed approach to that stuff?
BW: It definitely took some adjusting, but I think it's easier coming from a city that's a little more strict in its requirements than vice versa. It would be a real culture shock to go from a rural setting into Manhattan right now. In Chester, even some of the servers in restaurants weren't wearing masks, and no one was wearing them on the streets. And you can understand why, given the extremely low population density and the fact that the entire county had only four cases to date when we were there. Regardless, as people who were coming from a big city to a rural setting, we continued to take the precautions we've become accustomed to back home—and no one looked at us funny.
EB: You mentioned you always try to make the extra effort to seek out unusual or unique experiences when you travel. What are some ways you could do that on a road trip here in the US?
BW: It goes back to what you said about freedom and spontaneity. If you see something that looks interesting, stop and check it out. If you come across a funky old town that you've never heard of, stay there for the night. Some of my top road-trip memories are of running down giant sand dunes, spotting elephant seals on a deserted beach, catching fish on some forgotten stretch of river, and staying in a town that seemed frozen in John Steinbeck's California—all because we decided to stop the car and get out. One of the great things about domestic travel is that people tend to feel more comfortable going off the beaten path in a place where they speak the language and understand the cultural norms. So I think road trips and domestic travel are perfect opportunities for pushing boundaries and seeking out unusual experiences.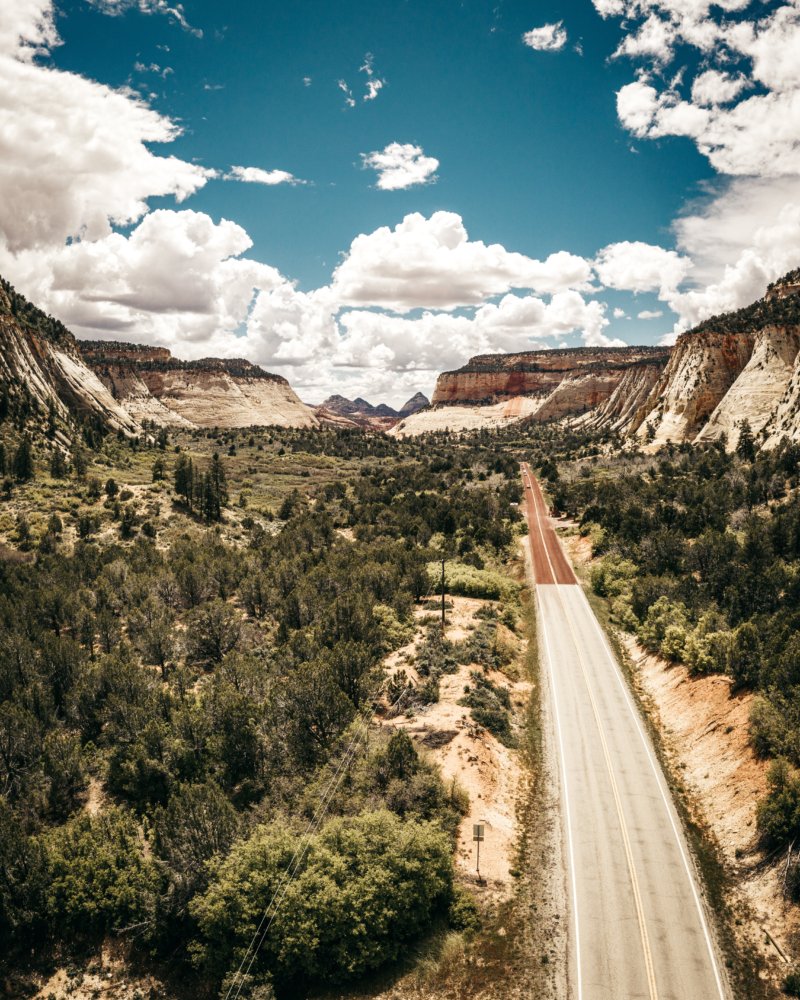 EB: What's been your most memorable travel experience in America?
BW: A few years back, my son and I went camping with a couple of friends at a place called Saddlebag Lake in the Sierras. Saddlebag is much prettier than it sounds, but it's really just a base for hiking to the hundreds of other lakes in the area. One day the other dad in our group convinced us to hike to some secret lake he had heard about years before. After a couple of hours of hacking through brush and bouldering along a creek, we came to a towering waterfall lined by snow-covered rocks. Mind you, this was early August, and California was in the fifth year of an extreme five-year drought. But we were at about 10,000 feet, and there was still plenty of ice and snow to make the climb daunting. My son and I were ready to quit, but my friend cajoled us into scaling the falls and, even when there was no sign of a lake at the top, continuing on through the bushes and boulders. We were exhausted and miserable and ready to go home. Then, finally, we came over a rise, and below us was the most beautiful lake I had ever seen, perfectly blue and boxed in by granite peaks on three sides. After a quick breather, we all cast our lines into the water and immediately started catching fish after fish. And then it hit me: We were probably the first humans to reach this lake in years. It would have been virtually inaccessible before the drought, and even now, it took a fair amount of blind faith and foolishness to get there. It was an absolutely magical experience to have that place to ourselves, and we were all buzzing the entire way back down the mountain—even though we got lost and didn't get back to camp until well after dark. For me, it really solidified the concept that with a little extra effort, a little extra push, you can go places other people don't go and experience things other people don't experience.
EB: I love that story because it's such a good example of travel alchemy – the perfect conditions to make it to the lake, a virtually untouched spot, a challenge that paid off etc. Do you think there's any way to create that magic, or is it mostly down to luck?
BW: Some of it is luck, but it's also a matter of effort and attitude. No matter where you are in the world—even famously touristy spots like Venice and Paris—you can have a completely different experience than other people simply by trying a little harder. I was in Bali last fall, and I did the same hike that every other tourist does to the top of Mount Batur for sunrise. There were people on motorbikes buzzing past us on the trail up, and by the time we got to the top, it was packed with a party-like crowd, many of whom seemed like they were still up from the night before. But after the sunrise—which was admittedly beautiful—we kept going up and over the mountain, rather than returning down the same path that everybody else was taking. It was a much longer hike, but within a few minutes, we were completely away from the crowds and wandering through a mystical landscape of cloud-covered peaks and valleys. It went from being one of those bus-tour experiences to being something that was ours and ours alone. Sometimes great travel moments are handed to you, but other times you have to earn them.
EB: You recently wrote a story on competitive travel. I'm thinking there may be a lot of people striving to check every state off their list in the next couple of years! What do you think?
BW: You know, after I finished that story, I was thinking about all these records people had set by visiting every country in the world in some insane amount of time. But that's all been done already, so I thought maybe I could be the first person to live in every country in the world. Then, of course, I remembered that I have three kids and am far too old for that, but you just gave me an idea: I could be the first person to live in every state! Unless someone's already done that. Either way, I should probably start by simply visiting all the states, and yes, I think I would have a fair amount of company at a time when we're all looking close to home for our next adventures.
Bruce Wallin's recent works include a story on competitive travel for National Geographic and a feature about the Extraordinary Adventure Club that won a gold medal in the 2019 North American Travel Journalists Association awards.