The Best Places to Dine + Drink in Amsterdam, According to a Food Tour Guide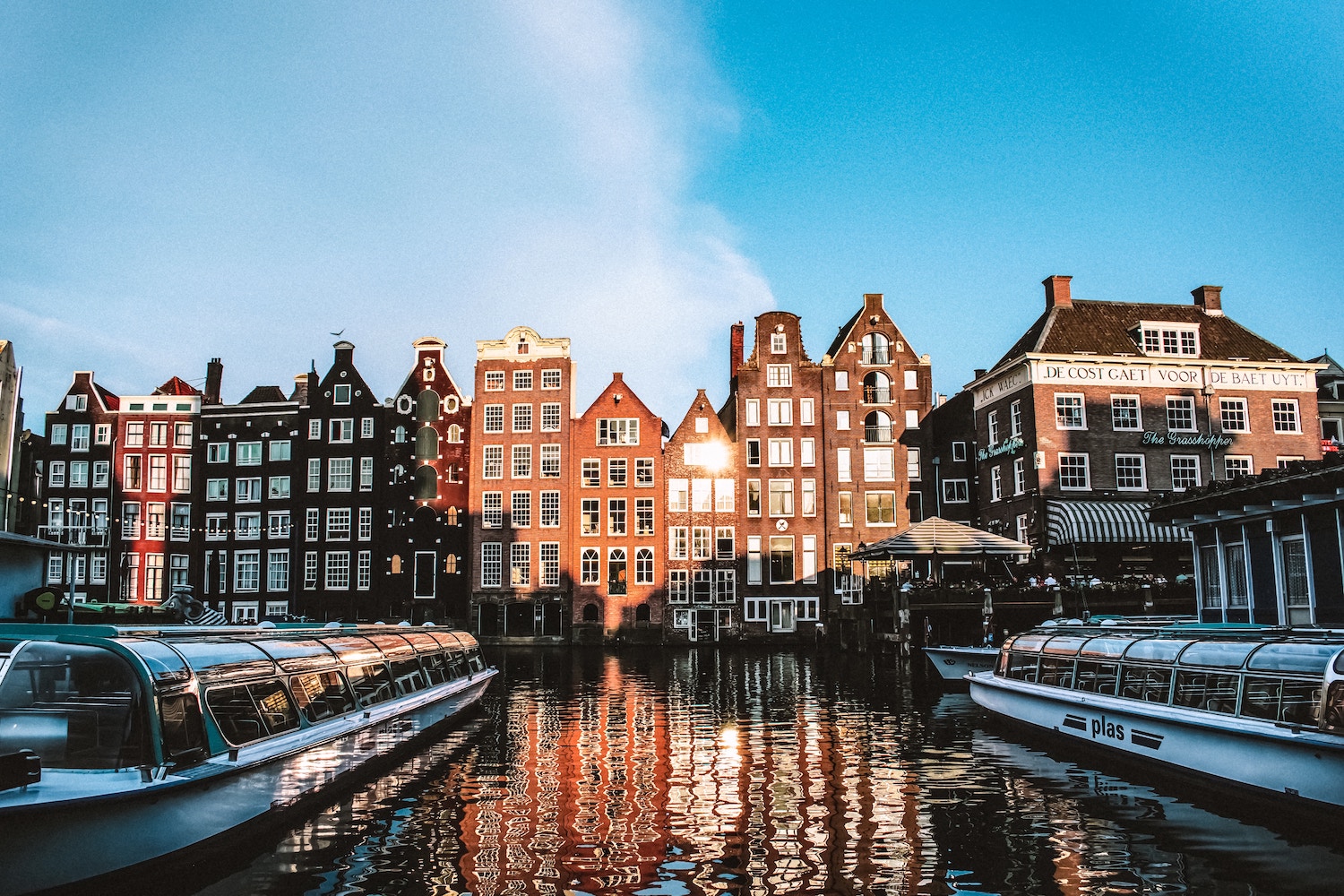 Gourmet Guides: The Best Places to Dine + Drink in Amsterdam, According to a Food Tour Guide
In Gourmet Guides, food industry insiders serve up recommendations on where to dine in their town.
By Esme Benjamin
For many years, Thijs van Royen was a recruitment specialist with an inkling that food might be his calling. Though he initially dreamed of becoming a freelance chef, a serendipitous opportunity to launch the Netherlands business of one of Europe's largest food tour companies eventually inspired him to set up his own venture, and Amsterdam Food Tours was born.
"I had never heard of the food tour industry before I found myself working in it," explains van Royen, who now guides travel writer Rick Steves when he comes to town. "But I love history, I love food, I love people, and I love my city of Amsterdam. If you follow your dream and you're good at it, it works out."
Amsterdam Food Tours now introduces around 4000 tourists each year to Amsterdam's best dining spots, and that number is growing as the city continues to build its reputation as a foodie destination. It currently boasts 33 restaurants with one or two Michelin stars – more than some of Europe's most popular places, including Madrid and Berlin.
Amsterdam's diverse food scene is due to its large immigrant population. "We have over 132 nationalities," says van Royen. "There is not a flavor or cuisine you cannot find here. So that makes it a rich and surprising place to eat."
Here, van Royen shares a varied – and, yes, surprising – selection of restaurants and bars in Amsterdam, from the city's only authentic Argentinian steak house to the stylish vegetarian restaurant locals go crazy for.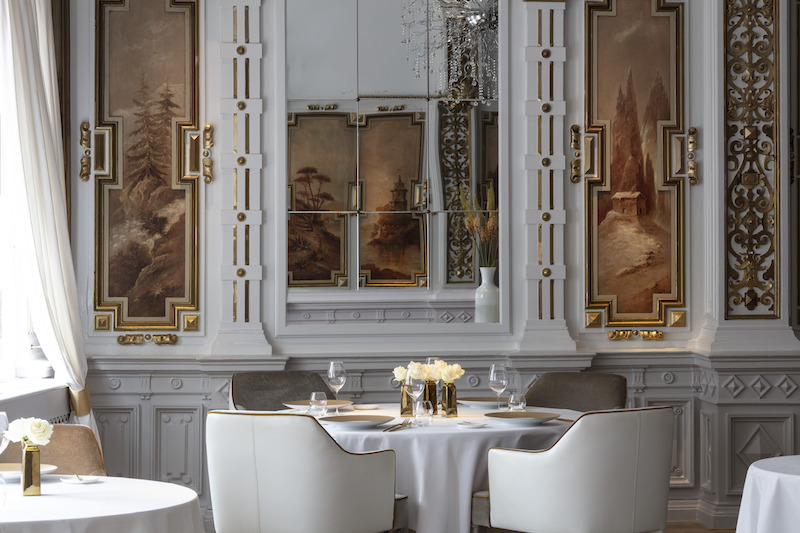 The White Room
I usually tell visitors to avoid eating at the touristy places in the center of Amsterdam, but The White Room is an exception to the rule. Located inside the Anantara Grand Hotel Krasnapolsky, this Michelin-star restaurant has a very classic aesthetic (French empire-style decor) but the food has a modern twist. For example, the "green menu" is a 10-course vegetarian set menu that utilizes local Dutch products as much as possible.
Restaurant Blauw
Following Indonesia's independence from the Dutch in the 1940s, thousands of Indonesians moved to the Netherlands. As a result, Indonesian cuisine is now considered part of the national food culture and Restaurant Blauw is one of the best places in Amsterdam to try it. If you're with a group, you must order the "rice table" – your choice of 10 - 20 small dishes, served with a heap of fluffy rice.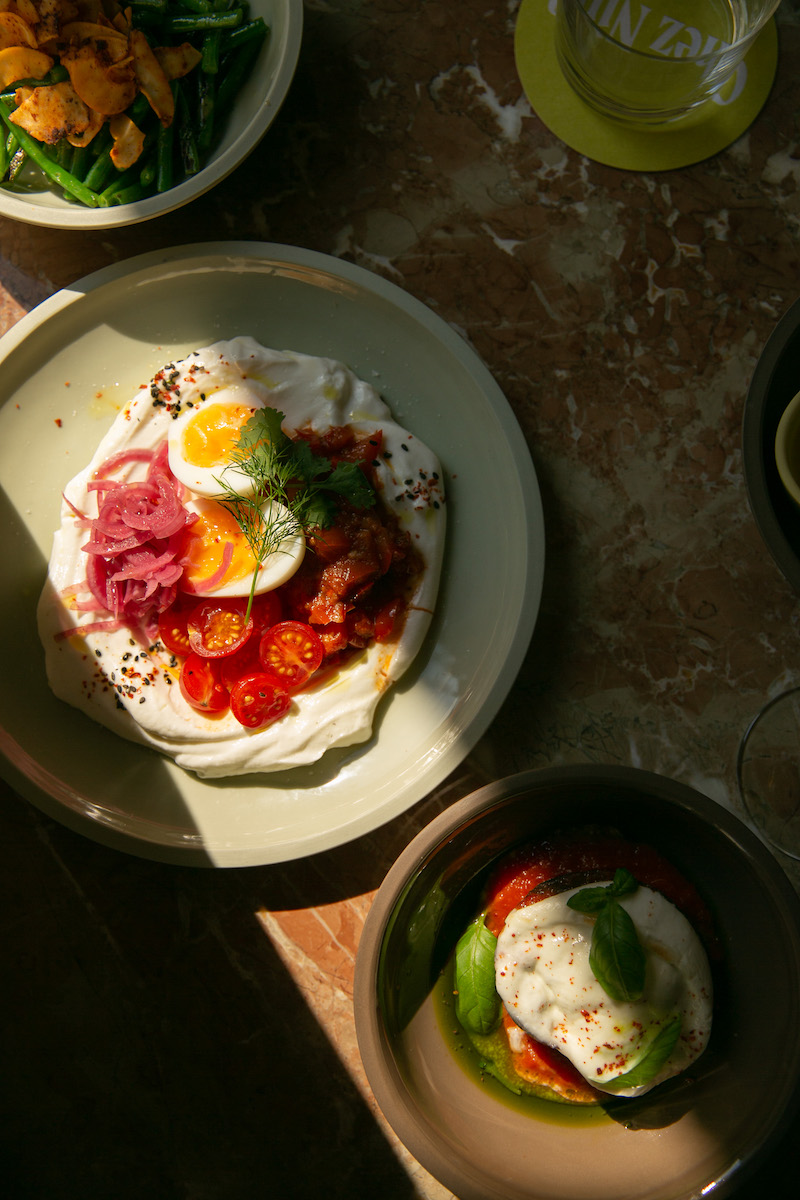 Chez Nina
Vegetarian food is popular in Amsterdam, and Chez Nina is one of the best places to try it. The menu changes with the seasons but is always Mediterranean-inspired, and the cocktails are delicious. I know many avid meat-eaters who love the food at Chez Nina. After you've eaten, take a stroll around nearby Westerpark and explore the neighborhood for a true sense of how Amsterdammers live.
The Good Companion
My favorite restaurant for fish and seafood is The Good Companion, a little brasserie that is a must-visit during mussels season, from July until April. The fish and chips served with a special homemade sauce are delicious, and there's even a vegan version: tempura tofu with wasabi and soy.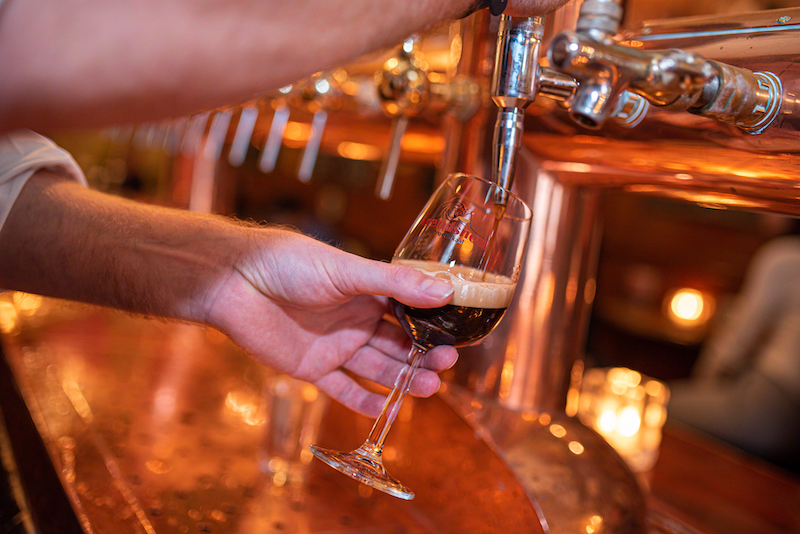 Arendsnest
Arendsnest is a craft beer place with 135 Dutch beers, including 70 on draft. Located at the Herengracht (the Gentleman's Canal, in English), it's a beautiful place to do a beer tasting. Don't leave without trying my favorite beer: Lellebel, a blonde beer made by the brewery De Eeuwige Jeugd, which translates to "eternal youth."
Wynand Fockink
Wynand Fockink is one of the most well-known Amsterdam distilleries. Housed in a historic building that dates back to the 1600s, it's a great place to sample Dutch liqueurs, bitters, brandies, Amsterdam dry gins, and genevers – a traditional spirit, pronounced ye-NAY-ver, flavored with juniper. It's considered to be the predecessor of gin, although they taste very different.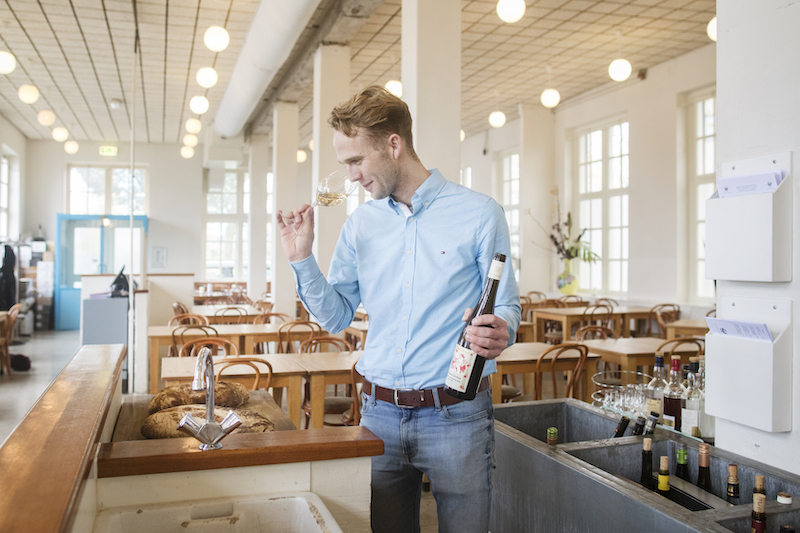 Scheepskammel
Situated in a trendy area of Amsterdam full of restored warehouses and former navy barracks, you'll find Scheepskameel, a modern European restaurant with a penchant for German wines. Light varietals with high acidity complement a menu comprised of classic European ingredients and flavors. There's also a wine shop onsite if you want to take a bottle of wine home.
Rayleigh & Ramsay
There are three locations of this wine cafe in the city, and all are great places to go for a drink. When you arrive, load a card with some money (or download the Rayleigh & Ramsay app) and use it to unlock the taps and pour yourself a taste, half glass, or full glass of wine. There are plenty of affordable options, but it also allows you to try a sip of a 500 Euro bottle that you might not be able to afford. Rayleigh & Ramsay also serves decent bar food if you're hungry for a bite.
Salmuera
Amsterdam is crowded with Argentinian steak houses, but most are tourist traps serving lousy meat. Salmuera is the exception; a hip place with authentic food and great steak, run by two Dutch brothers with Argentinian roots. It is also Amsterdam's first mezcaleria and offers mezcal pairings for every dish on the menu.