The Highs and Lows of Digital Nomadism

The Highs and Lows of Digital Nomadism
Ethan Wall sold all his possessions to travel the country and work remotely. Then, the pandemic struck.
As the weeks have rolled by, a growing number of my friends and neighbors have left New York. Some went to quarantine with family in other states, looking for comfort and more space. Others decamped to the Hamptons or upstate, ensconcing themselves in Airbnbs or second homes. As I gaze out the window of my shoebox apartment onto a view of other shoebox apartments, I can't help pining for pastures new as well. New York isn't the same without the masses, the chaos, the culture, the restaurants, the daily possibility of serendipity. If life must be lived solely within the confines of home (such a foreign concept to a New Yorker), then it would ideally be a home with multiple rooms - perhaps even with the luxury of more than one floor! – and a yard where I can stick my toes in the grass as I drink my morning coffee, face tilted towards the sunshine.
There is actually no real reason why I couldn't wriggle out of my lease, pack my bags, and move to a new home. Remote work has long been the norm at Full-Time Travel, and I'm wondering if policies like ours will become more mainstream as the pandemic makes remote work a necessity rather than a perk. Over the last two months, those lucky enough to need only a laptop and a WiFi connection to do their jobs have proved they're able to deliver. With a Zoom meeting here and a Slack chat there, it doesn't really matter whether they're across the desk or across the country from their team. And if that's the case, why couldn't they combine work and travel in the future and embrace digital nomadism?
My interviewee this week is doing just that – though he hates the label "digital nomad." Ethan Wall is a social media attorney and the founder of Let's Plant a Seed, a non-profit that helps people pursue their passions while giving back to the world through community service. At the end of 2019, Ethan restructured his business, sold all his possessions, and set off on a long-term travel adventure with nothing more than a carry-on, a duffle bag, a backpack, and a yoga mat. For the last six months, he's decamped in a new place every 30 days, "trying to become better connected with my emotions, trying to go with the flow more, and trying to experience new things." Little did he know, one of those new things would be a global pandemic.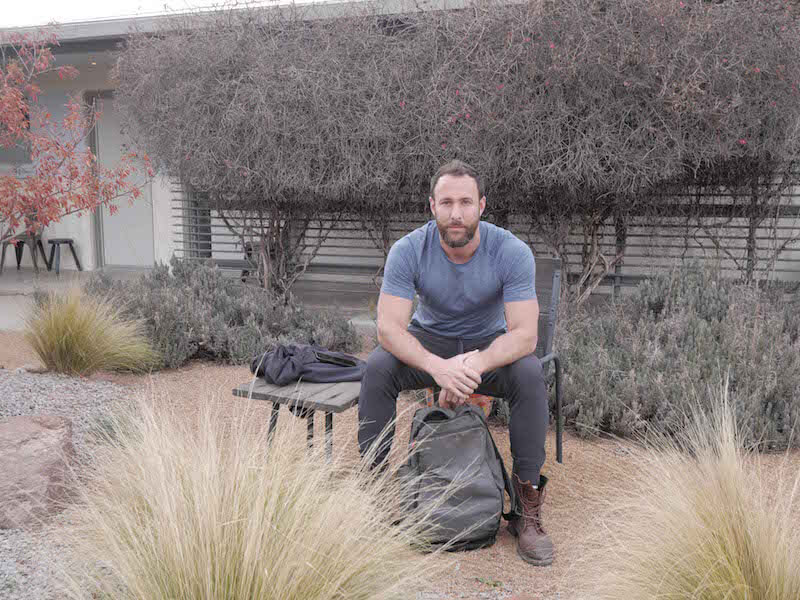 Esme Benjamin: Where are you in the world right now?
Ethan Wall: I just arrived in St George, Utah, yesterday afternoon. I'm currently in an Airbnb above a pottery antique shop in this tiny little apartment. It's one of the more basic spots I've stayed in so far, but $65 a night to get me into a city that has some CrossFit gyms and restaurants open, and plenty of nature, was worth every penny, not to mention the 12-hour drive from New Mexico.
EB: Did you have a set itinerary for your travels, or have you gone whenever the wind blows you?
EW: I've only ever lived in the New York and Miami areas, so I had no idea what life is like in the mountains of Colorado, the beaches of San Diego, the deserts in New Mexico. My former girlfriend and I brainstormed a list of 10 places in the US we wanted to visit, but at the last minute, she decided she wasn't ready. I decided to go alone because I was so excited about this, and I've hit six places so far – most of them from that bucket list. Now the world has shut down it's put things into perspective. I want to go international instead of sticking rigidly to that list.
EB: So in March, when this pandemic really kicked into high gear, where were you at that point?
EW: I had recently arrived in Santa Fe, New Mexico, after stopping in San Diego and Austin. I didn't know if there was enough in the city to keep me occupied for a full month, but within a few days, I was like, it's peaceful here, it will give me time to reflect and catch my breath before I move on. And that's when the news started settling in. In mid-March, I was supposed to be attending a friend's bachelor party in Las Vegas – it was canceled. After that, I had a speaking engagement in Colorado – the organizers asked me to do it virtually. The realization dawned that this was going to last a lot longer than a week or two. I had sold everything I owned to travel the world, and the world was shutting down and locking its doors. I could have imagined ups and downs on this trip, but within the realm of what could go wrong, a pandemic did not cross my mind!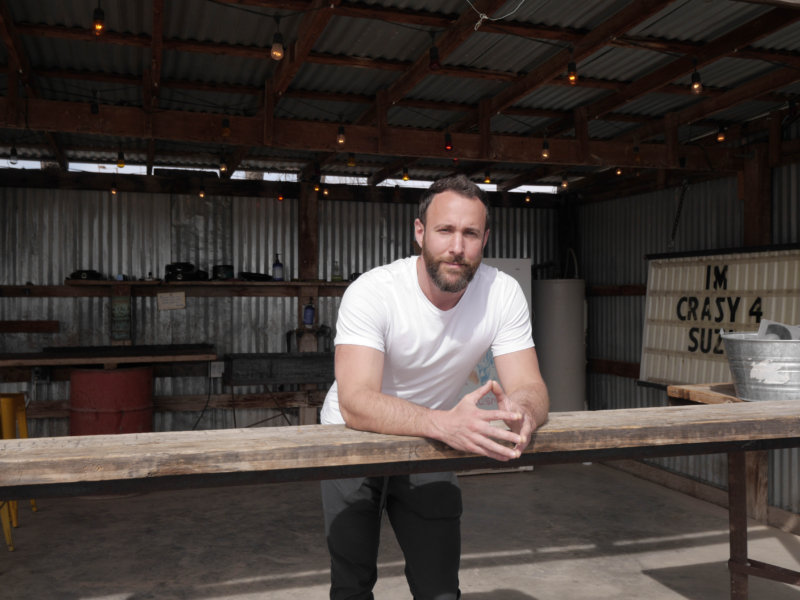 EB: What was the situation in Santa Fe? Was it a full lockdown?
EW: Pretty much a full lockdown, and I was very much alone. I'm fortunate enough to make friends easily. I'm pretty personable and have designed my lifestyle to be able to meet like-minded people. Everywhere I go, I find a coworking space, a CrossFit gym, a yoga studio, and a Wholefoods. Between those places, I can meet people pretty quickly, find a new community of friends, and feel like I have a support system. Santa Fe didn't have those things to the same degree as other places, and while the people were very nice to me, I didn't hang out with anybody outside of the gym. I would comment to my friends back home, "man, I'm really alone here." A stray neighborhood cat walked into my house one day, and I fed it a can of tuna fish, and we were inseparable for the next six weeks. Catty McCatterson became my closest friend, and it was hard to say goodbye when I finally left Santa Fe.
EB: That must have been tough and so unexpected. And because you'd sold all your stuff, you didn't have a "home" to return, even if you'd wanted to. How did you stay sane?
EW: My social network was a lifeline, but I didn't really feel called to share anything at that time because I was too down. Once I knew that states were starting up again, it was a light at the end of the tunnel. I was able to think, stop feeling sorry for yourself. Other people are going through much worse. You have a choice in how you're going to manage yourself during this time, so set some goals, learn new things. It's always a little lonely traveling by yourself, but it was very lonely traveling when I couldn't even sit in a restaurant and be around other people.
EB: Because you're always planning your next stop, you must be an authority on where states are at in terms of opening up and easing out of lockdown.
EW: Absolutely. I created this list of top destinations and secondary places, and I started by scanning all the local government websites to find out which were opening and when, and what specifically was open. The criteria included restaurants, gyms, co-working spaces, and nature. So for 30 days, I would obsessively update the sheet and move things around as the situation changed. My Santa Fe Airbnb hosts recommended St George in Utah. The kicker was Zion National Park and Bryce Canyon opening up. I booked an Airbnb and drove out here in a rental car last weekend.
EB: You mentioned you wanted to travel internationally as soon as possible. It seems really complicated at the moment in terms of actually getting across borders. How will you navigate all the logistics?
EW: The decision is really out of my hands at the moment. I want to travel internationally, but I'm waiting for more information. Firstly, which countries will open? Secondly, what are the conditions of them opening? And thirdly, how fast is the situation likely to change? In the book Principles, Ray Dalio says the key to being successful at anything is to decide what you want, decide what's true, and then find out how to get what you want by embracing what is true. My want is to travel. What's true is that most countries have their borders locked down or have severe restrictions, and even if I was able to get there and go through a couple of weeks of quarantine, the experience might not be pleasurable if everything was closed. And so, for the time being, I have to embrace traveling domestically. My new goal was to get somewhere in the US where I could begin enjoying life again, and today I achieved that. I had breakfast in a restaurant! I ordered fried chicken and green beans and a beer. It was the first sip of alcohol I've had in a month, and it tasted great.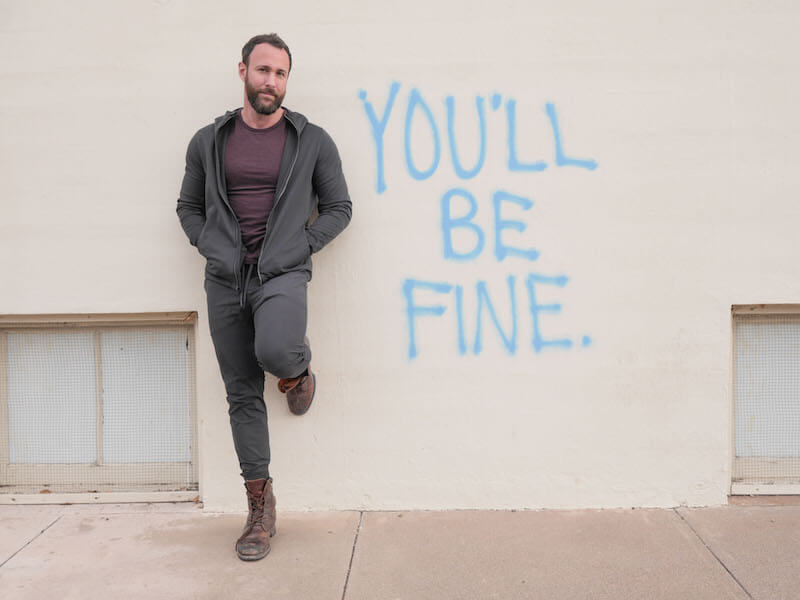 EB: Tell me how that works. How are they mitigating the risk of infection in Utah's restaurants?
EW: Utah has a four-stage system – red to green. Right now, we are in the third, orange stage, which means things are open but with heavy restrictions. So all restaurant employees must wear masks, there's reduced capacity, and seating is arranged to enable social distancing. This place last night used centerpieces to signal nobody was allowed to sit at certain tables, and all but three barstools were out of commission. There were limited items on the menu, and the menus were paper so they could toss them once I was done.
EB: Did you feel comfortable going into this restaurant, or was there a part of you that was a little concerned?
EW: I felt one hundred percent comfortable. My excitement and happiness of being somewhere outweighed any thoughts of negative experiences. If I walked into a place and saw people not following the rules and my intuition told me it wasn't safe, I would go somewhere else. People want things to be open, but they need things to be safe. As sad as it sounds, there are places that should be closed down for longer, like New York or South Florida, and there are places like Southern Utah and even Santa Fe, which haven't been hit as hard. These local governments are taking this very seriously, and that made me feel ok walking into a restaurant.
EB: The other thing I want to talk to you about is remote work. Since lockdown began, those of us who are privileged enough to be able to work using just our laptops have proven we can be productive while being out of the office. Do you think we'll see more people doing what you're doing after this?
EW: Yes, absolutely. It reminds me of when I went from using Microsoft to Apple. There was an adjustment period, and it sucked, but now I would never ever go back to a PC because Apple just works so damn well. Now people have seen working remotely is possible, and in fact, could be pretty good in certain respects, smaller companies will adopt remote work, and larger companies will allow it as an option. I don't think five years from now we'll have a predominantly remote workforce, but I do think it's a step towards more flexibility and more understanding of a lifestyle outside of the typical 9-5.
EB: You get to experience a new place without having to limit yourself to a measly 10-15 days vacation a year. Were more forward-thinking companies to adopt remote work policies post-pandemic, it could be a real win-win. They'd have a happier workforce who are still being plenty productive.
EW: Totally. That's not to say this lifestyle is easy, because it's not. But man, I would never go back to what I was doing before. Life is a great balancing act. If you have goals and ambitions, and you want to accomplish great things in life, but you also want to make the most of your time and spend it doing the things that you love, you have to try this lifestyle. None of us knows when our time will be up, but I hope in my last moments I will be pretty satisfied that I did as much as I could with the time that I had. I made the most of all of it.
Follow Ethan's journey on Instagram
All photos courtesy of Ethan Wall