Get Out of Your Comfort Zone on an Adventure Travel Tour
Get Out of Your Comfort Zone on an Adventure Travel Tour
By Esme Benjamin
If you want more out of travel this year – if you want to return home with new knowledge, engaging stories and the kind of confidence boost that comes from pushing beyond your comfort zone – then it's time to consider an adventure travel tour. From a culinary escapade through Mexico to rare wildlife spotting in Canada's Great Bear Rainforest, these adventurous trips will be some of the stand-out travel experiences of your life.
A foodie adventure from the Amazon to Machu Picchu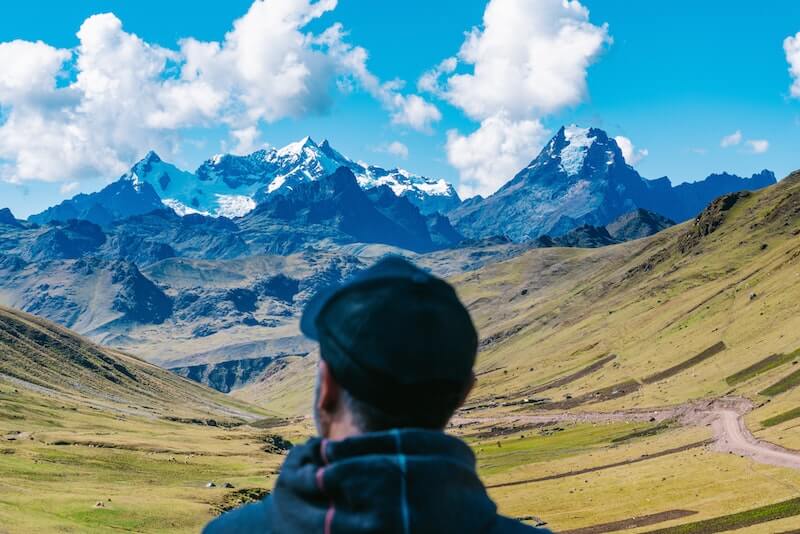 Peru is famous for two things: its globally beloved cuisine and the incomparable lost city of Machu Picchu. This trip from Peruvian tour company Inca Experts combines the two to create a 10-day gastronomic adventure through the country's urban and wilderness highlights. The journey begins with a meal at Central (considered one of the best restaurants in the world) in Lima, before taking you to the Amazon for wildlife spotting and a taste of indigenous ingredients from the jungle. Then it's on to the Sacred Valley and Machu Picchu for a guided tour, followed by dinner at lauded restaurant MIL for a multi-course parting meal you'll never forget.
Book: Foodie Tour from the Amazon to Machu Picchu
Go heli-skiing in the remote Icelandic highlands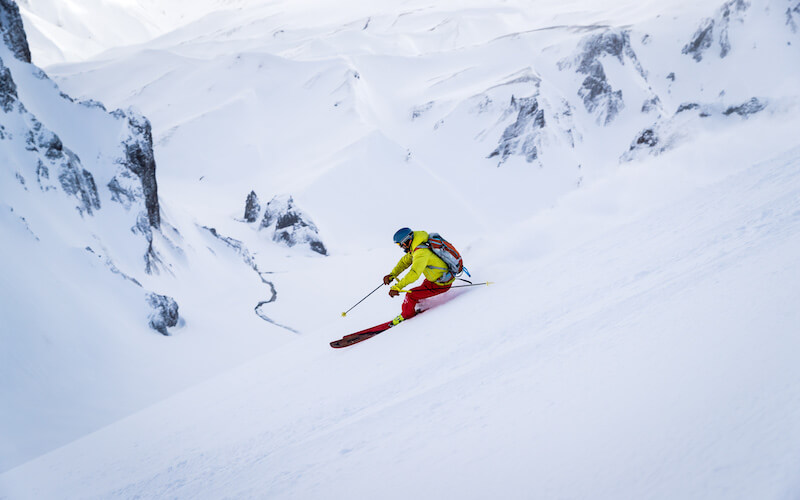 When it comes to destinations that pack a lot of once-in-a-lifetime sights and experiences into a relatively small landmass, Iceland tops the list. Although touristy attractions like the Golden Circle and soaking in the country's famous Blue Lagoon are certainly worth it, the most adventurous way to escape the crowds is with a heli-skiing trip. Stoke Broker's tour will take you up to the remote Icelandic highlands, where few people venture, to immerse in the country's famous rugged nature and ski alongside active volcanoes and icy tundra. It's a part of Iceland few have seen before – and that includes the locals.
Book: Heli-skiing in the Icelandic highlands
Sail, hike and chase the northern lights in Norway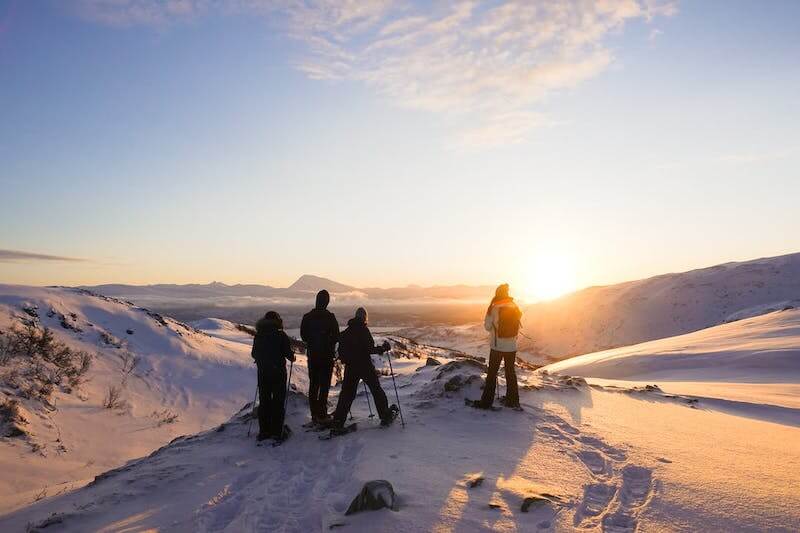 As one of the most mesmerizing and illusive natural wonders, the northern lights are a true bucket-list experience. Seek them out on this three-day trip with Much Better Adventures, which takes you out into the wilderness of Norway. Spend your days hiking the fjords, watching wildlife from the deck of a catamaran, or exploring cozy hangouts in the city of Tromsø. After dark, turn your attention skyward and cross your fingers and toes for a glimpse of the dancing Aurora Borealis.
Book: Chase the northern lights
"Get Lost" on a survival-style trip to a surprise location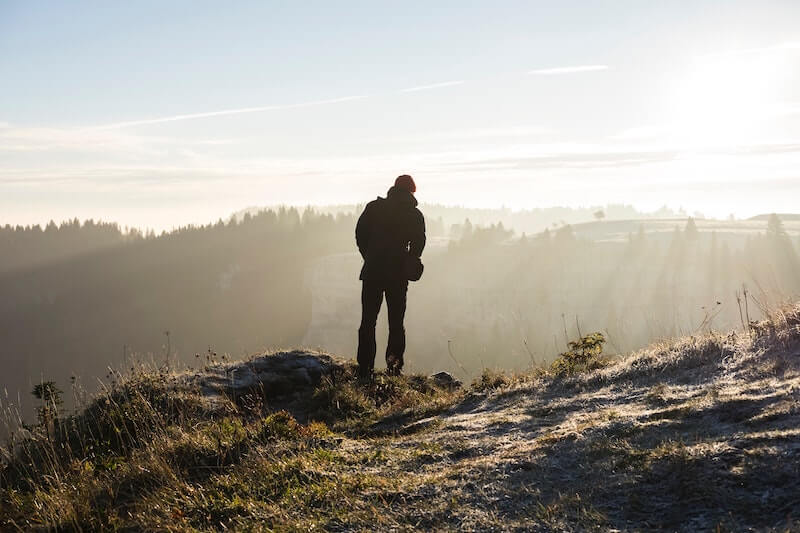 The ultimate adventure trip is not for the faint of heart. Black Tomato's "Get Lost" takes travelers on a customized journey into the unknown, dropping them in a surprise, remote location and charging them with navigating their way through it (don't worry, all equipment and any necessary training will be provided before go-time, and a support team will keep an eye on you from afar). Inspired by the adage that "sometimes you have to get lost in order to find yourself," Get Lost aims to help travelers disconnect from the internet and engage in the present while building confidence through self-reliance. If you've always thought you'd be handy in a survival situation, this trip will really test your mettle.
Book: A Get Lost adventure into the unknown
Wakeboard in Orlando with former world champion Shaun Murray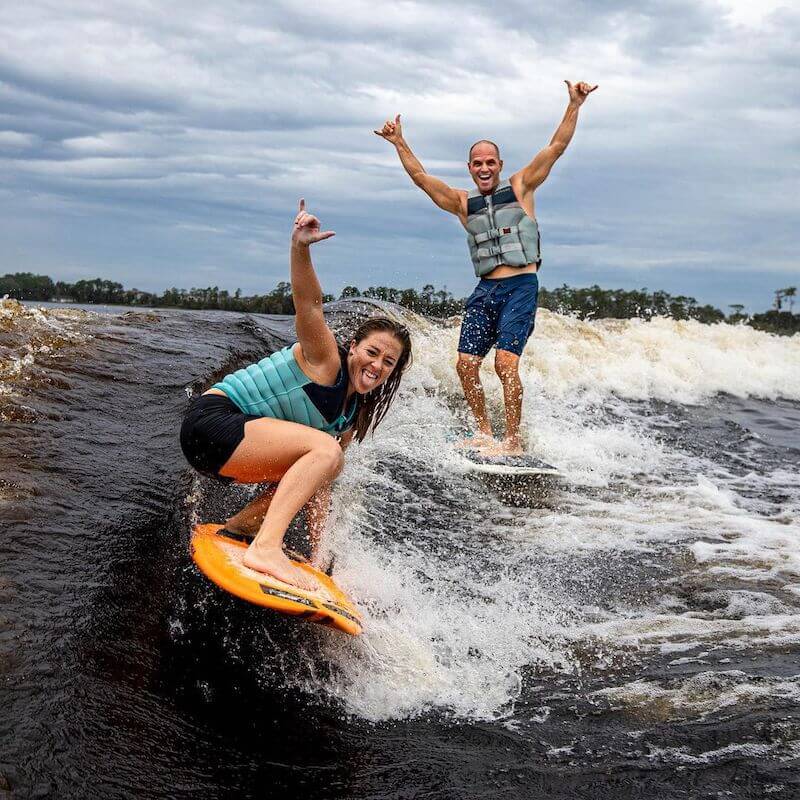 Whether you're a wakeboarding enthusiast looking to improve, or a curious newbie who's ready to give the sport a try, you're guaranteed to pick up some tips (and have a lot of fun) with legendary wakeboard champion Shaun Murray. Your day starts in Shuan's own backyard with a warm up on Ninja Warrior obstacle course (did we mention he was also a competitor on several seasons of the show?), before taking to the water in a Super Air NautiqueG23 Paragon wakeboard boat (the best of the best). Regardless of whether you acquire a new trick, it'll be a day you'll never forget.
Book: Wakeboard with Shaun Murray
Go on an expedition through Canada's Great Bear Rainforest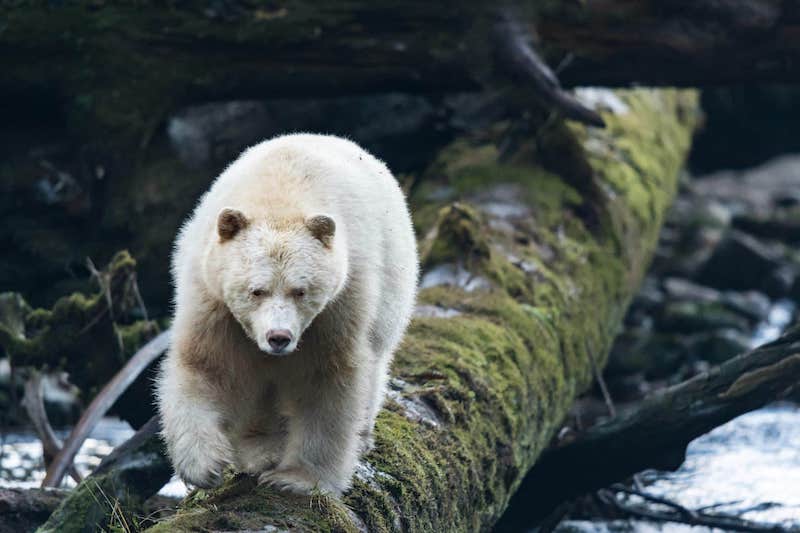 Few experiences are as thrilling as a rare wildlife sighting, and on this trip to Canada's Great Bear Rainforest – the largest intact coastal temperate rainforest in the world – your odds of a spellbinding encounter are pretty good. Travelers live on a schooner for a week, stopping off to explore fjords, beaches and ancient forests, and spotting sea lions, "salmon forests," whales, and more. Keep your eyes peeled for a glimpse of the white spirit bear, which is native to the rainforest and found nowhere else on Earth.
Book: An expedition through Great Bear Rainforest
Camp, cycle, hike and raft on a camping trip through iconic Yellowstone and Grand Teton National Parks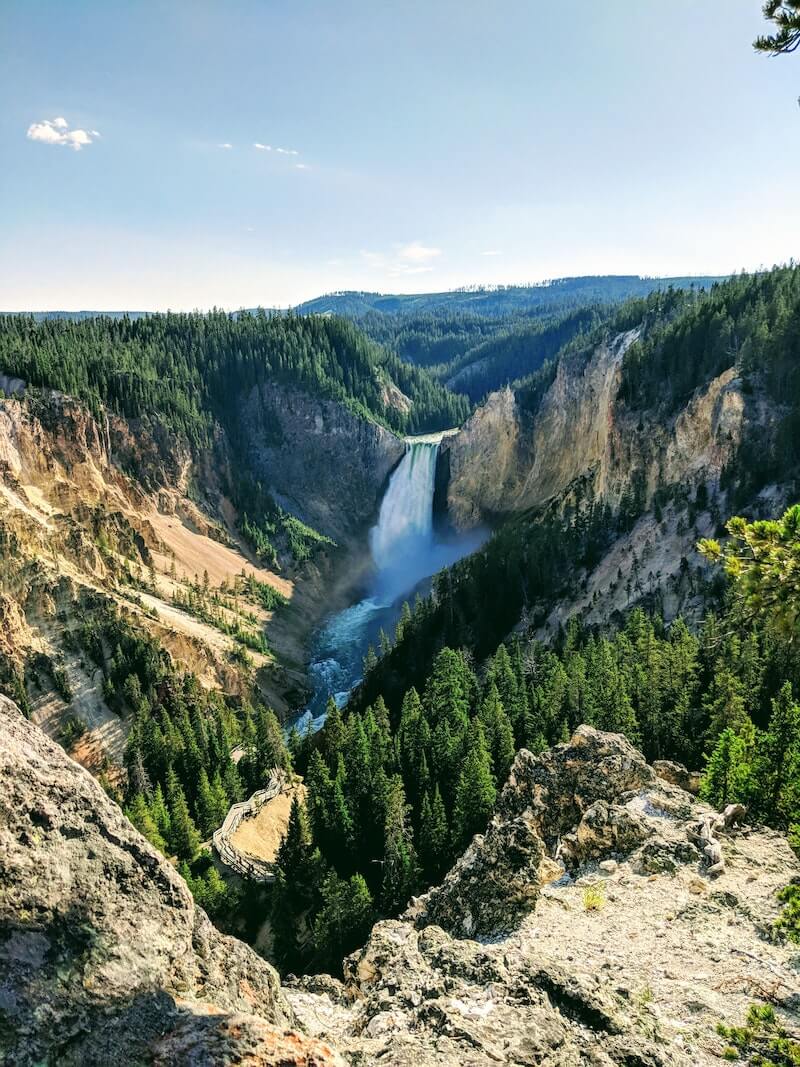 Though not America's most visited national park (The Smoky Mountains claims that accolade), Yellowstone is one of the most diverse. From wide grassy plains dotted with black bison to the vivid hues of the Grand Prismatic Spring – it's full of mind-boggling beauty. Join outdoor outfitters REI on this six-day trip cycling, hiking and rafting through the park, before heading to nearby Grand Teton National Park to experience more of Wyoming's distinctive wilderness. REI's experts will even set up camp each night so you can sleep in comfort without fumbling to assemble tent poles.
Book: A trip through Yellowstone and Grand Teton National Parks
Taste the best of Mexico on a journey from Mexico City to Huatulco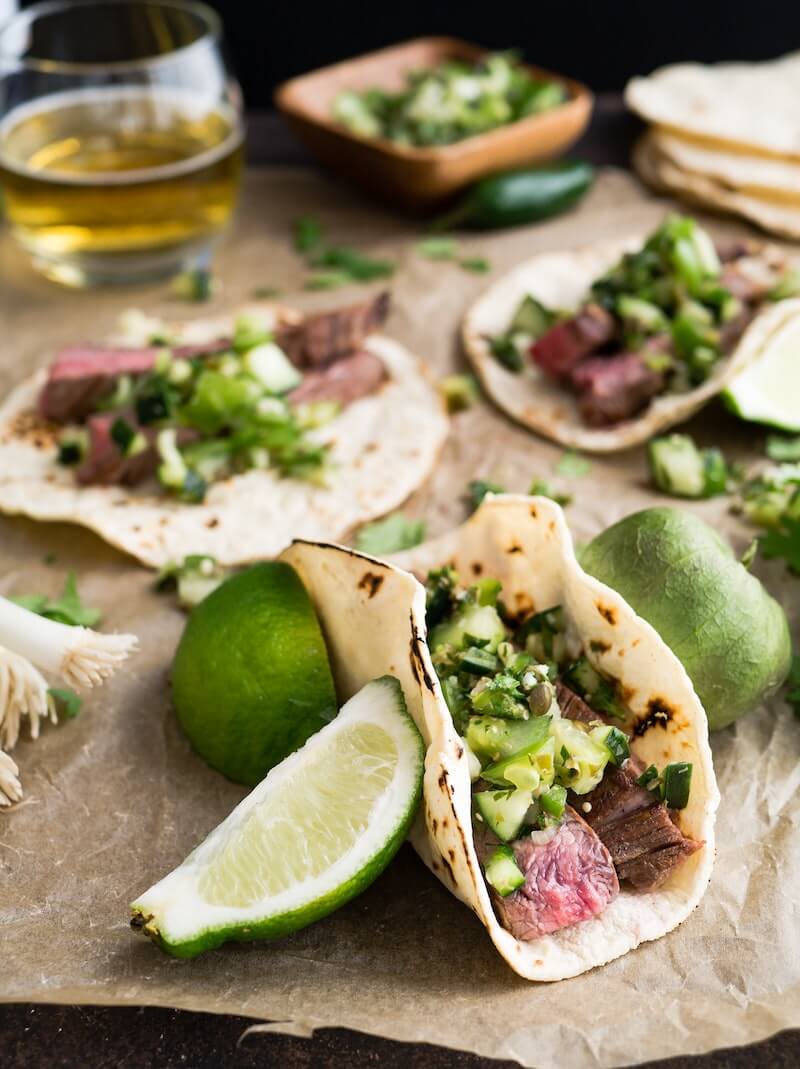 Fantastic food is one of the pillars of great travel, and on this trip through Mexico you'll be spoiled with delicious things. Join Intrepid on a journey from Mexico City through ​​Puebla and Oaxaca all the way to the coastal town of Huatulco, sampling tacos, camotes (sweet potato lollies), mezcal, barbecued meats, chapulines (grasshoppers!) and so much more. While food forms the backbone of this trip there will also be time to check out cultural musts like Lucha Libre wrestling and Frida Kahlo's house.
Book: A taste-the-best-of-Mexico journey
Experience the highlights of America's last frontier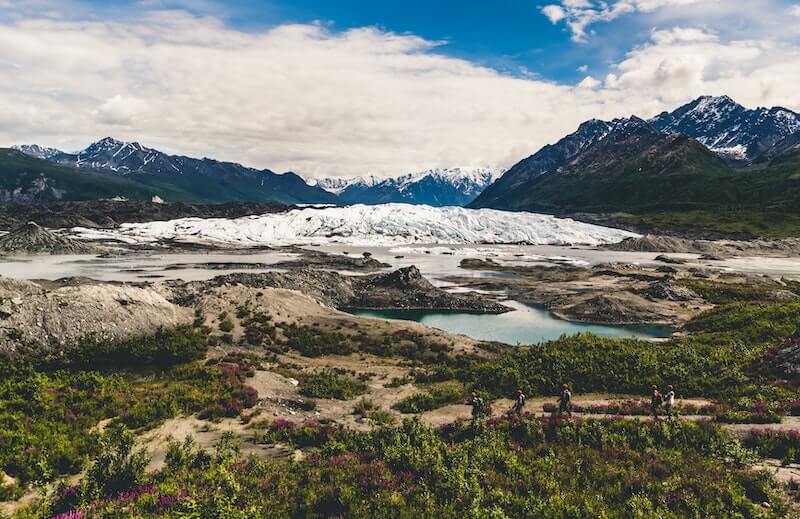 America's least visited state is also one of its most adventure-filled. Join Backroads on a 6-day tour of Alaska's highlights, from a wildlife cruise on Prince William Sound and hiking trails in Kenai Fjords National Park, to cycling the Tony Knowles Coastal Trail and Kayaking around Yukon Island. You'll cover glaciers, mountains, lakes, fjords and coastal towns on this trip, and you won't have to share the experience with throngs of other tourists.
Book: Experience America's last frontier
Blend yoga and art in Morocco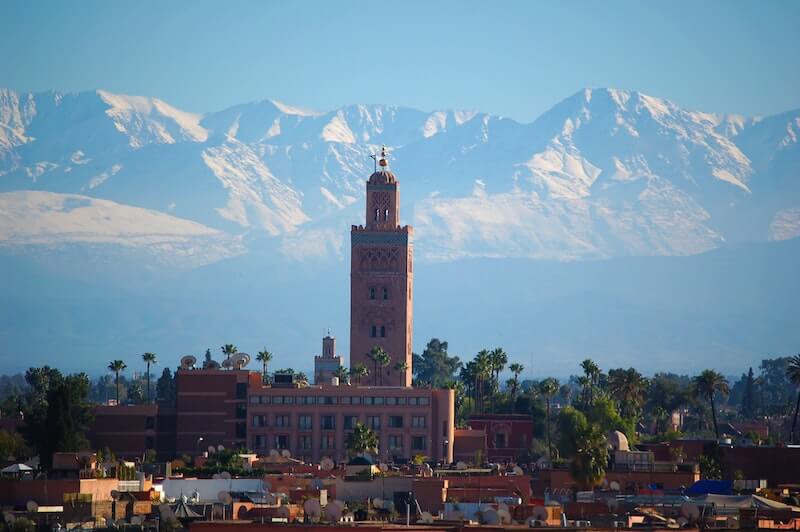 If a wellness retreat is sounding pretty good to you right now, then SoulJourn's Yoga and Art trip to Morocco should be the first trip you book this year. A replenishing mix of yoga sessions, gallery and artisan visits, hammam breaks, and sightseeing, the trip takes travelers from buzzy Marrakesh to the remote Atlas Mountains and back again. What's more, SoulJourn is actually a non-profit, so your journey will help support Education For All (EFA), an organization that provides secondary education and housing for rural girls from the High Atlas Mountains.
Book: A yoga and art trip to Morocco