Conservation-Conscious Travel With Much Better Adventures
Conservation-Conscious Travel With Much Better Adventures
Will our pandemic-deepened appreciation for nature translate into ecotourism? Sam Bruce, co-founder of Much Better Adventures, is feeling optimistic...
Witnessing nature revive while we were all sequestered indoors was one of the rare upsides of the pandemic. It also highlighted an uncomfortable truth: most of us could be doing more to offset the environmental impact of travel. For the travel industry, that means transitioning to new sustainable business models that are compassionate towards the local environment and communities. For the everyday traveler, it means seeking out eco-conscious companies when booking trips, and holding them accountable when they fall short.
One travel company showing real dedication to planet-friendly practices is Much Better Adventures, which helps intrepid vacationers book experiences in the world's wildest and most scenic places (think: kayaking and camping in the Norwegian fjords, adventure cycling in Jordan, or desert hiking in Canyonlands National Park), supporting local hosts and their environmental activism in the process. I caught up with Much Better Adventures co-founder Sam Bruce to discuss the natural connection between adventure travel and sustainability, our pandemic-deepened appreciation for the natural world, and their goals for Tourism Declares — a community of companies and entrepreneurs committed to building a regenerative tourism industry in light of the climate emergency.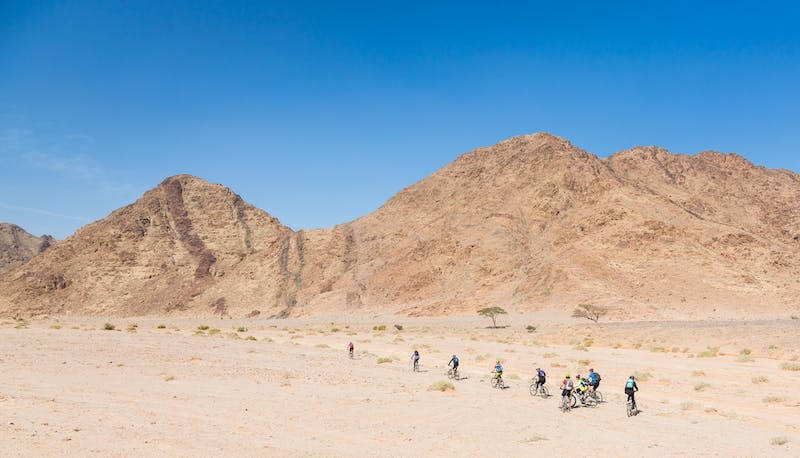 Esme Benjamin: What inspired Much Better Adventures?
Sam Bruce: The initial impetus came from an interest in sustainability and seeing the connection between the role tourism, and in particular adventure tourism, can play in supporting rural communities and backing conservation projects. I studied sustainable development and business at St Andrews in Scotland, and it was four years of hearing "the world's screwed, go off and do something about it." We set up Much Better Adventures as a platform to elevate adventurous entrepreneurs and connect them with this millennial generation who are craving this stuff but struggle to find the best adventures and book them. We could see the tourism industry had been very slow to react to climate change, and it was also causing a lot of economic leakage — only five tourist dollars out of every hundred stay in the destination. It's deeply unfair, so we wanted to try a new model that was much better for hosts and much better for travelers as well, hence the name.
EB: Tell me more about the specific ways that sustainability and adventure travel are interrelated.
SB: Let's take, for example, Jules, our host who offers rafting trips in the Colombian jungle — an area that only 10 years ago was untouched by tourism until adventure travelers started going there. Jules is battling crazy dam plans that will wreck the river and he's helping to lead an activist campaign. Every booking we send his way helps his activism. There's so much potential for adventure tourism to create these nature-based economies and support rewilding initiatives.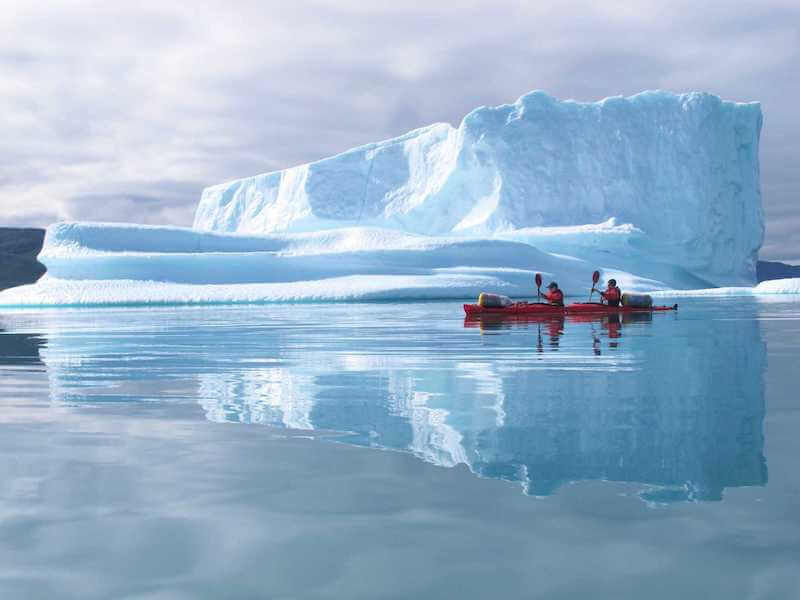 EB: How do you find your amazing hosts?
SB: We have a crew of what we call "adventure hunters," which is one of the best LinkedIn titles you can get. They scour the web for these operators or rely on world of mouth. As we've grown as a business we actually get a lot of inbound requests to work with us, but we are highly curated so not that many make the grade. If we think they will, we invite them to apply, get on a call and get to know them. The ones we take on we do our best to support.
EB: How did you pivot in 2020 during the lockdown?
SB: We focused on increasing our range. Instead of relying on destinations that were selling really well previously we added new ones because we didn't know which places would open up or when. We also focused on destinations we knew needed support — places where tourism makes up a large proportion of their income. Finally, we set up a relief fund to support hosts that didn't have alternative ways of making money.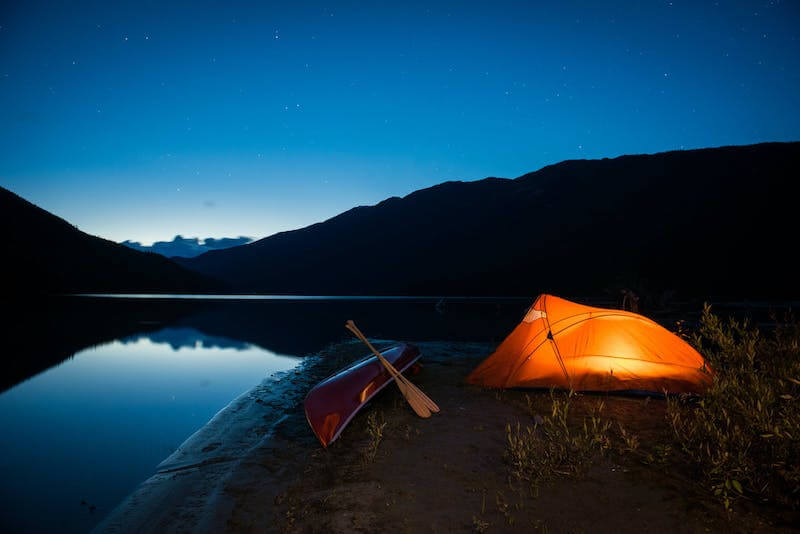 EB: Much Better Adventures is in a sweet spot for pandemic recovery because many travelers are now more sustainability conscious and they're also desperate for outdoor escapades. Have you seen a spike in bookings recently?
SB: This surge of interest is what we've been waiting for. We have a line: now more than ever the world needs adventure. I think people need to adventure beyond their local park or the concrete path they've been circling around and around. They need the complete opposite of what they've been experiencing. We've even got bookings for 2022 coming in because people just want something on their calendar. We've also received more bookings for things that involve physical endeavor. I think people might choose something more adventurous than they would have done 18 months ago because our relationship with our own mortality has changed.
EB: I couldn't agree more. A friend of mine's brother — a very sedentary guy —was on a ventilator for a month last spring, but he pulled through. Now he's training for a triathlon trip! We're going to see more trips where people are really considering what they want to see and do in their lifetimes. But it's not just our own mortality we've been uncomfortably in touch with this year — it's also the mortality of the planet.
SB: We've been banging this drum for a while now and it's only felt more relevant as people have been sending us messages and holding us to account, which I love. The consideration of "I'm only taking one flight this year and I want to make it count," is really reassuring. Of course, there's an echo chamber factor because we tend to attract like-minded people who enjoy nature and are inclined to want to protect it as well. But it's been reassuring to see that people do care. If you're a travel company and you're not declaring a climate emergency, you don't have a climate action plan, you're not doing something that really benefits the end suppliers down the chain, then what are you doing?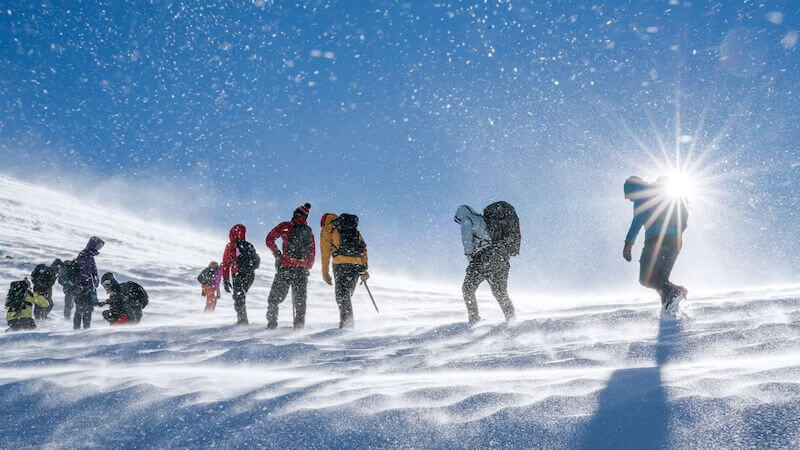 EB: Speaking of which, you launched an initiative called Tourism Declares as a way of convincing more travel companies to commit to sustainability. Tell us more about that.
SB: It's a friendly community of travel companies, many of whom are competitors, coming together to declare a climate emergency. Tourism's relationship with climate change has felt like hot air for so long, so we wanted to create something that held travel companies, including ourselves, to account. At the same time, we wanted to create a community and bring in experts so that we could discuss the challenges because it's not easy switching your model to something planet-positive. We're bringing in blueprints so that travel companies can follow a template to improve operations with the climate crisis in mind. It's now a community of 200 to 300 travel companies, but there are still a few big names that are not on that list. This is the beginning of the journey for many.