The Trip That Changed Me: Jordan Ashley, Founder of Souljourn Yoga
The Trip That Changed Me: Jordan Ashley, Founder of Souljourn Yoga
Social entrepreneurship, female empowerment, and selfless service in Cambodia
Jordan Ashley is the founder of Souljourn Yoga, a non-profit that offers experiential yoga retreats inspired by the word seva – Sanskrit for the yogic principle of selfless service. Souljourn Yoga offers workshops, teacher immersions, and global retreats to amazing destinations like Rwanda and the Tibetan Plateau, designed to promote female empowerment and education in communities where equal opportunities aren't always readily available.
The seeds of Souljourn Yoga were sown in Cambodia, a country that captured Ashley's heart after she spent three weeks in Siem Reap on a study abroad program in 2009. She now regularly leads retreats there in support of Ponheary Ly Foundation – a Girls' Dormitory that houses, feeds and shelters the brightest, most academically ambitious female students from districts in Siem Reap where no secondary education is provided. We caught up with Ashley to discuss the myriad ways this particular trip changed her life.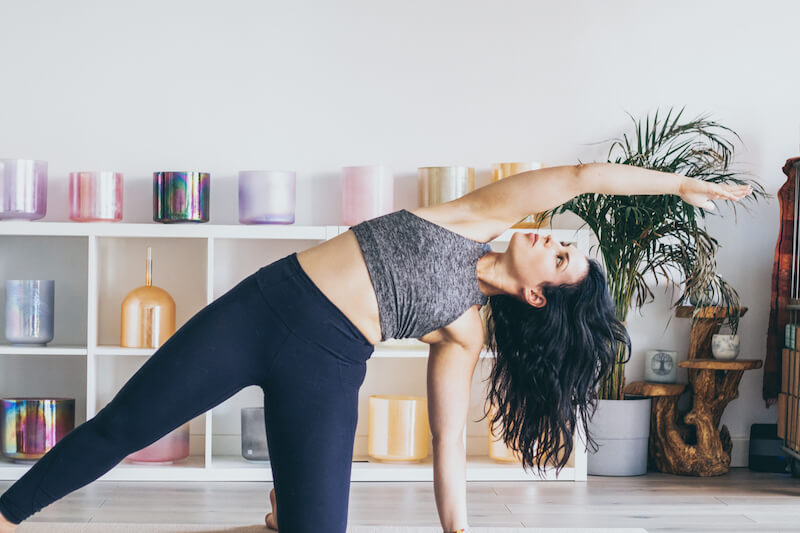 FTT: I would love to hear a bit about how you got interested in yoga in the first place?
Jordan Ashley: My great uncle brought yoga to South Africa in the 1950s, so my mom, who was also a gymnast, very much grew up with it. From an early age, I would go to class with her. During my parent's divorce, it was a place where we could have special mother-daughter bonding time.
Going to liberal arts high school in Los Angeles, I was able to do yoga instead of physical education, which was great. And I continued my yoga practice when I moved to New York for undergrad university at the New School. Sometimes I would go twice a day because the yoga studio really represented a home outside of my own.
FTT: When did you decide to take your practice to the next level and do teacher training?
JA: in 2010, after my graduation from college, I did a 200-hour teacher training in New York. But I honestly wasn't ready to teach and felt like I needed a lot more life experience, especially only being 21. It was only in 2013, after doing more teacher training and workshops and travels, that I felt like I was ready to try to stand in front of the class and put a sentence together.
FTT: Before all this, you wanted to be a journalist. Did you have a beat in mind?
JA: I wanted to be an international correspondent. Someone that I have always looked up to is Christiane Amanpour from CNN because of her ability to have conversations with so many different people from all over the world and different walks of life, and just to be able to hold space for a constructive dialogue.
FTT: One of the interesting things about yoga is that it helps you to cultivate compassion, not just for yourself but for others, and I wonder if that couples quite nicely with being a foreign correspondent. It helps you find common threads with the people you are interviewing and to put yourself in their shoes and maybe ask questions in a different way than people would normally. Do you feel like that's true?
JA: One hundred percent. And also traveling and really being out of one's comfort zone is the best way to not only expand the mind but open up the heart. I don't mean to sound super cheesy, but incredible journalists are able to give someone the space to really be vulnerable, and yoga does the same thing in a different way.
FTT: So, while you were at college you went on a retreat to India, can you tell me a bit about what that experience was like?
JA: I walked into a yoga studio near campus and I saw they had a flier for an India retreat that was happening during my freshman winter break. I pretty much signed up on the spot. It was an opportunity I didn't want to miss and it was extremely powerful and eye-opening. Having the experience of a very deep cultural immersion couldn't have come at a better juncture in my life.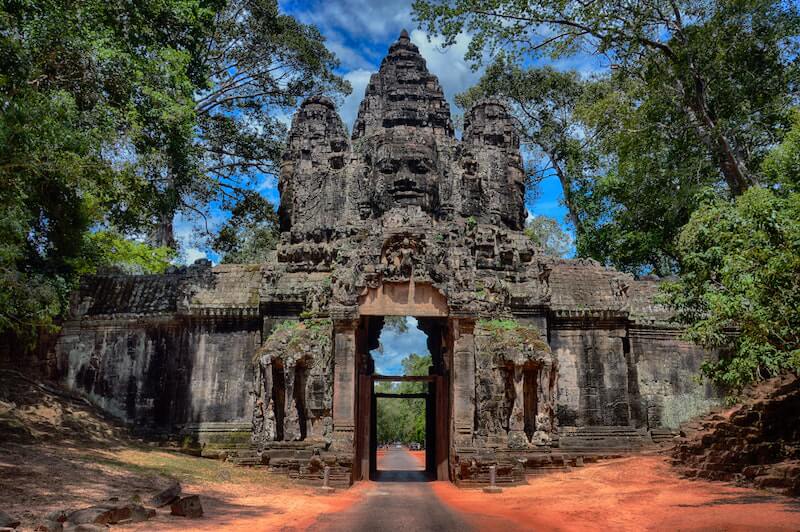 FTT: And then in the second year of college there was an opportunity for you to study abroad in Cambodia. What was it about the program that grabbed you?
JA: I felt like, okay, I went to India and my wanderlust palette is officially wet. I went to the advisory meeting and saw photos of the Angkor Wat temple complex, and it looks like something from outer space. It's just such a massive and beautiful temple structure and it has survived so much. There was the opportunity to volunteer to teach and that sold me – really being able to experience a deeper kind of study abroad program.
FTT: How much did you know about Cambodia before I went, aside from the beauty of Angkor Wat?
JA: Very little. Before I travel I'll do some preliminary research, but I really like to go into a situation without any preconceived notions or ideas about who I'm going to meet, what it's going to be like, what kind of experience I'm going to have.
FTT: What were your first impressions of the city?
JA: When we got off the plane and walked out onto the tarmac, I just remember the humidity absolutely absorbing me, and there being kind of this sweet fragrant smell in the air. And then getting picked up by a tuk-tuk and weaving down different streets and different alleyways. And I kept shifting my head left and right because I wanted to see everything. Then I remember we got to the guest house – Seven Candles, about two blocks down from the Wat Bo River – and I met Ponheary Ly, who would forever change my life. She has her own charity called the Ponheary Ly Foundation, which supports and provides education to just under 3,000 children, ranging from kindergarten to university age. She came downstairs and gave me a big hug and was like, "you must be so tired," and she showed me up to my room. I just knew that it was the beginning of something really amazing.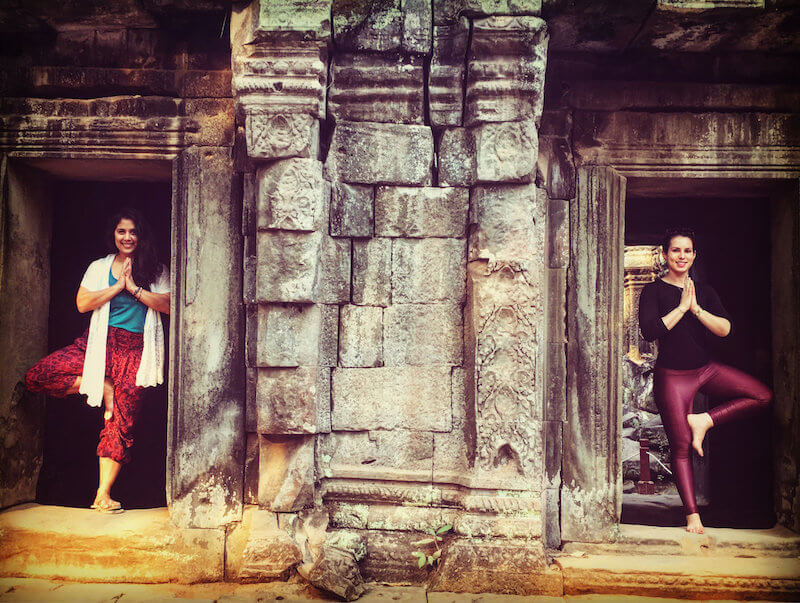 FTT: In contrast to the moments of joy must have been the palpable history of the Khmer Rouge, who murdered a quarter of Cambodia's population. How was that atrocity still evident when you were there and how did that impact you on a day to day basis?
JA: Ponheary Ly's father, who was a teacher, unfortunately was murdered, so Ponheary Ly came out of that with only a seventh-grade education. During the Vietnamese occupation, she learned Russian, English, and French, even though it was very much against the law to learn a western language. So when the UN came in the early 90s, she was one of a handful of people who could speak any kind of western language and she became a tour operator. After seeing the issue of tourists giving young beggars money, she decided to try and change something by setting up her foundation for childhood education. Spending time with her and her family set the tone for how I would travel moving forward and how I wanted to be a part of the world.
FTT: I'm fascinated by the way in which these experiences from the past, no matter how disparate or random seeming, join together and unfold in this really beautiful way that we could have never predicted. When you look back, can you see a clear throughline from the study abroad program to the reporting to eventually setting up your own nonprofit, Souljourn, in 2016?
JA: Definitely. Just before setting up Souljourn I was in New York teaching but still wanted to have a foot abroad. I also wanted to use this yogic idea of seva, or "service," to give back and support girls' education. By creating a charity that uses yoga retreats as a way to bring people to places like Cambodia, Peru, Morocco, or Rwanda, support local communities, and educate travelers, I was able to combine all three of my passions.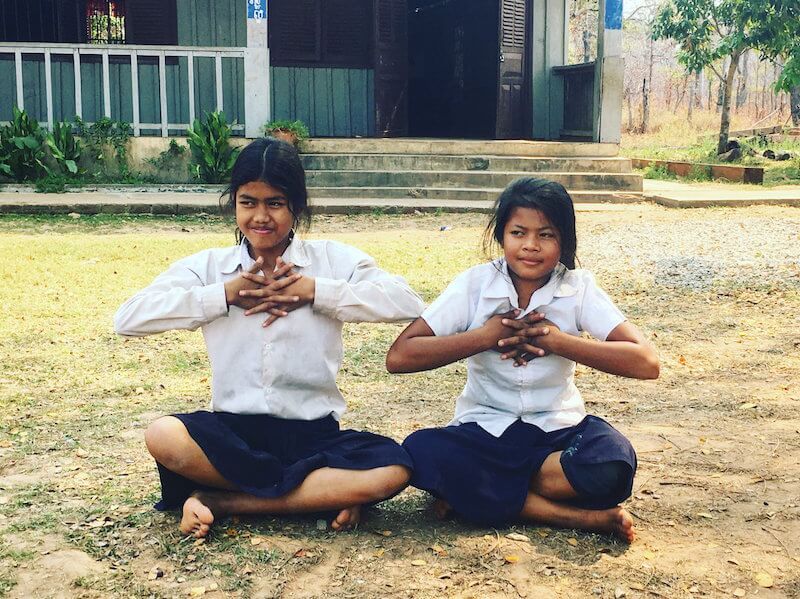 FTT: You touched on the concept of seva, the sanskrit word for selfless service. Can you talk more about that concept and what that means to you?
JA: Being in New York coming from LA, I felt like yoga had kind of lost its authenticity in the West – social media has a lot to do with it. It became very elitist, very white-washed, very hyper-sexualized. Yoga doesn't have to be the perfect handstand, it doesn't have to be the three-hour daily meditation practice – for me, it's anything that embodies this idea of union. And so seva, selfless service as you mentioned, is such a great way to use the practice of yoga to be in union with others and give back without wanting anything in return.
FTT: You've also talked publicly about how important it is to you to travel with a purpose. Do you have any recommendations for listeners who want to bring purpose into their future travel experiences?
JA: Absolutely. Something that I think is really important is to support the local economy. So things that you could bring from home – bug spray, or facewash, or sanitary napkins, or books to read – how much more amazing would it be to buy those products there. I think that's a really easy way to give back.
Stay in the loop regarding upcoming retreats by visiting souljournyoga.com or following @souljournyoga on Instagram.
For more tales of life changing travel, subscribe to our podcast The Trip That Changed Me.