Inside The World's Most Extraordinary Adventure Trips: Based On A True Story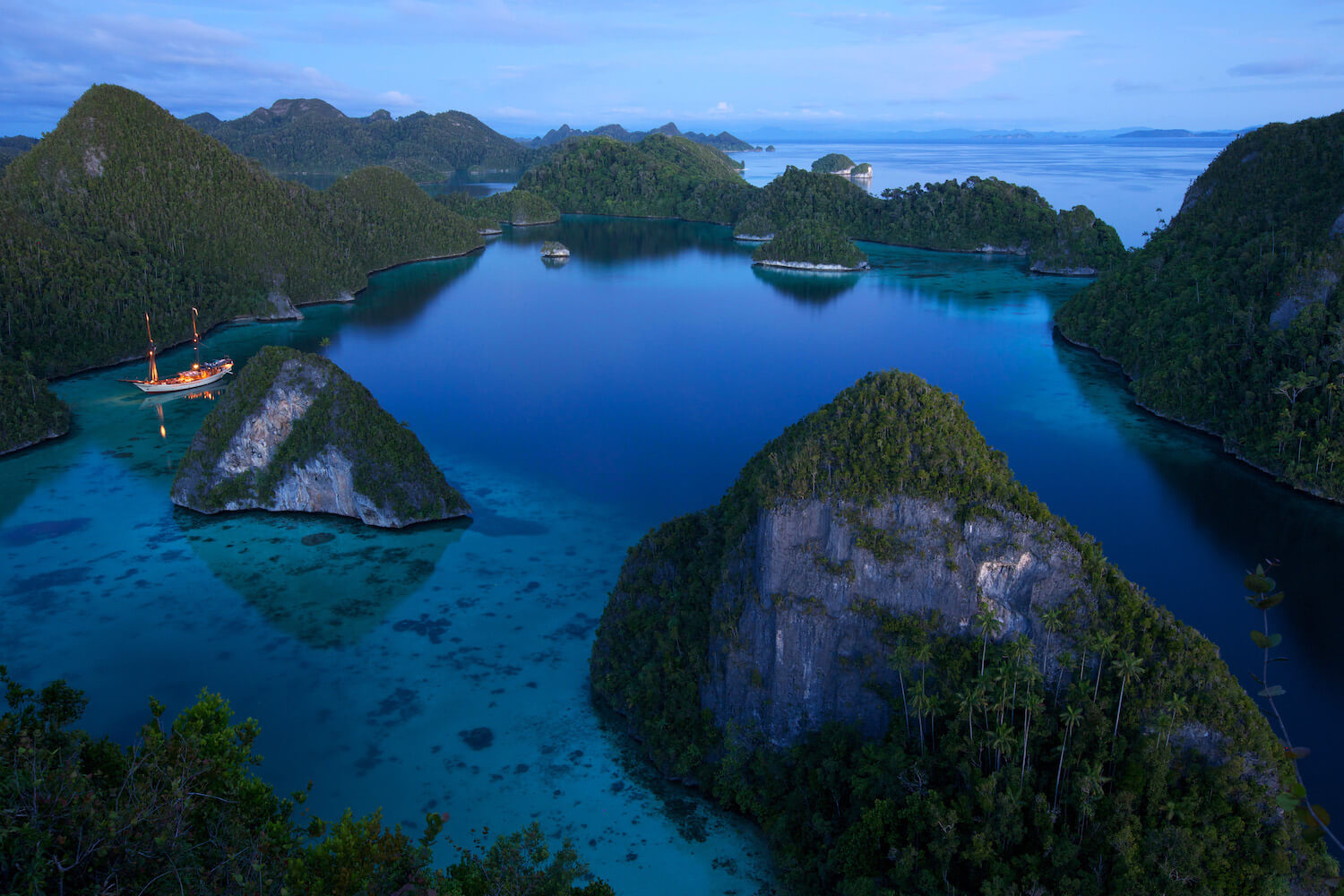 Inside The World's Most Extraordinary Adventure Trips
The creative team at Based On A True Story plan opulent fantasy-filled trips for the world's wealthiest people, costing millions of dollars

...
This year, Full-Time Travel is exploring what it means to travel adventurously, and how trips that involve an element of the unexpected or unpredictable can create some of our most magical travel memories and meaningful moments.
When I first heard about the travel company Based On A True Story I was spellbound. Aimed at serving the world's most affluent and discerning travelers, it specializes in trips that go above and beyond a typical luxury experience, creating quests and expeditions that involve once-in-a-lifetime encounters, surprise twists and sometimes the construction of entire fantasy worlds complete with casts of characters. Those who travel with Based On A True Story essentially become the star in their own hero's journey.
Founder Niel Fox describes himself as an "explorer, adventurer and traveler" who was seeking "the wildernesses of the world" from the time he was a teenager. His love for the lesser-reached corners of the globe took him to Antarctica by bike, kayak and sailboat – an epic trip that also happened to involve a fortuitous meeting with some Russian oligarchs, for whom he helped plan an adventure whilst in Venezuela. It was while cycling down the South American continent, the idea for Based On A True Story formed. With the help of those original clients, Niel launched the business and assembled a team of creatives to dream up the most magical fantasy-filled travel adventures imaginable. We caught up with Niel to find out more about how these trips come together.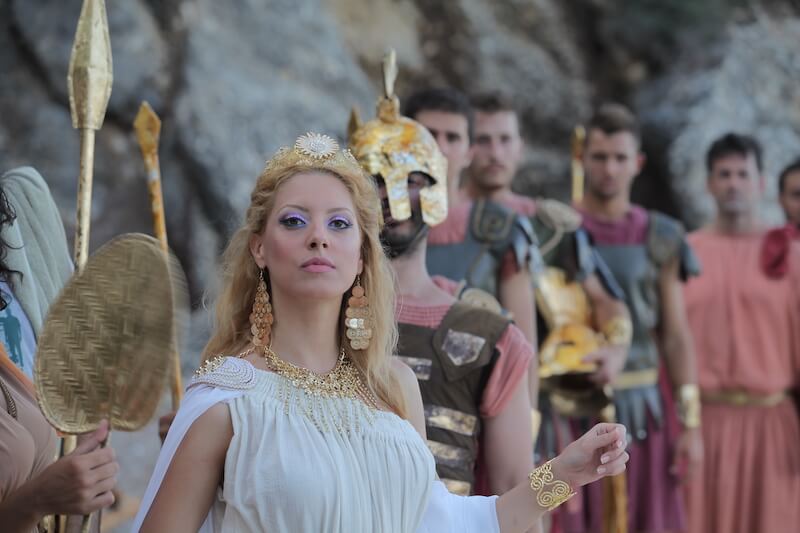 Esme Benjamin: It seems like the sky's the limit for the kind of adventures you can bring to life with Based On A True Story. How do you begin crafting these highly personalized experiences?
Niel Fox: We try to unlock the potential in the individual to do amazing things in their lives. We do all sorts: we create extraordinary adventures and events, we also create a lot of wonderful odysseys for families and kids – for example, stepping into amazing mythological worlds that can include a 1000 extras in costume. We even kidnap people. These experiences can have Hollywood-like production values. Equally, we manage and produce extreme expeditions, but in all cases we want the client to feel as if they're pioneering their own adventure, not for them to follow an itinerary. We often get briefs where the client doesn't even know where they want to go. They're usually coming to us for special recommendations, not stipulating a list of things concierge-style for us to stitch together and serve up for them. Everything we're doing is unique.
EB: These are very discerning individuals though. Do they never come to you with ideas or a theme they'd like?
NF: It really does vary from client to client, request to request. We're a go-to travel company for people with high expectations, from Middle Eastern royalty to American and European entrepreneurs. Quite a number of clients want that full surprise element. Many don't want to interfere at all - they trust us and will invest as necessary in our recommendations.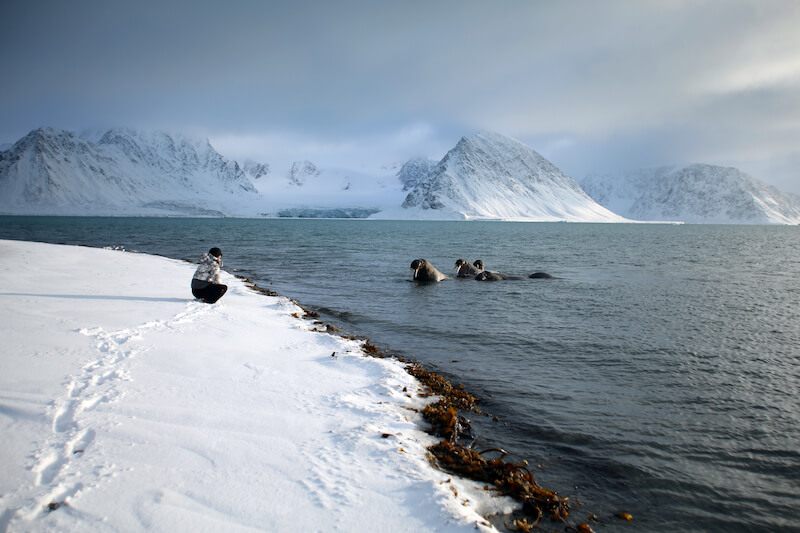 EB: How much money are we talking about for a typical Based On A True Story experience?
NF: Our projects typically start at about $500,000 and have gone beyond $20 million. But in broad terms, a million dollars will enable us to deliver a highly creative, two-week Based On A True Story experience. If the brief requires no real creative integrity and they are simply looking for a good price, we are probably not the right company. Most of our VVIP clients are traveling with staff, from security to nannies – sometimes up to 50 people. It can be a huge logistical challenge.
EB: That's a hefty price tag. What kind of super duper service do the travelers get for that?
NF: We work absolutely everywhere, I think we've been in 130 countries now and we always have a "facilitator" on the ground to manage their entire experience. That person is normally a Nat Geo-level photographer who photographs everything to a very high standard. We later make a beautiful leather-bound book based on a true story – their story – and that book alone costs more than $15,000 to produce. We are also fully transparent on all our costings, so the client has full control of their investment. We take a deposit up front and then it's a bit like building a cake. The base layer is similar to what any travel company will do, providing the hotels, logistics, private jets and yachts – the bedrock of the project. Above that we add the experiential activities. Then there is another layer which forms the more extraordinary experiences, unique to them. And then on the very top, if it's the right sort of request, we add a magical layer, which is the highly creative stuff.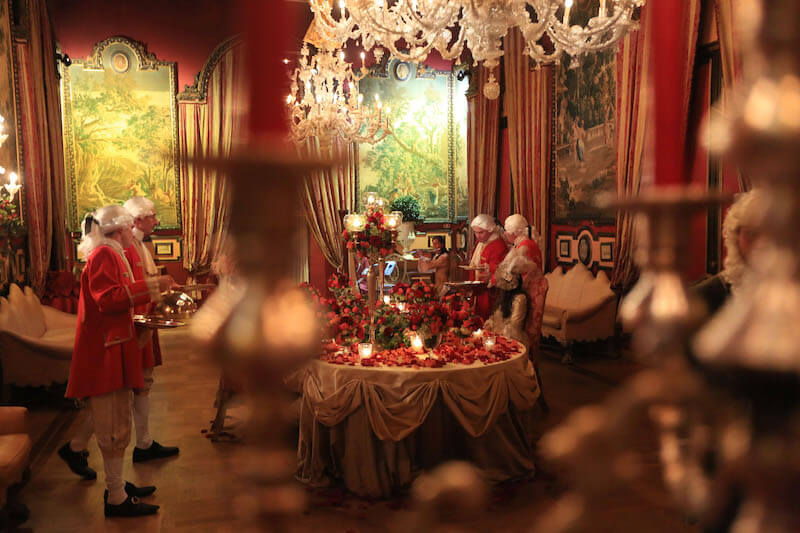 EB: What's an example of the highly creative stuff?
NF: Our honeymoon couples go away for a month or more on a big round-the-world journey which can include many locations. We design a "marque" for every single journey we create. That marque will present itself in lots of ways as wonderful surprises; from embroidered towels in their hotel, to engraved gold cufflinks for him, for example. On one honeymoon we created a marque where the couple's initials formed keys, and those keys opened up doorways into other worlds along the way. In Rome, on Valentines Day, where keys are traditionally given as tokens of love, the couple opened a door and stepped back 200 years to Renaissance Italy. There they uncovered another key, which led to Hemingway's in Key West, where they had to track down Ernest himself in the midst of a huge fiesta at his private residence. Each encounter revealed another key and a wonderful gift, which all took their place in a hand-crafted jewelry box with eight compartments – one for each location or chapter. Depending on the client, it can be quite a fantasy of fun.
EB: There's a lot of immersive theater involved. These are intricate productions! Tell us more about your creative team and how they develop ideas.
NF: We are a pretty tight team with a few creatives and several project managers. We start by taking a very thorough brief from the client, then we brainstorm things out. Then we just let our ideas evolve, like you would do in an ad agency. A lot of my ideas come when I get into the mountains in New Zealand, where I spend most of my time. Sometimes we'll present two or three ideas to the client, and usually we'll have a firm recommendation. I sometimes say, "I've got a wonderful idea and I'd rather not tell you what it is. But it is just perfect for your needs and I know you'll love it." That's very often the way it goes, we don't lay all our cards on the table.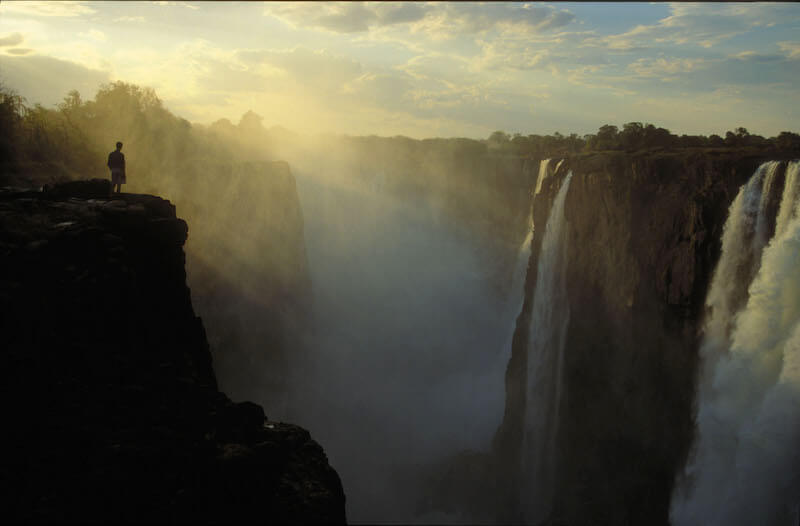 EB: It seems like there are so many layers of luxury. It's not just yachts and Bugattis, it's also the luxury of privacy in a world burdened by over-tourism and the luxury of the unexpected in a culture where we can Google everything.
NF: We want to take our clients back to what it was like before tourists and tourist infrastructures were developed. In a culture where people go take a selfie – snap and done – you've sometimes got to help the client slow down a little bit to appreciate everything. For example, Victoria Falls in Zambia is really impressive, it takes a long time to get there, but most people just take a couple of photographs and head to their next stop. When we first took clients there I wondered what we could do to keep them there? We set up an opulent Victorian antique table with candelabras, silverware, the finest china and an immaculately dressed butler. And they were just blown away and the magnificence of the Falls was all theirs. We also thought it would be wonderful for them to spend the night there, so we set up an antique toilet by the brink of the falls, and a little bit beyond, behind some bushes, they later discovered a beautiful four-poster bed complete with dressing gowns, hot water bottles and Egyptian silk sheets. We love to surprise on multiple levels.
EB: There's also a philanthropic aspect to the business, isn't there?
NF: I like to call it "living philanthropy," where it's stitched into the fabric of our strategy. Conservation, environmental awareness, and philanthropy are part of everything we do, it's in our DNA and at the forefront of our hearts and minds. Travel is increasingly integral to the protection of environments and the steps we take over the next decade are crucial. We believe that those with the power to give back, should, and fortunately our clients are in the position to make a difference where it matters. Some clients include philanthropy as a large part of the brief. For others, it's about subtly making them aware of situations that need help. We're currently working with some of the most influential leaders in conservation. We see the next 10-year window as a time of education and action, using our narrative drive to tell the true stories that are needed to divert the course of history.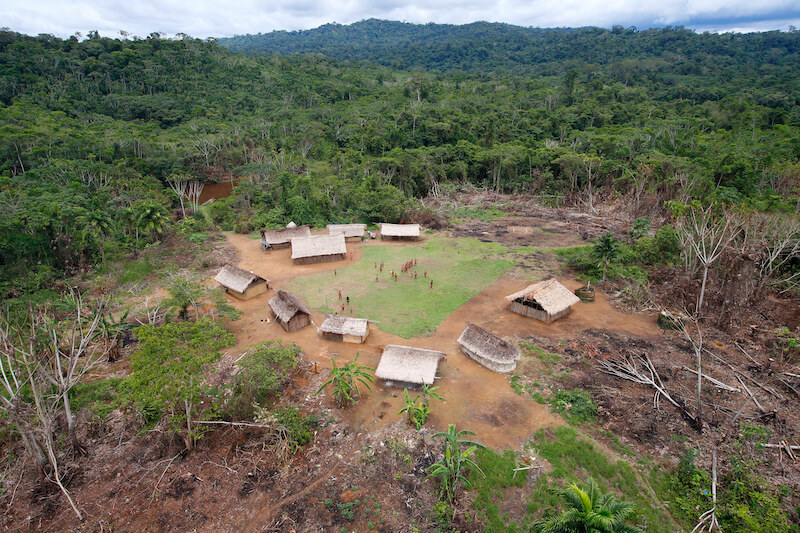 EB: You said that Based On A True Story trips are incredibly complex in terms of logistics. How do you facilitate some of the more complex experiences and encounters travelers have?
NF: It's mostly done on reconnaissance. For example, we took a royal family to have an encounter with an indigenous group in West Papua. They'd only been discovered a year and a half earlier by an exploratory team of anthropologists. We very carefully developed relationships on our reconnaissance, then built a complex plan to take a royal family there in comfort. We encountered them after several modes of transport, on an extremely remote riverbank. We actually spent a night with them, it was just incredible, and probably the most amazing thing I've done in the business. And the journey was not just about that indigenous encounter, we also dived with manta rays and whale sharks, explored far flung islands with a fabulous phinisi sailboat, and took them to encounter the Dani people in the highlands of the valley. We had a huge celebratory feast with them, which is vitally important for the Dani culture. In this case we helped renovate a village to accommodate our clients, creating a sustainable experience to create future revenue from tourism, which they desperately needed with the demands of modern living.
EB: I know adventuring and expeditions are your personal passions. What's a trip along those lines that you thought was particularly cool?
NF: We have a client who is very adventurous. She flies helicopters and planes, practices martial arts – loves real adventure and gaining the necessary experience to do these pursuits safely. We've taken her on climbing expeditions accompanied by the real legends of extreme climbing, to the high latitudes with world-renowned explorers, and we always ensure there is the right level of comfort, regardless of the location. Her experiences also led to a chance to do a first ever descent into an active fiery volcano on an island in Vanuatu – a multi-day descent, which required intense preparation with a highly-experienced team. We also juxtaposed the extremity of the expedition with some lovely encounters with indigenous people, incredible diving and beautiful beach living. Everything was done away from any kind of tourist infrastructure. It was wholly her own adventure, and that's what makes what we do at Based On A True Story so much fun.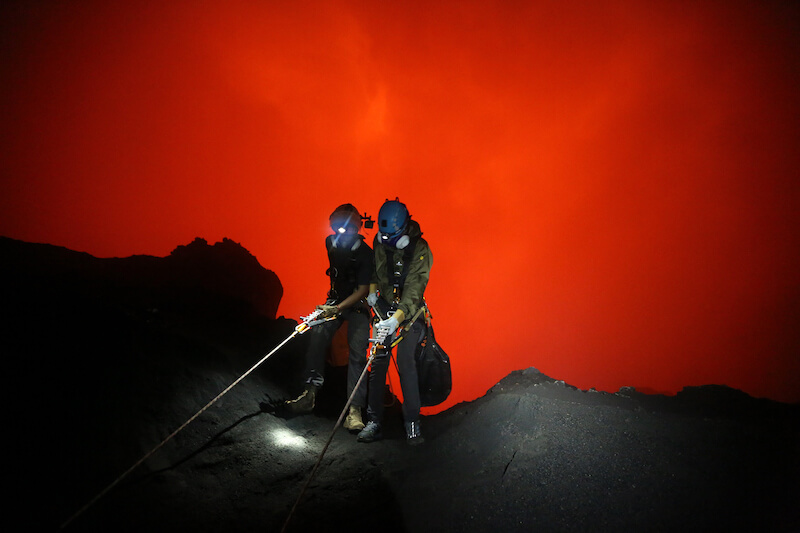 Visit Basedonatruestory.co.uk