7 American Towns That Feel European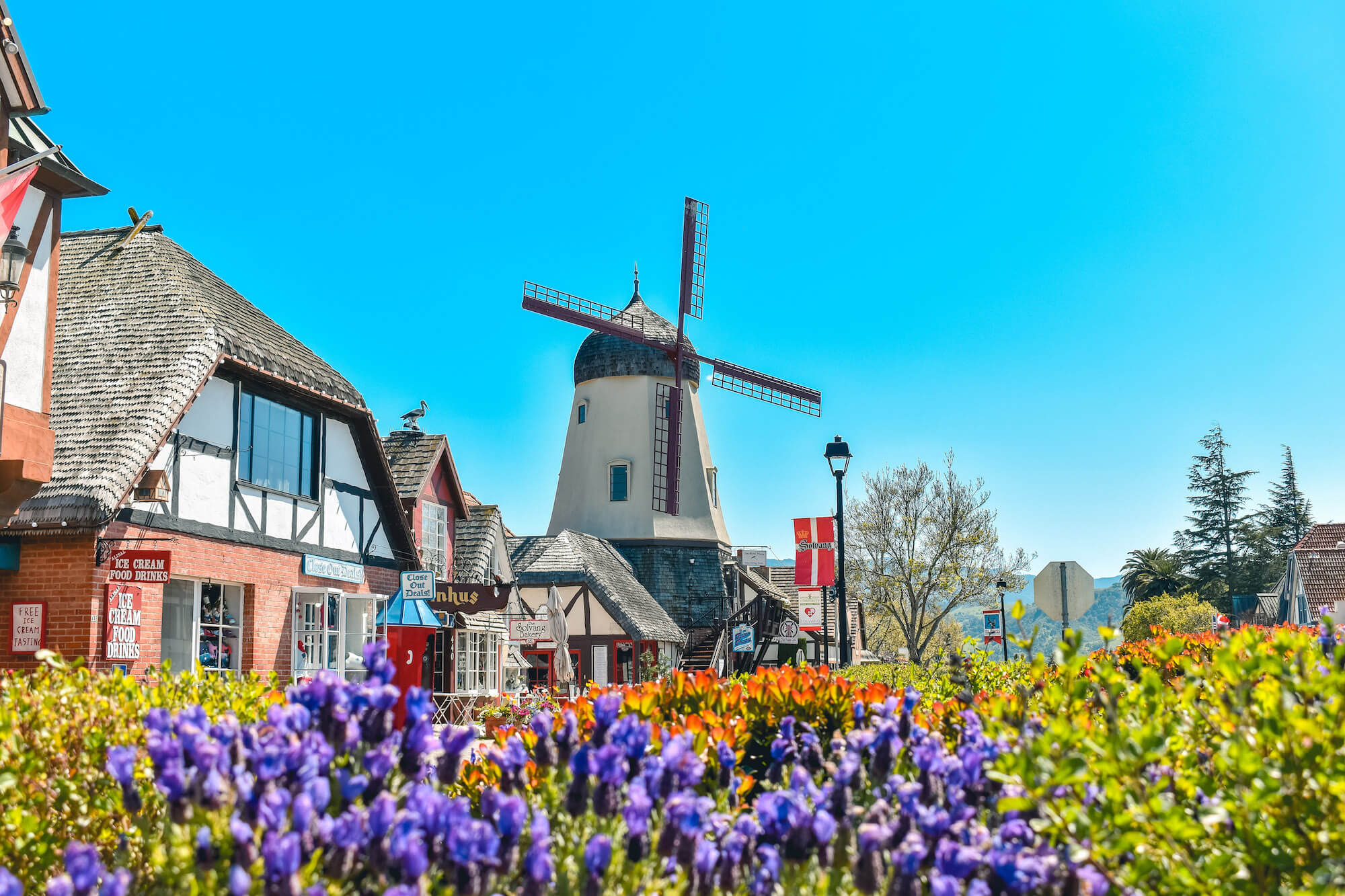 7 American Towns That Feel European
A smattering of towns across the country offer the atmosphere and aesthetic of your favorite Euro destinations, right here in the USA. Some were founded by homesick immigrants hoping to recreate a little of what they loved about their own countries, while others were built with the express purpose of attracting tourists. Either way, a visit to one of these villages might just fill the Europe-shaped hole in your heart this year.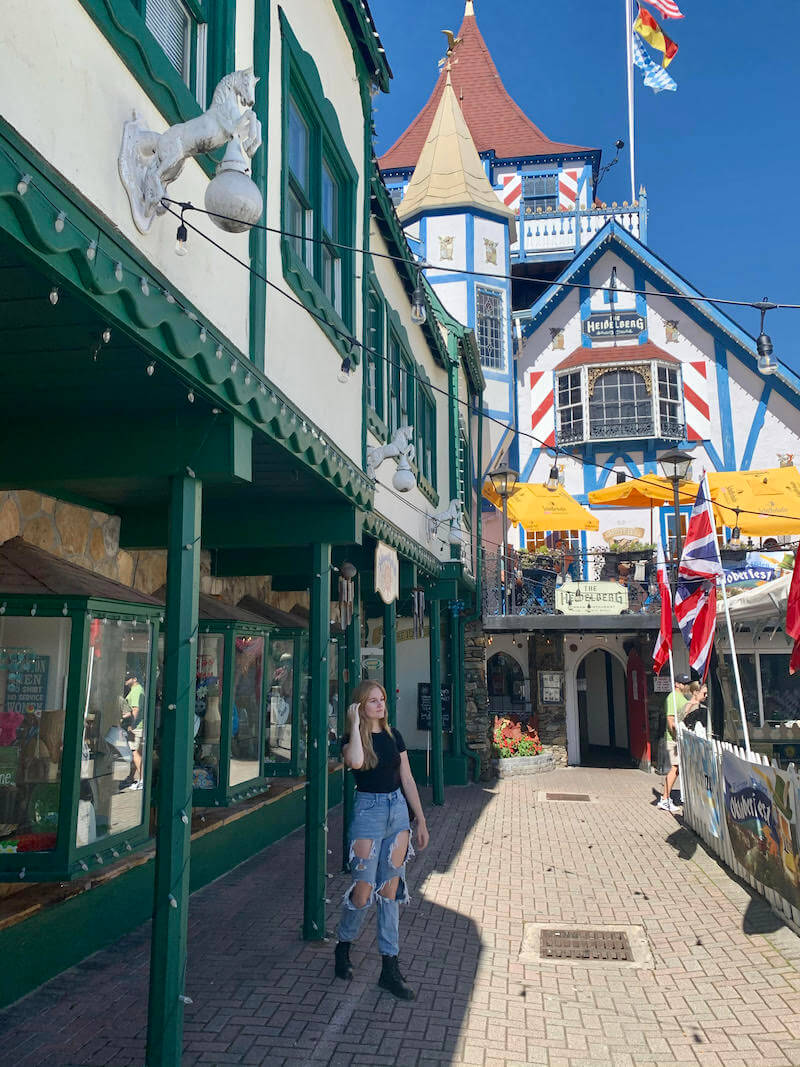 If you miss Germany, try Helen (Georgia)
In 1968, local leaders of Helen, Georgia decided to save their flailing logging town by transforming it into a Bavarian-style alpine village. Their plan to entice tourists with gingerbread trim, old world towers, and ornate shuttered windows panned out – despite a teeny population of less than 1000 people, Helen is now the state's third most visited destination. There's plenty to do in Helen besides drinking beer and eating schnitzel in Bavarian pubs; the town is situated in the beautiful Blue Ridge Mountains, making it a perfect launchpad for hiking, river rafting, tubing, and even hot air ballooning.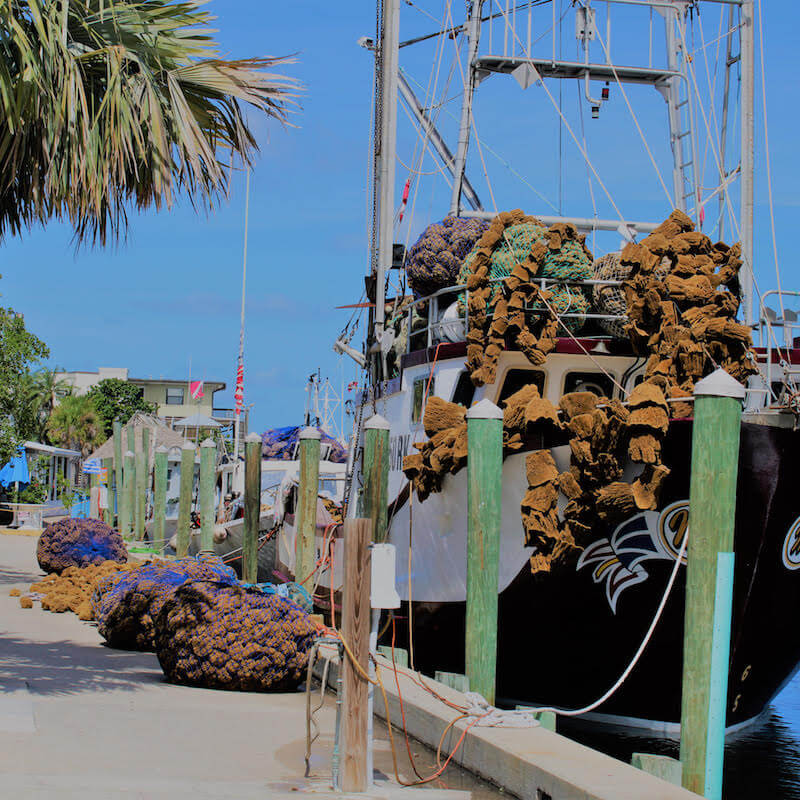 If you miss Greece, try Tarpon Springs (Florida)
Arriving in Tarpon Springs, Florida feels like you've been transported to the Mediterranean. The coastal town has the largest population of Greeks in the country, and its cobblestone streets are lined with psistarias and tavernas cooking up mouthwatering traditional dishes. After you've gorged on your fill of souvlaki, moussaka, and sticky, sweet baklava, head down to the Anclote River docks. This is where ships unload their bounty of natural sponge from the Gulf of Mexico – once Florida's biggest export and the primary industry in Tarpon Springs.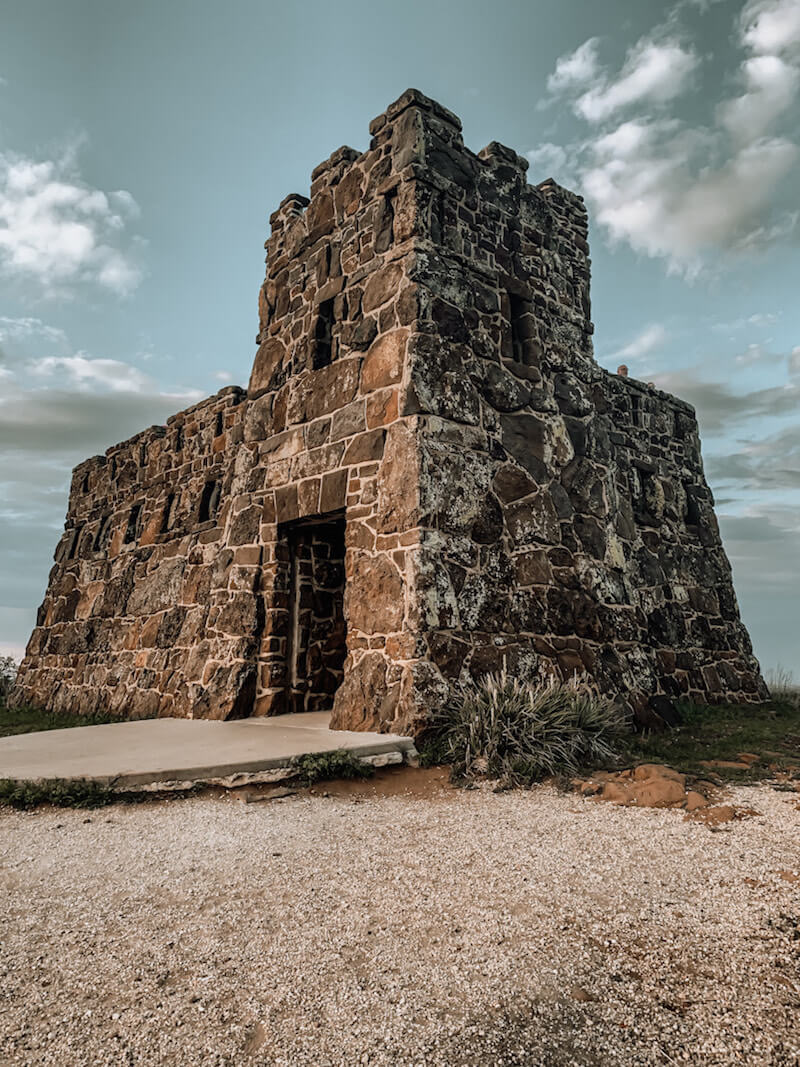 If you miss Sweden, try Lindsborg (Kansas)
The town of Lindsborg in Kansas was settled by a community of Swedes in 1869. As well as religion, education, and farming (Lindsborg is situated amid the Kansas wheat belt), the arts were a pillar of the settler's new society – a legacy now evident in Lindsborg's Wild Dala Herd (traditional carved dala horses, painted by local artists and dotted around the town), its thriving local galleries and an annual performance-filled midsummer's festival. About 2.4 miles northwest of Lindsborg you'll find the cultural-mishmash landmark of Coronado Heights, a stone building inspired by Sterling Castle in Scotland, but named after the Spanish conquistador Francisco Vasquez de Coronado. It's a scenic spot for a picnic and one of the 8 Wonders of Kansas Geography.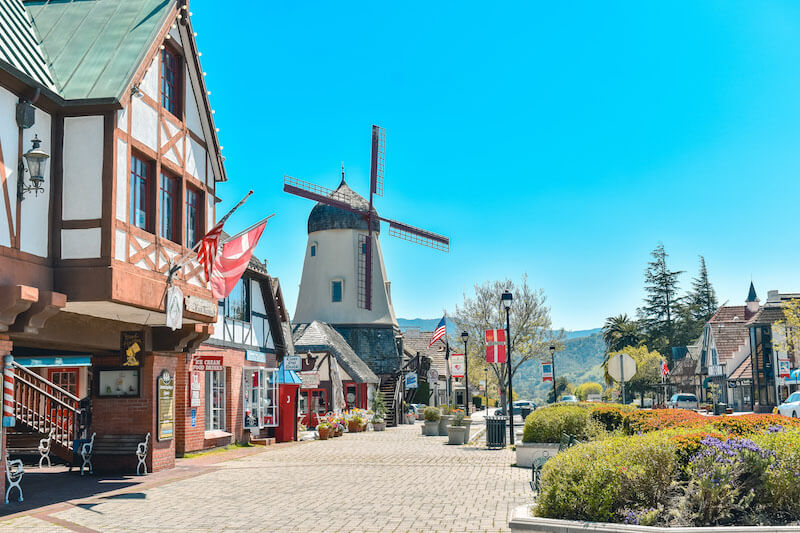 If you miss Denmark, try Solvang (California)
In 1911, three Danish immigrants teamed up and purchased 10,000 acres in California's Santa Ynex Valley. They used it to build Solvang, or "sunny field," a Danish village, complete with architecture and cultural traditions inspired by their homeland. Although only a small fraction of Solvang's current population has Danish heritage, the town's origins are still evident everywhere you look, from the replica of Copenhagen's Little Mermaid statue to the bakeries selling aebleskiver (little balls made from pancake batter, dipped in raspberry jam). Another plus: Solvang is close to Santa Barbara County's wine country.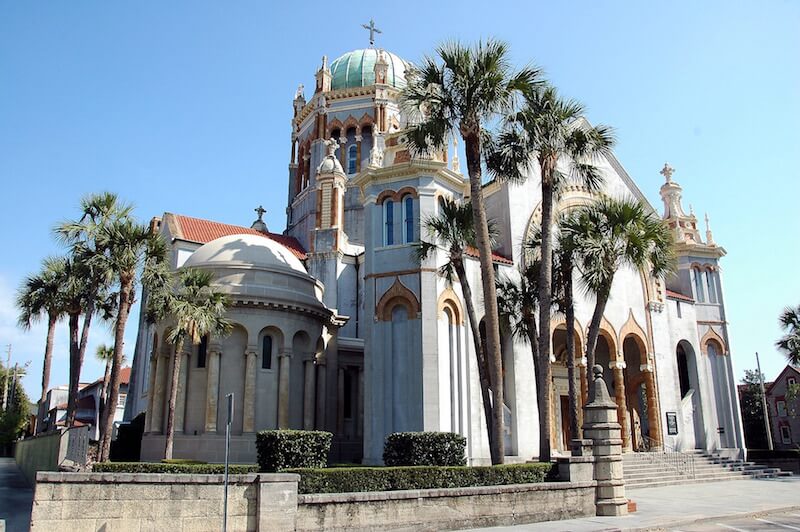 If you miss Spain, try St. Augustine (Florida)
The Floridian town of St. Augustine lays claim to the title: America's oldest continuously settled city. In 1513, the explorer Juan Ponce de León seized the territory on behalf of Spain, establishing St. Augustine as a primary northern outpost of the colonial empire. As a result, the entire place is dotted with historical Spanish architecture, including the Castillo de San Marcos fort, cathedral, and a restored 18th-century Spanish Quarter – a dream for hispanophiles. But St. Augustine has tons of modern appeal too, from live music at the St. Augustine Amphitheater to fancy "coffee labs" and artisanal cocktail bars.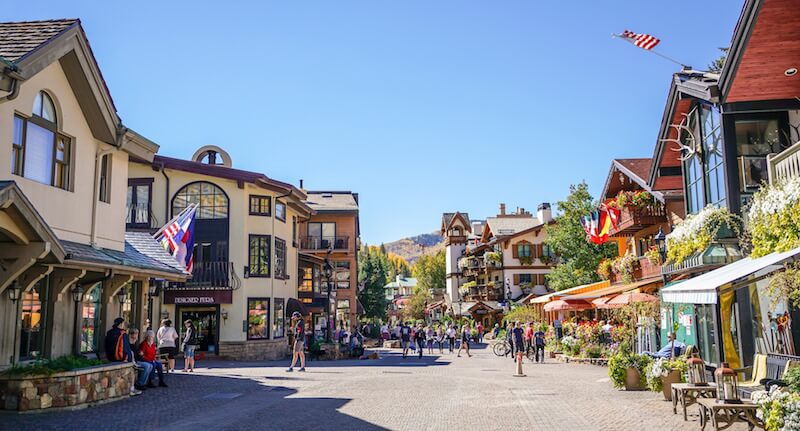 If you miss the Swiss Alps, try Vail (Colorado)
Thanks to its Alps-like terrain, Colorado was a training ground for soldiers practicing survival techniques during WWII. One of the men based there, Pete Siebert, later returned to shape Vail, a ski village modeled after the resort town of Zermatt, Switzerland. Pedestrianized streets wind past boutiques and restaurants housed inside decorative Swiss-style buildings – all with an alpine backdrop of snow-blanketed mountains. Siebert was also inspired by the resorts of St. Anton and Kitzbühel in Austria and Méribel, France, so you'll be spoiled for choice when it comes to European-style après ski options.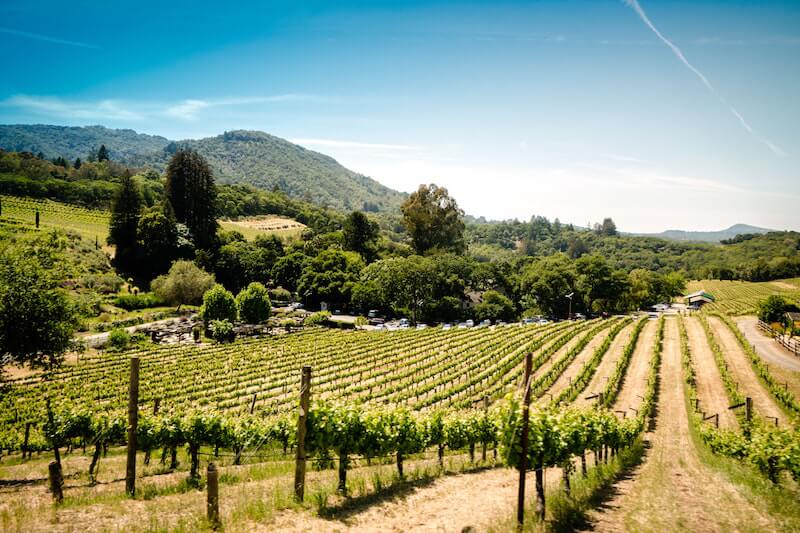 If you miss Provence, France, try Sonoma County (California)
Though Sonoma has no historical ties to France, those familiar with the Provence wine region can't help but draw parallels between the two. Like Provence, Sonoma's rolling hills are filled with vineyards, orchards, vegetable farms and lavender gardens. Windy pathways are edged with herbs and giant oak trees, and you don't have to cycle far to find restaurants serving coq au vin, garlicky escargots, and delicate pastries. Come golden hour, when the light is just right, it's easy to imagine you're in the French countryside.