Gamechangers: Boutique Hotels & Motels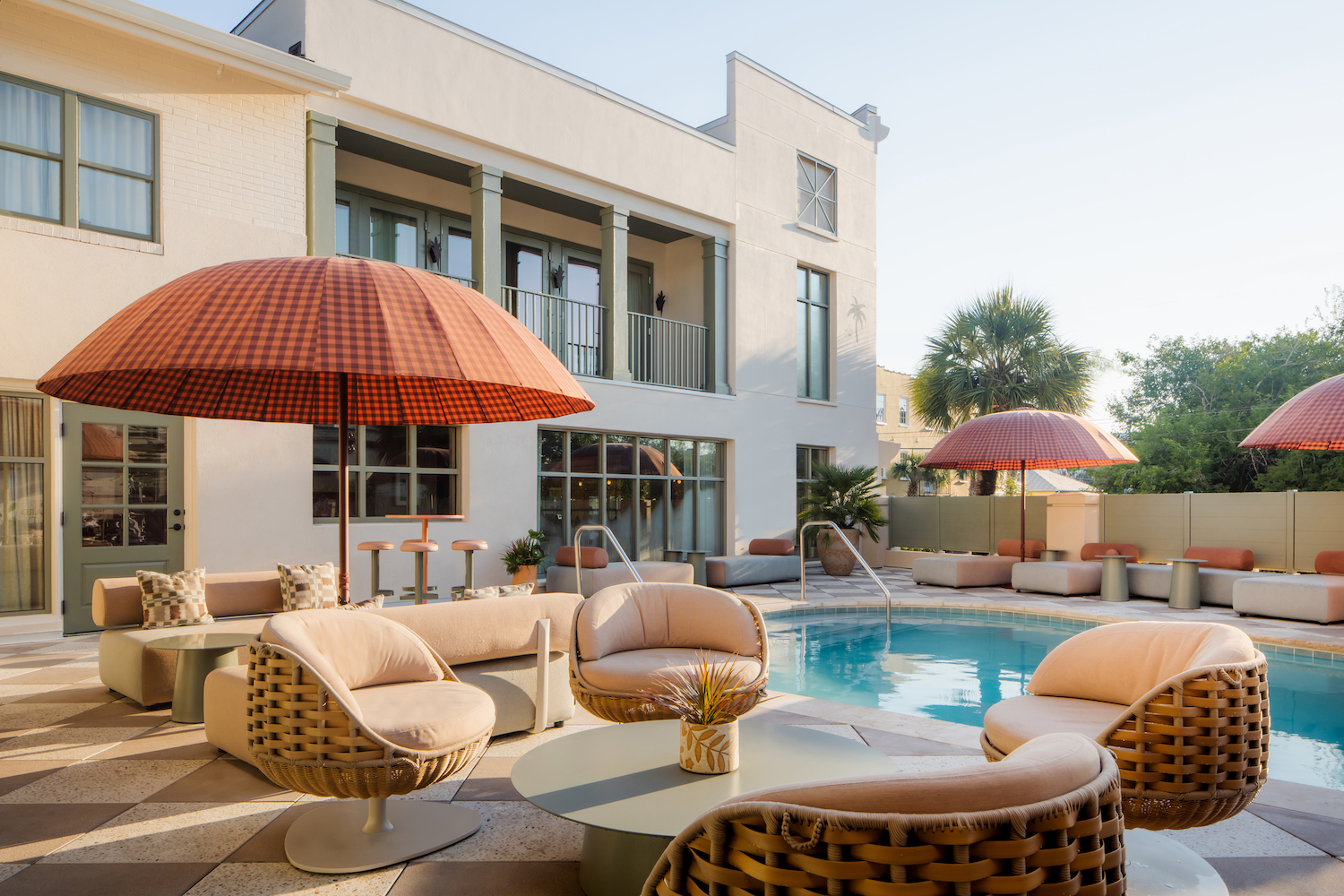 Gamechangers: Boutique Hotels & Motels
Small in scale but big on design, boutique hotels offer guests personal touches and unique details that are often absent at larger resorts. This year's selection of winners impressed us with their hidden-gem appeal, ambitious sense of purpose, unusual concepts, or striking design – sometimes all of the above. Book your stay for a truly local experience in Instagrammable surroundings.
El Fenn
Marrakesh, Morocco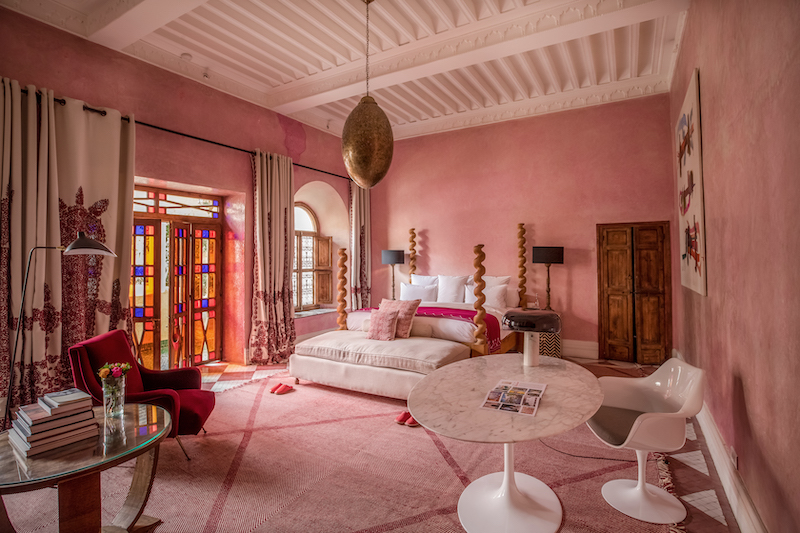 Marrakesh is full of beautiful riads, but few can compare to El Fenn. Access to this discreet hideaway is via a passageway so nondescript you could easily miss it, but inside it's a design lover's dream, with vibrant color and distinctive decor at every turn. Three pools, including a lap pool in the courtyard, offer plenty of respite from the city heat, and the space is full of shady nooks to relax with a hibiscus-ginger margarita. At sunset, head to the rooftop bar for live DJs by candlelight, then stroll five minutes to Jemaa el-Fnaa, the city's main market square, to shop and soak up the atmosphere.
Eaton Hotel
Washington D.C., USA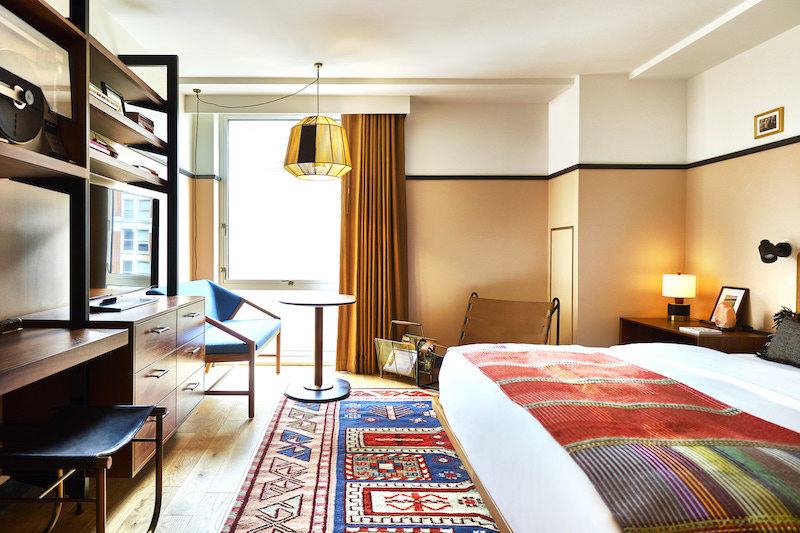 Founded in 2014 by Katherine Lo, daughter of Hong Kong real estate and hospitality giant Lo Ka Shui, Eaton was a response to the question, what would a modern hotel-meets-lifestyle brand look like? The answer is a place that's part hip hotel, part wellness studio, and part co-working space, with purposeful programming driven by a community of local artists and activists. When travelers book a stay at Eaton, they are embedded into D.C.'s scene of artistic movers and shakers and social change-makers, giving them access to a slice of local culture they might never have experienced otherwise.
The Ryder Hotel
Charleston, South Carolina, USA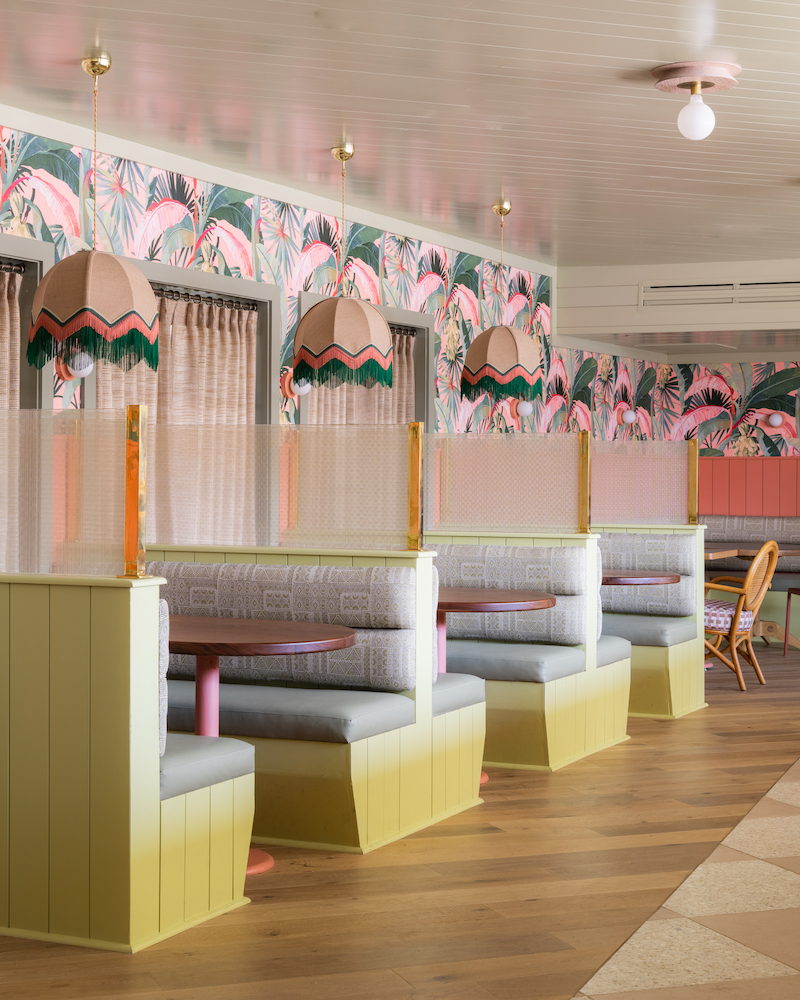 In our humble opinion, The Ryder is Charleston's hippest lodging. Easy-breezy decor (think: blonde wood and wallpaper emblazoned with tropical foliage), impressive fitness offerings including in-room yoga mats and Peloton bike rentals, and a loungey pool area with oversized gingham sun umbrellas give the hotel a fresh, modern feel in an area known for history and tradition. Speaking of which, the location is another plus. Situated on Meeting Street, The Ryder is surrounded by downtown Charleston's best dining and drinking venues, although its own Little Palm cafe and cocktail bar is buzzy enough to keep you lingering until late.
The Siam
Bangkok, Thailand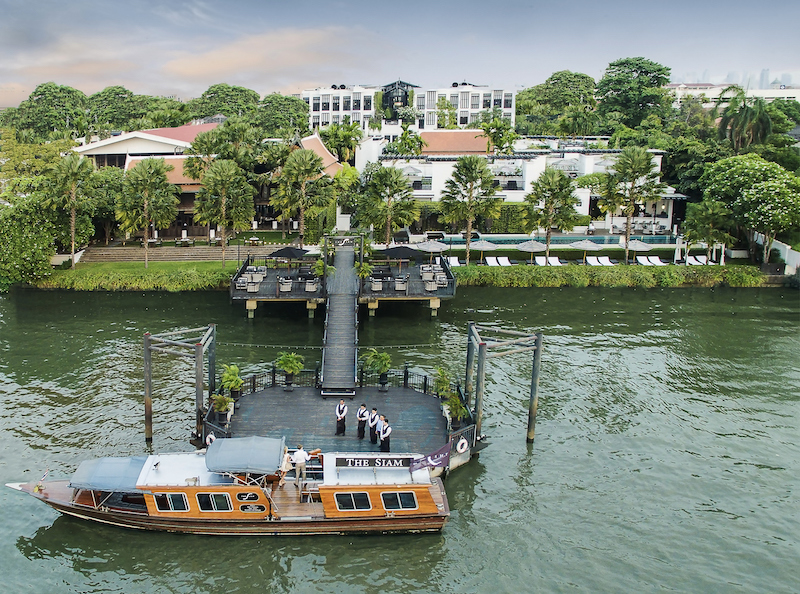 You need somewhere to downshift and unwind after an exhilarating day of sightseeing and tuk-tuk riding in Bangkok. The Siam is that place of refuge. With its light-drenched atrium courtyard, riverside pool, and plush, antique-filled rooms, the hotel provides a steady sense of calm that's rare in the city's historic district, where throngs of tourists gather at glittering temples. When you're ready for something more active, check out The Siam's signature experiences, including a romantic dinner cruise on the Chao Phraya River, Muay Thai training with an expert coach, or Sak Yant, a sacred tattoo administered in the hotel's specially consecrated studio.
Sir Savigny
Berlin, Germany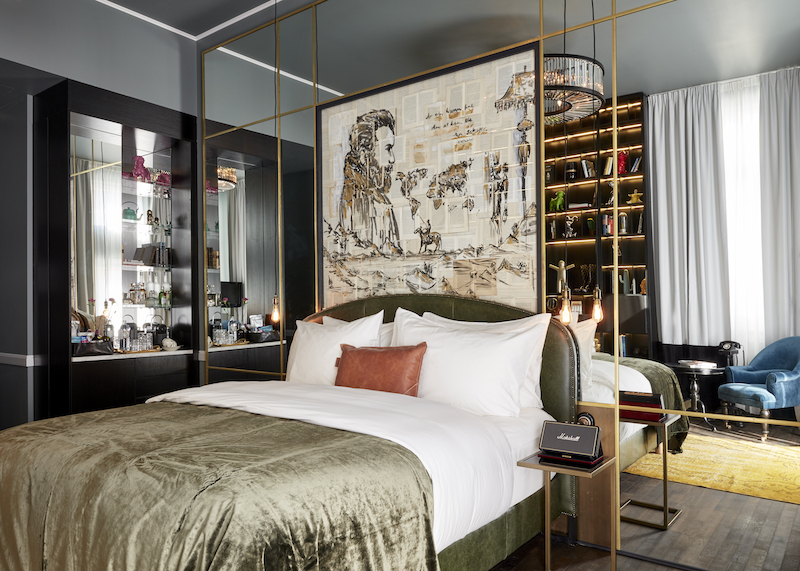 A picture-perfect library, communal chess set, curated artworks, and carefully placed coffee table books give Sir Savigny an unmistakable sophistication. It's an aesthetic perfectly suited to the hotel's location in Charlottenburg, Berlin's artsy literary quarter. After a day spent perusing local boutiques and galleries, fill your tummy with the city's best burger at Sir Savigny's restaurant, The Butcher, then retire to one of the hotel's sumptuously decorated rooms. Our favorite is Sir Suite, which boasts a giant freestanding bathtub.
* Featured image of The Ryder Hotel, by Joe Thomas