Eaton Workshop: The Hotel Aiming to Create a Better World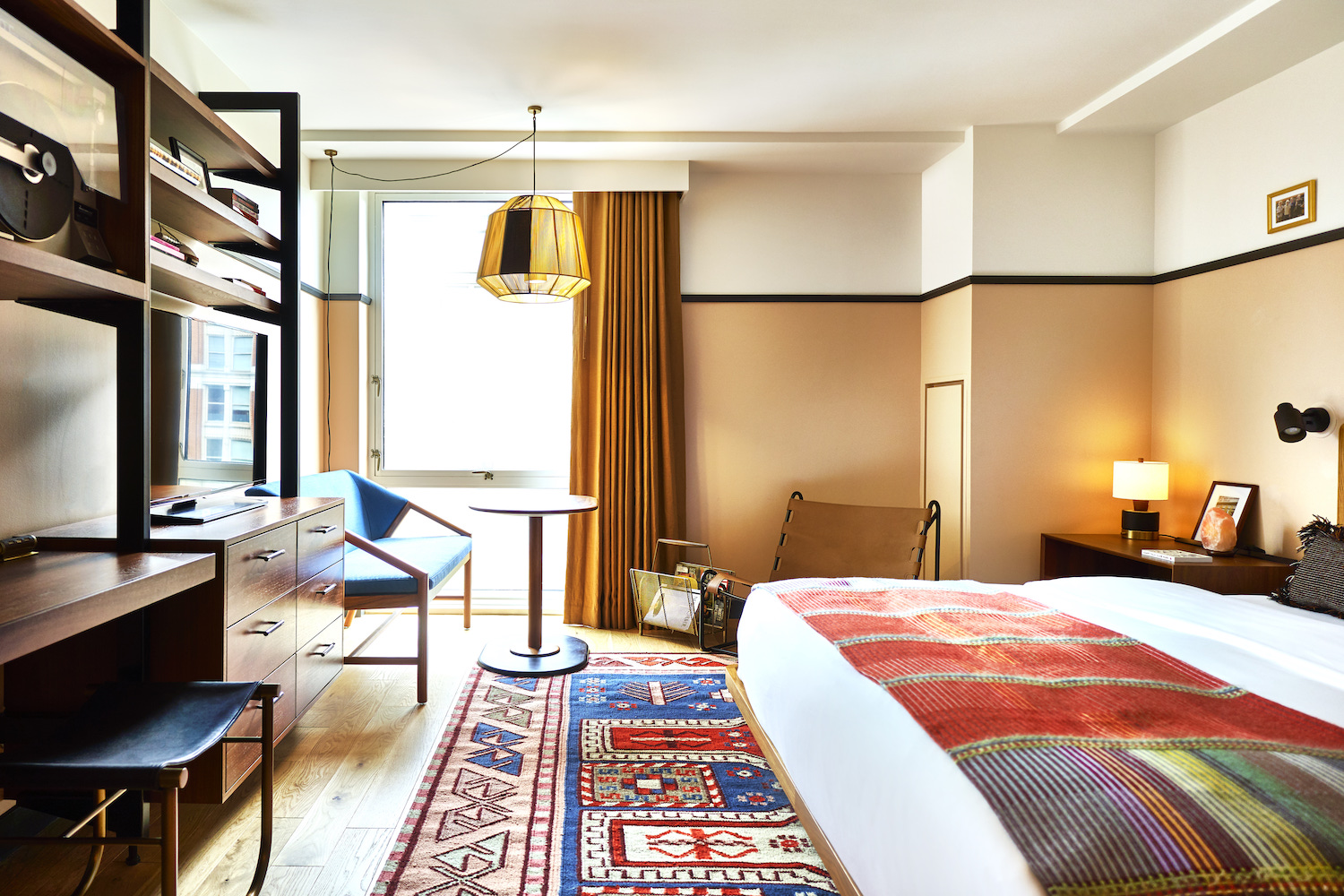 Eaton Workshop: The Hotel Aiming to Create a Better World
By Esme Benjamin
Staying at a lovely hotel can be one of life's greatest pleasures, but it's also highly predictable. You know, judging by how many stars a property has, what kind of service and amenities to expect. You can guess, based on the destination, what sort of activities and cuisines will be available during your stay. Generally speaking, there's not a huge amount of innovation happening.
Enter Eaton Workshop, a hotel with locations in Washington D.C. and Hong Kong, that's putting a zeitgeisty spin on the hospitality paradigm.
Founded in 2014 by Katherine Lo, daughter of Hong Kong real estate and hospitality giant Lo Ka Shui, Eaton Workshop was a response to the question, what would a modern hotel-meets-lifestyle brand look like? The answer is a kind of "liberal clubhouse," as the New York Times puts it. A place that's part hip hotel, part wellness studio, and part co-working space, with purposeful programming driven by a community of local artists and activists.
Eaton's ambitious mission to "uplift the human spirit as we collectively pursue a better world for people and planet" makes it much more than a spot for tourists to rest their heads after a day of exploring. The space is utilized as much by locals as it is by visitors – perhaps even more so. When travelers book a stay at Eaton, they are embedded into D.C.'s scene of artistic movers and shakers and social change-makers, giving them access to a slice of local culture they might never have experienced otherwise.
We caught up with artist Sheldon Scott, Eaton Workshop's Global Head of Purpose, to learn more about how the hotel group is reimagining hospitality as a force for positive impact, on its doorstep and beyond.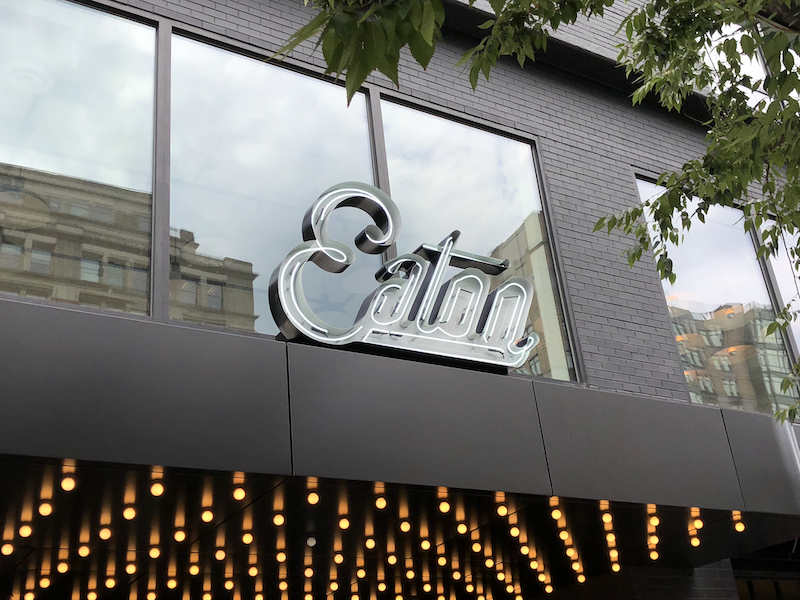 Esme Benjamin: When I first heard about Eaton I was intrigued because it does so many different things. For those who aren't familiar, can you explain how the company is rethinking the traditional hospitality model?
Sheldon Scott: When Katherine Lo founded this concept a few years ago, it was based on the idea of the hotel as a community center. It was a radical rethinking, a very progressive and impactful rethinking that attempted to build connective tissue between the hotel and the community in which it's set. From that intentionality, Eaton really came into its mission and vision as an impactful place that's focused on the intersection of hospitality and environmental and social good.
EB: The idea of "the third space," a place of belonging that isn't home or work, was an inspiration for Eaton Workshop's founder, Katherine Lo. How has that concept influenced the space and its offerings?
SS: I used to run restaurants and bars and we prided ourselves on catering to returning customers – our regulars. But in hotels that "Cheers'' sensibility just isn't there. It took a lot to build that sense of a third space, but now I see people who are in the Eaton lobby every day, and if they've got people visiting from out of town they'll bring them here. I think that's when you know you've created something very special, when people feel a kind of ownership of your space and a sense of belonging there.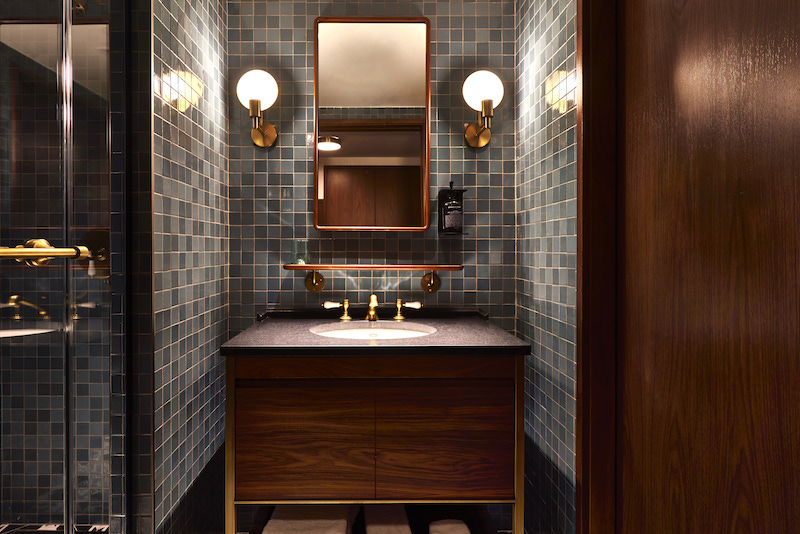 EB: You mentioned that part of Eaton Workshop's mission is to create environmental and social impact. What does that look like?
SS: Our environmental and social initiatives don't just live in the C suite, they don't just live in policy, on pieces of paper. Every single person who is a part of the Eaton ecosystem understands very clearly how their particular job is impacted by these initiatives. We actually developed a curriculum that can adapt and change rather than a fixed training, because we understand there's a constant need to learn and to adjust and to practice. Ultimately, what we're focused on is cultivating behaviors that create a hospitable place for all people and all things. We also support D.C.'s artist and activist communities by offering a physical space for them to gather and organize.
EB: I'm curious to know how the electric atmosphere created by the various local communities that use the space influences the experience of tourists?
SS: I think visitors love the fact that there's an opportunity for discovery around every corner. Just to be in a space where you get off the elevator and there's a vinyl listening and storytelling session happening in the library or there's art on the wall about indigenous narratives. As someone who's worked in hospitality for a long time, my philosophy has always been, there's no greater way to let people know that they're welcome in a space than to let them see themselves reflected in that space. I think Eaton has just done a very effective job of creating that reflection for lots of different types of people, whether they are locals or visitors.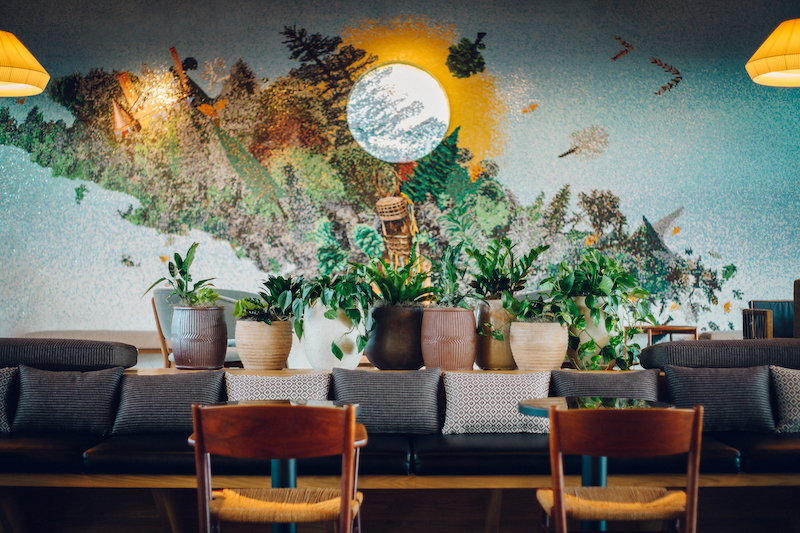 EB: I'd love to talk a little bit about your work. Global Head of Purpose is probably the coolest job title I've ever heard. Talk to us a bit about what a typical day looks like for you.
SS: I work with both our D.C. and Hong Kong properties, so my days can go from 10am until 10pm. A big part of my job is working with one of our impact partners to create a new training curriculum, which we then execute in the space over the course of a week, in multiple languages. In the evening I speak with our managing directors in Hong Kong, and I'll often meet with cultural partners and institutions, including the Smithsonian and the Kennedy Center, to lay out an idea for a big partnership or activation. At some point during the day I'll visit our Wellness Center to meditate, hop into the infrared sauna, or if I'm really lucky I can get a whole energy healing session. Wellness is a big part of our ethos and you've got to practice what you preach.
EB: You touched on some of the fascinating activations and events Eaton hosts. Tell us more about that.
SS: What really brings me the greatest joy is the activations. For example, we just wrapped up the D.C. Environmental Film Festival, which was 10 days of free programming with some of the most amazing documentaries related to environmental issues. Kat has described Eaton as a Trojan horse that contains an entire educational institution within it. You can learn so much about so many things within these walls, and then you can also have a cocktail and some really good food.
*This interview has been edited for length and clarity. Visit Eatonworkshop.com to learn more.
Featured image by Adrian Gaut.