The Benefits of Working With a Travel Advisor

The Benefits of Working With a Travel Advisor
Advisors go above and beyond for clients, especially during the pandemic...
At various points during the pandemic I've found myself thinking how nice it would be to have some help navigating travel. To be able to lean on somebody with knowledge of the latest tourism news and medical guidance. An individual who has the kind of industry relationships that can streamline a trip. Of course, those people exist; they're called travel advisors, and their popularity is soaring.
My interviewee this week is Jack Ezon, founder of the luxury travel advisory EMBARK Beyond, which launched in 2019. EMBARK's emphasis on the power of partnerships – both in the travel and luxury lifestyle industries – enables the company to plan highly customized trips for clients. During the era of COVID, that means going beyond selecting the perfect destination and activities, and factoring in everything from risk tolerance to childcare needs.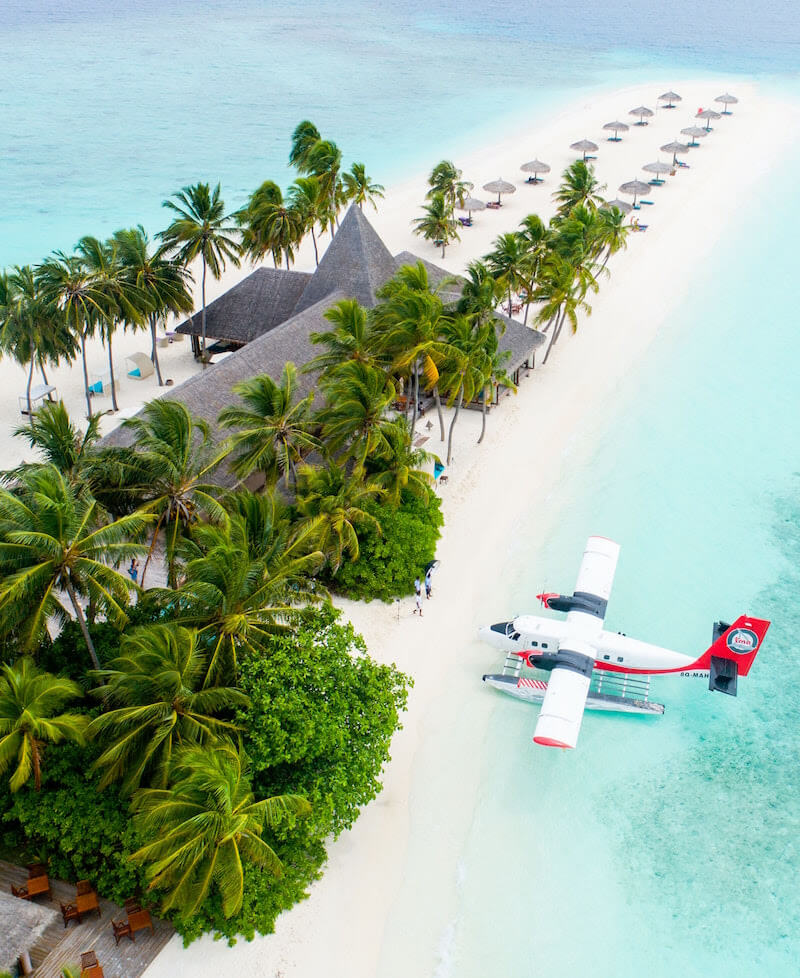 Esme Benjamin: Have you always used travel advisors yourself? What drew you to starting a travel advisory in the first place?
Jack Ezon: I grew up not having the means to travel in luxury. Best Western was like Shangri-La to me, but I used to like stalking travel agents, like the Liberty Travel down the block. It was amazing to grab some brochures and dream about where I would go one day. I'd look through a Leading Hotels of the World and make a long list of hotels I wanted to be able to afford to go visit.
EB: I'm sure you've been absolutely everywhere by now!
JE: Now, I don't know if I could handle a Best Western. I once had to slum it in one of those airport hotels and I slept with my clothes on. It's really important to remember where you came from, and to just see how spoiling yourself, after some time, makes it really hard to go back.
EB: When the pandemic hit were you scared for the health of the business, as well as for your own health?
JE: I was going down with the Titanic. I thought this was going to last two weeks, and was saying, "let's book somewhere now because the deals are amazing," until probably the beginning of April. Then we were canceling and canceling and busy trying to get refunds back. But our thought process the whole time was, ok, the world has been put on hold but let's not waste this crisis. It's an amazing time for us to develop and take ourselves to the next level as a new company. We repositioned everybody's role to really build that dream infrastructure that we always wanted, and I think today we're about 90 percent done. We never would have been done if we hadn't been in this crisis, we would have been focused on today's stuff, not tomorrow's stuff.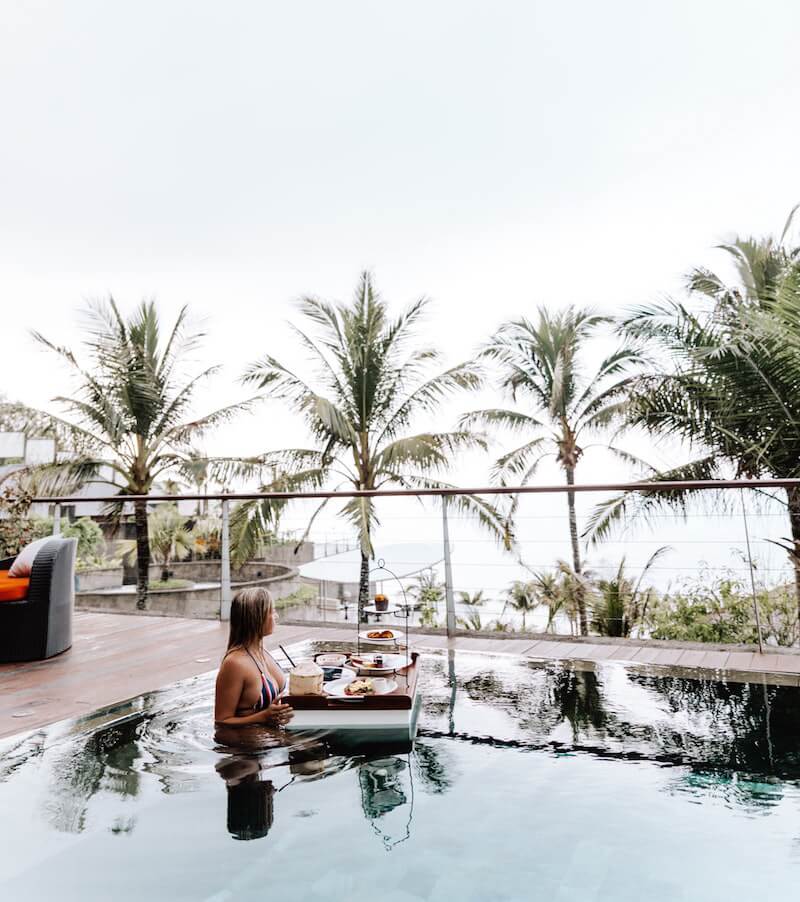 EB: You came up with some pretty smart workarounds in terms of travel and lifestyle, like the summer camp idea. Can you say a little about that?

JE: The summer camp idea was one of our first. People were in a panic about what they were going to do with their kids. They were home with nothing to do and nowhere to go. We came up with the idea to do a destination summer camp for two or three weeks at a time, send a counselor with them, and program a whole private summer camp. That morphed into a home school program called Embark World Academy. We partnered with the chairman of the principle education department at Harvard University, and he is one of the foremost experts in something called Reggio learning, which is very hands-on and experiential. For example, we have a papier-mâché and clay making course that's really an Italian lesson, where we pair you with a kid from Puglia who's learning English from you while you're learning Italian from them, with a teacher in the middle teaching papier-mâché and clay. We even have celebrity trainer David Kirsch, who wrote a book on child wellness, and he's doing one-on-one fitness and nutrition classes for students who don't have gym or sports this year. The idea is to let kids explore their passion through a global perspective. If you can't get to the world, we want to bring the world to you.

EB: Is it a subscription model?

JE: No, you buy a course. They're between $800-$5000 for an individual course taught one-on-one, and if you want to bring friends and create your own group you can, but it's customized to you by our educational advisor. And, by the way, we've also partnered with two homeschooling companies, so clients can hire their own in-home tutor or virtual teacher if they don't want their kids going back to school. We've done that already for a few people.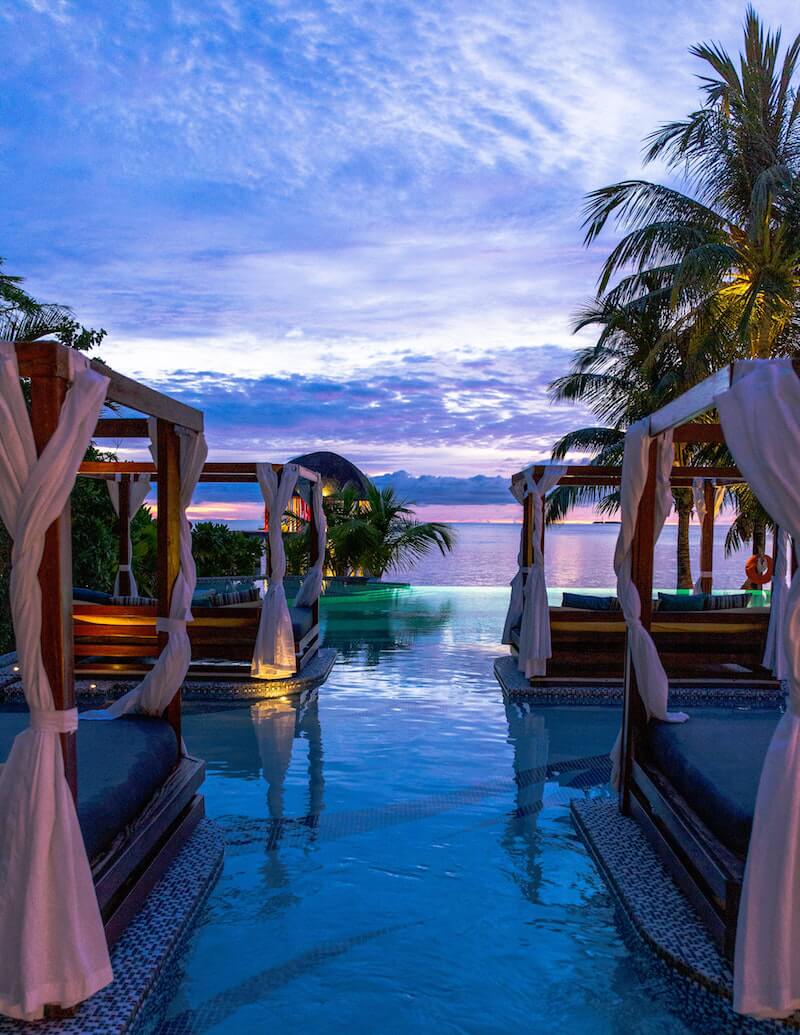 EB: So smart. What other lifestyle and travel offerings have you launched during this time?

JE: One that was really great was our minimoon concept for people who couldn't have their dream wedding or honeymoon this year. We offered three-night local minimoon opportunities, and if you booked one you got a night free at one of 50 luxury hotels around the world – Singita, One & Only Reethi Rah, Bulgari Bali – when you take that ultimate exotic honeymoon next year.

We also launched Embark Longer, with mini-leases at hotels, where you literally move in. If you stay two or more months we ship your bags for you and have them unpacked. It includes unlimited laundry and parking, breakfast, and your own personal concierge or butler the whole time. We listened to our clients and we heard what was most important to them. As spoiled as it sounds, people have had enough of their beautiful summer homes on the beach, where they've been since March, and don't want to go back to the city. And with no school or office to tie them down, there's been a great demand for alternate living accommodations for a few months, to have a different experience and make lemonade out of lemons.

EB: I wonder if maybe more people will be keen to hire a travel advisor during the pandemic, so they can get the support and guidance they need right now. There are so many unknowns when it comes to travel.

JE: It's incredible, the information and the risk we navigate. It takes so much time and effort, and you don't want to do it wrong, especially now. EMBARK doesn't cost more. Actually, we normally save our clients money, but there's a false assumption that it's more expensive to use a travel advisor. We have such great relationships that we're able to deliver value, advice, and the ability to help match the right experience to the right person and measure that against what's important to them, whether it's risk, cleanliness, or food. We have the expertise to put the whole package together.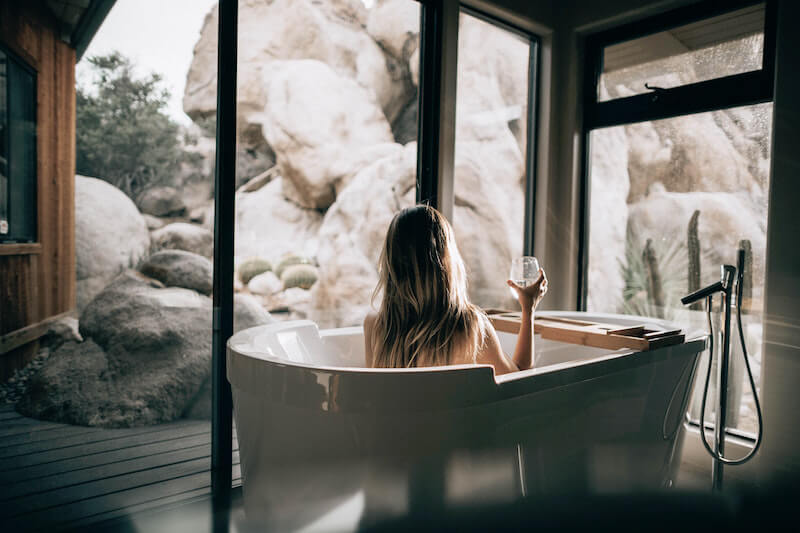 EB: I imagine those expertise give travelers peace of mind, which is what we're all missing right now. It's so hard to know which countries are even open to us and what the rules for entry are.

JE: We now have relationships with doctors to be able to get PCR tests back in 24 hours because some destinations require that and a normal doctor will take five or six days right now. We just had a client who needed to go to Europe for a business trip, and we had to tap into our relationships to get the mayor's office to write a permission letter to get them into the country. We have relationships that can literally open borders for people, and it's our privilege to get our clients whatever they need.

EB: It sounds like you're very attuned to what your clients want. What kinds of requests are you getting? What trends do you think we'll see in the next few months?

JE: We talk to clients constantly. We want to hear what they're going through and we try to find solutions for them. Coming up, I see a desire to make plans for winter and a desire to change their environment because we're in our home so much more than we would be. Our clients normally have robust social lives, agendas, galas, and parties that they attend – but not this year. They also want to come together with people they haven't seen, so finding comfortable ways to reunite is really important. Celebrating milestones they could not celebrate is a big one. What we're really seeing, as an overall trend, is a wish to bring people together in a semi-hermetically sealed environment that feels comfortable, to celebrate life, find meaning, and digest what's going on.

EB: One thing I'm hearing a lot from people is, "I just want something to look forward to," and for most of us that's travel. You could argue travel is a small, frivolous thing, but I believe it brings so much value to our lives.

JE: I agree with you. Travel can be frivolous, but for the most part it's not. It's rare to have an opportunity to stop your routine, and when you put yourself in another environment you're automatically going to think a little bit differently. And you hold yourself accountable for different stages in your life. It's almost like changing a chapter.

EB: I like to think of travel as a palate cleanser between life's courses. We'll be due a big trip when this pandemic is over!

JE: That's a good way of putting it. One of the philosophies we have is to build connections between the people you travel with, the places you go, and yourself. That's what we try to weave into every trip. It may be gorgeous and over the top, but it doesn't have to be frivolous. One thing we are seeing is an acceleration of a trend that was already playing out before COVID, and that's creating meaning. For many of our clients who are at the top of Maslow's hierarchy of needs, it's about self-actualization: what am I here for, what's my legacy, and what is it that's important to me? Travel is the greatest way for you to explore that. It's part of the journey of your life and it helps you assess what's important to you and what's not.
Visit EmbarkBeyond.com