Rugged Luxury: The Allure of Momentum River Expeditions' Upscale Rafting Trips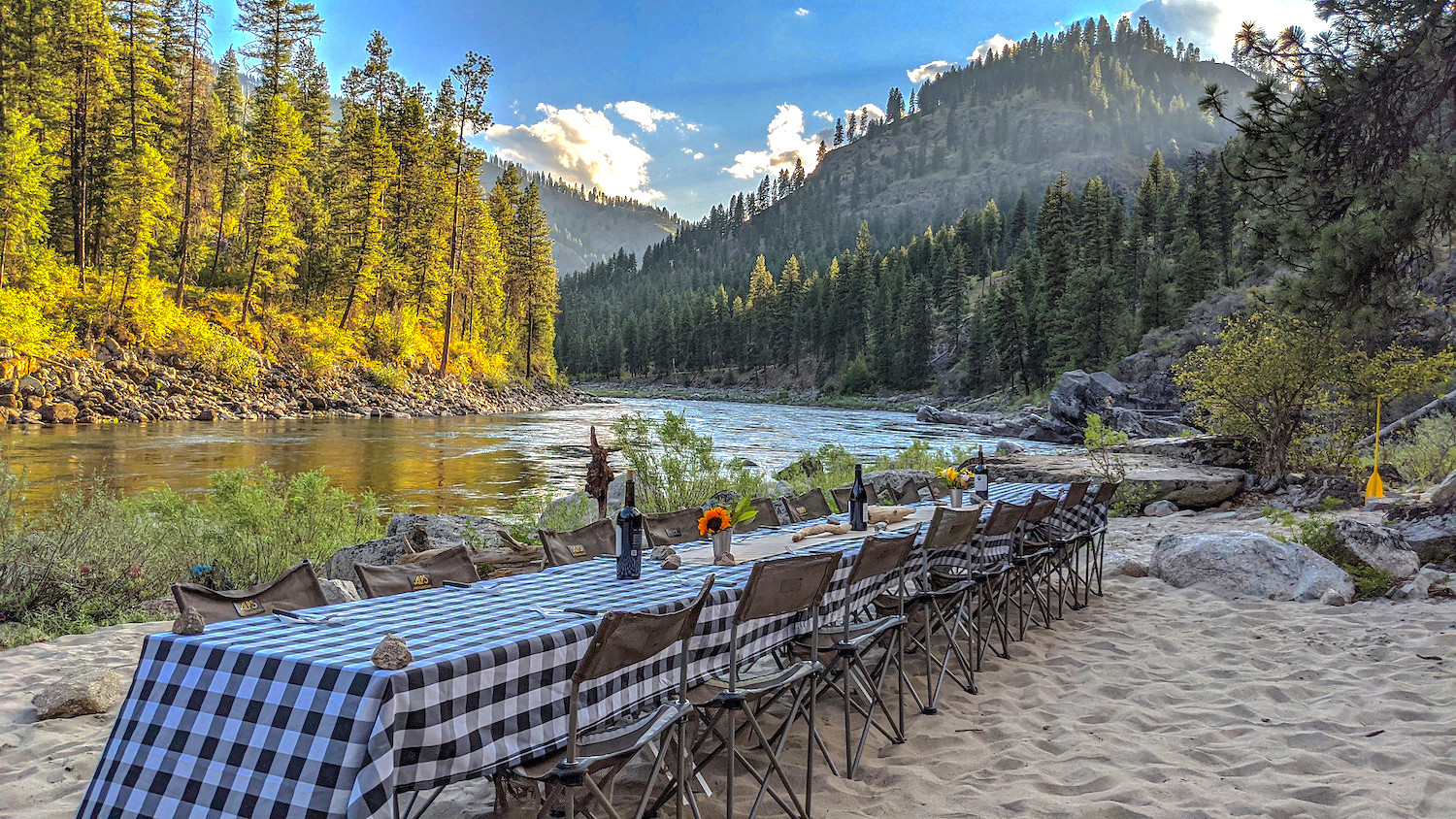 Rugged Luxury: The Allure of Momentum River Expeditions' Upscale Rafting Trips
By Esme Benjamin
As we approach the end of summer, I find myself feeling more and more envious of those escaping the city on wilderness adventures. I'm devouring posts from content creators like Renee Hahnal (aka @renneroaming), whose dreamy shots of sunrise in the mountains of Washington are almost enough to inspire me to try backcountry camping. I say almost because I've firmly reached a stage where my desire for a comfortable bed eclipses my drive for adventure. Don't get me wrong, I want to experience all the awe and thrills of the wilderness, but I want to do it without the instant noodles and baby wipe "showers." What I'm looking for is a trip that offers rugged luxury, which might seem like an oxymoronic criterion until you hear about Momentum River Expeditions.
Launched in 2003 by outdoor enthusiast Pete Wallstrom, Momentum River Expeditions offers rafting trips through some of America's most scenic and remote wilderness. But the thing that sets Momentum's trips apart from those of other rafting operators is the level of comfort the team brings to the experience. If you book one of the company's luxury overnight trips, staff will set up camp in time for your arrival, including safari-style tents with cot beds and a pop-up bar so you can enjoy a riverside cocktail hour before dinner is served. Even more impressive are the Gourmet Wilderness Rafting Trips – three- or four-day adventures with locally sourced farm-to-table food and wine pairings, served at a long, communal table under a sequined sky.
I chatted with Wallstrom to find out how he blends the rugged with the luxurious and makes whitewater rafting accessible to virtually everybody, from kids to 80-year-olds.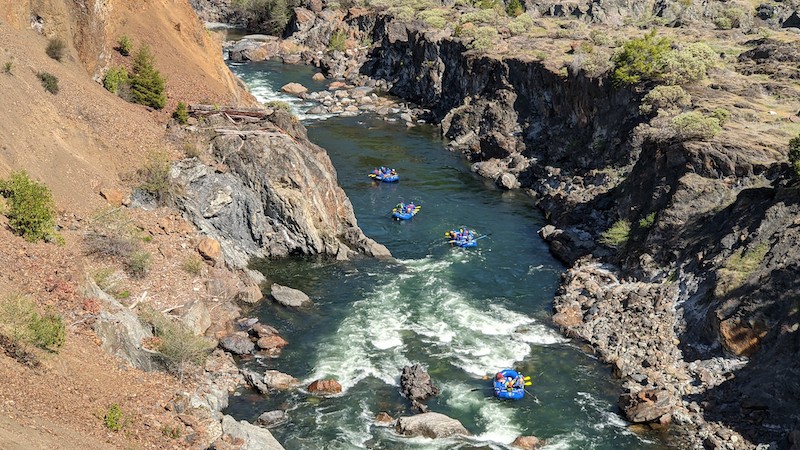 Esme Benjamin: You have a huge range of trips all across the U.S. How do you pick the rivers?
Pete Wallstrom: I've been guiding since 1992 and I've seen pretty much every river in the US. Besides looking for remarkably beautiful rivers, I tend to gravitate towards the logistically tricky ones – maybe they're off the beaten path a little bit but have unique characteristics.
EB: One of your goals is to make rafting accessible to the widest range of people. How do you do that?
PW: Our saying is, we're going to show people the wilderness in a way that they understand, as opposed to the way the average guide or outdoors person understands. We're always trying to make people feel comfortable while still experiencing the outdoors, which is why we offer good food and safari-style camping. We even have a base camp sauna trailer on one of our trips.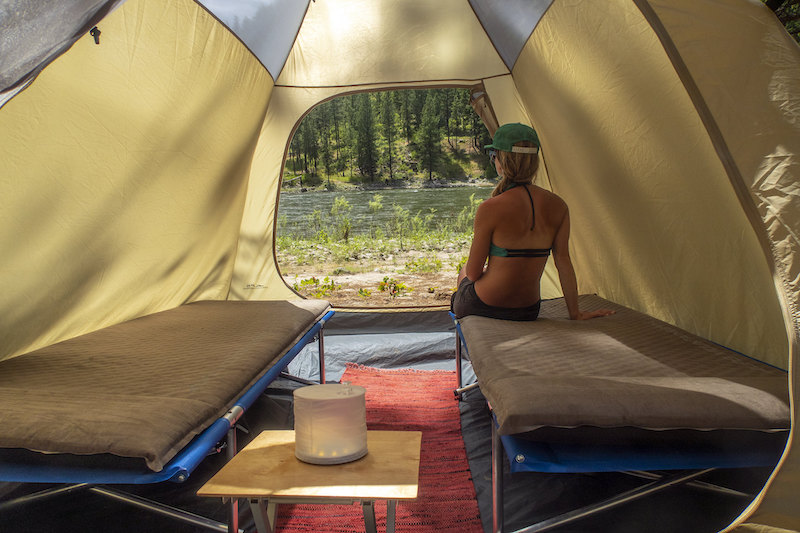 EB: I saw some reviews from 70-year-olds! Are there any rules or limitations for who can join your trips?
PW: It depends on the river. For instance, the Rogue and the Owyhee are accessible to pretty much everybody. Then we have other rivers that are more active and there's an increased chance of falling out of the boat. On those trips, we want to make sure guests are physically fit, for sure, but that isn't necessarily about age. Kids are also welcome on our trips but we have age restrictions in place to make parents feel more comfortable. The Rouge has an age limit of six whereas the Upper Klamath, which has rapids as long as a football field, has an age limit of 12.
EB: Outdoor adventures have become popular in recent years and the entry-level activity for most people is hiking. Why should people consider rafting for their next adventure?
PW: The amazing thing about a river trip is the pace; you're experiencing a place at nature's speed. You're also accessing wilderness areas that can't be reached on foot. Plus, you'll be amazed by the amount of stuff you can bring. It's a much more comfortable experience than, say, backcountry camping.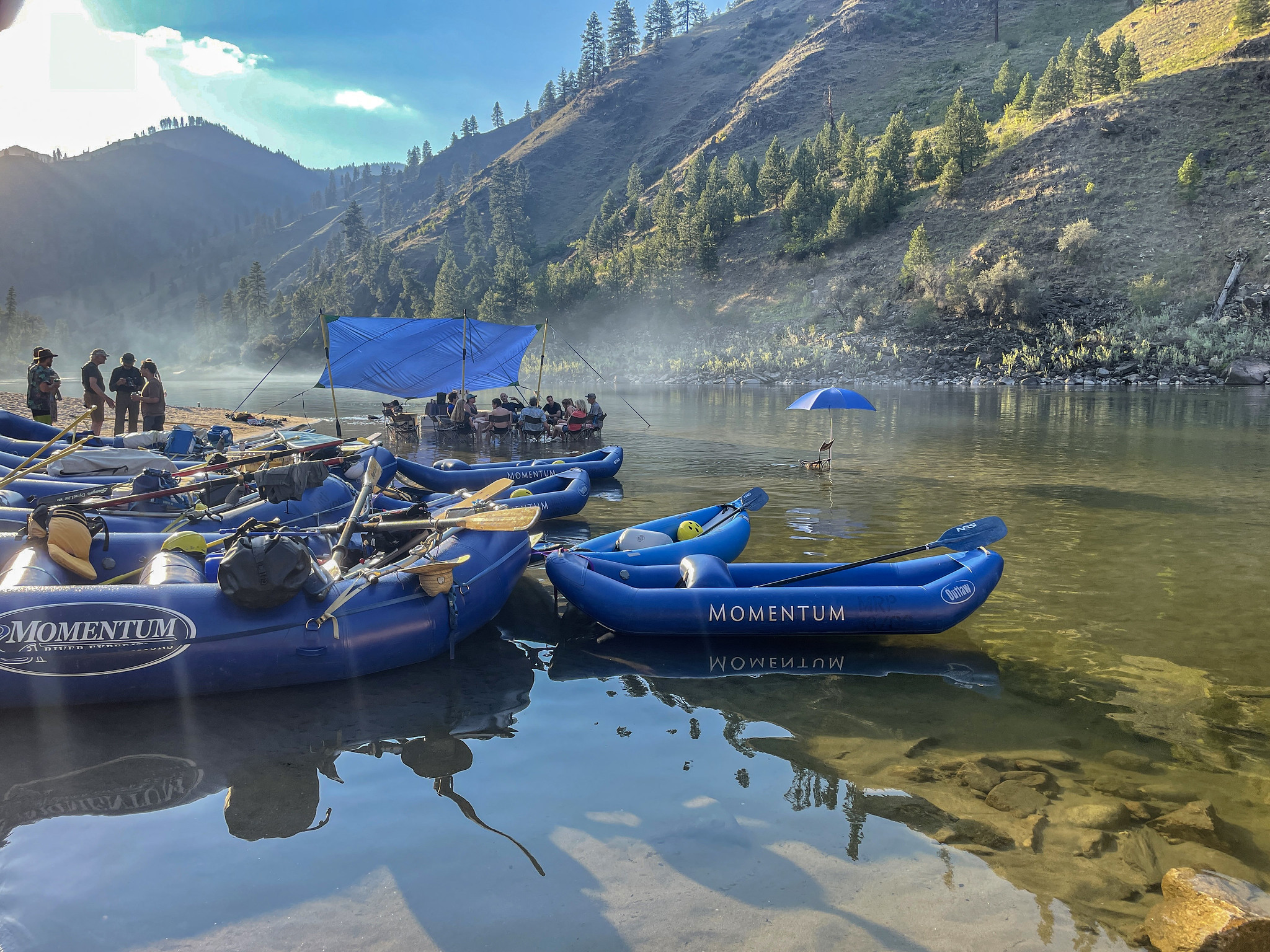 EB: With national parks becoming so crowded it almost seems impossible to get that off-the-grid experience. I imagine rafting trips give you a true feeling of remoteness, away from distractions.
PW: Absolutely. Part of the joy of these trips is being unplugged and not having internet access for four straight days. It's amazing to watch teenagers, in particular, go from freaking out the first day because their phone doesn't work, to being so happy by the end of the trip.
EB: I'm intrigued to know how the adrenaline rush of these trips enhances the overall experience.
PW: It's interesting, the Owyhee River is a bucket list river for a lot of outdoor enthusiasts, but it doesn't really have whitewater sections. The element that will get your adrenalin pumping is, in fact, the weather. We do everything we can to make people feel comfortable, but sometimes there's snow and wind and we haven't reached the refuge of camp yet. Owyhee is probably the harshest trip that we run and there's almost always a day where I'm like, "This person is miserable." Yet it's the highest-reviewed trip that we have, and the reason is that getting through the challenges adds so much to the experience.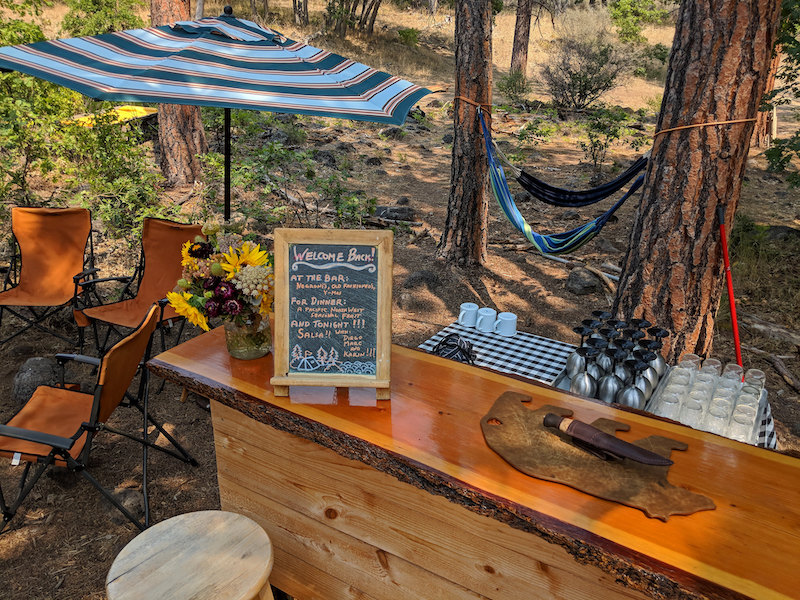 EB: Momentum's Wilderness Gourmet River Trips sound so special. Tell us about the concept.
PW: A friend of mine is a chef who started a pop-up dinner series featuring hyper-local food from the surrounding farms. As we were adding our more fancy trips we teamed up with him to create these amazing riverside farm-to-table meals. There's nothing better than eating amazing food after a day of activity. We generally have six to eight Wilderness Gourmet trips scheduled throughout the season and we also do a lot of private charter trips that involve a chef component.
EB: Which trip are you most excited about right now?
PW: Next year we are launching a brand new two-day trip on the Kern River, which is about two hours from Los Angeles. It's got plenty of exciting whitewater but is still suitable for first-timers in average physical condition, and will have some of our nicest accommodations to date: safari-style canvas tents. We will do WIlderness Gourmet trips there, too. It's one to look out for in 2024.
*This interview has been edited for length and clarity