Porter & Sail: The Future of Hotel Reservations

Porter & Sail: The Future of Hotel Reservations
Flexibility and discounted rates are a win-win solution to pandemic travel...
If there's a better feeling than the fizz of excitement you get when checking into a beautiful hotel, I don't know what it is. Opening the door to a room that exceeds your expectations, where every little detail is just so and the view out the window elicits a big sigh of happiness, is one of life's true pleasures.
Though the hotel experience has been undeniably altered by the pandemic, I have it on good authority that most are doing an impressive job under challenging circumstances. There are, of course, the now mandatory deep cleaning procedures, hand sanitizing stations, and complimentary masks. But many hotels have devised genuinely cool innovations, too. Last month, Inn at Perry Cabin hosted me for a two-night stay on Maryland's Eastern Shore, and I was totally enamored with the hotel's new private dining option: mini converted greenhouses with AC and mood lighting, set right on the water's edge.
My interviewee this week has a deep and abiding love for fine hotels, and a new business approach that's supporting them through the pandemic. Caitlin Zaino von During is the founder of Porter & Sail, a company that helps travelers book boutique, design-focused hotels at a discount using "credits." Think: flexible gift cards. Say, for example, you love the sound of luxury glamping in Tulum, you could buy $2500 of credit for Habitas for just $1500. Whenever you're ready to book, be it now or later (most credits don't expire for two years after purchase), you'll be able to put $2500 towards the total cost of your stay.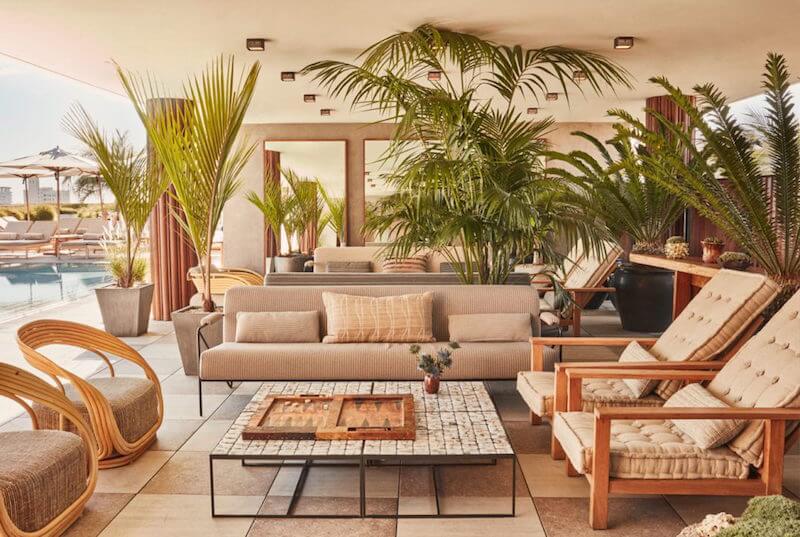 Esme Benjamin: Caitlin, having browsed Porter & Sail I can say the collection of hotels you've curated is beautiful. Tell us about the company and how it came to be.
Caitlin Zaino von During: We were founded in 2015, in New York, and it really started with the question, "How do we bring digital innovation to hospitality in a really beautiful, lifestyle driven way?" Online travel agencies had taken over, so our aim was to connect the hotel directly to the guest through technology. We built out a bunch of products and after many years of building and growing them, they were made completely irrelevant in March. In a matter of days, our business was just obsolete. Within 48 hours we built "credits," which is now the core product of our business.
EB: I'm impressed by how fast you guys pivoted. Can you explain the idea of credits in a bit more detail?
CZvD: It works very much like a gift card. A consumer purchases a set of credits at a discount – for example, $300-worth of credit to spend on a hotel, but they're buying it for $200 – and they can be used at any later travel date. You're not committing to a booking window; you can book next week or you can book next year. On the consumer side, it's a great opportunity to bank a discount at some of the world's most amazing hotels that never have prices like this. On the hotel side, because that consumer is purchasing the credits today, they're able to bring in revenue now. In many cases, we had been the only source of revenue these hotels had back in the spring. Today, we're really helping to complement depressed occupancy rates by bringing in additional dollars.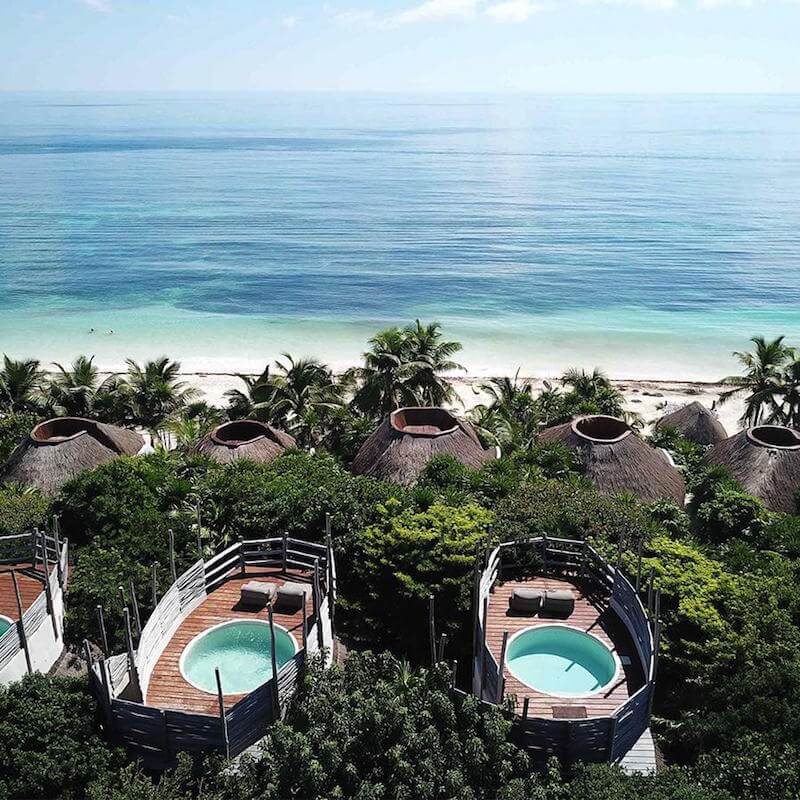 EB: One thing that I've been really missing is having a trip on the horizon. Even if you don't have a definitive date, it's just nice to have those credits in your back pocket and know you'll be staying at that hotel at some point within the next year.
CZvD: Yeah, absolutely. Everyone needs to revel in that serotonin hit of having a trip on the horizon. We saw a lot of bucket list credit purchases at the start of the summer, but it's changed a little bit since then. It definitely feels like it's more short-haul getaways as people are thinking about which destinations might be more realistic for them right now. But we definitely have a fair share of consumers that are saying, "I'm going to go on safari in Namibia in 2021. And I'm banking the credits now and I'm excited to do that." I love that there's that cohort out there, that has optimism and is thinking about all of that great dreamy travel.
EB: Have you secured any credits yourself for future trips?
CZvD: I hold so many credits! One of them is for Hotel Esencia, a property just North of Tulum in Mexico, which used to be the private estate of the Duchess of Ferrari. It's totally private, gorgeous, over the top luxury, but in a very discreet way. I've loved the hotel forever and ever but its prices have gone up so much that I could never return. I actually bought hotel credits and I'm thrilled knowing that sometime in 2021 I'm going back.
EB: A smaller boutique kind of environment is probably preferable right now. What else have people been searching for on Porter & Sail?
CZvD: We're seeing a lot of realistic travel, like great quick getaways from urban centers. I think that everyone is eyes-wide-open that if you're going to be traveling you're going to want to get out of your hotel room, and that feels a lot more doable if you're close to nature. Certainly hotels with outside space – a beach or mountains or desert – are trending.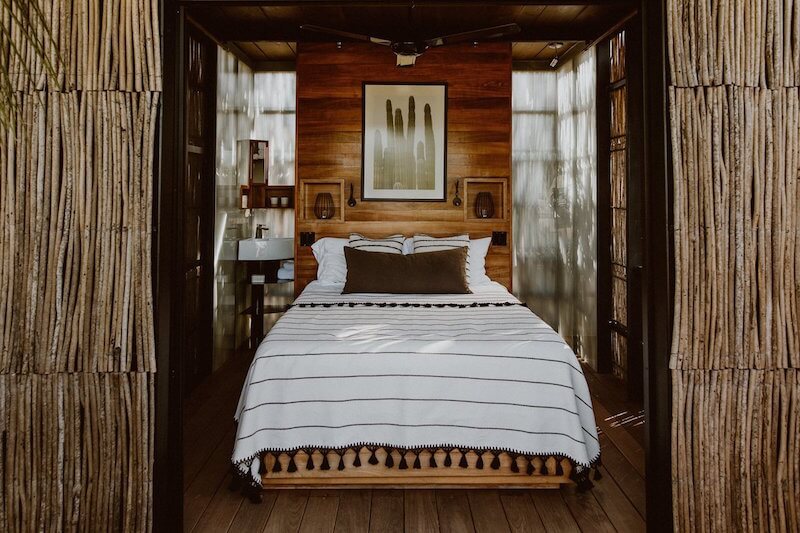 EB: Are you taking on new hotels right now? Or are you working with the same ones that you have been this whole time?
CZvD: We're growing about 30% week over week. We launched in March with three properties, and now we're at 120 and inching our way upwards. We are looking to continue to expand our inventory in areas where we're seeing consumer demand – those outside, short-haul, drive-market spaces. The way consumers are traveling is more near-term and nearby, but more often.
EB: What makes a great hotel in your opinion? One you'd want on Porter + Sail?
CZvD: I love hotels that have a sense of connectivity to community and to the destination. Hotels that are design-forward and a little bit visionary in terms of how they're imagining a hotel experience. I also look for the ones that are prioritizing what we call "travel with impact," so perhaps they support local communities or they have a good sustainability program or they're looking at ecotourism.
EB: That's another thing that I hope will change as a result of the pandemic. People are just being much more conscious of the way that they're traveling and moving through the world. We're more aware of the fragility of ourselves, each other, and the planet, and how our own actions have an impact.
CZvD: The part that travel played in accelerating the spread of the virus was not lost on us. It just felt like, to be responsible citizens in this world, we had to think through how we help define a future of travel that feels more connected and authentic, that celebrates independence and community and sustainability. Coming off the bushfires in Australia and the impact of travel on climate change, it just felt like travel got so bloated and full of careless influencers and just out of balance. We didn't want to continue being part of that conversation, we wanted to help craft a new conversation about travel that was responsible, that was sustainable, that was mindful of its own impact. And so, really leaning hard into not just making that a value for our organization, but thinking about that as a criteria for the hotels that come on board, to make sure we're fostering a better global experience.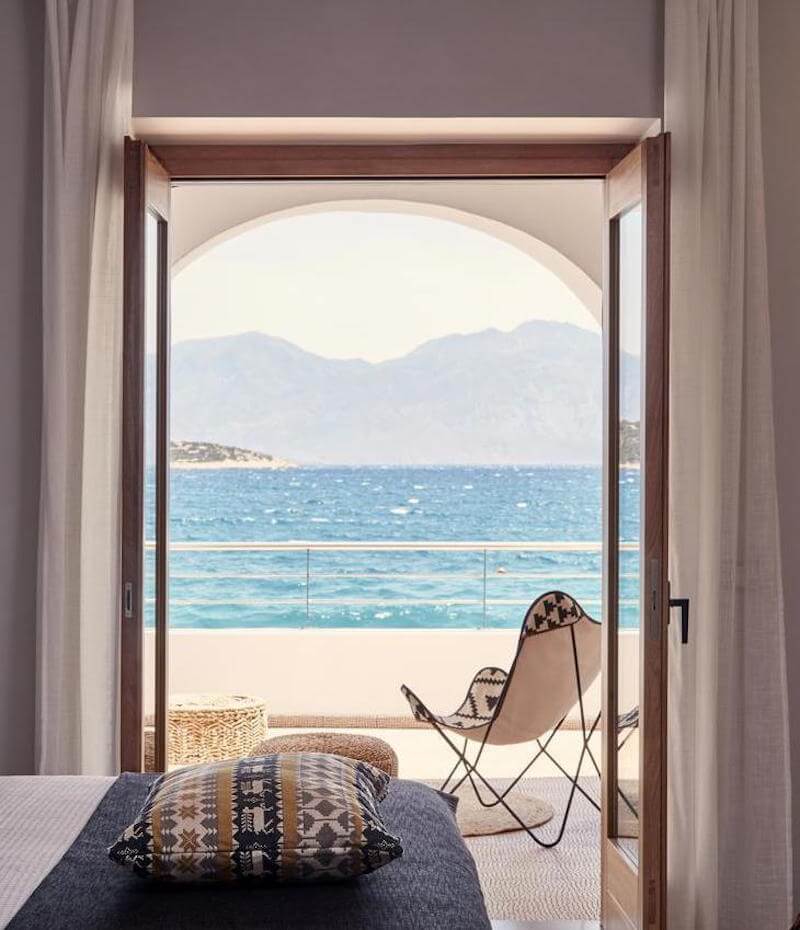 EB: Tourism is so vital to the economies of so many countries, but we've also seen how just a few months of relief from the onslaught of tourists has allowed the natural landscapes of these places to really revive. It's encouraging to see travel companies like Porter & Sail stepping up with a more considered approach. The industry needs to lead the way.
CZvD: I think you really nailed it because tourism is such an important part of local economies, and you don't want it to go away. I love the travel industry and I support it. But you do want to find that balance. How can travel be a force for good? How can we use it in a way that supports positive outcomes rather than ignoring its impact?
EB: How do you see yourself traveling over the next year?
CZvD: It's so funny because I filled out a survey a few weeks ago and I was like, "I will travel when there is a vaccine," but then I went away for two weeks, to Maine and Martha's Vineyard. Travel is my passion but it's also my work. I thought that I would have stayed still a little bit longer but I haven't because travel is my life. As I look to the future, I'll continue making the same plans as other consumers – drive markets and short-haul – while being outside, supporting local economies, and trying to be responsible. So I'm not hopping on a plane to Tokyo any time soon, but I'm not not traveling.
EB: I'm very much the same. I've taken a couple of domestic trips now, just because I desperately needed to get some fresh air and space outside of the city, but I'm trying to live by the same principles I do at home – wearing a mask, reducing contact with others, no indoor activities, etc.
CZvD: My very first job out of grad school was actually at the World Health Organization, in pandemics and global health security, so I totally recognize the crisis that we're in. As much as we're talking about travel right now, obviously it's got to be responsible. Porter & Sail certainly wants to acknowledge the weight of what we're going through from a public health perspective. And I think for every individual, it's figuring out how you have that restorative travel experience while balancing that with your responsibility to a global health crisis. I think there are certainly ways to do that, but you've got to think through what that looks like for you as an individual, and how you can behave responsibly towards your community.
EB: Absolutely. It's definitely a collective effort. And for those who don't feel ready or aren't able to travel, this is a great time to start planning for the future.
CZvD: That's right. What's cool about Porter & Sail credits is you could actually bank that trip, and you don't have to commit to when you're going to go. You're still able to dream about it, you're still supporting and celebrating these amazing hotels that are critical to their local economies, but you're able to take that trip when it feels right – whenever that might be.
Visit porterandsail.com