Good Stays: 8 Hotels With Conservation & Community Initiatives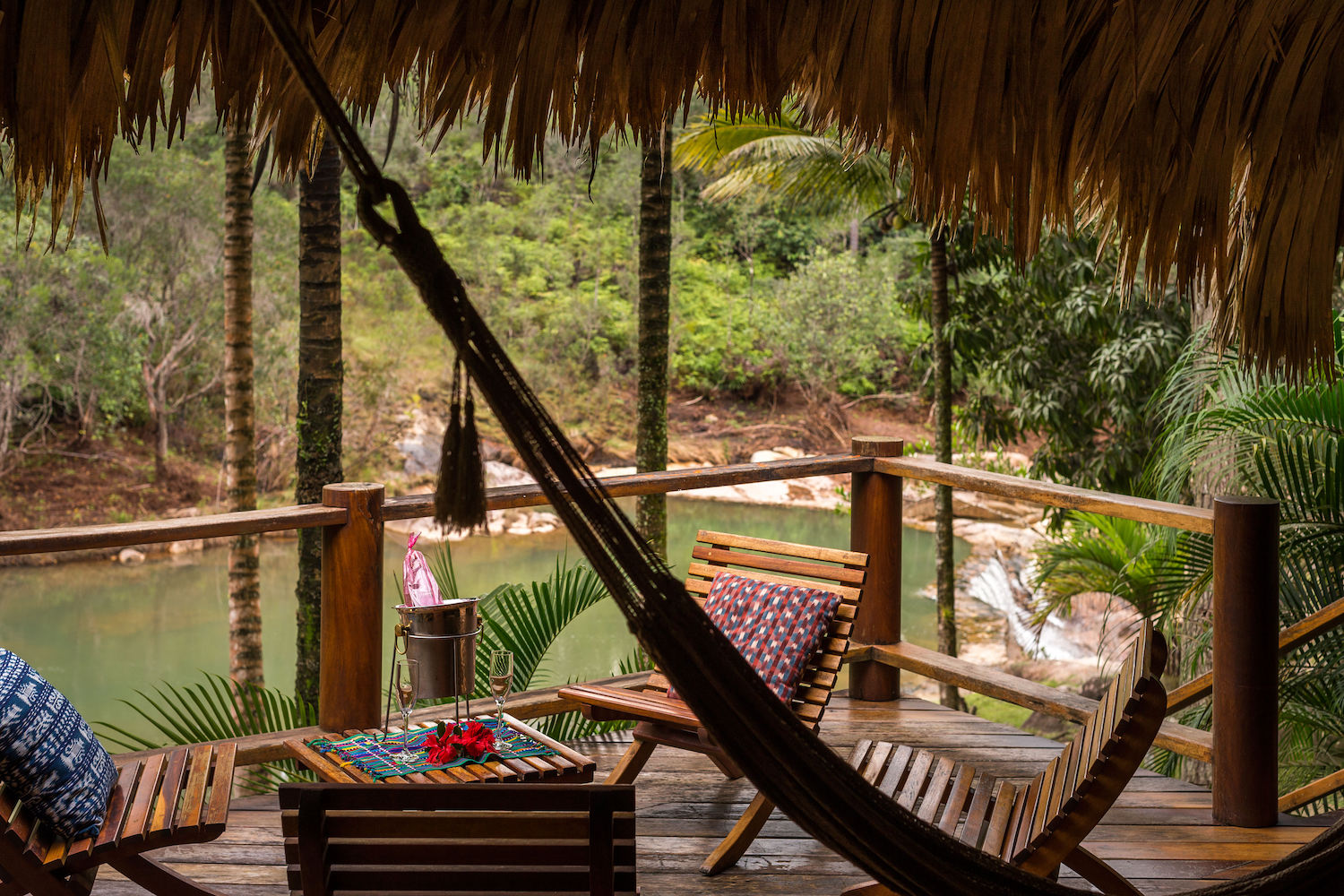 Good Stays: 8 Hotels With Conservation & Community Initiatives
By Esme Benjamin
As travelers, we get to visit some of the most extraordinary places on the planet –– places that deserve our protection and support. If you're looking for an easy way to give back to the destinations that have enriched you, consider staying at a hotel that's dedicated to making a difference through conservation and community initiatives. Read on for our list of ethics-driven hotels offering feel-good stays, from the Polynesian private island working towards carbon neutrality, to the Californian ranch helping fund a local health center.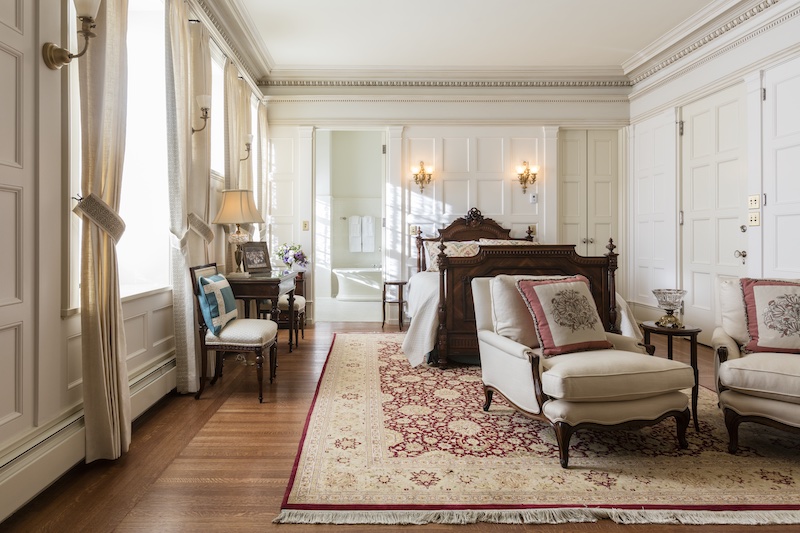 Vermejo, A Ted Turner Reserve, New Mexico
To call Vermejo expansive would be an understatement. Set on over 550,000 acres of unspoiled Northern New Mexico wilderness, where more than 1,200 bison roam, this luxury ranch boasts 19 fishable lakes and 30 miles of crystalline streams. Conservation of the landscape and its inhabitants is a priority for the resort, which is working to reintroduce the endangered Rio Grande cutthroat trout, regenerate aspen stands in its upland forests, and protect river banks to encourage healthy fish populations. Naturally, activities at Vermejo are designed to help guests appreciate their surroundings. Once you're ready to leave your comfortable quarters for the day, head out into the mountains for hiking, mountain biking, horseback riding, archery, geocaching and fishing.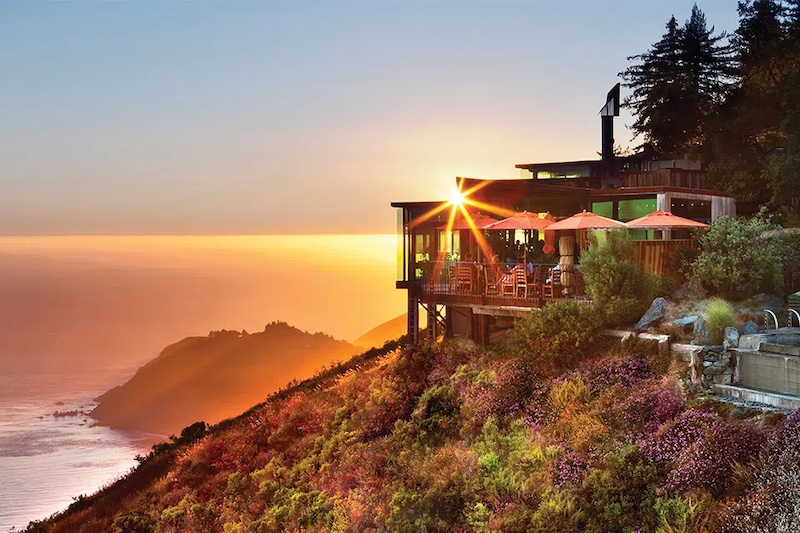 Post Ranch Inn, California
Nestled among 100 acres of fragrant redwood forests and misty cliffs in idyllic Big Sur, California, the Post Ranch Inn sets a high bar for green hospitality. Ninety percent of its land is dedicated to nurturing endangered species while removing invasive ones, and the hotel has planted over 150 redwoods and native oaks, helping preserve the region's iconic trees. As well as being responsible stewards of the land, Post Ranch Inn is committed to supporting the local community by organizing the funding of a non-profit health center and making regular donations to The Big Sur Community Fund, which was established to support local charitable organizations.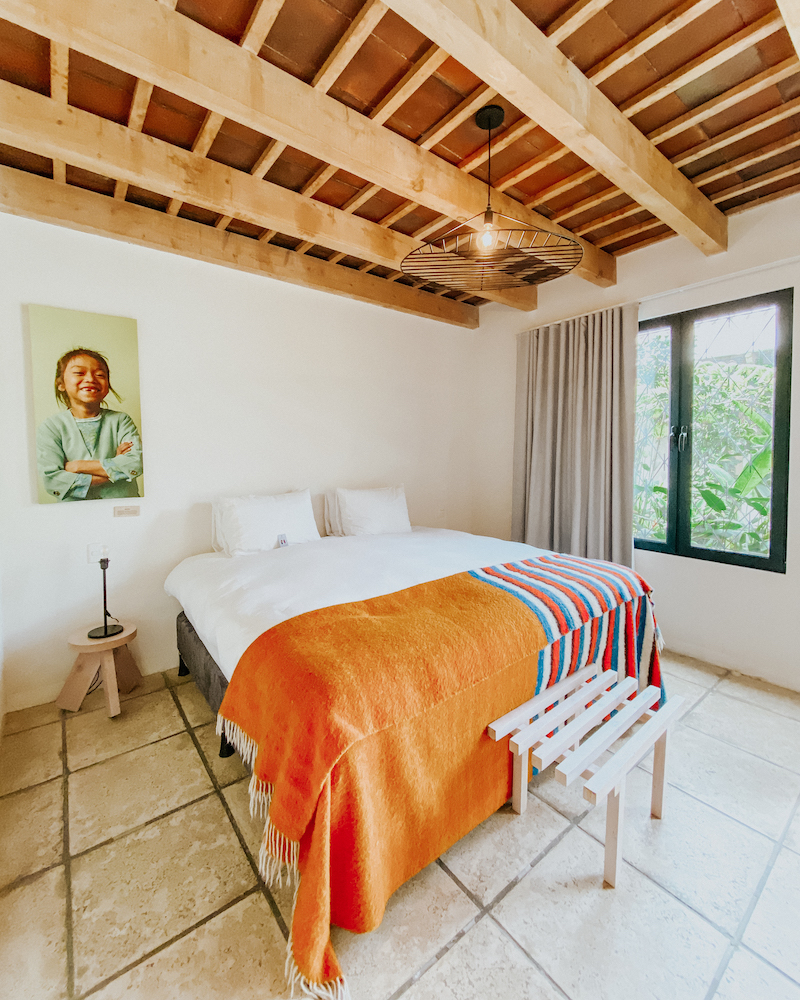 The Good Hotel, Guatemala
Situated on a cobbled street in the 16th-century Guatemalan city of Antigua, Good Hotel offers its guests feel-good stays in the chic surroundings of a converted mansion. Twenty rooms furnished with art and furniture made by local craftspeople and a pretty courtyard overflowing with greenery create the oasis-vibe of Good Hotel, but what makes it truly special is its commendable purpose. Every centavo of the hotel's profits supports the education of local children through the NGO Niños de Guatemala.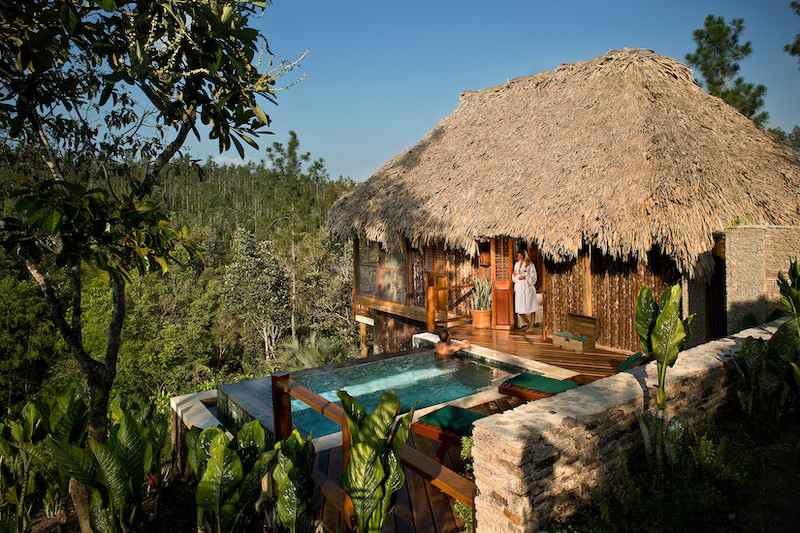 Blancaneaux Lodge, Belize
Part of a collection of high-end hideaways belonging to film director Francis Ford Coppola, the Blancaneaux Lodge offers guests an elegant stay in the raw wilderness of the Belize Chiquibul Forest Reserve. To reduce its carbon footprint, the lodge powers its operations using renewable energy from an onsite hydroelectric system. To contribute positively to the local community, it supplies academic scholarships to local students, and helps fund meals for underprivileged children and the elderly. While exploring the lush landscape and Mayan ruins on the doorstep, guests will also have the option to give back via the resort's partnerships with the Belize Wildlife & Referral Clinic or the Belize Community Fund.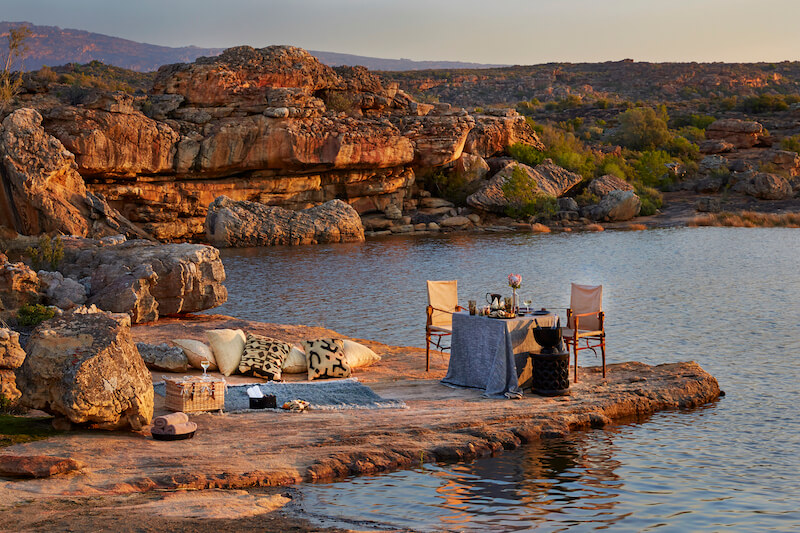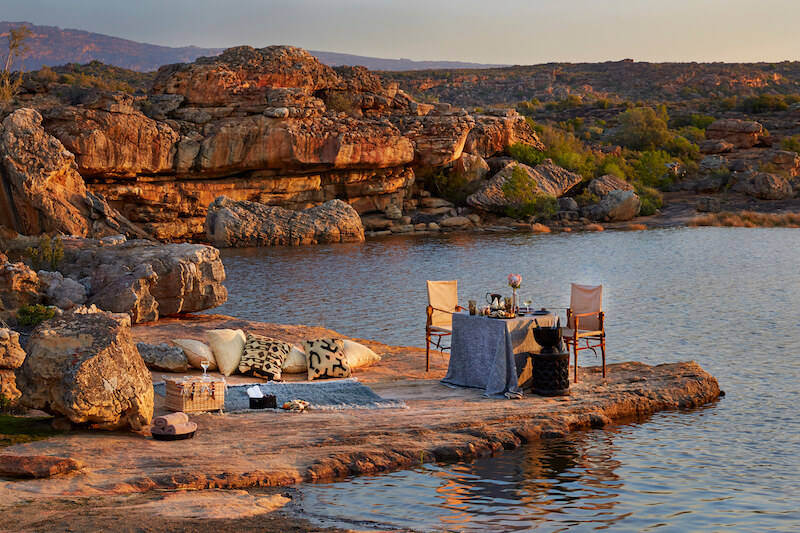 Bushmans Kloof, South Africa
Cradled by the Cederberg Mountains, approximately two hours north of Cape Town, Bushmans Kloof provides a perfect blend of rugged outdoor adventure and high-end pampering. As a designated South African National Heritage Site, the resort protects ancient rock art created by ancestors of the indigenous Bushmen people, and offers guided tours of its one-of-a-kind open-air gallery. But ancient art isn't the only thing Bushmans Kloof is protecting; The resort provides a safe home to a myriad of rare plants and several endangered animal species, including Cape mountain zebras and Cape leopards. Join guide-led nature drives and walks to explore the 19,000-acre reserve, go canoeing or fly fishing, or enjoy a picnic while wildlife spotting.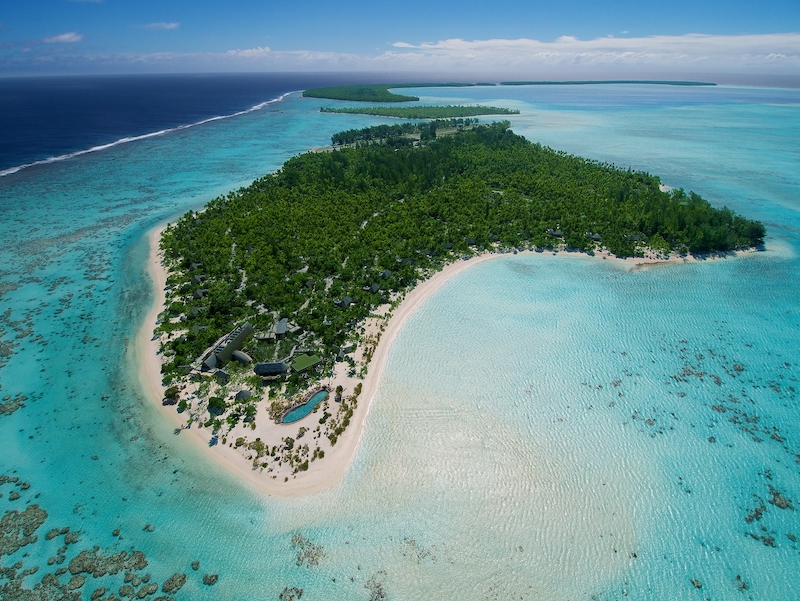 The Brando, French Polynesia
Marlon Brando fell in love with the Tetiaroa atoll – a dozen untouched islets in French Polynesian, surrounded by a turquoise lagoon – while filming Mutiny on the Bounty, and in 1967 he purchased it with the intent of creating the world's first post-carbon resort. The Brando is his legacy; the world's first LEED (Leadership in Energy and Environmental Design) Platinum certified private island resort, which honors Polynesian culture and local biodiversity. The Brando strives to be completely carbon neutral, implementing state-of-the-art renewable energy including Sea Water Air Conditioning, which harnesses icy cold water from the depths of the ocean to air condition its luxury villas. During your stay, learn about Tetiaroa's marine life (including rays, reef sharks and turtles) from the onsite research scientists, explore the lagoon by kayak, stand-up paddleboard, or Polynesian outrigger canoe (va'a), cycle through the jungle, or take a bird discovery tour with a naturalist guide to take your knowledge and experience deeper.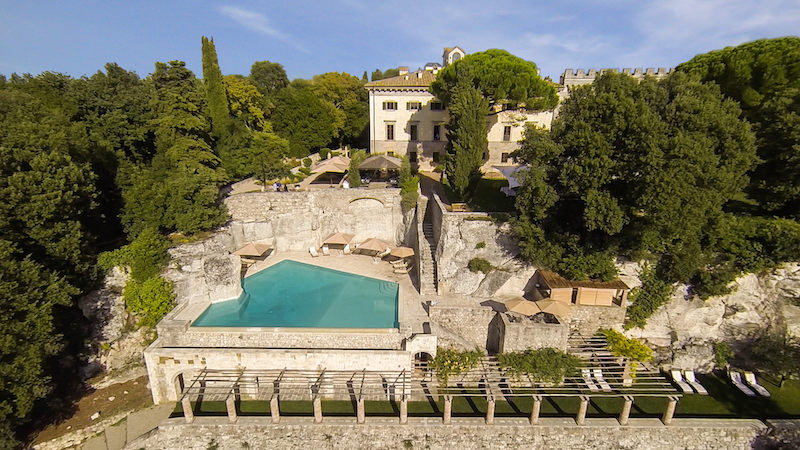 Borgo Pignano, Italy
Undulant hills and thriving vineyards surround this thoughtfully restored estate in Tuscany, where a clever closed-loop ecosystem ensures every resource is carefully collected and utilized. Get out and explore the countryside on foot, horseback, or mountain bike, or use Borgo Pignano's electric vehicle charging stations to visit nearby medieval villages. Alternatively, join the experts in the Honey Lab to learn about traditional honey collection techniques and the complex social lives of the honeybee population that pollinates the hotel's vast garden of fresh produce.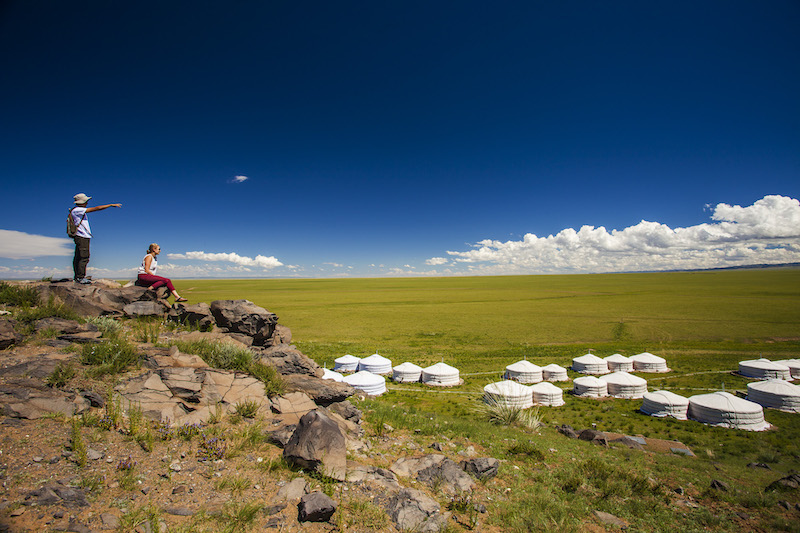 Three Camel Lodge, Mongolia
Staying at Three Camel Lodge is a bucket list trip for anyone who relishes the feeling of remoteness. This collection of eco-friendly gers (traditional Mongolian tents) provides a comfortable base to explore the region's riches by day (including the Yol Valley National Park and the Flaming Cliffs, a fossil-filled landscape of orange sandstone) and marvel at the vast glittering skies of the Gobi desert by night. The lodge's commitments to protecting local people, culture and environment are legion. It supports scientific expeditions, provides scholarships to local musicians and artists, donates Mongolian mastiff puppies to nomadic families (the dogs protect livestock, thus reducing conflict between humans and snow leopards), helps protect golden eagles (thus safeguarding the country's falconry tradition), and has established permanent water wells to support the community during times of drought.
*Featured image courtesy of Blancaneaux Lodge