America's Best Luxury Ranches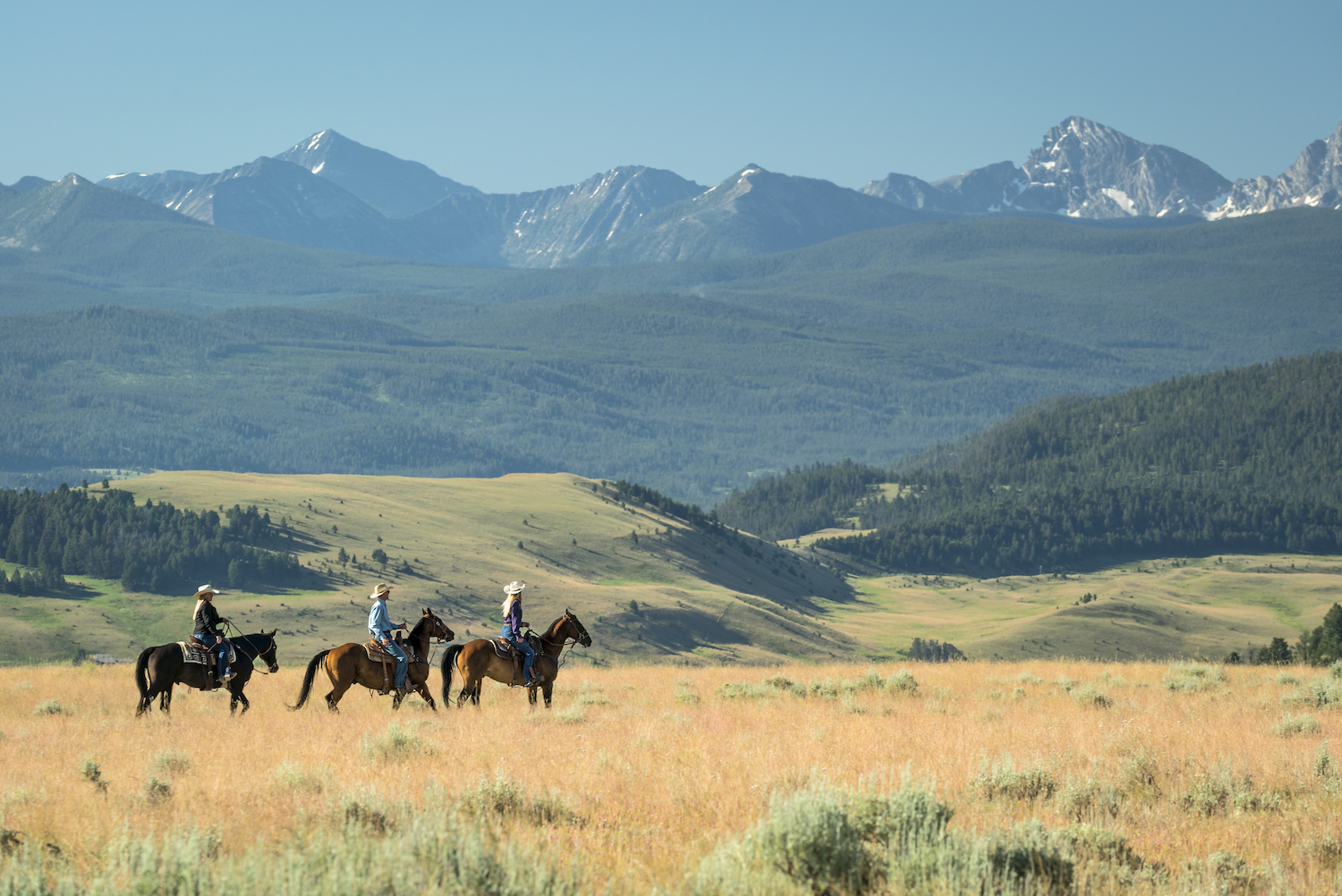 America's Best Luxury Ranches
By Esme Benjamin
For the ultimate American vacation, head west. Striking just the right balance between rustic cowboy culture and resort-level amenities, high-end ranches will keep you active with adventures set in some of the United States' most beautiful landscapes, then wind you down with spa treatments, wellness classes, farm-to-table dining, and luxury accommodations. Read on for our selection of America's best luxury ranches.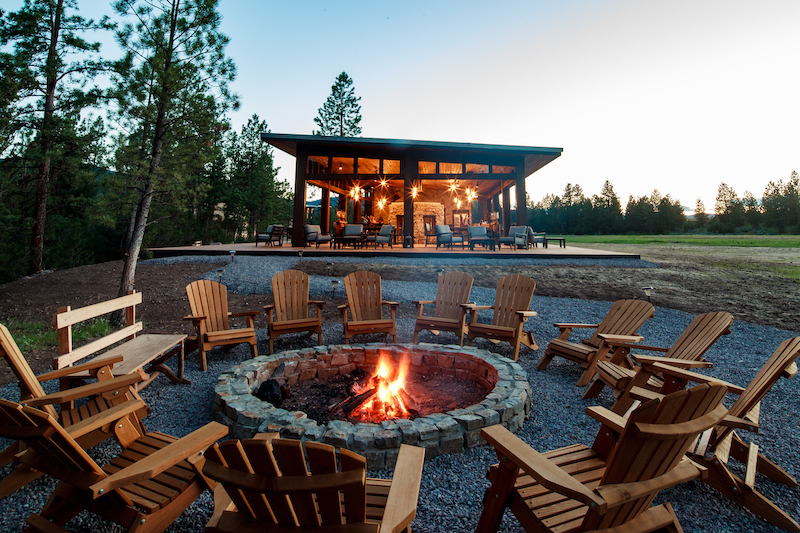 The Resort at Paws Up, Montana
The Resort at Paws Up places you on a working cattle ranch in the heart of 37,000-acres of unspoiled Montana wilderness, then elevates your experience with luxury accommodations and resort-level amenities and activities. You can choose to stay in an expansive private home (the treehouse is particularly cool) or a butler-serviced safari tent, and spend your days soaking up the idyllic western surroundings by hiking, horseback riding, fly fishing, indulging in fireside treats courtesy of Paws Up's Certified S'moreologists, or unwinding with a massage at Spa Town – private treatment tents assembled along the edge of a tranquil meadow.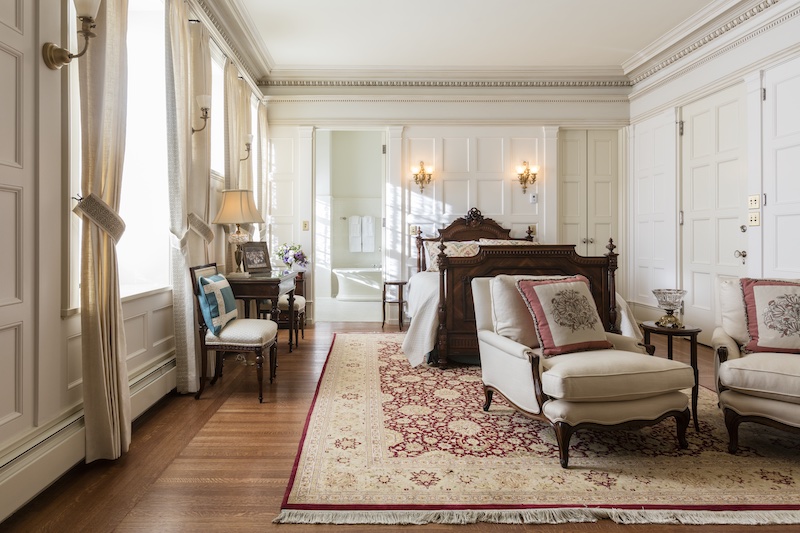 Vermejo, A Ted Turner Reserve, New Mexico
To call Vermejo expansive would be an understatement. Set on over 550,000 acres of unspoiled Northern New Mexico wilderness where more than 1,200 bison roam, the ranch boasts 19 fishable lakes and 30 miles of crystalline streams. It's truly a place where you can immerse yourself in nature and feel the worries of everyday life melt away. Vermejo's elevated accommodation options include a stone mansion-turned-guest-house called Casa Grande and private cottages that are perfect for group trips. Once you're ready to leave your comfortable quarters for the day, head out into the mountains for hiking, mountain biking, horseback riding, archery, geocaching and fishing.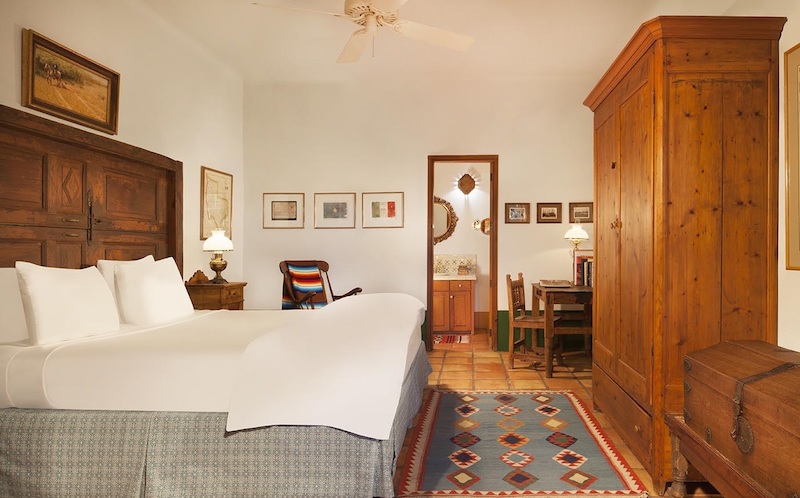 Cibolo Creek Ranch, Texas
History buffs will be in heaven at Cibolo Creek Ranch, one of the oldest ranches in West Texas. The original structures of this 1800s trading and agriculture site have been painstakingly restored with help from the Texas Historical Commission and transformed into a resort. Particularly impressive are Cibolo Creek Ranch's adobe forts, which once protected the property from raiders and bandits but now serve as private accommodations for a unique vacation experience. There's plenty to do in Big Bend county, from hiking to ATV tours, but the ranch's pool, hot tub and yoga/meditation classes also facilitate a slower, more restorative pace if that's what you need.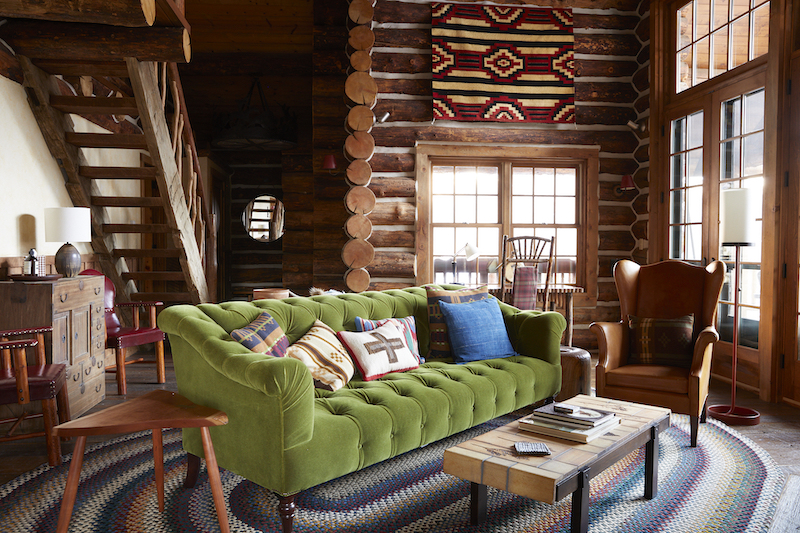 Smith Fork Ranch, Colorado
If you've been craving a big reunion trip with friends and/or family, Smith Fork Ranch's group buy-outs for up to 30 people promise a highly personalized vacation experience. Guests work with the ranch's team to build their bespoke trip, selecting activities that span fly fishing, archery, private concerts with song-writing workshops, wine-tasting tours, guide-led day excursions to the Gunnison National Forest, yoga classes, and survival skills training. After a satisfying day in the Rockies, head back to one of six recently refreshed guest homes and cabins for a restorative rest.
Zion Mountain Ranch, Utah
A mere five-minute drive from Zion National Park, Utah (one of the country's most beautiful parks, in our humble opinion), you'll find Zion Mountain Ranch, a peaceful retreat with a range of rustic-yet-refined cabin and lodge accommodations. Activities here include guided hikes and slot canyon expeditions in Zion National Park, and horseback riding through the surrounding red rock terrain. After a day of adventures, get seated for a satisfying meal at Cordwood, the ranch's restaurant which harvests food from the on-site organic garden to create seasonal dishes.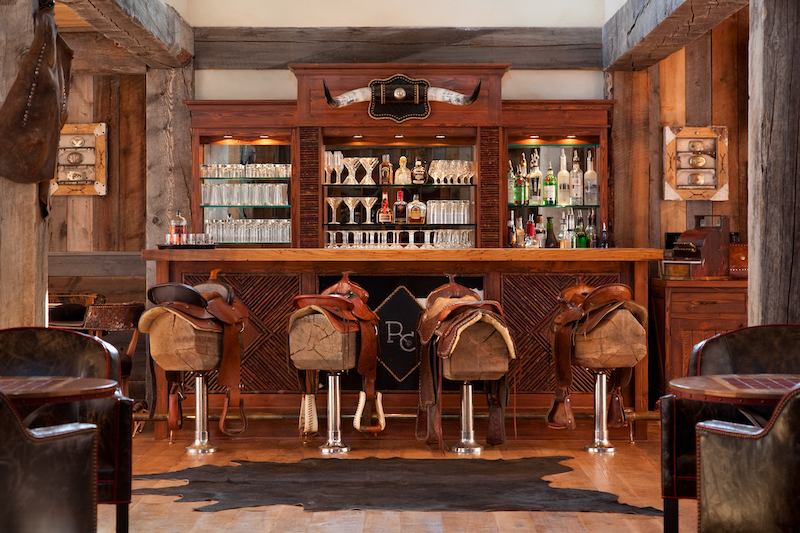 The Ranch At Rock Creek, Montana
Situated on a 19th century homestead in a Montana valley, The Rock at Ranch Creek offers guests an authentic western experience wrapped in lavish all-inclusive amenities. There are activities to suit every age and interest at The Rock at Ranch Creek – all of them rooted in the traditions and culture of the West. Think: mining for sapphires, rodeo skills, horseback riding, shooting sports, and workshops with a master naturalist to name a few. The ranch also has an award-winning kids club to keep little ones entertained with age appropriate adventures and educational experiences.
Carmel Valley Ranch, California
Luxury and wholesomeness collide at Carmel Valley Ranch, an all-suite retreat in quaint Carmel-By-The-Sea, California. The ranch offers a veritable buffet of activities and experiences intended to help guests have fun – whatever their version of fun entails – from farmyard meet-and-greets and pickleball clinics to hilltop yoga and a beekeeping experience. Suites are modern with luxurious touches like outdoor bathtubs overlooking the ranch's vineyards and golf course.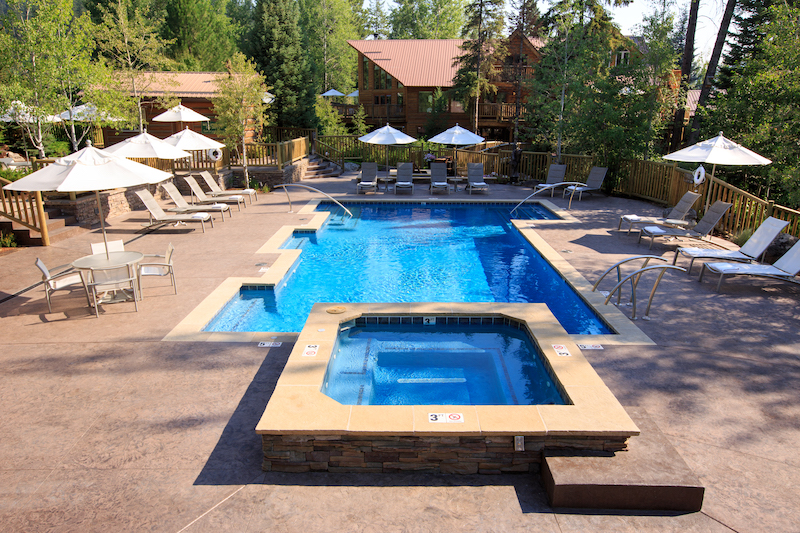 Triple Creek Ranch, Montana
At Triple Creek Ranch, an award-winning resort at the foot of Montana's Trapper Peak, guests are invited to set their own agenda – back-to-back adventures or a peaceful schedule of rest and relaxation. In the winter, go dog sledding and cross-country skiing or read a book in front of the fireplace at your private cabin. In the summer, try ATV-ing and whitewater rafting or take a gentle yoga class and nap in a swaying hammock. Whatever fills your schedule, you'll return home feeling like you made the most of your PTO.
Tanque Verde Ranch, Arizona
With a history that dates back to the 1800s, Tanque Verde Ranch is a classic American cattle and guest ranch that's adjusted with the times, evolving into an award-winning family-friendly resort that ticks all the essential vacation boxes: adventure activities, spa and wellness, and educational experiences like horsemanship fundamentals, tennis and archery lessons, and watercolor painting workshops.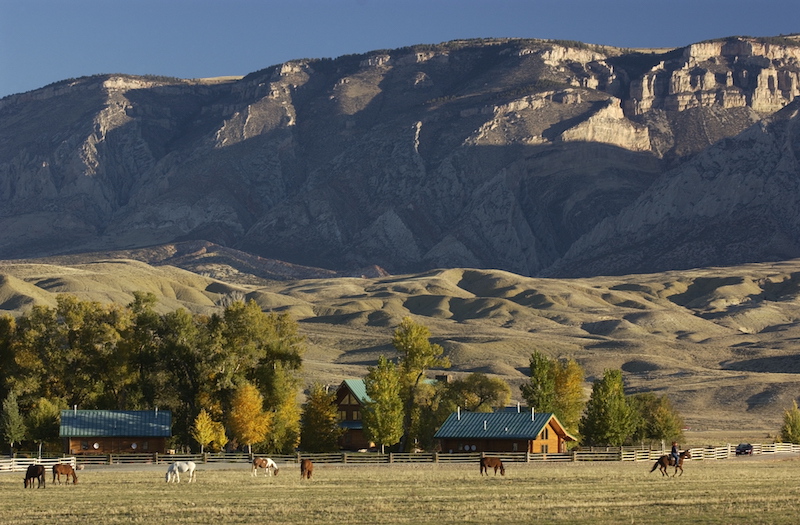 The Hideout Lodge & Guest Ranch, Wyoming
For an intimate dude ranch experience, head to The Hideout Lodge & Guest Ranch, Wyoming. Located east of Yellowstone National Park, The Hideout hosts a maximum of 22 guests for a six-night stay, from Sunday through the following Saturday morning. Expect an authentic experience at this family owned and operated ranch – one that centers heavily on horseback riding (though there are other activities on offer, too). Tackle diverse terrain on a trek, learn the basics of stockmanship, or meet the wild Mustangs of McCullough Peaks. After your equine adventures, hit The Hideout's lap pool to soak up some sunshine and awe-inducing views.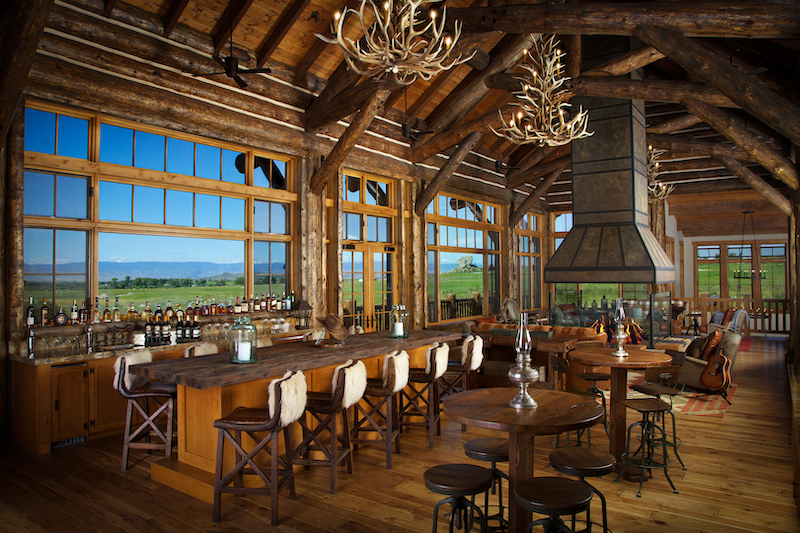 Brush Creek Ranch Lodge & Spa, Wyoming
At its heart, Brush Creek Ranch Lodge & Spa is a traditional working Wyoming ranch, with two cattle herds and a dedicated staff who perform their livestock work on horseback. But its approach to hospitality is decidedly modern. Brush Creek's 69 rooms, from suites to cabins, are plushly designed with luxe-heritage fabrics and furnishings, and roaring fireplaces. An on-site team coordinates a varied calendar of events, from winemaking to wellness-themed weeks, plus a menu of daily activities that includes snowshoeing, ice skating and ice fishing in the winter, or golf, rock climbing and horseback riding in the summer. On top of that there's the Trailhead Spa, an oasis of pampering treatments with a sauna and steam room to soothe achy muscles after a day exploring the Wyoming wilderness.