The World's Best Wellness Hotels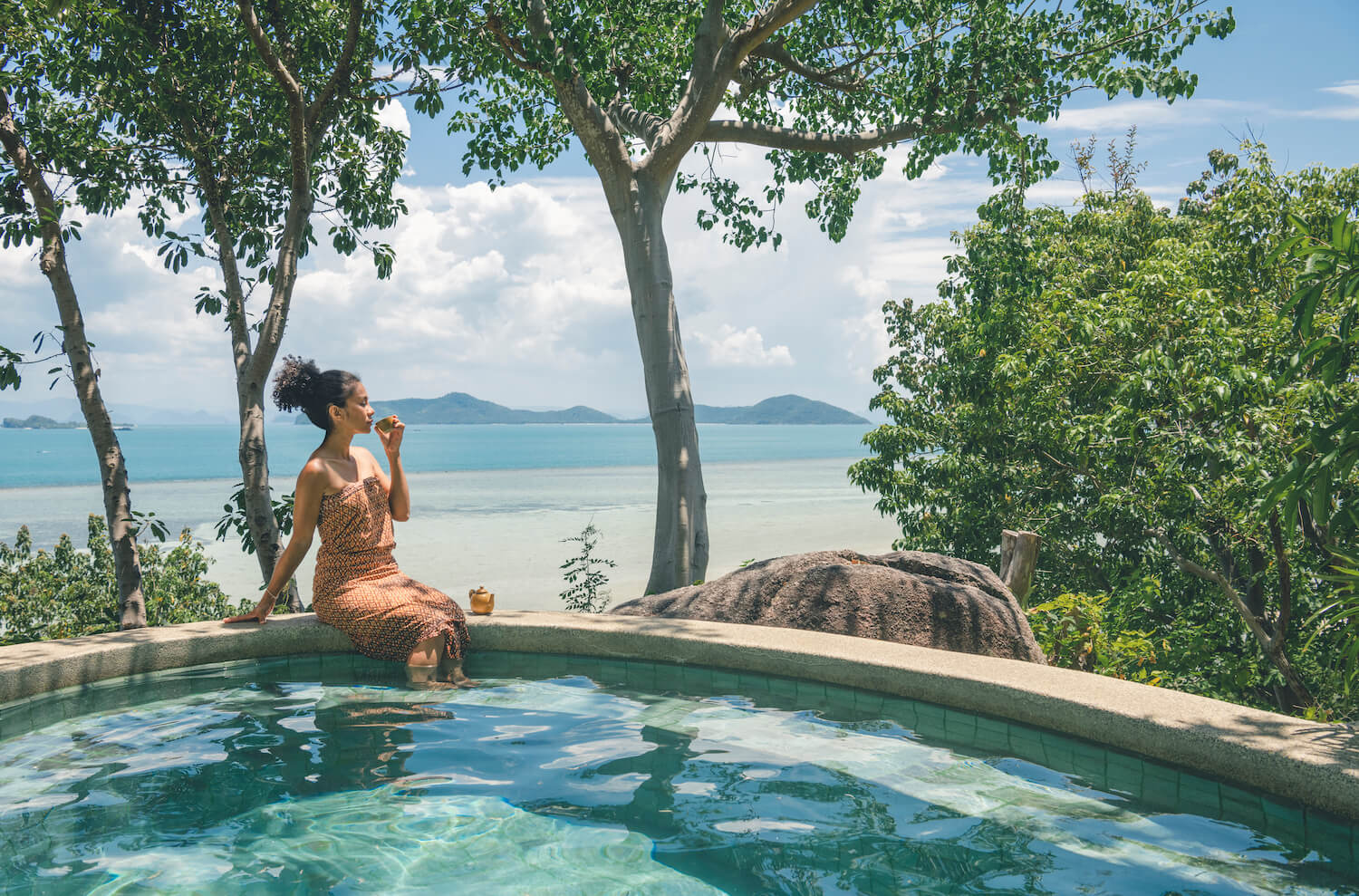 11 Wellness Hotels to Help You Reset + Relax
By Esme Benjamin
Whether you're looking for treatments and amenities to fortify your immunity and bolster your overall health, or you're simply craving a relaxing, restorative trip following a stressful couple of years, these well-being focused hotels will set the stage for a healthier you – mind, body and soul.
Royal Mansour (
Marrakech, Morocco)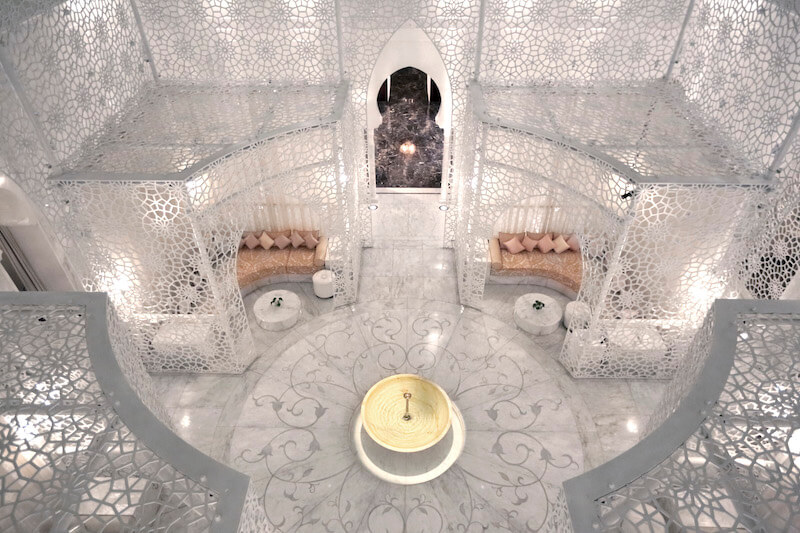 A list of the world's best wellness hotels wouldn't be complete without the Royal Mansour in Marrakech (the king of Morocco's own hotel, FYI). Accessed through a citrus grove, the Royal Mansour's distinctive spa is famous for its Pinterest-friendly aesthetic (think: a white lace-like atrium) and its hammam, which offers a luxurious twist on a traditional Moroccan purification ritual.
Take your wellbeing journey even further with one of the hotel's signature three-, five-, seven- or 14-day themed retreats. Guests can pick from four programs – Immunity Boost, Rejuvenation, Rebalance and Weight Control – all of which blend activities, healthy meals created by Michelin-starred chefs and daily spa treatments.
Ryo Kan (Mexico City, Mexico)
After a day of taco-devouring and art-hunting in Mexico City, retreat to the unexpected serenity of Latin America's first ryokan. Modeled after a traditional Japanese inn, each room at Ryo Kan is decorated with natural materials and neutral hues, and comes complete with tatami mats and sliding walls. Before returning to your room for a relaxing night of rest, head up to the roof, where you'll find the hotel's onsen – three circular tubs offering an inviting soak above the buzz of Little Tokyo. Once you're done soaking in water, soak up some acoustics at Ryo Kan's gong bath meditation, get a treatment at the hotel spa, or participate in a traditional tea ceremony.
Mayflower Inn & Spa (Connecticut, USA)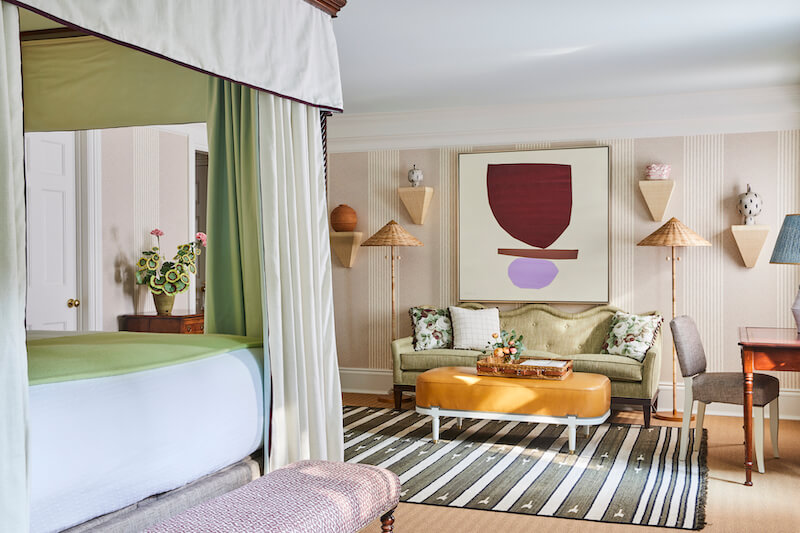 A two-hour journey from both New York City and Boston, you'll find the Mayflower Inn & Spa – an elegant New England hotel nestled in the tranquil Connecticut countryside. With 58 acres of thoughtfully landscaped gardens and woodland, the Mayflower Inn & Spa has been a place for rest and quiet contemplation since its inception, but thanks to a collaboration with THE WELL – a wellbeing hub with a location near Union Square, NYC – the hotel has taken its wellness offerings to the next level. The partnership will bring guests a fully holistic experience incorporating custom spa treatments, health coaching, daily movement class, curated programming, seasonal retreats and sessions with "visiting masters" from both eastern and western healing practices.
Azure Palm Hot Springs, (California, USA)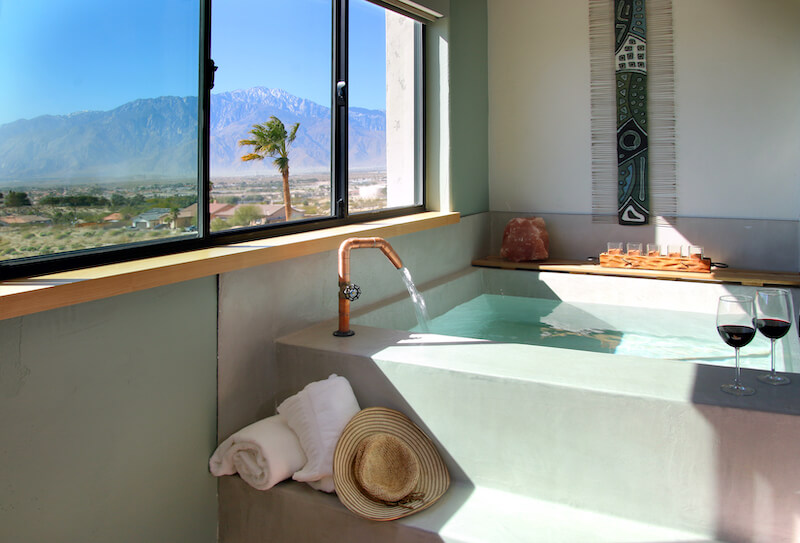 Heading to Palm Springs to downshift in the desert is a yearly ritual for many Los Angeles residents. Follow their lead with a stay at Azure Palm Hot Springs, a hip resort known for having the largest mineral water pool in Southern California. After a morning hike in Joshua Tree National Park (or a sound bath at nearby Integratron, if that's more your speed), slip into the hotel pool and let its mineral waters soften your skin and relax your muscles. Azure Palm Hot Springs also offers a monthly five-night yoga and juice fasting retreat for those who want to up the ante on their wellness break.
Bushmans Kloof (Cape Town
, South Africa)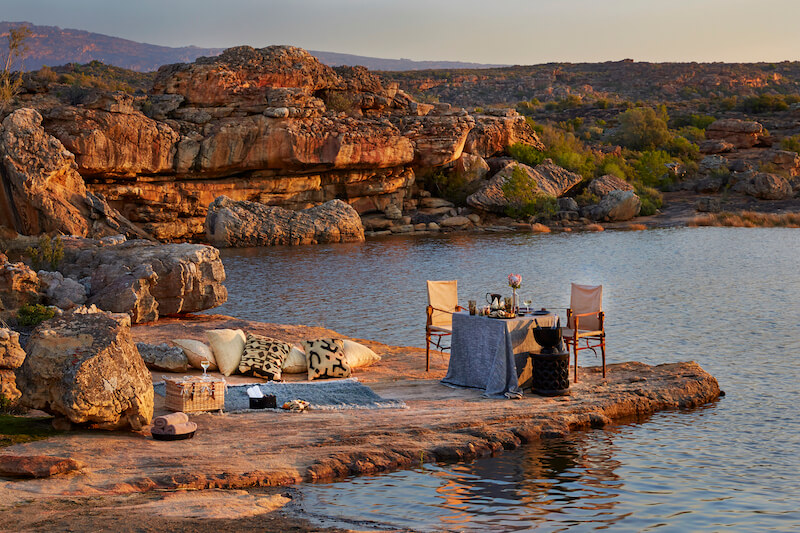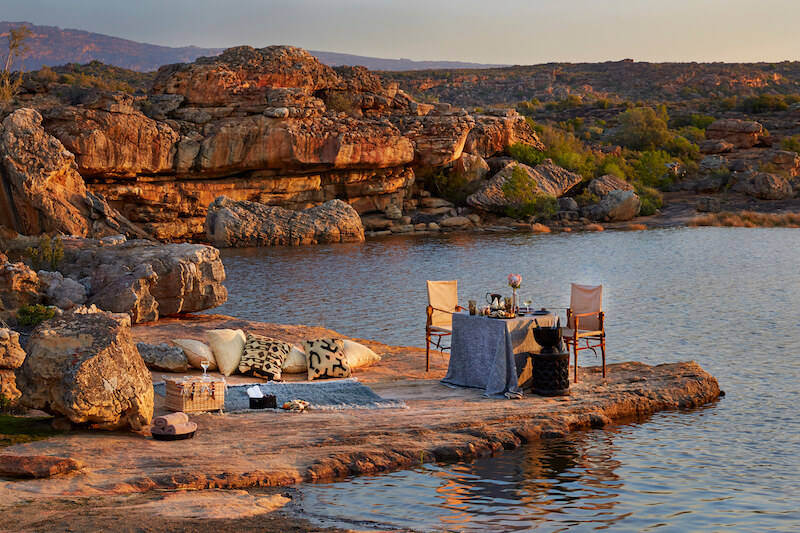 Cradled by the Cederberg Mountains, approximately two hours north of Cape Town, Bushmans Kloof provides a perfect blend of rugged outdoor adventure and high-end pampering. Take a guided hike along the Crystal Pools Trail, complete with waterfall swimming and a picnic, then return to the hotel for a spa treatment inspired by ancient African traditions. Four restaurants offer nutritious, seasonally inspired meals using ingredients from the onsite gardens, but we recommend ending the day with a romantic private dining experience in one of the reserve's most scenic spots.
Fivelements (Bali, Indonesia)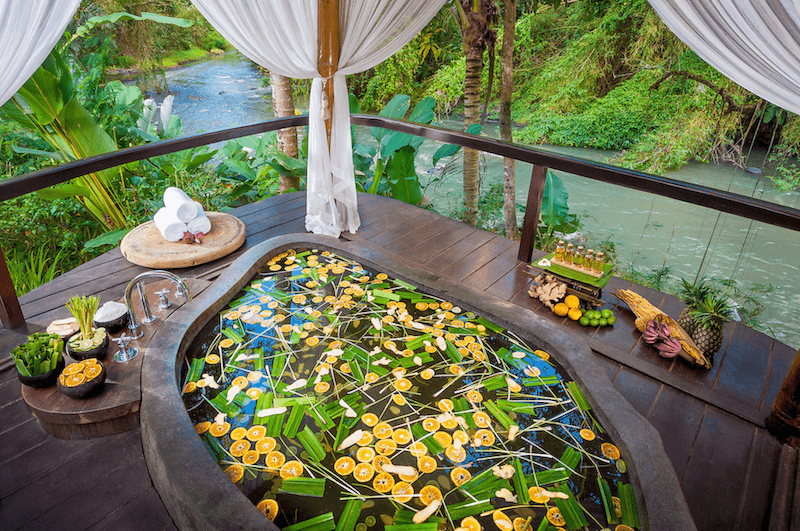 Rich with ancient healing traditions and rituals, ripe exotic fruits and lush rice paddies, Bali has long been a magnet for those seeking balance and wellbeing. There's no shortage of luxurious wellness-focused hotels on this Indonesian island, but Fivelements stands out for its personalized retreats rooted in Balinese healing methods, sacred arts and plant-based cuisine. Wake up in your elegant jungle suite to the soothing sounds of the Ayung River, then take a yoga class and refuel with a superfood dragon fruit bowl. From there it's a choose-your-own-adventure of traditional ceremonies and rituals that span everything from a fire blessing (a meditative fireside experience led by a priest) to a bathing ritual (picture an oversized bathtub full of floating petals and aromatic oils).
Niraamaya Retreats (Kerala, India)
If you've already reaped the benefits of yoga, you might be ready to explore its "sister science," Ayurveda. This ancient healing system, which prescribes a holistic approach to each person based on their dosha, or constitution, has been used in India for thousands of years, and you can try it luxury-style at Niraamaya Retreats. Perched on a cliff and surrounded by palm-fringed Kerala beaches, Niraamaya Retreats offers its guests programs like the Ayurveda Stress and Strain Buster, a three-night program incorporating yoga, a consult with the resort's onsite Ayurvedic physician, herbal medicines and a daily 90-minute Ayurvedic therapy, like the traditional abhyanga oil massage.
Lake House on Canandaigua (New York, USA)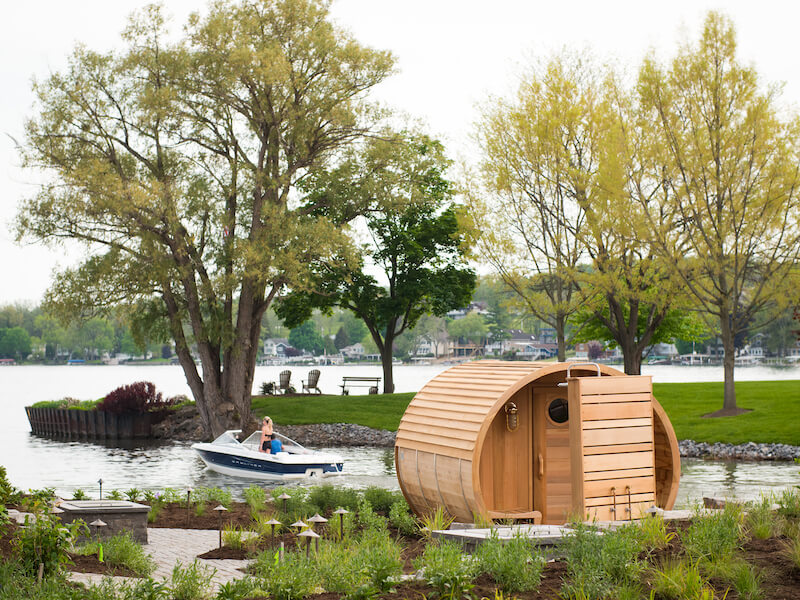 Situated in the Finger Lakes region of New York, in the shell of a former motor lodge, the Lake House on Canandaigua is a country retreat designed to help you slow down and unwind. Meander through the lush grounds, dip in the pool or go sailing on the lake before making your way to the Willbrook Spa for a custom treatment and a sweat with a view in one of its creekside saunas. You'll feel rested and restored by check out time.
Kamalaya (Koh Samui, Thailand)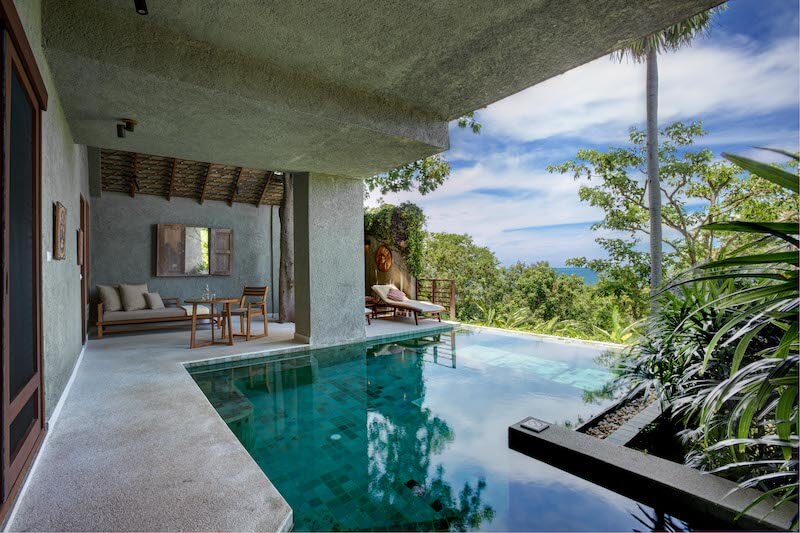 Nestled in the emerald green jungle of Koh Samui island, Kamalaya is one of Asia's most famous and frequently awarded wellness resorts. A comprehensive range of retreats marry ancient Eastern healing traditions with Western medical research, allowing guests to restore their equilibrium and leave feeling revilitized. Since the pandemic, Kamalaya has introduced two new programs: Resilience & Immunity, which is designed to reduce inflammation and fortify the immune system, and Embracing Change, a mental health-focused retreat intended to help those suffering with grief and anxiety.
Shou Sugi Ban House (The Hamptons, New York)
The Hamptons was due a wellness retreat/destination spa when Shou Sugi Ban House stepped in to fill the void in 2019. This 13-studio wabi sabi inspired hotel offers fitness, nutrition, yoga, skin and body care, hydrotherapy, meditation and healing arts, led by resident experts who customize each "wellness journey" to the guest's needs. You'll eat well but healthily at Shou Sugi Ban House thanks to chef Mads Refslund, a co-founder of Noma in Copenhagen, two-time Michelin star recipient and four-time winner of the World's 50 Best Restaurants. Expect seasonal, locally sourced ingredients with a plant focused bent that will fuel your next fitness class.
Mirival (Arizona, USA)
Mirival's flagship hotel in Tucson, Arizona is one of America's most lauded wellness resorts for good reason. It's got everything you'd expect from a hotel of its caliber – plush rooms with cloud-soft beds, hiking trails, fitness classes and a tranquil spa – but it's Mirival's more outside-the-box offerings that make it so special. Think award-winning equine healing experiences, spiritual drumming, astrology and past life regression. This is where people come when they're ready to deep dive into the world of wellness and find what works for them.