Satiating Stays: 5 Foodie Hotels With Unique Culinary Concepts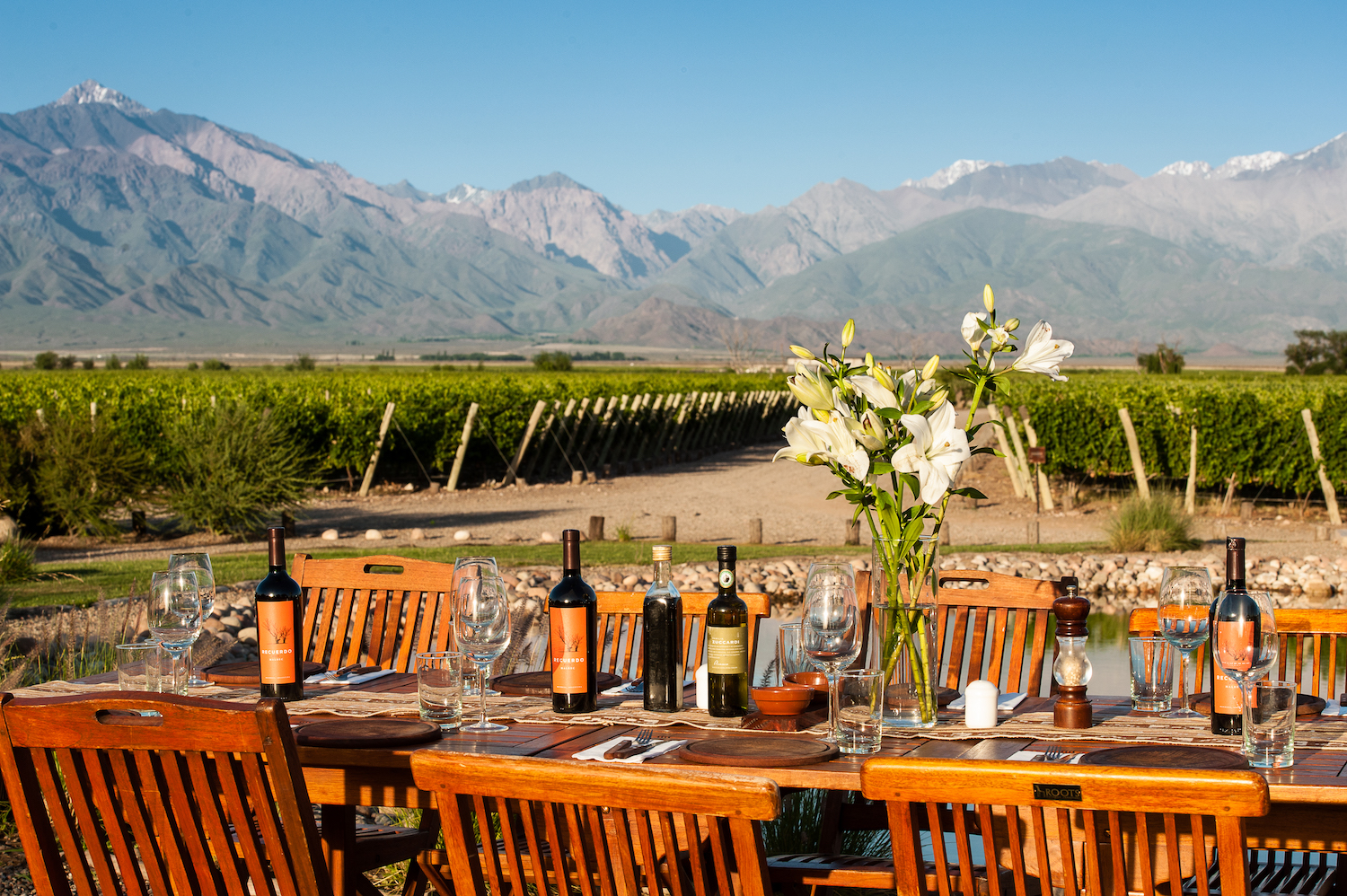 Satiating Stays: 5 Hotels With Unique Culinary Concepts
By Esme Benjamin
Food is more than just fuel for our adventures, it's an integral part of the sensory experience of travel, a gateway to some of our fondest memories and celebrations. If you're the type of traveler who's always researching your next great meal, these culinary-focused hotels should be atop your bucket list.
Through opportunities for learning and hands-on participation, they invite guests to experience food and drink beyond the dinner table, facilitating deeper connection to the land, cultural traditions and local community. Book a stay and turn vacation mealtimes into meaningful moments.
Applewood Manor, North Carolina
When empty nesters Stephen and Robin Collins bought and renovated Applewood Manor, one of Asheville's most storied properties, their intent was to open a B&B-meets-boutique-hotel that reflected their passions — namely, really good food. Besides offering guests bespoke dinners, foraging trips, and cooking classes led by the couple (Robin is an expert baker and graduate of The French Culinary Institute and Stephen is a restaurant/bar owner and investor), guests can also enjoy Applewood's pop-up dinners prepared by lauded chefs. To date the property has hosted four guest chef experiences for 16 people at a time, each with a special six-to-eight course tasting menu and wine pairings plucked from Stephen's personal collection.
"We thought, a few nights a year, let's be Asheville's only Michelin star restaurant," explains Stephen Collins. "We want an experience at Applewood to be interactive and highly engaging. When the Michelin star chefs are in the house there's no firewall between them and the guests. The guests can come into the kitchen and in some cases the chef will put them to work on the line, pulling microgreens off a stem or learning how to slice something."
Don't worry if your trip doesn't coincide with a guest chef experience. Join Applewood Manor's Friday night prix fixe dinners or sign up for a "Cook & Stay" experience for culinary lessons from the Collinses themselves.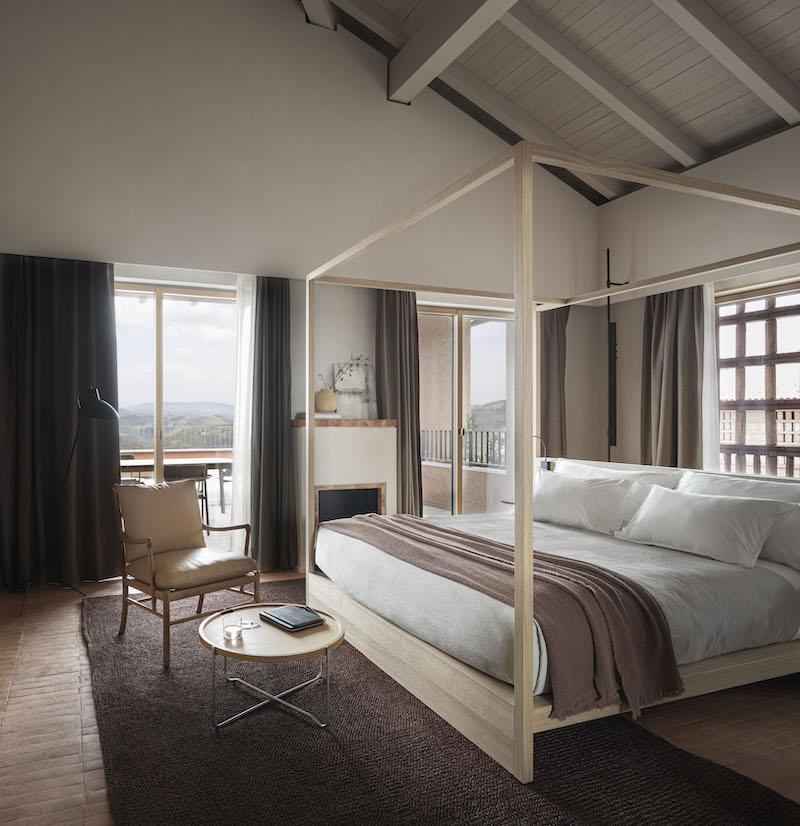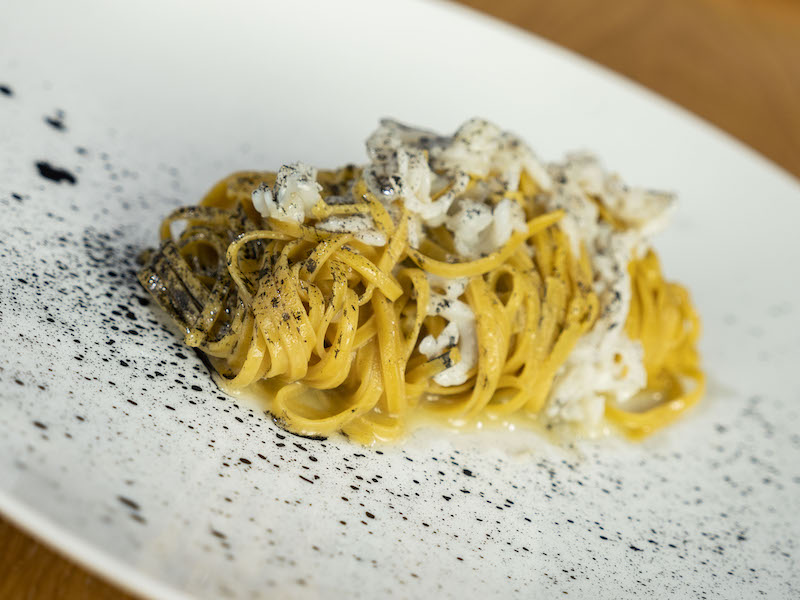 Casa di Langa, Italy
Italy's Piedmont became a designated UNESCO World Heritage site in 2014, honoring the region's fertile landscape and winemaking traditions that date all the way back to the 5th Century BC. It's here, in the shadow of the Alps, that eco-conscious boutique hotel Casa di Langa provides guests unique experiences oriented around its coveted wine and white truffles.
Dive into blind tastings at the hotel's educational Wine Academy or join its chefs for a cooking class, where you'll practice making Langa's most delectable dishes. Think: A velvety tajarin pasta smothered in butter and sage. But perhaps the most unique culinary experience available at Casa di Langa is truffle foraging. Explore 100 acres of working vineyards and undulant Italian countryside, unearthing these rare delicacies with help from expert truffle hunters and their Lagotto dogs – an Italian breed with a nose for tracking down truffles.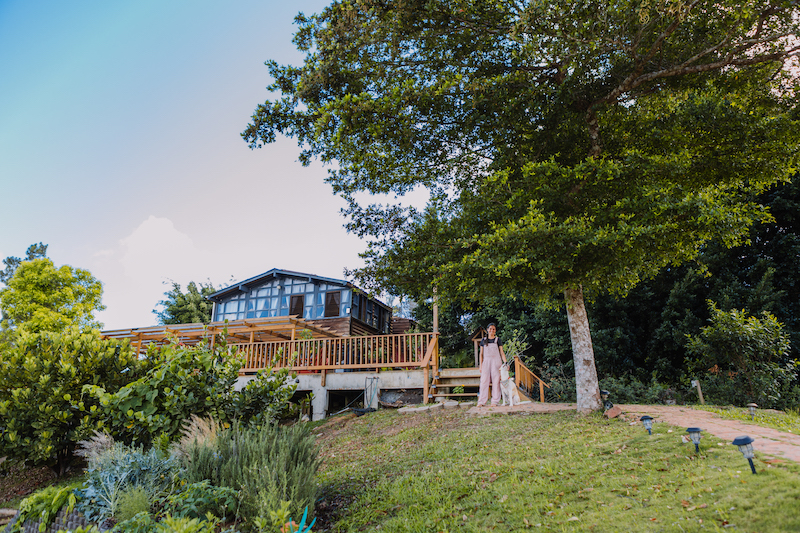 El Pretexto, Puerto Rico
For a deep dive into Puerto Rican cuisine and the island itself, book a stay at El Pretexto, the country's first "culinary farm lodge." Helmed by local entrepreneur Crystal Díaz, this elevated farmstay lures travelers to the mountains of Cayey with the promise of sorbet sunsets, laidback rural living and authentic cultural experiences oriented around food.
Guests of El Pretexto can savor farm-to-table dinners complete with a tour of the property or a pop-up culinary experience prepared by one of the local area's top chefs, including Natalia Vallejo, Francis Guzmán, and Martin Louzao.
For something altogether more immersive, sign up for the El Pretexto Food Experience – a 7-day stay hosted by Díaz and her team, which incorporates cooking classes, wine and rum tastings, excursions to fishing villages and coffee plantations, and dining with celebrated chefs. Plus, retreat-style wellness offerings like yoga, massages and beach days.
Casa Silencio, Mexico
The Mexican state of Oaxaca has long been a food tourism hotspot, especially for fans of mezcal, the smoky agave spirit first developed there in the 16th Century. Now, a boutique-hotel-meets-distillery an hour outside of Oaxaca City has created a chic sip-and-stay experience modeled after the world's finest vineyard hotels.
Set amid the striking landscape of agave fields, Casa Silencio's six sumptuous suites decorated in moody shades of tobacco and charcoal host customers of Mezcal El Silencio (the artisanal mezcal brand founded by Fausto Zapata and Vicente Cisneros), allowing them to learn exactly how their favorite tipple is made – and perhaps even participate in making a batch.
A private tour and tasting experience starts with a behind-the-scenes look at the entire production process, from the tahona wheel to the distillation area, followed by a tasting of the brand's special edition mezcals accompanied by award-winning signature bites. Next, guests enjoy a multi-course dinner cooked by Chef Daniel Robles Sumano served with mountain views at Casa Silencio's grand stone table. If by the end of the meal you're in the mood for more mezcal, a fireside nightcap under the stars concludes the evening.
The Vines Resort & Spa, Argentina
If you've always harbored a fantasy of becoming a winemaker, The Vines Resort & Spa can make that dream a reality. Snuggled in Mendoza's Uco Valley, a high-altitude winemaking region at the base of the Argentinian Andes, the hotel offers a wine-themed experience that goes beyond the typical tastings (though, of course, they do that too).
Help with planting vines during planting season, harvesting grapes during harvesting season, or take your winemaking aspirations to the next level and create your own small-batch label, guided from vine to bottle by the winery's experts.
For those who prefer to simply sample in abundance, The Vines Resort & Spa boasts an impressive culinary experience pairing its award-winning bottles with famous Argentinian beef prepared over an open-flame. The perfect end to a day of horseback riding or fly fishing under a vast blue sky.
* Featured image courtesy of The Vines Resort & Spa