Five Steps for the Ultimate Vegas Night out at ARIA Resort & Casino
Five Steps for the Ultimate Vegas Night Out at ARIA Resort & Casino
Las Vegas is a city that shines brightest after sunset. Famous for unparalleled nightlife and unforgettable entertainment, it's a destination that never fails to deliver memorable experiences. But a great Vegas night out isn't just about the magic of spontaneity. It's about preparation and the thrill of anticipation. No hotel understands the night-out ritual better than ARIA Resort & Casino, where even the small details leave a big impression.
Step One: Redefining the Check-in Experience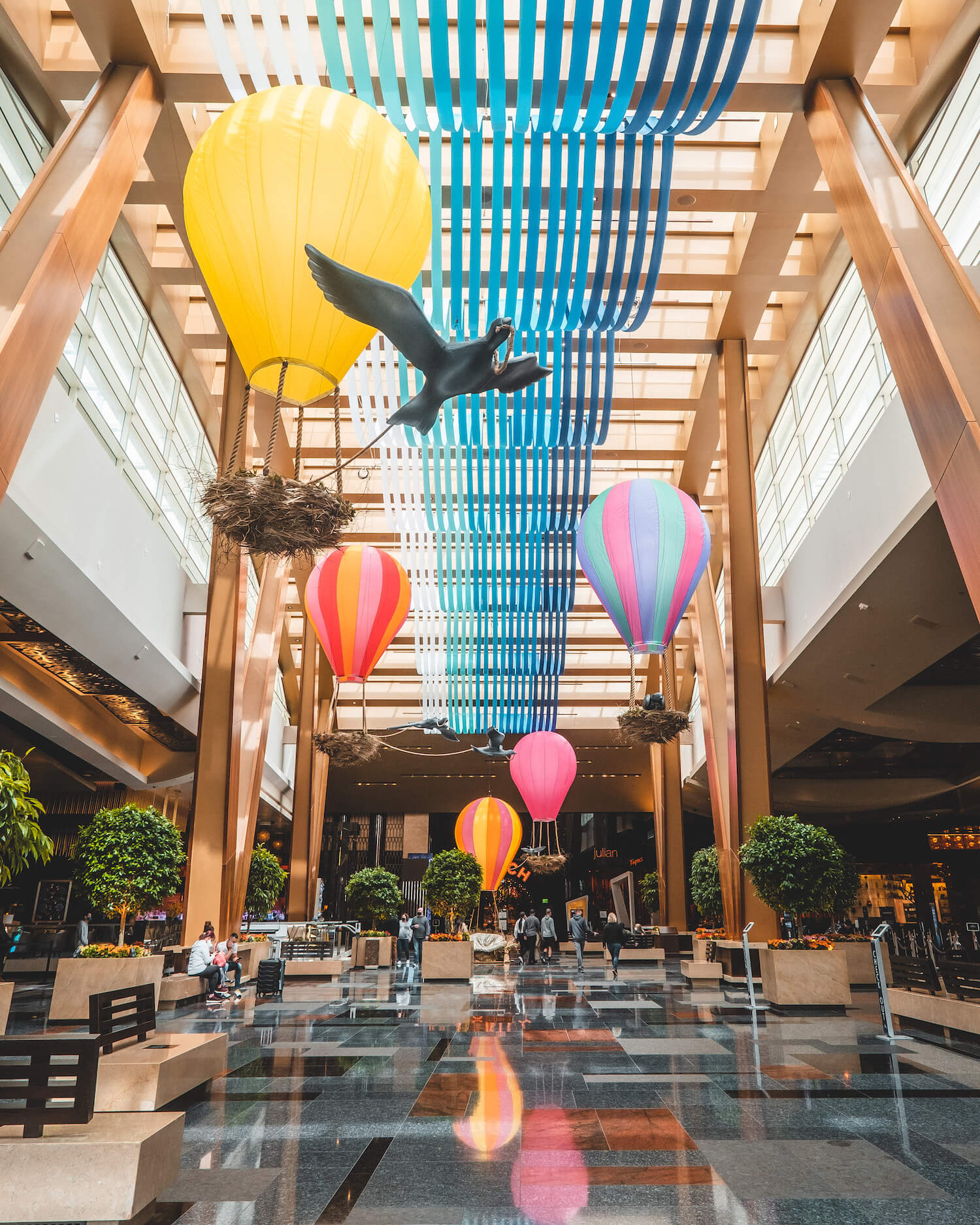 When you step through the doors and into the lobby at ARIA Resort & Casino, you'll be awe-struck immediately. Seasonal themes Inspire larger-than-life decor—think a colorful flying dragon for Chinese New Year or a cascade of giant fall leaves suspended overhead—and a warm greeting at the front desk puts you in vacation mode instantly. Want to jump right into your vacation? Download the MGM Resorts mobile app and you can check-in and unlock your room seamlessly. Up in your room or luxurious Forbes Five-Star Sky Suite, clever technology pulls out all the stops as you enter for the first time: lights slowly turn on and your name appears on the TV screen. Welcome to ARIA.
Step Two: Get Your Glam On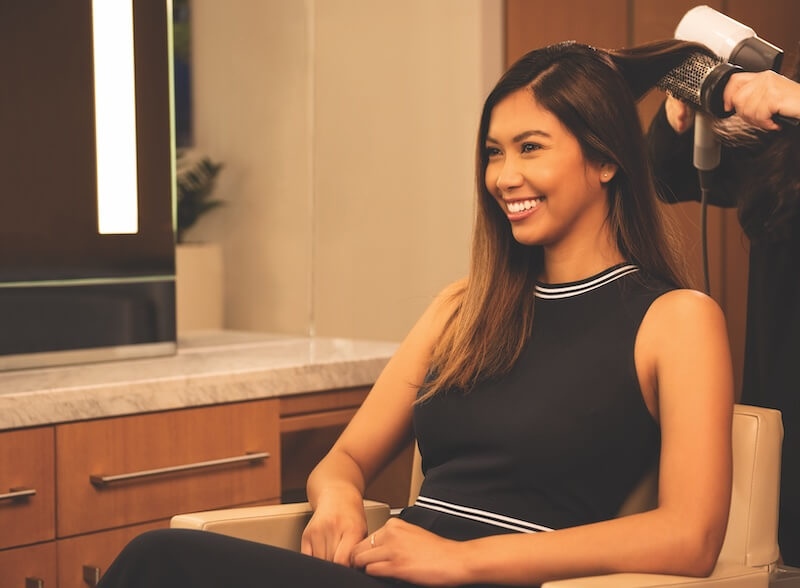 Nothing gets you in the headspace to go out like a meticulous grooming and styling session. Cue the 'getting ready' montage. Start by picking up a new outfit from Terrene. ARIA Resort & Casino's on-site boutique sells everything from accessories and clothing to swimwear (ideal for that poolside recovery session the following day). Then, get a fresh trim at the barber shop or blow-out at The Salon.
Step Three: Dinner That's a Show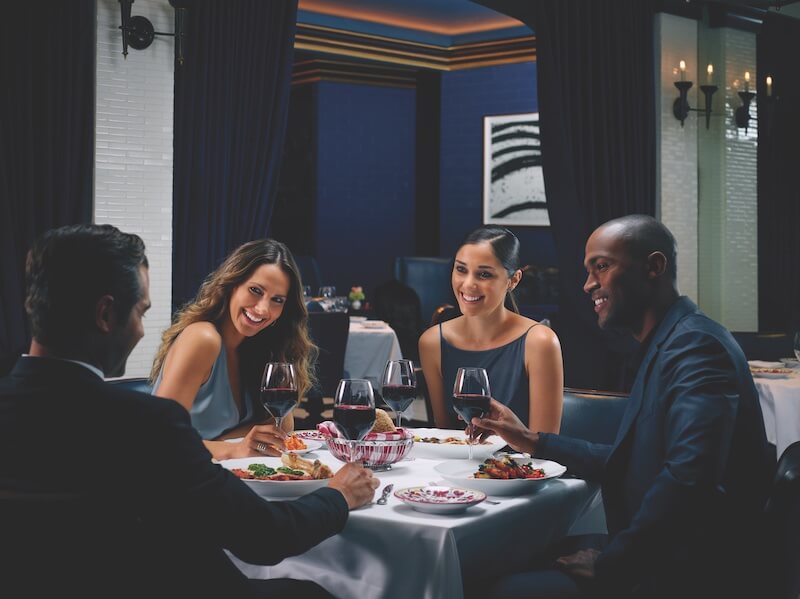 At Carbone, dinner is truly the show. ARIA Resort & Casino's upscale Italian-American restaurant pays homage to the glamor of New York's Little Italy in the 20th Century. Expect classic dishes like Chicken Scarpariello, Lobster Fra Diavolo and Octopus Pizzaiolo with a side of showmanship. Whether it's mixing your ceasar salad, hand-pulling creamy mounds of mozzarella, or adding the final flourish to the restaurant's signature Veal Parmesan, Carbone's dishes are finished right at your table, providing a unique element of entertainment with your meal.
Step Four: Hit the Town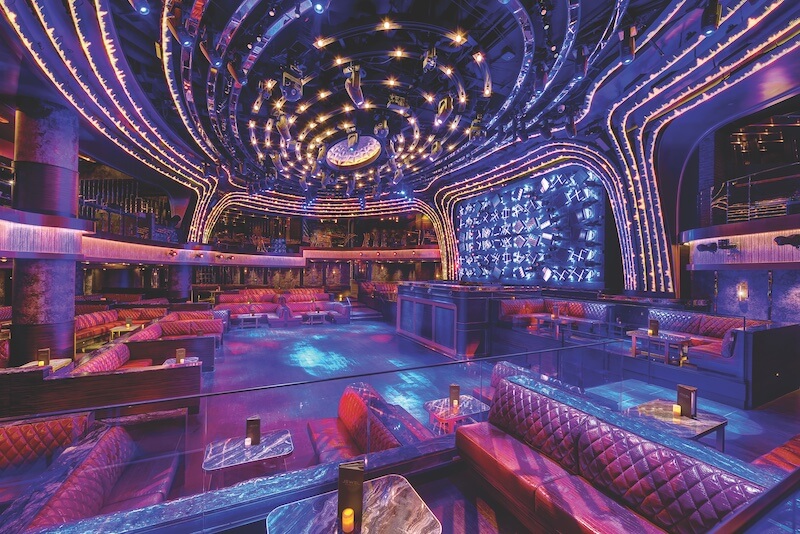 It's hard to beat ARIA Resort & Casino when it comes to location. Not only is the hotel situated smack dab in the heart of The Strip, it's also physically connected to some of the best entertainment venues in the city. On one side you'll find the Bellagio with its iconic fountains and Cirque du Soleil's "O" show. On the other, you'll find Park MGM, home of the most sought-after Vegas residencies like Bruno Mars and Lady Gaga, and, the T-Mobile Arena, home of the Vegas Golden Knights and touring headliners. You can reach either from the hotel via connected walkways or the super-convenient ARIA Express Tram (a must if you're wearing heels). If you're having too much fun at ARIA and would rather stay onsite then venture over to JEWEL Nightclub, an elevated night club experience, complete with shimmering decor and world-famous DJs.
Step Five: The Wind-Down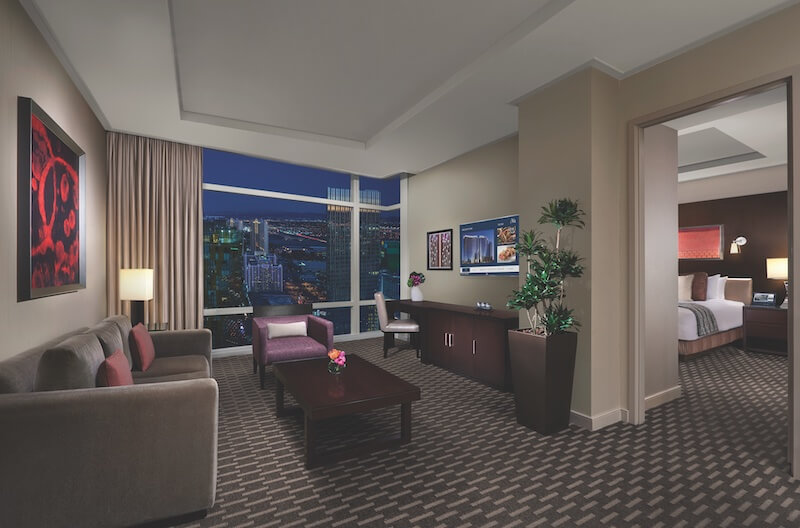 Reluctant for the night to end? Grab a nightcap at one of ARIA Resort & Casino's atmospheric bars and lounges, including ALIBI Ultra Lounge or Lift Bar, which keeps the vibe going late night with live music. When you do finally feel ready to recharge, ARIA's rooms make it easy with a goodnight button to power down your room with the touch of your finger. After a night of unparalleled amenities that make you feel right at home, you'll be ready to do it all over again tomorrow.
This story is sponsored by ARIA Resort & Casino