Caribbean
Caribbean Confidential
7 Pristine Beaches Without the Tourist Factor
Forget what you think you know about Caribbean vacations. Beyond the hustle of floral-shirt clad tourists lies an array of untouched beaches waiting to be discovered. So don your snorkeling masks and prepare for unobstructed panoramic views, because we've rounded up our top seven hidden Caribbean beaches. Travelers who dare to veer off the beaten sand will love these secluded tropical hideaways.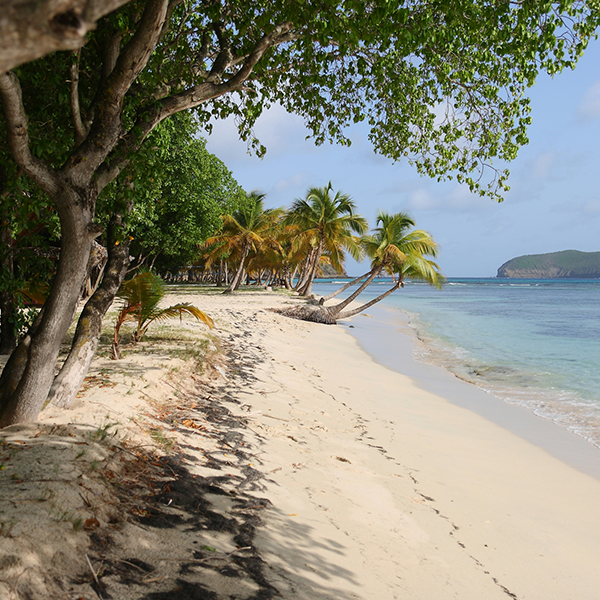 Mustique, St. Vincent & The Grenadines
Indulge in all the luxuries this private island has to offer. From spa treatments and fine dining, to horseback riding and scuba diving, you can be as busy or as relaxed as you choose on the island of Mustique.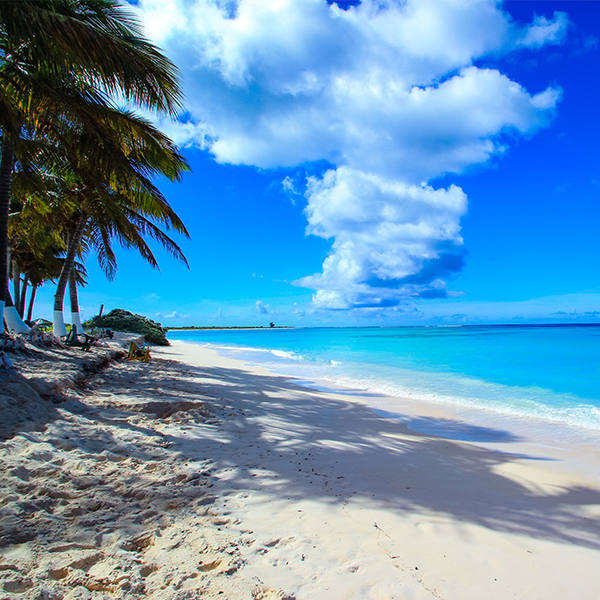 Cow Wreck Bay Beach, BVI
Yes, you will find cows roaming on this fairly deserted island. After taking a dip in its jewel colored waters, don't forget to stop by the Cow Wreck Beach Bar & Grill for lobster and their signature cocktail—a creamier take on the Painkiller.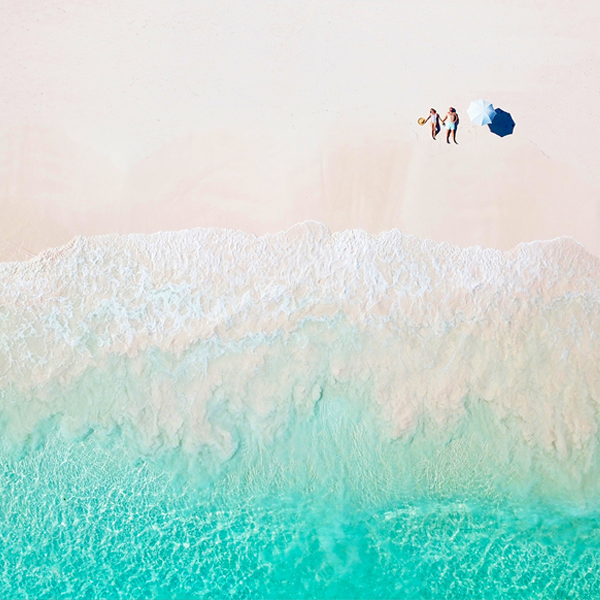 Harbour Island, Bahamas
Admire the quaint, pastel cottages of the Bahamas without the crowds at Harbour Island. With ample chaise lounges spanning across its pink sand beaches, you can take your time finding the perfect spot to enjoy the dazzling ocean views.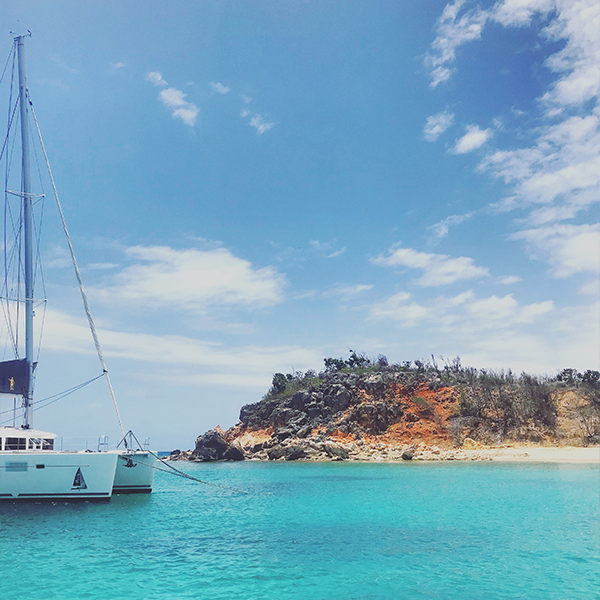 Ile Tintamarre, St. Martin
Known by locals as "the Flat Island," Ile Tintamarre boasts a soft, sandy beach on the west side, and a rocky snorkeler's haven on the east side. This remote tropical paradise is so undeveloped, visitors are advised to come prepared with their own food and water.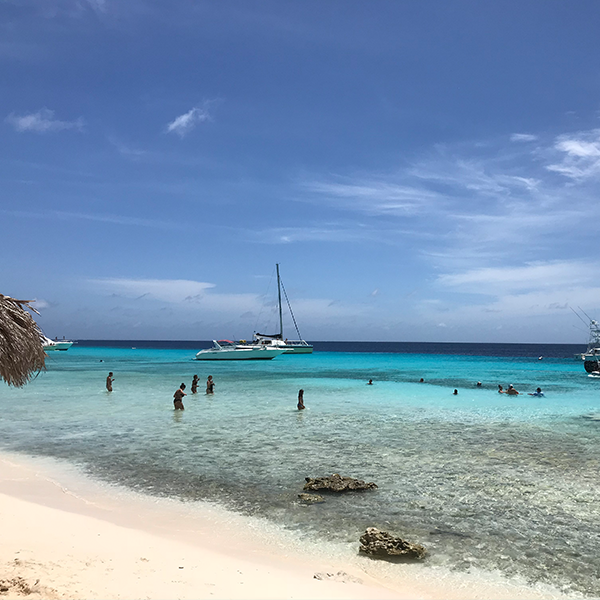 Klein Curacao, Curacao
Take a boat ride from Curacao to the uninhabited island of Klein Curacao, or "Little" Curacao. The colorful marine life found in its surrounding shipwrecks and reefs makes this snorkeling destination well worth the trek.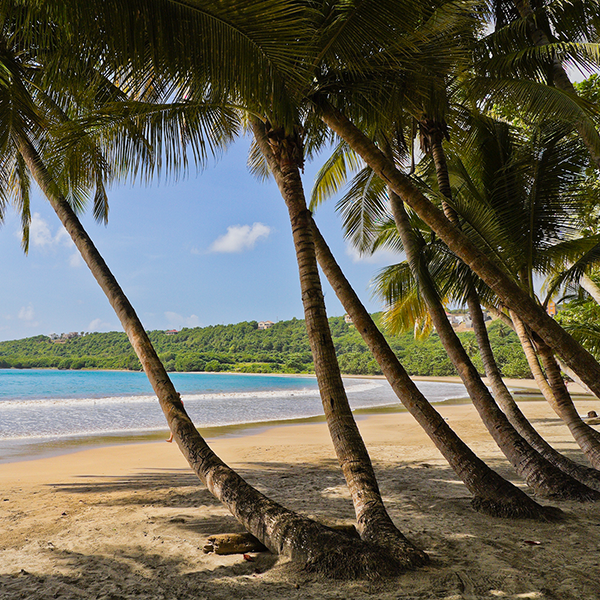 La Sagesse Beach, Grenada
You won't want to leave the palm tree-shaded shoreline at La Sagesse Beach, but we suggest you try. Come face to face with exotic birds and monkeys on one of the many nearby nature trails, or cool off with a drink at the historic Westerhall Rum Distillery.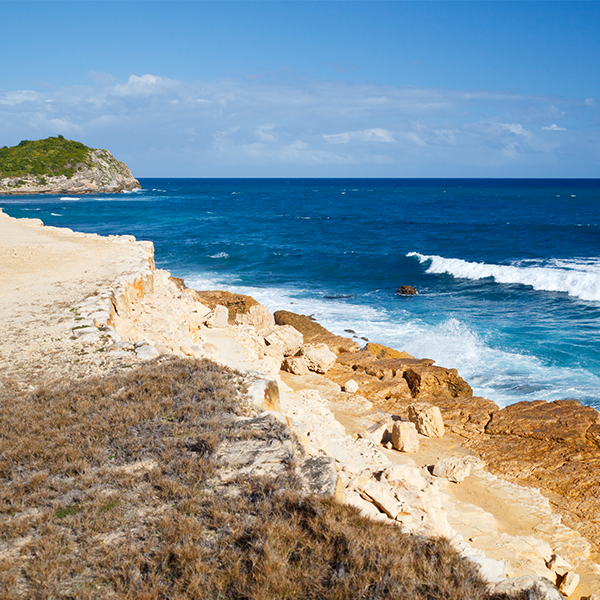 Half Moon Bay, Antigua
Those who venture to the more rural, eastern part of Antigua will be rewarded with the secluded sands of Half Moon Bay. This crescent shaped beach hugs the ocean for almost a mile, leaving plenty of space to stretch out and take in the sparkling waters and lush tropical views.