6 Creative Retreats to Nurture Your Inner Artist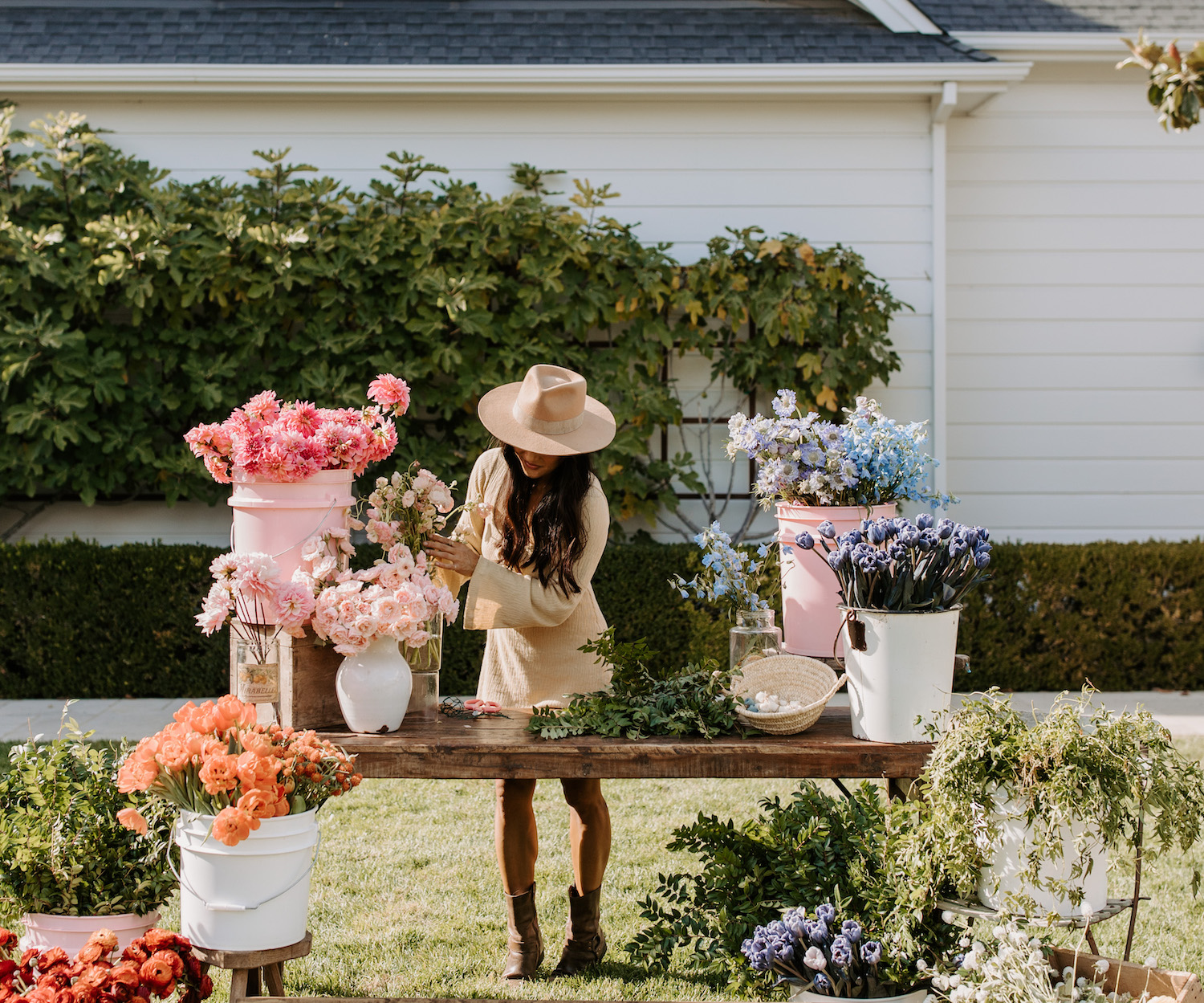 6 Creative Retreats to Nurture Your Inner Artist
By Esme Benjamin
Creativity. It's a hallmark of the human species, yet most of us neglect our inner maker, convincing ourselves we don't have enough time, enough talent, or enough energy to bring our ideas into the world. What if you set excuses aside and booked a vacation with the goal of nurturing inspiration? These trips and retreats pair travel with hands-on lessons in popular creative disciplines, allowing you to build on your innate skills and talents, and return home with a tangible creation. If you've been dreaming of picking up a new hobby or reigniting your passion for an old one, a creative retreat is the perfect place to begin.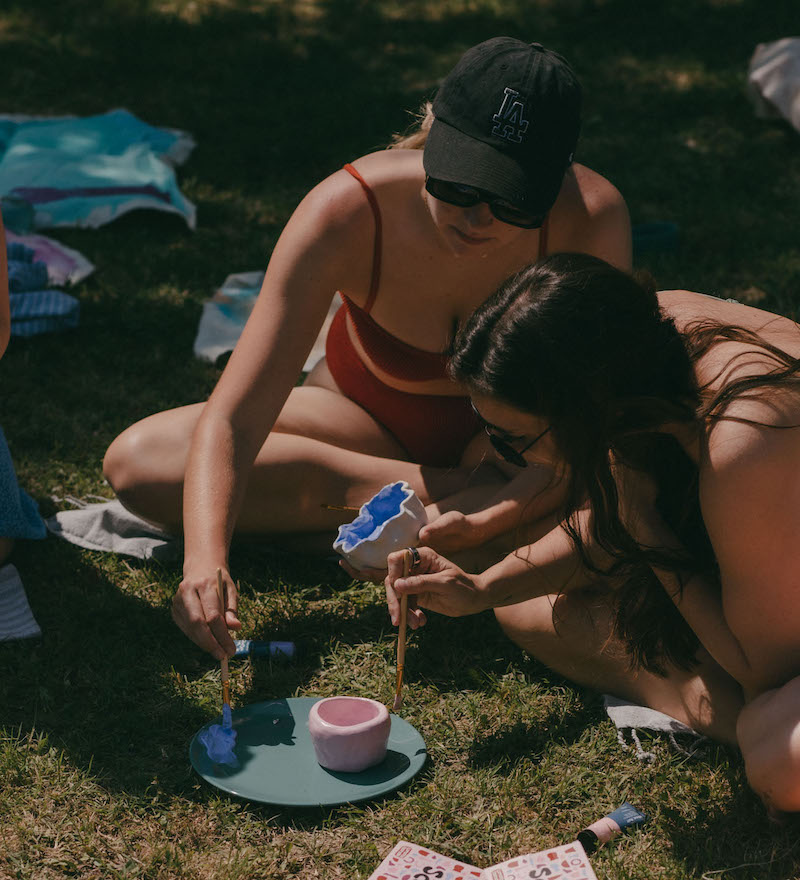 Pair Art and Yoga in Beautiful Locales
Sol Creative's focus on building community and connection makes its retreats a safe space for experimentation. Daily workshops in painting, drawing, and ceramics, led by artist Venetia Berry, encourage attendees to banish self-judgment and expectations and go with the flow, creating abstract works with playfulness at their core. Alongside art classes, these female-focused creative retreats also include daily yoga practice and communal plant-based meals, cultivating an all-encompassing sense of well-being. Sign up now to join Sol Creative's Autumnal Equinox retreat in September 2023, which will take a small group of women to the Portuguese countryside to nurture their creative streak and nourish their bodies in time for the shifting seasons.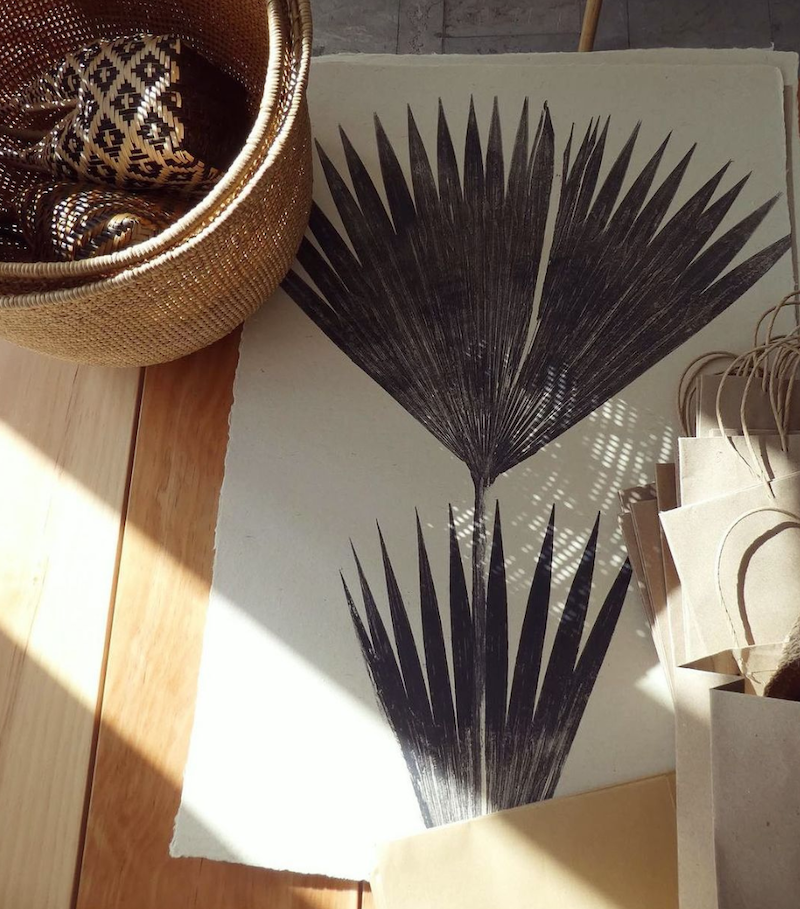 Learn Crafts From Local Artisans
Born from a desire to educate consumers about artisan processes while also fostering cross-cultural connections, Thread Caravan offers creative retreats in collaboration with craftspeople around the world. Trips combine destination-specific must-do experiences (think: a hammam visit in Morocco, or volcano hiking in Guatemala) with workshops led by local artisans, offering travelers the chance to learn and practice traditional crafts like weaving and pottery. An upcoming 2024 retreat to Colombia will delve into regional crafts like rug weaving, paper making and printing, and the art of using natural dye, set in the beautiful mountain town of Barichara.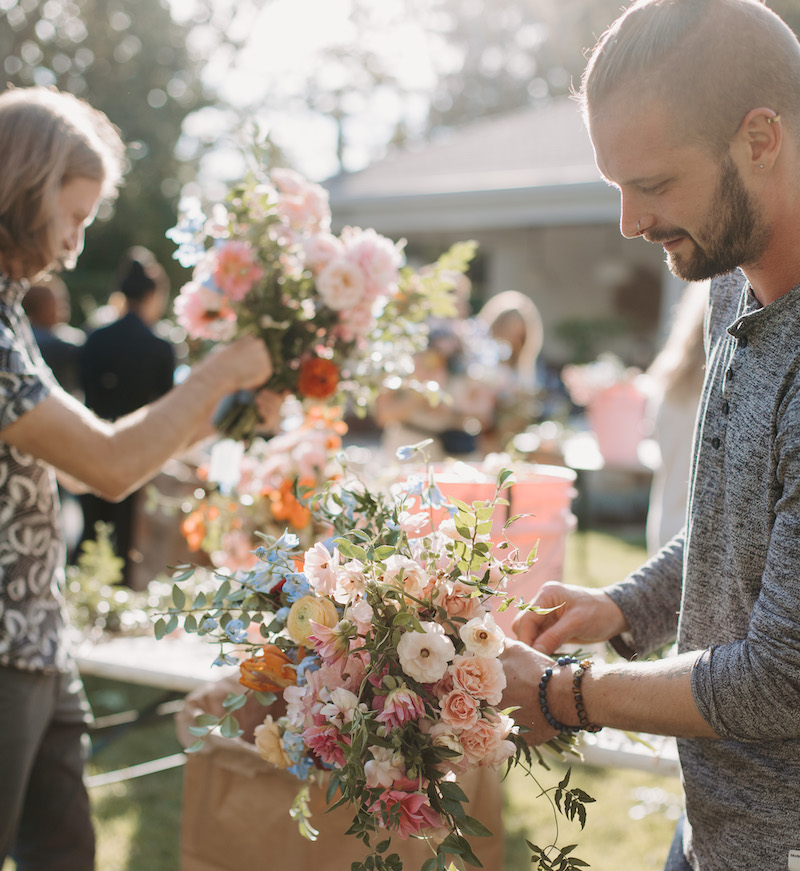 Perfect the Art of Floral Design
Aspiring florists will be in their element at Mise en Fleur, a creative retreat hosted by Christina Yan, the owner of two successful floral companies and former cast member of HBO's reality series Full Bloom. The first half of each day will be dedicated to hands-on floral arrangements and the mastery of unique design techniques developed by Yan. The second half will help attendees hone their business chops, with classes covering the nitty-gritty of launching and marketing a floral business. An upcoming Mise en Fleur retreat in Tremezzo, Italy, pairs these creative and educational components with lots of downtime to explore Lake Como and savor communal meals cooked by a private chef – gorgeous floral centerpieces included, of course.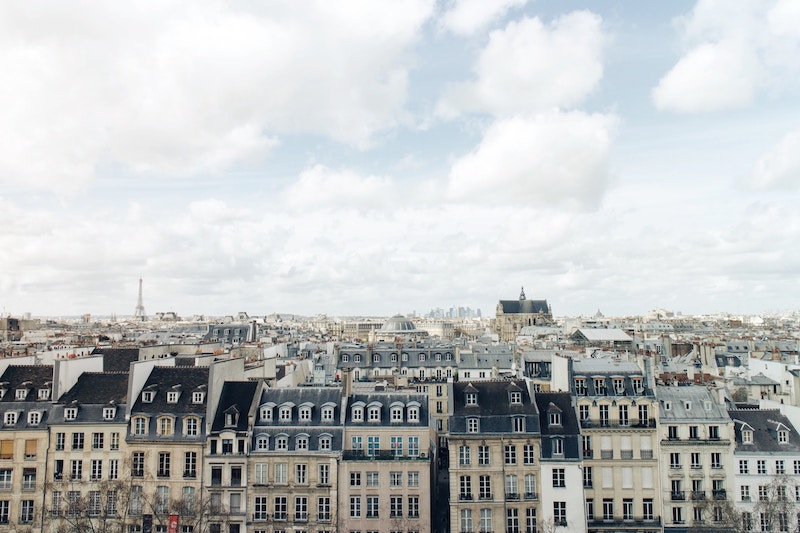 Write Your Novel in Paris
Now in its 15th year, the Rohm Paris Writers Retreat might help you get that book idea you've been mulling over out of your brain and onto the page. Join New York Times best-selling author and literary agent Wendy Goldman Rohm in a private loft in the city's 3rd arrondissement, where you will learn all the essentials of developing, writing, and selling your book. If publication is your goal then regular workshopping sessions, guest speakers (many of them with Pulitzers to their name), and wine-fueled networking soirees will all help bolster your chances of successfully landing a deal. In your free time, make the most of being in Paris! Wander the cobbled streets, stopping at little bistros frequented by literary giants like Hemingway and Oscar Wilde.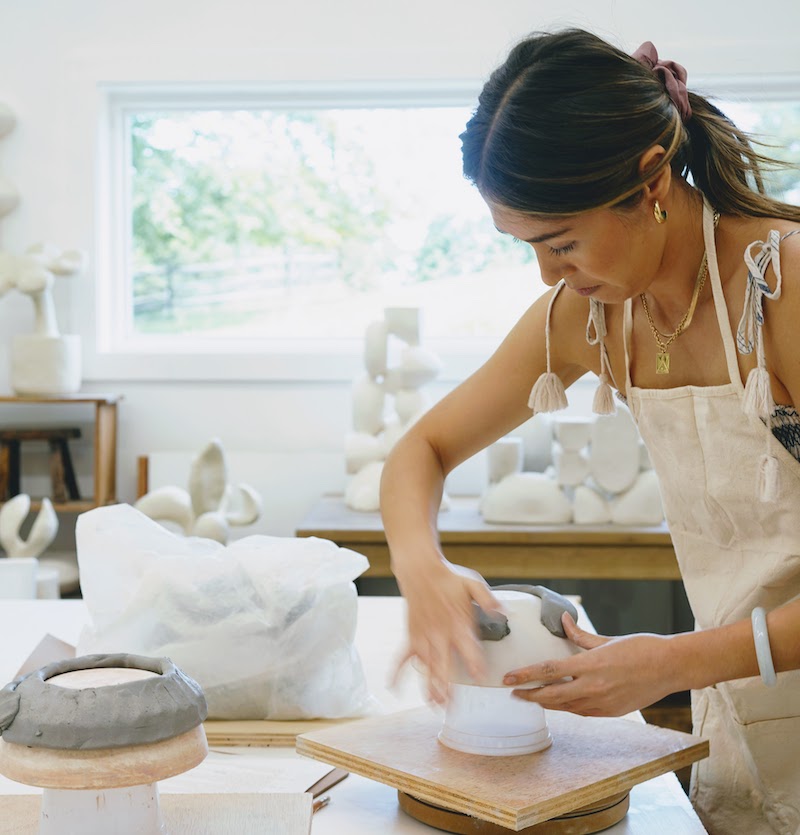 Unwind With a Ceramics Workshop
For a short and sweet creative retreat, head to Pound Ridge, just outside of New York, and join ceramic artist Re Jin Lee for a one-day clay workshop. The Unwind Retreat begins with a morning ritual and gentle yoga session, followed by an unstructured clay lesson led by Lee, where you will learn to let go of any goals or expectations and tap into the meditative effects of hand-shaping your sculpture. A nutritious meal will also be provided courtesy of a local health coach/personal chef, and if you want to extend your stay in leafy Pound Ridge, you can rent Sweetbriar Guesthouse, Lee's elegantly decorated cottage situated on a former dairy farm.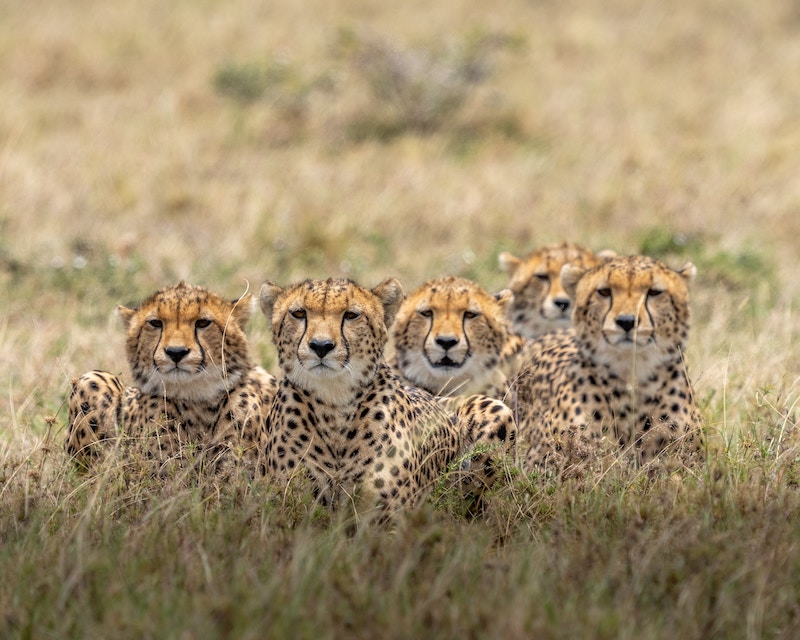 Learn Wildlife Photography
Award-winning photographer and conservationist Suzi Eszterhas leads small-group photo tours to some of the world's most ecologically-diverse places, from Costa Rica to Botswana. Each carefully devised itinerary is designed to give travelers opportunities to spot and photograph wildlife under the guidance of Eszterhas, whose work has won some of the industry's most prestigious awards, including the Wildlife Photographer of the Year Competition and the National Wildlife Photo Contest. It doesn't matter whether you're comfortable behind a camera or a complete beginner – if you've ever pored over a copy of National Geographic and dreamed of becoming a wildlife photographer, these creative retreats will help you hone your abilities and capture the image of a lifetime.
*Featured image courtesy of Mise en Fleur