The Best Places to See Fall Foliage
Fall Foliage
Tracking Down the Season's Most Colorful Destinations
There's something about crisp fall days that makes us want to pack our coziest sweaters and hit the road for a getaway. And while there are plenty of places to explore this time of year, no autumnal trip is complete without the picturesque colors of turning leaves. Whether you're in the mood for a city vacation, a camping trip or a peaceful drive along charming roads, there's a foliage-filled destination for you.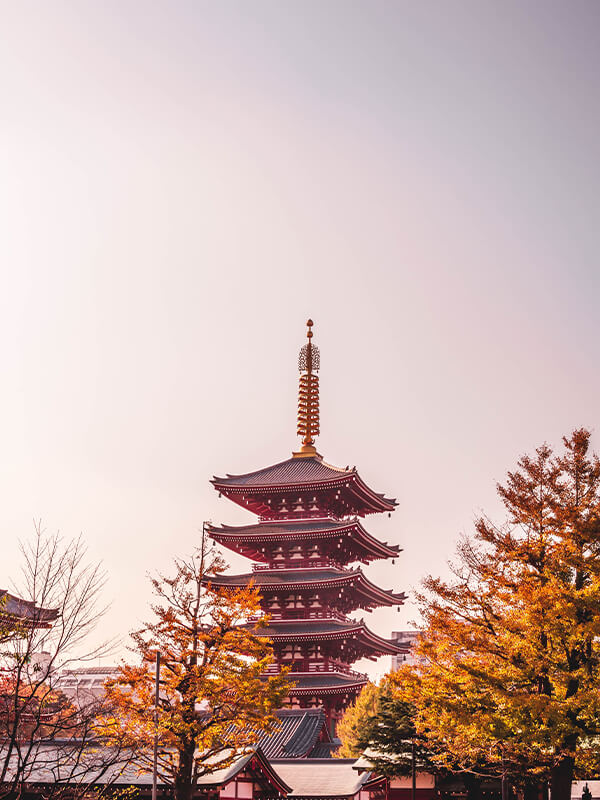 Tokyo, Japan
This iconic city has plenty to offer when it comes to incredible food, vibrant culture and, of course, spring's stunning cherry blossoms. But don't overlook fall in Japan, when "koyo" —colorful leaves—blanket the country in fiery hues. Come mid-November, visitors can head to Koishikawa Korakuen Garden and Ueno Park to catch a glimpse of the foliage at its peak, all without leaving the heart of this captivating city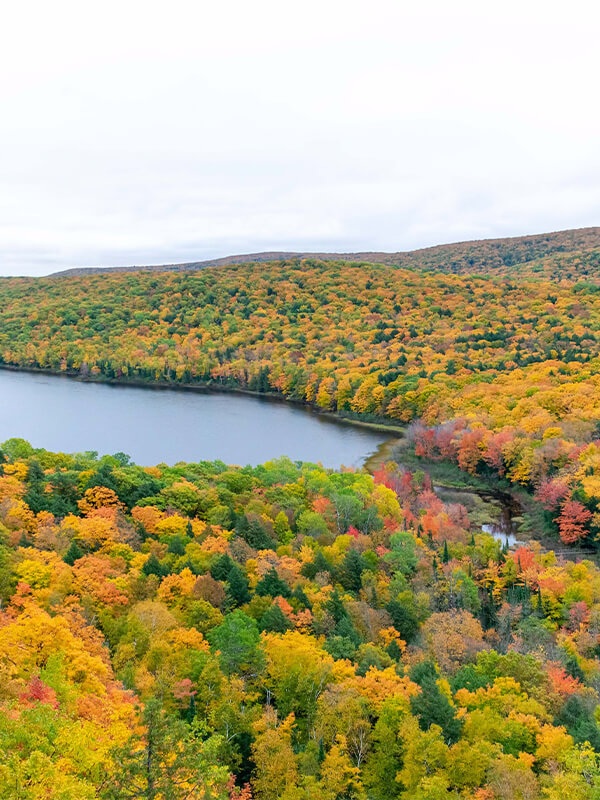 Upper Peninsula, Michigan
Sure, New England has long reigned as the go-to destination for leaf-peeping in the U.S. But Michigan just may knock the East Coast from the top spot, thanks to lush forests complemented by stunning shorelines along the Great Lakes. With over seven million acres of tree coverage, it's no wonder the UP was voted the best destination for fall foliage by USA Today readers last year. Book your trip before it's too late—foliage in the region tends to peak in early to mid-October!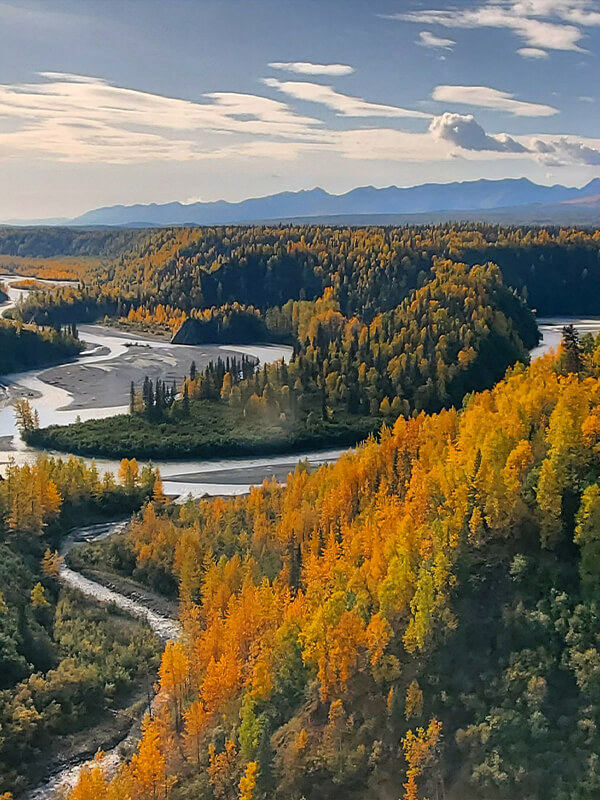 Denali National Park, Alaska
Come for North America's tallest mountain—stay for the reds, golds and yellows of the surrounding landscape. Between the busy summer season and winter's deep freeze, Denali National Park briefly becomes a fall wonderland alight with color. And with over 200 species of animals and excellent views of the Northern Lights, adventurers can enjoy more than just leaf peeping. Be sure to plan your visit before the end of October to beat the snow.

Tuscany, Italy
Let's be honest: There's no bad time to visit Tuscany. But autumn, after the summer crowds clear out and the leaves begin to turn, is certainly a contender for the ideal time to experience this enchanting destination. Time your visit to one of the region's most storied traditions, "la vendemmia", or the grape harvest, as you snack on chestnuts and sip to-die-for wine. And no fall visit is complete without a stop in the Casentino Valley, where visitors can discover one of Italy's largest national parks, filled with stunning foliage and historic castles dotting the rolling hills.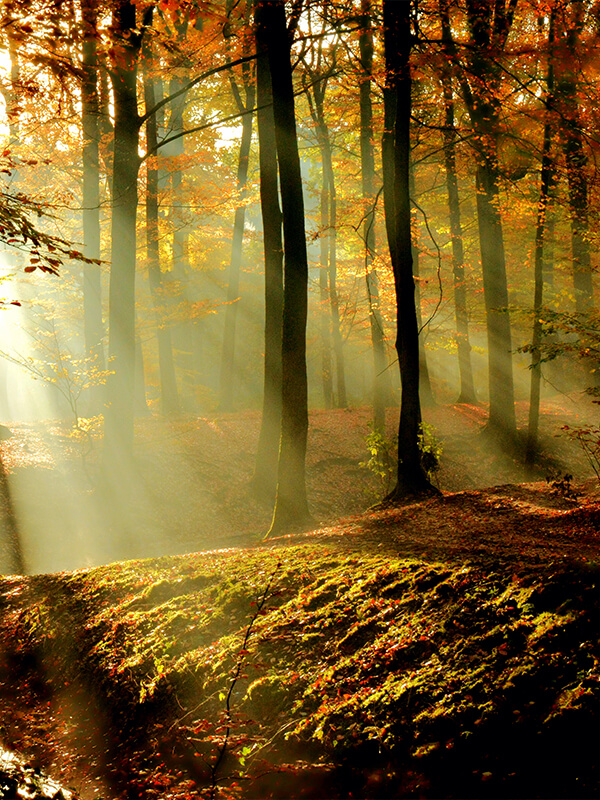 Black Forest, Germany
With its iconic fairytale history and towering evergreens, Germany's Black Forest looms large in the imagination—and even larger in real life. Natural wonders meet quintessentially German charm (just check out the world's largest cuckoo clock) for an undeniably magical experience, made all the more stunning by woodlands bursting with fall colors. Wander along forest trails and take in the magnificent views, then cap off your trip with a relaxing retreat at one of the area's world-renowned thermal spas.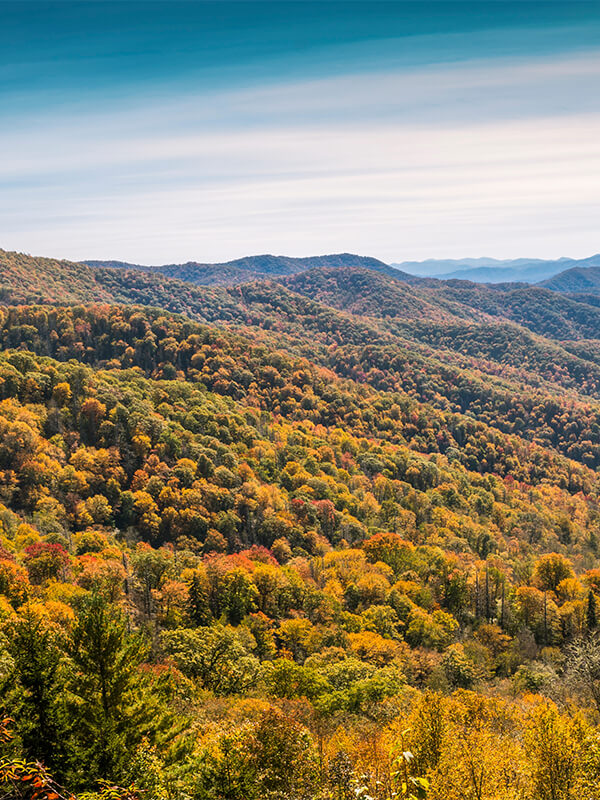 The Great Smoky Mountains

The Tennessee-North Carolina border is home to America's most visited national park—and come fall, it's where you'll find some of the most awe-inspiring foliage you're likely to see in the U.S. This UNESCO World Heritage site offers plenty of trails for experienced backpackers or leisurely hikers, all teeming with diverse wildlife and over 100 types of trees. For a less strenuous approach, cruise up winding roads for sweeping views of the park's forests splashed with color. Time your visit with the leaves' peak in early to mid-November for optimal leaf peeping.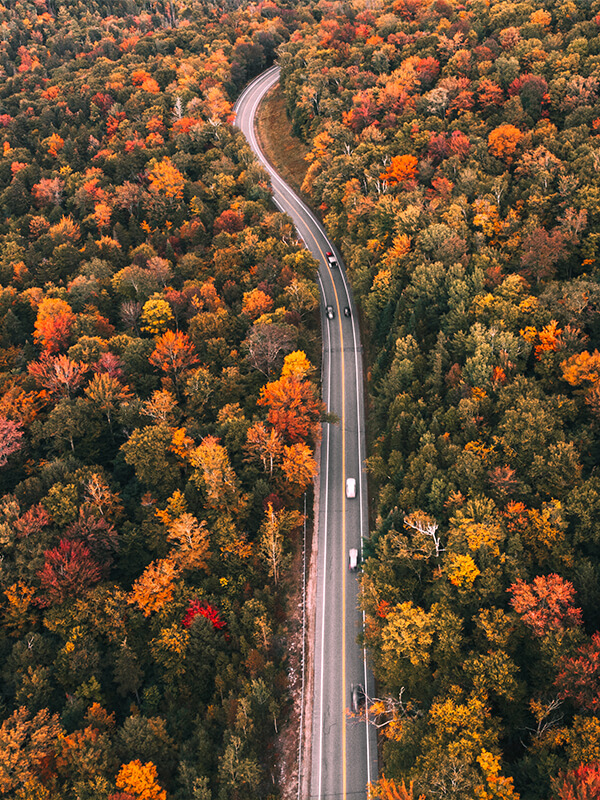 The Great Smoky Mountains
A fall foliage roundup isn't complete without a New England classic. Imagine crisp mountain air, maple-flavored everything and a scenic drive along the Kancamagus Highway with endless swaths of vibrant treetops. New Hampshire's White Mountains are an autumn dream, filled with ample opportunities for outdoor adventure, from horseback riding to moose-spotting to kayaking through serene lakes. Stay at an idyllic inn or a grand resort for an utterly romantic fall escape.