Creating Positive Impact Through Travel, With Elsewhere
Creating Positive Impact Through Travel, With Elsewhere
"Direct to local" trip booking platform elsewhere is helping people spend their tourism dollars more consciously...
The ability to travel is one of life's greatest pleasures but it is also an incredible privilege. When we are out exploring the world, we have a duty to be caring towards both the natural environment and the communities that call these places home.
To kick off a month of content designed to help us make thoughtful decisions around our future travel choices, we interviewed Alexis Bowen, co-founder of elsewhere. Launched during the pandemic, elsewhere is a "direct to local" platform that connects travelers with experienced, sustainability conscious travel professionals around the world. When you book a trip through elsewhere you get the most authentic and off-the-beaten path experience possible while also feeling good about where your tourism dollars are going. It's through uplifting local communities financially, Alexis believes, that we can have the biggest impact as travelers.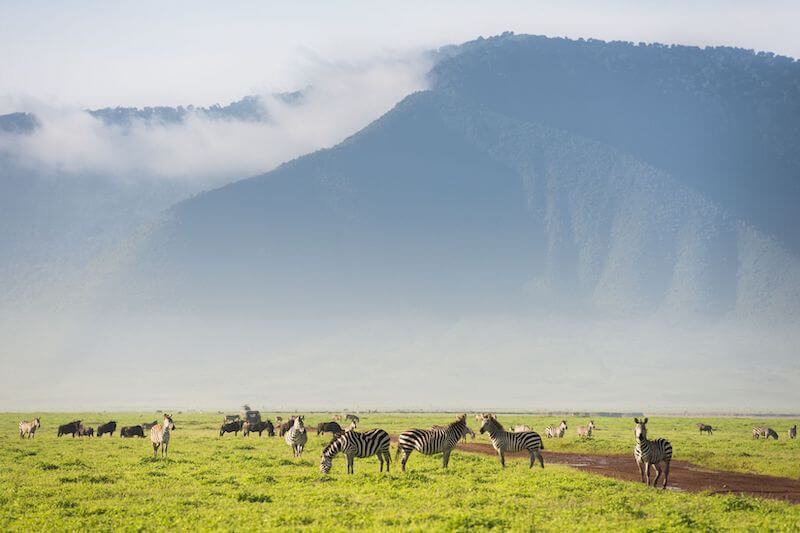 Esme Benjamin: elsewhere was born during the pandemic, at a time when the tourism industry had been almost completely halted. Can you share the lightbulb moment when you came up with the idea?
Alexis Bowen: It was inspired by the way the travel industry works, which many consumers are not aware of. When you book a trip through a big travel agency, they are often working with smaller professional agencies located in the destination called DMCs (Destination Management Companies). When COVID hit and everything came to a halt, these DMCs, who my business parter and I have had relationships with for years via our respective travel industry jobs, were coming to us and saying, "What can we do? We have no business, is there any way we can work?" My business partner called me up and said, "The travel industry is crumbling and we have this amazing network that we can put to good use. Why don't we put travelers directly in contact with them?" We are just a platform, like an Airbnb or an Uber, and we connect the traveler to the agent in the country they want to visit.
EB: What are the benefits of booking a trip with one of these DMCs on elsewhere?
It's more efficient for the traveler, it provides a more authentic experience and it's also a lot cheaper. We are transparent about our pricing – we take 13 percent while the average tour operator takes 30 to 40 percent. It's also better for the destination because they are able to define how they want to portray their country to tourists.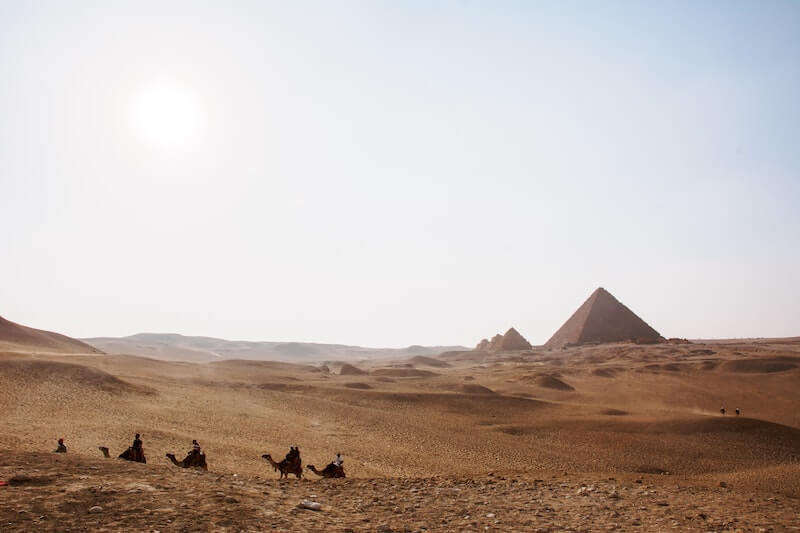 EB: This reminds me of an interview I did with two co-founders of Travel is Better in Color. They introduced me to the question of who owns your travel? In other words, who benefits from your travel dollars when you visit a place? Is the money staying locally or is most of it going to big international companies?
AB: This is a big part of our concept and the name for it is economic leakage. The United Nations did a study and on average 10 to 30 percent of your tourist dollars stay in the country, meaning 70 to 90 percent leave the destination, and that's all down to foreign ownership.
EB: I know that you have strict criteria for all of your local travel experts. What does that criteria involve?
AB: Quality is number one – having access to amazing experiences. Our experts can make anything happen and operate trips with the highest level of service. Second is their dedication to sustainability and responsible travel practices, from stewardship of land, to animal protection, to uplifting local communities. The third is fun but it's the most important to us: Would we send our best friends on this trip? Do we trust this person to make it extra special?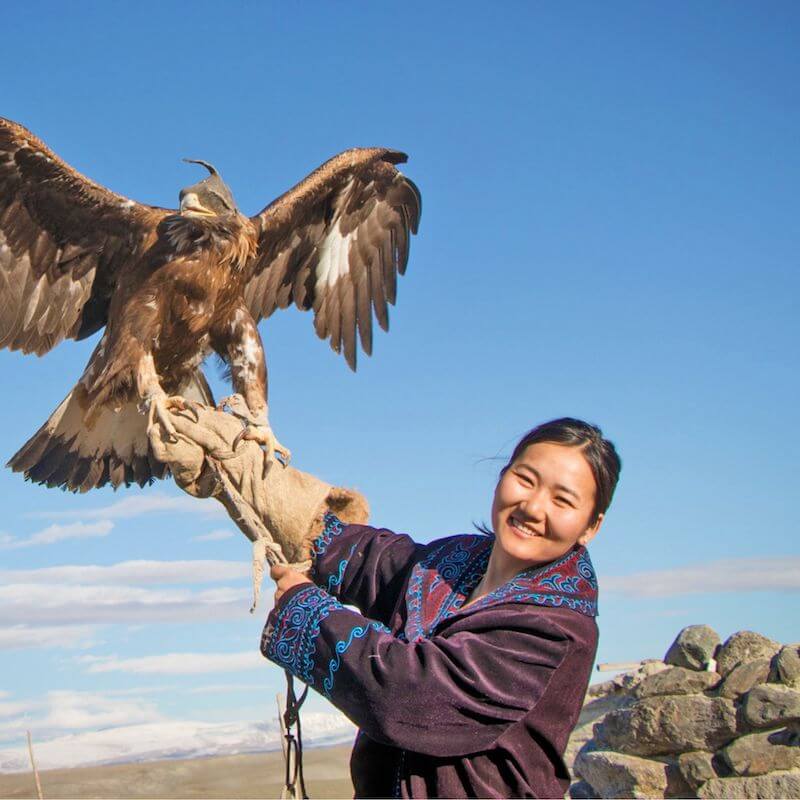 EB: I know you also focus on reducing overtourism to popular destinations. What are some actions you take there?
AB: We try to avoid peak season, so instead of Venice in the summer we suggest Venice in the fall. We might even suggest Burano instead of Venice because it has the same charm but is less impacted by overtourism. We encourage turning a short stopover into a long stay, which is better in terms of environmental footprint and it's better for the traveler because they get to see beneath the surface of the destination. And then it's as simple as, if they want to check off the classic touristy highlights like the Eiffel Tower and it must be in peak season because that's the only time they can go, then we at least book it during off-peak hours. But in general, our trips are pretty interesting. You can track the Gobi Bear in Mongolia or you can stay in a locally-owned lodge in Botswana and do a horseback riding safari. We try to push people outside of their comfort zone and out of western Europe in general and say, "Hey, why not live a week as a gaucho in northern Argentina or try the Lake District in Patagonia instead of Switzerland."
EB: I love your tagline: Travel for the new now. Can you tell us what it means to you, the new now?
AB: The new now is really a response to COVID. The world has changed. Never before have we realized just how interconnected we all are. I think this is a real moment of reckoning – that somebody on the other side of the world can have so much impact on our lives and how we live in the future. There's been a lot of focus on how to make the world a better place and travel has remained an ultra-traditional industry. We wanted to create a modern direct-to-consumer brand and make travel cool again. We wanted to create a company that a millennial could brag to their friends about. Something convenient, efficient, modern and digital, and something they can feel good about.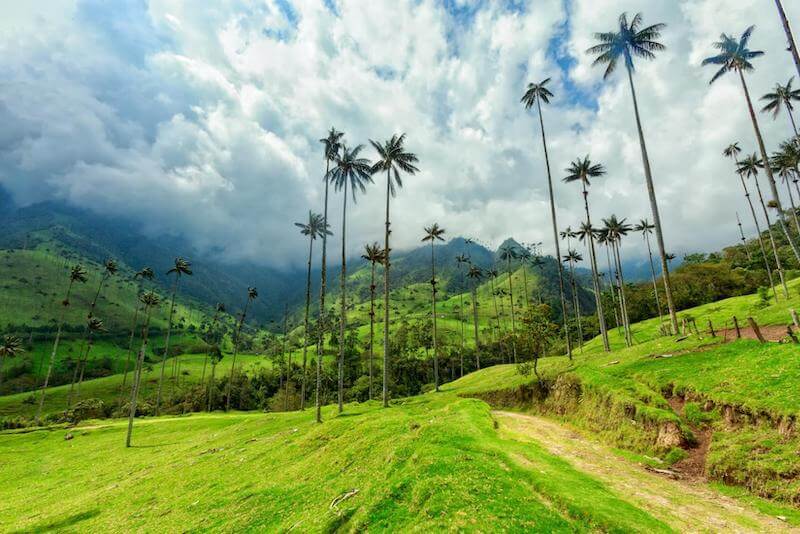 EB: How do you hope traveler mindsets will change going forward?
AB: I hope people think more about how their travel impacts their host destinations. I hope people look for more authentic experiences, not just a street food tour but really connecting with people. Our clients come back and their lasting sentiment is, "I had a great time on my trip but it was my connection with my local expert that allowed me to see the destination in such a different light." One guest even invited their local expert to stay with them back in the U.S., so I really hope people see the value in connecting with people on the ground.
Visit elsewhere.io