Travel Is Better In Color: The Power of Diverse Voices in Storytelling

The Power of Diverse Voices in Travel Storytelling
Paula Franklin and Sarah Khan, co-founders of Travel Is Better In Color, are championing more diversity in travel media...
My interviewees this week are Paula Franklin, a branding and PR professional whose passion for sustainability means she always found it "very difficult to talk about hotel sheets and new cocktails for spring," and Sarah Khan, a freelance travel journalist who sees the world "through a lot of different lenses" thanks to her Indian American Muslim heritage. Earlier this year, Paula and Sarah teamed up with three additional friends and colleagues to launch Travel Is Better In Color, a platform that curates travel content by writers and photographers of color.

The travel media landscape has typically been dominated by white perspectives. The goal of Travel Is Better In Color is to celebrate the varied voices bringing the world to life, because "diverse places deserve diverse storytelling." I caught up with Paula and Sarah to discuss travel writing as a public service, the research all travelers should do before booking a trip, and the problem with the term "expert."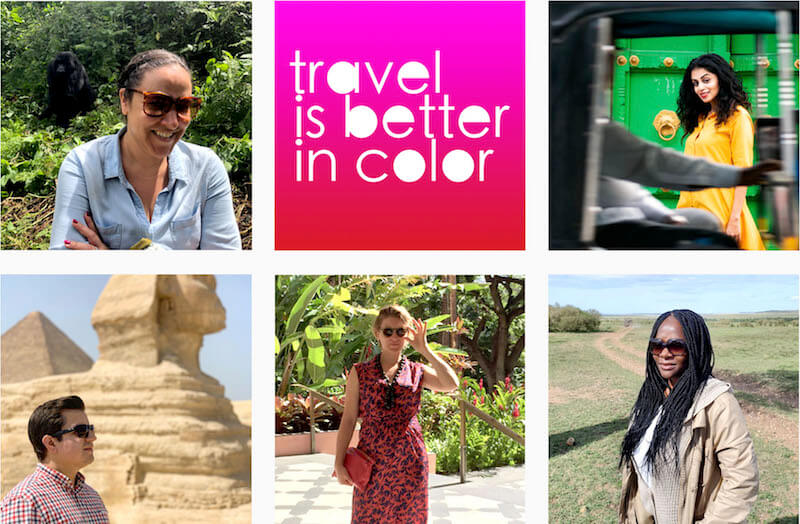 Esme Benjamin: How did Travel Is Better In Color come about?
Paula Franklin: I think for me, the motivator was this idea that there are no Black travelers, and it's not true. Actually, a statistic came out today that last year Black travelers spent $1.4 billion. Unfortunately, these statistics are not done for Latinx travelers or Asian travelers, but it's important to acknowledge that travelers of color are out there and these perspectives are important, so let's highlight them.
Sarah Khan: As a travel writer, I've always lamented how white magazines are, and I've always tried to bring in different perspectives wherever I could, in my little way as a freelancer. When awareness began building momentum this summer, Paula suggested starting this platform and I thought it was great because there's only so much we can do independently. This is a way to band together and showcase a lot of different perspectives so we don't just tokenize. We're showing how diverse travelers really are. You don't really need to reinvent the wheel, we're already here.
EB: There are five people involved in the project. What's the connection between you all?
PF: I met Nestor Lara Baeza, who's a Partner at Xhibition PR, when we worked together at a boutique PR agency called Geoffrey Weill Associates. Sarah and I have worked together on articles since she was on staff at Travel + Leisure. Naledi K. Khabo is head of the Africa Tourism Association, and the two of us started this Black media call right after the pandemic started to pool resources and discuss best practices. Jeralyn Gerba, the cofounder and editorial director of Fathom, responded to my Instagram request for Black writers and PRs to join our call. In the coolest, most low-key way, she just started sending us Black people who she worked with. She wasn't extra about it. I felt like the way that she did that as a white person who has been in this space for so long was really encouraging. So yeah, that's how we all came together.
EB: Prior to this year, how much were you talking about the diversity and inclusion issues of the travel industry?
SK: It's not like there was industry resistance because people were against diversity by any means, it's just this obliviousness where you kind of get used to working with your own circle and the writers that you've vetted over the years and the comfort zone that you're in. So that's why, when I saw people were waking up to it, I was like, "better late than never. Let's work with this."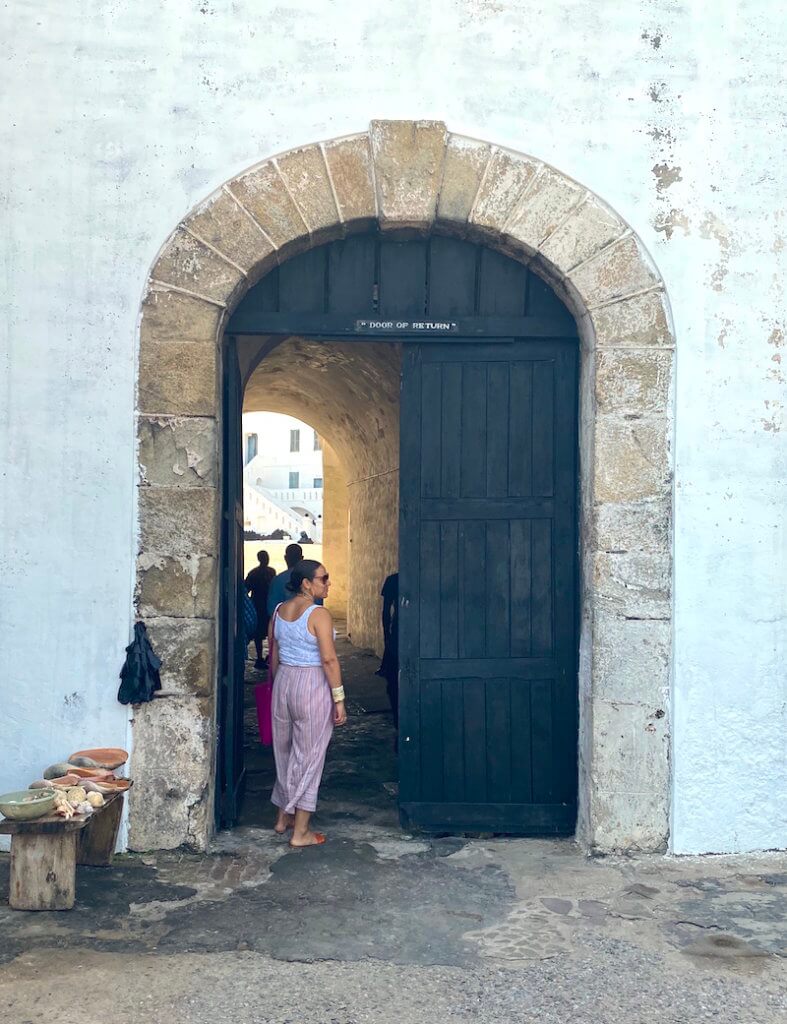 PF: For me, a good example was trying to pitch The Year of Return in Ghana. The Tourism Board of Ghana called all diaspora populations home in 2019 because it was the 400th anniversary of the first slave ship leaving West Africa and making it to the Americas. And you would think that in America this would be a hugely important story. As I met with editors, back when one used to go have lunches and things, they're like, "Oh yeah, that sounds cool, maybe later." No one covered it. This is something that is of importance to 15 percent of the American population, to most of the Caribbean, most of South America. Ghana increased its tourism numbers fourfold without any help from the mainstream media at all – though Black media covered the story, of course. That also sort of speaks to the way that Black travelers have to find our own way to learn about these stories, because no one is writing about them.
SK: Speaking to what Paula said, this is going to be of interest to at least 15 percent of the population but we shouldn't look at it that way either. How many times have we read the same stories about the same chefs in Italy? Everybody, apparently, is interested in Italy, whether they're Italian or not, so I think editors shouldn't be thinking, "If we do this Black story it's only going to appeal to our Black readers." We need to realize that the whole point of reading travel writing is armchair travel – to experience things that you might never get a chance to see yourself and that you might not be aware of.
PF: It's a good example of, had George Floyd plus COVID not happened, I don't know that anyone would be caring about Ghana right now. And that's sad because there are three direct flights a day from the US.
SF: Ghana tourism was not a client of Paula's, so she was pitching this with no financial benefit to herself. She knows all the editors at all the top places, and they're smart and understanding people, but for some reason they just had tunnel vision when it came to this story, and it just shows that prior to this year this mindset was pervasive.
EB: As a travel writer and editor I fully recognize there's a lack of stories covering lots of places in Africa and we need to do better. I mean, obviously, you have a ton of Safari content and specific destinations like Morocco or Cape Town, but there is definitely a need for more content that showcases the wealth of cultures and landscapes and cuisines and cities across the continent.
PF: There's actually a really cool magazine called the ìrìn journal. It's created by a Nigerian woman named Ayomide Aborowa and she's using writers in these African cities. She's able to fill entire issues about cities and side trips, and for some reason American magazines can't even do a "where to go" kind of story. Why not do a one-pager on Nairobi? Everyone has to land at Nairobi airport when they do a safari in Kenya.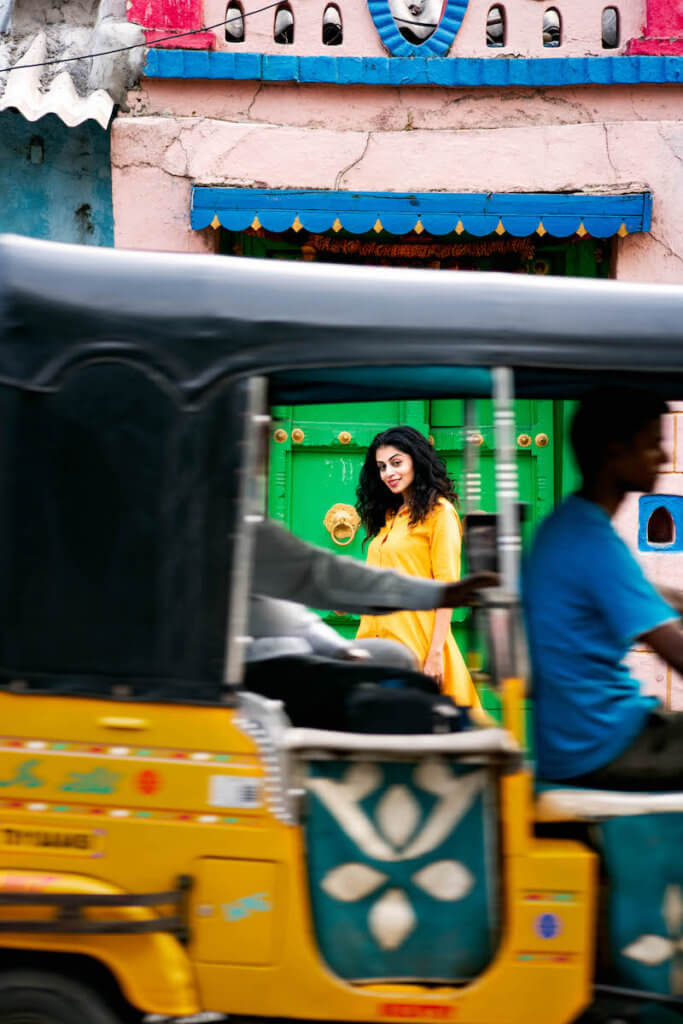 EB: I hope that this big reckoning we've had with diversity and inclusion, combined with the pandemic and increased awareness of climate change, is going to spark more interest in sustainability and the social impact of tourism. Do you think that's likely?
PF: I hope that we take a more holistic approach. I think at the very least people should be asking more questions, like are they funding locally owned businesses? Let's say you take that Kruger-Winelands stereotypical South Africa trip. How many Africans have benefited from your trip, or is this an expat who moved to Cape Town? Who owns your travel? People need to start asking questions, and I think the travel media could do a better job of explaining what questions should be asked. I don't want to put anyone out of business, but I do think that industry could do better, and I don't think they will until they're called out a little more.
EB: Any tips for being a more conscious traveler?
SK: It sounds like post-pandemic people will probably take longer trips than before – it won't just be a bucket list checklist. So if you're spending more time in Paris, seek out other aspects of the city that maybe aren't the first thing you think of. I'm Muslim so whenever I travel I go to mosque just out of personal interest, and when I went to the mosque in Paris I learned that that mosque had sheltered Jews during the Holocaust, which is something I'd never known about.
EB: I was thinking the other day about how often we use the term "expert" in the travel industry. The events of this year have really made me question who gets to claim that title.
SK: Well, in travel media the answer tends to be white people, and the rest of us have to really prove ourselves. I think part of that comes from the way we've always seen the world through this white lens and that becomes a neutral default. A white person can go anywhere, talk to a couple of locals and quickly become an expert, whereas a brown or black person typically has to be from there or live there, to show their chops and show their contacts to be considered an expert on that place.
PF: I wish we could change the word. I know Cape Town pretty well. I know my spots, I know some restaurants that are not on the tourist map, I can get around. So I think I have some cool tips for Cape Town, but I do not want to call myself an expert by any stretch. I lived in New York for 20 years, but would I call myself a New York expert? No. The only thing I know about Queens is a couple of good places to eat. I hope that the whole expert thing goes away.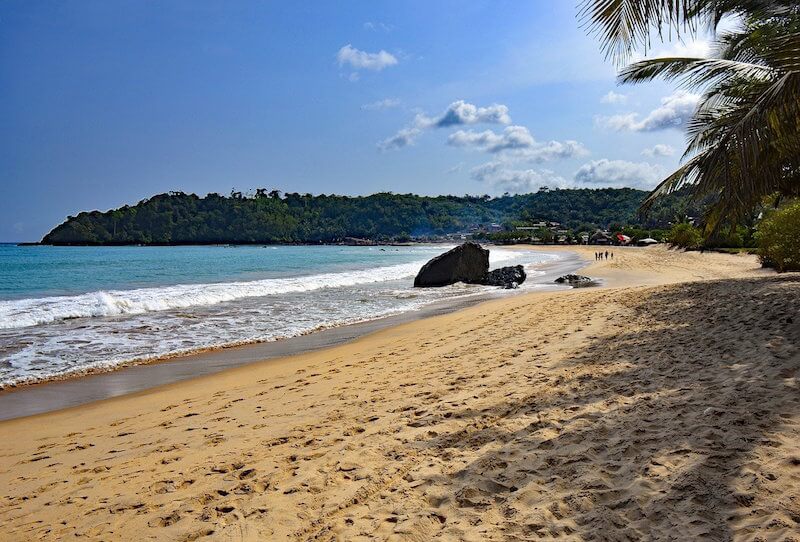 SK: The one positive to both this awareness and COVID is that editors are tapping into locals more instead of treating somebody who's helicoptered in as an expert. That being said, you don't necessarily need to be an expert to produce great travel writing, you're just going to the destination with fresh eyes. I think stories would benefit from having different sets of fresh eyes as opposed to the same kinds of people going to the same kinds of places.
EB: Sarah, you mentioned that you really try to make sure your perspective comes across as a woman of color visiting these places. How do you hope that makes a difference for those reading your words?
SK: In one of my stories I used a quote from Sebastian Modak, who was a New York Times "52 Places" writer, about how he blends right in in Morocco, but when he went to Australia he had some of the most racist experiences of his life. Australia is written about as a glamorous, easy-breezy holiday that everybody will love, but that's not truly the case for everyone. Right now, we see certain destinations as safe and others as places where you should be on your guard. The more we include points of view from travelers of color, the more we're opening up how people see those places. At the end of the day, travel writing is a service, and, through our perspective, readers of color are better prepared on their trips.
EB: Finally, what are some of the long term goals for Travel Is Better In Color?
PF: We would love to be in the position where we have some sort of funding or revenue model where we can actually start to commission stories. We don't want to be one of those entities that asks people to write for free, especially because we are working with people of color.
SK: Our Instagram is a critical mass of talented photographers and writers from all different backgrounds and experiences, and our newsletter spotlights articles that show what we're doing really well. If travel brands or publications are looking to diversify their content or their audiences we are happy to help with that.
Visit travelisbetterincolor.com or follow @travelisbetterincolor on IG. If you would like to share your work or know of a writer or photographer who should be included, email the team at hello@travelisbetterincolor.com