A Road Trip Through the American West: Nature, Adventure & Working Around COVID
A Road Trip Through the American West: Nature, Adventure & Working Around COVID
Adrien Behn, host of the Strangers Abroad podcast, shares tips and tales from her road trip out west...
The American road trip is an iconic adventure. The ever-changing landscape, the efficient highway systems, and a chance to taste-test every style of barbecue sauce. With vaccines available and states opening up again, our travel options are on the rise (unlike your sourdough starter that died months ago). While traveling through the rest of the world may still be tricky, our need to explore new places can be modified by California's beaches, Montana's mountains, and Utah's deserts. The great American road trip is a panacea to get your travel itch scratched. For this adventure, nothing is needed but a car and a well stocked snack selection.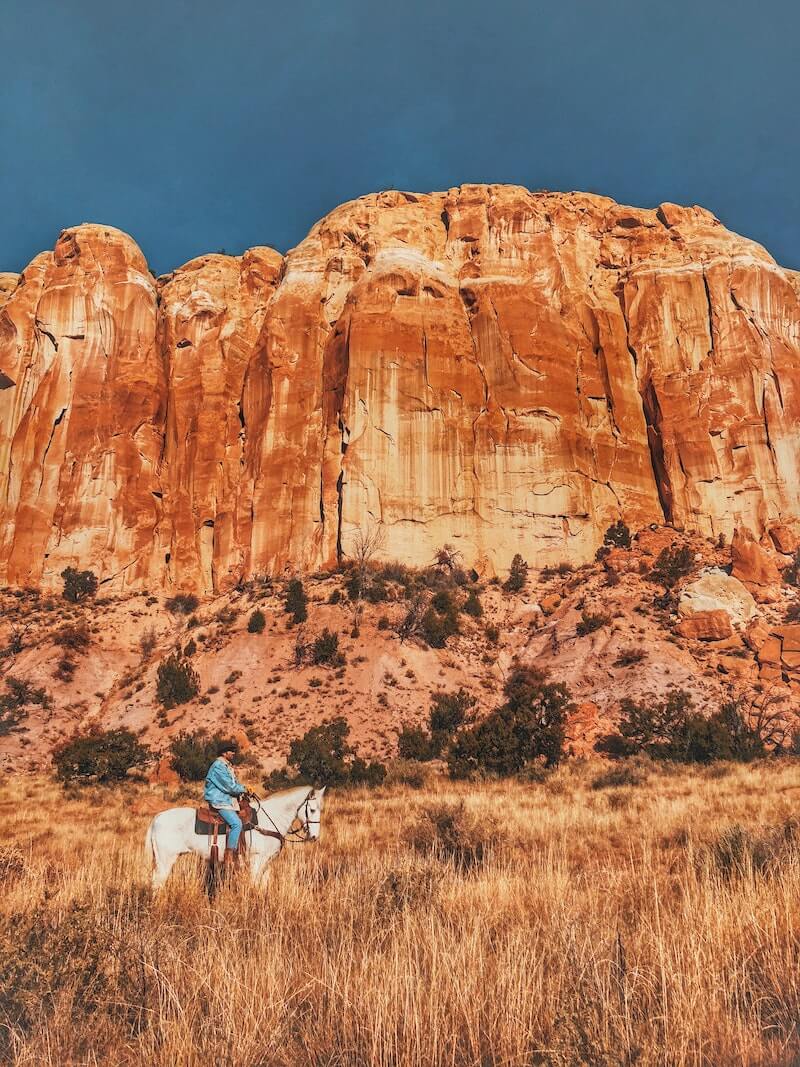 Before the Journey
Although more American's are being vaccinated every day, the virus is still among us. Plan accordingly to keep yourself and those around you safe.
Car insurance: Make sure your car has been recently inspected, oil has been changed, and don't sacrifice your spare tire for extra storage space. If you don't own a car but you're over 25, you can rent a car and prioritize unlimited miles depending on the adventure.
Health insurance: If you're American and traveling through the country, your health insurance should cover any unexpected health issues outside of COVID. If you're not an American and are traveling around, how did you get in here?
COVID: Get tested before you leave IF you don't have the vaccine already. Put your CDC proof of vaccination card somewhere safe where you can access it or consider digital versions like Clear's Health Pass and New York's Excelsior Pass.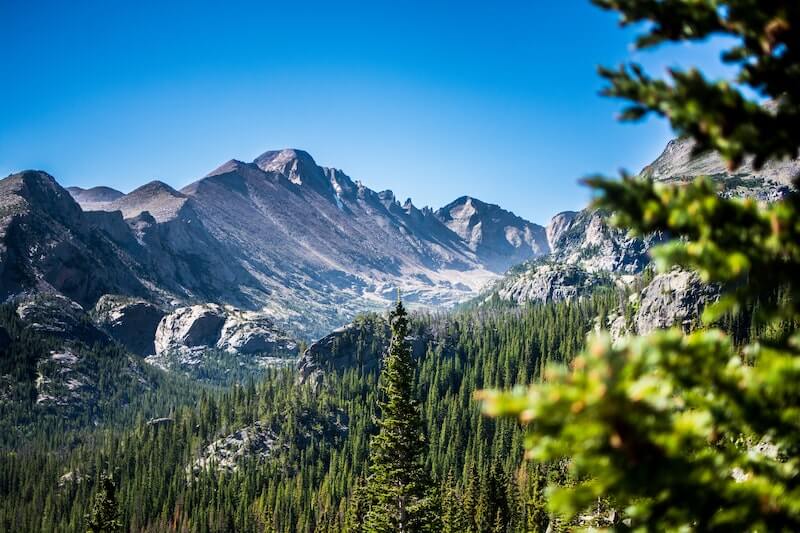 Planning:
Based on where you start, where you want to go, and what you want to do, there are an infinite number of paths to take. This is where you get to justify spending countless hours on Portico and going down travel-vlog rabbit holes (It's RESEARCH).
On Google Maps, pin all of your must-hit spots and connect the dots to see if they create a personal travel constellation. Download it on offline maps, so the route is still available when your service inevitably cuts out somewhere in Missouri.
Research the COVID Mandates State by State
Once you have your hit list, research what lockdown life in each location has been like. In some places, masks are still mandatory where in others they are a suggestion. Look through the state tourism websites and Centers for Disease Control and Prevention for state specificities.
Triple-check if any of the museums, theaters, and performance halls you want to visit are still closed or have limited capacity. Most eateries have been gritting through the pandemic, so if you want to throw your stimulus check at anything, invest in the edible economy.
Fortunately, most state and National parks are open. Grab an annual National Parks pass for unlimited access to America's incredible landscapes, from Moab to the Smoky Mountains. You easily make your money back if you go to more than two parks. Be warned: some parks now require reservations, so check ahead and book to ensure you won't be disappointed.
Many hotels, motels, or hostels have become more flexible with their scheduling but some may be at a limited capacity, especially around National Parks. Aim to book early and refundable or 24-hour cancelation when you can.
Home Away from Home
Alternatively, decide if it is worth living somewhere temporarily. If you're going to drive four days to get to the opposite side of the country and all you need is strong wifi to work, you might as well make it worth your while. That allows you to spread out, not feel like you live out of your car, and do weekend trips. See where your bucket list, your time limit, and your budget overlap.
In my case, I noticed all the places I wanted to visit were in the southwest and were split between Utah, Arizona, New Mexico, and Colorado. So my partner and I decided to drive from New York and explore New Mexico on our way in. We lived in Arizona, on the border of Utah, so we had quick(er) access to all of the National Parks in both states, while having plenty of local hiking options. We took a Colorado exit and stayed a few days in the mountains before making our entrance back to the Big Apple.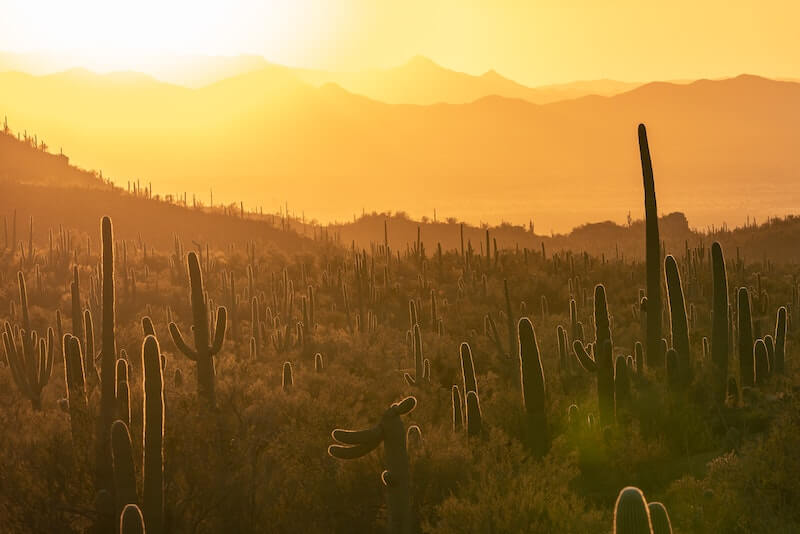 Packing
Research the weather of all the states and towns you will be passing through and plan accordingly (unbeknownst to me, it does snow in the desert). If you're hitting up National Parks, hiking boots and raincoats are a must.
For the drive, tuck a snack bag behind the driver's seat, so the co-pilot has easy access to reach wraps, beef jerky, and trail mix. For larger food (and lugging your homemade kombucha across the country for comfort), invest in an insulated tote. If your car doesn't have a USB plug, bring a portable charger or a car adaptor to plug into the cigarette lighter. For COVID precautions, load up on sanitary essentials like paper towels, cloth/ disposable masks, hand sanitizer, and disinfectant wipes.
Hot tip: Pack your trunk with the items you don't need readily accessible. Allocate the backseat to daypacks with swappable clothing and toiletries for the nights spent sleeping in one spot and hitting the road when dawn breaks.
Surprises We Found Along the Way
Indianapolis, Indiana
Our first stop was pleasant and polite Indianapolis. We came in close to midnight and snuck into our separate (COVID friendly) two-bedroom apartment at Indy Hostel, Indianapolis's only locally owned hostel. Located in the hip Meridian-Kessler neighborhood, this brightly colored two-building hostel has accommodation options for every kind of traveler and a spacious community backyard. If you have more than a day in this squeaky clean city, check out the Kurt Vonnegut museum after you chow down at the memorabilia slathered Red Key Tavern. We swung by Rise'n Roll bakery for fritters and coffee to give us the energy to get to Tulsa. On our way out, we gawked at the North Meridian Street Historic District, a neighborhood of gorgeous 19th century mid-western mansions.
Roadside Attraction: Cadillac Ranch
As we drove through the arid Texas panhandle, we noticed the strangest car accident in the distance. In the middle of a cow field, a line of ten Cadillacs were nose-diving into the ground, evenly spaced apart like a metal Stonehenge. We had to see this iconic roadside attraction up close.
Cadillac Ranch was built in the 70s by an artist group named Ant Farm, and it was highly encouraged for viewers to defile this public art installation. As we walked closer, we noticed that the cars were spray painted and empty cans dotted the ground like rainbow sprinkles. After sanitizing our hands, we picked a can and vandalized it to our heart's delight. When passing through Amarillo, the closest Texas town, get yourself a Golden Chai latte at the charming Palace Cafe.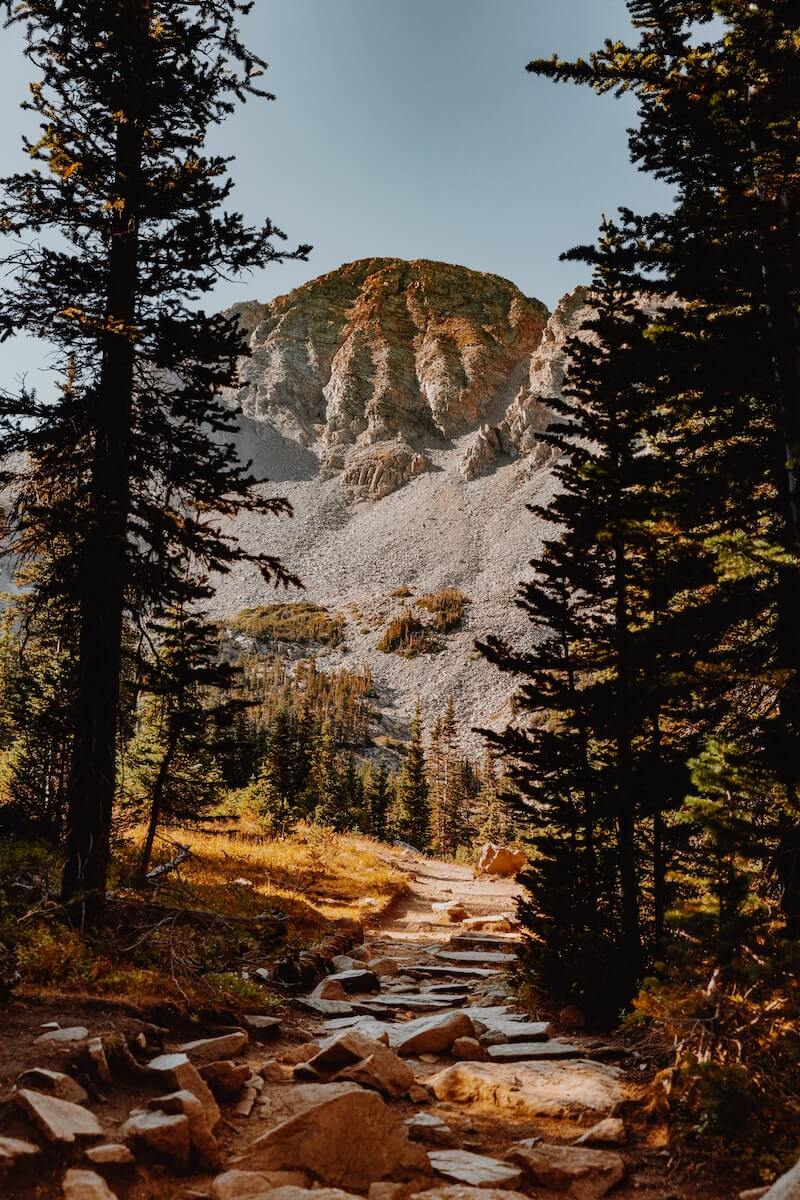 Telluride, Colorado
Telluride is an enchanting ski town nestled in the massive San Juan mountains. This walkable town has no commercial businesses, preserving its original quaint 18th-century coal mining atmosphere. Instead, there are an abundance of locally owned thrift stores, boutique shops like Mixx Projects, and well-stocked bookstores like Between the Covers. If you're not there to ski (which we weren't), you're there to drink. Smuggler's Union was exactly the kind of microbrew you expect in a small mountain town: wooded, cozy, and with an epic IPA. For finer dining with a homey appeal, 211 Oak is a refurbished house that has transformed into Telluride's best restaurant, serving locally sourced ingredients and craft beer. There were more coffee shops than we could imbibe at without getting the shakes, but we loved Cowboy Coffee, brewed out of a refurbished airstream and quirky Ghost Town Coffee. We rented a pricey, tiny Airbnb, but it came with a community hot tub, which we would dip into late at night and stared up at the stars. On our morning out, we snagged hearty breakfast sandwiches at Baker and Butcher and rolled out to Boulder.
Boulder
Boulder offers an artistic, intellectual experience with outside adventures around every corner. After driving through the ice-blue lakes and white peaked mountain tops, we still wanted Colorado's cozy atmosphere but in a big city. Foot of the Mountain Motel balanced quintessential mountain aesthetic with modern amenities. These Lincoln log motel rooms were lined with wood panel siding and red plaid blankets while still being a five-minute drive to Pearl Street Mall. For dinner, we indulged at The Post for some well-deserved fried chicken, burgers, and craft beers. To mollify our sweet tooths, we ventured to Sweet Cow for an epic chocolate chip cookie dough ice cream sandwich. After our solid complimentary breakfast at Foot of the Mountain, we snagged dirty chai at Trident coffee shop and bookstore for our eight hours to Omaha.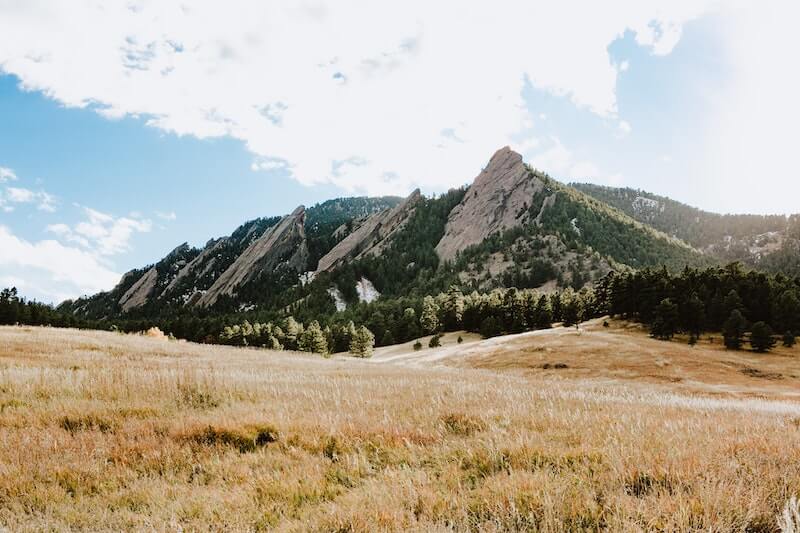 Longer Stays
Santa Fe, New Mexico
Santa Fe's adobe houses, roadside cacti, and tangled red chili ristras were bewitching. The oldest city in America is an artist haven. When open, Santa Fe has a museum culture that rivals any big city with The Museum of Fine Arts, Georgia O'Keeffe Museum, and modern Meow Wolf.
The town offers great coffee shops for when your creativity needs a boost. Spend hours sipping on a horchata latte in Iconik cafe's bohemian desert ambiance or hang over the balcony at 35 North with one of their epic pour-overs and gaze at the plaza. This city is bursting with New Mexican cuisine, done exceptionally well in the local cantina Los Magueyes. For a high-class jungle experience, splurge at La Fonda. During the day, we moseyed between vibrant shops like Seret and Sons (and grabbed a beautifully embroidered throw pillow), fine jewelry boutiques like Ortega's, and extensive independent bookstores like Travel Bug.
For two nights, we stayed at a nice Double Tree Hilton Inn. For that woodfire, adobe experience, we splurged at the otherworldly Inn of the Five Graces. With their multicolored mosaic rooms, desert-inspired courtyards, and an incredible complimentary made-to-order breakfast, leaving here was hard. We felt pampered from top to bottom and didn't even take advantage of their spa. Santa Fe is a dramatic stop that will not be forgotten.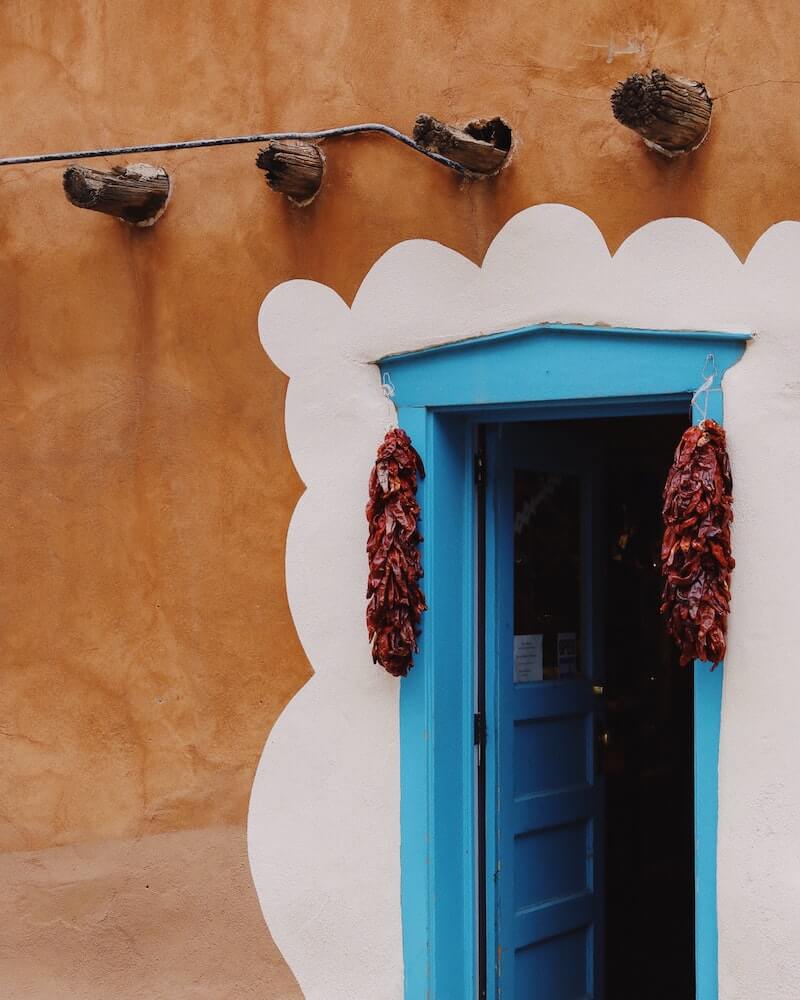 Airbnb in Arizona
After an eight-hour drive through a Native American reservation, we arrived at our Northern Arizona ranch house for the month. We had views of the vast barren red moonscape under a blazing blue sky. In the southwest, hiking is a lifestyle, and the AllTrails app is this region's bible. We stayed on the border of Utah and prioritized day trips to Bryce Canyon, Zion National Park, Grand Escalante, and smaller day hikes.
Kanab, Utah was our local hang. Nicknamed mini Hollywood, many westerns have been filmed in and around the town. Our regular spot was Wild Thyme Cafe, a charming restaurant, perfect for post-hike meals and views of the red rock mesas. For coffee, books, and hiking equipment, we would muse at Willow Canyon ( the Grand Esca-latte and the Hoodoo Voodoo brew will get you to the top of the cliffs in record time).
Flagstaff, Arizona, and the Grand Canyon
Flagstaff is the gateway to the Grand Canyon. This great college town has plenty of microbrews, museums, and Mexican food. We carbo-loaded at Dark Sky Brewing Company for our trek the next morning.
Our nice Airbnb was right at the base of pine tree covered Mount Elden. We didn't get to sleep in too late because the Grand Canyon was still an hour and a half away. Rise and shine as early as you can because the Grand Canyon has limited capacity and the parking lots tend to fill up completely by noon. Additionally, the shuttles that take you to and from certain hiking trails have also downsized how many people they can transport. For the day hikers like ourselves, trekking to Skeleton Point, a six miles round trip hike took us to a lookout point that let us speechless and glimpse at the Colorado River. If you want to hike overnight, you have to plan and request a permit months in advance. Post-hike, treat yourself to a well earned-meal and brew at The Lumberyard and walk over to The Sweet Shoppe for dessert.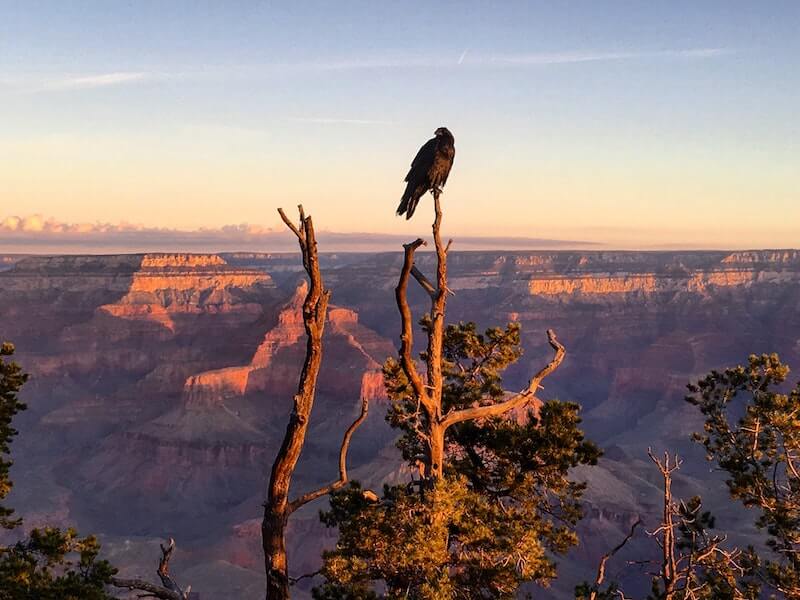 Takeaways for your trip
From experience, the shorter the driving day, the better. Even if you are venturing to the opposite end of the country, try to break up the trip as much as possible, especially if you have the time. Have a blast!
You can follow Adrien on Instagram here and find out more about her podcast by visiting strangersabroadpodcast.com