A Design Lover's Travel Bucket List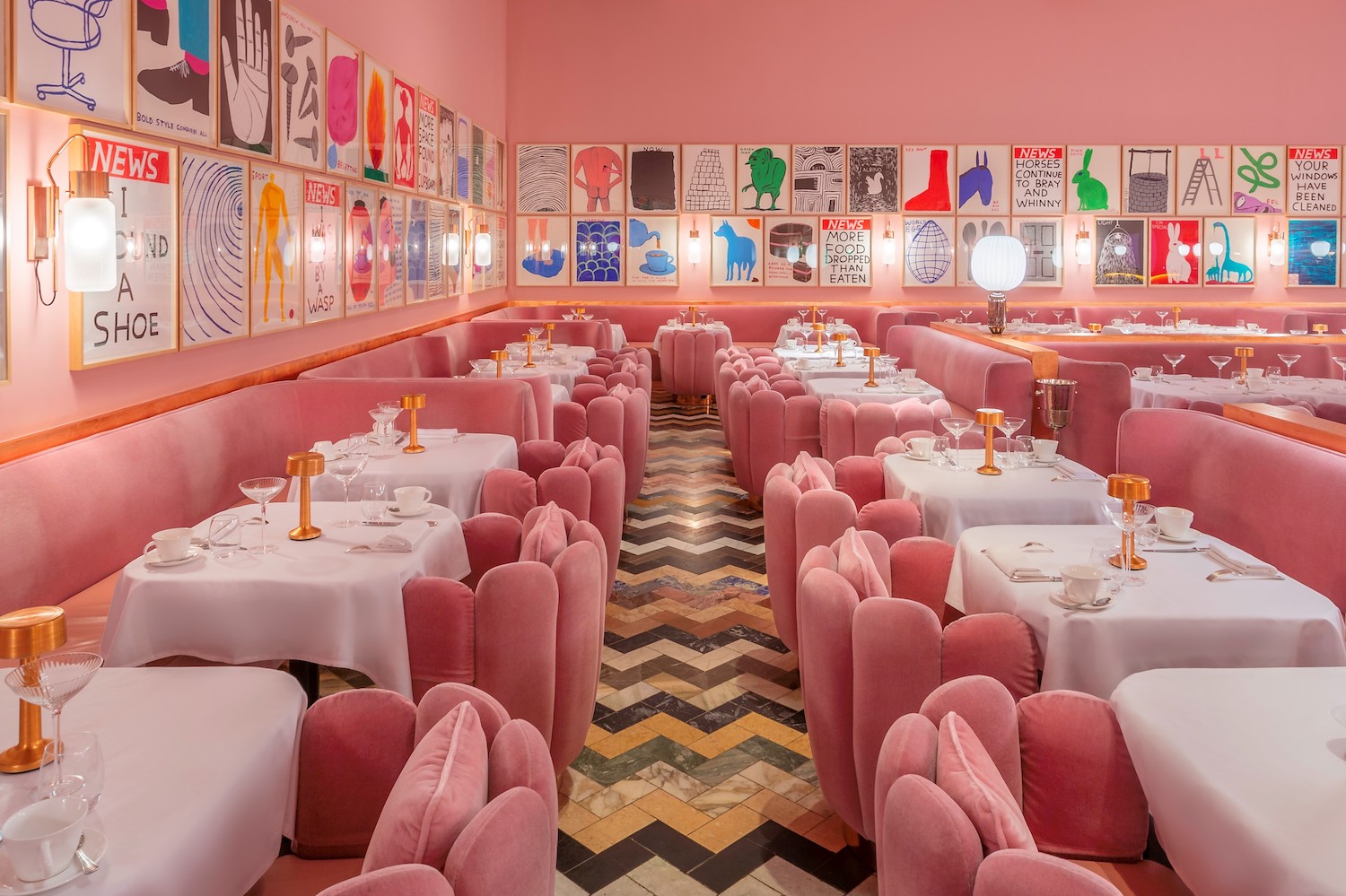 A Design Lover's Travel Bucket List
By Esme Benjamin
If a deep rooted appreciation for art and design drives many of your travel choices, you're not alone. As well as offering an aesthetic experience and pretty photos for your Instagram, the creative achievements of other cultures help us take our understanding of a place and its history to another level. From museums to mosques, and from palaces to pyramids, these are the destinations every design lover should have on their travel bucket list.
Japan's Art Islands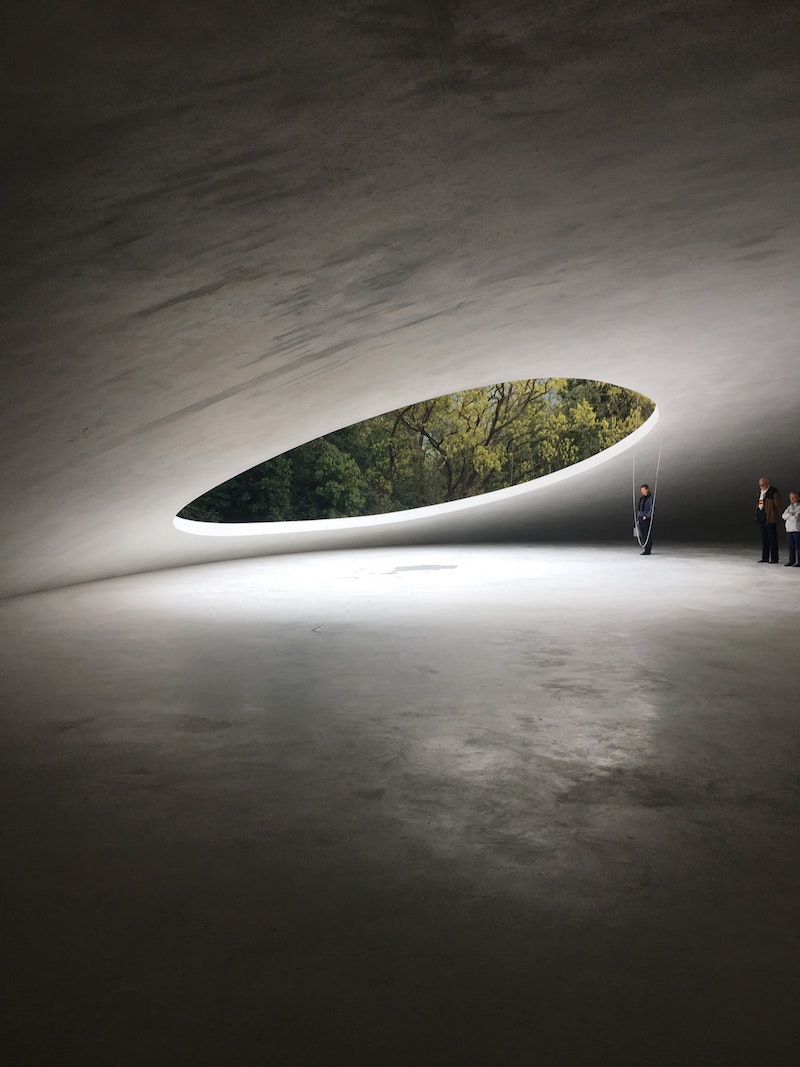 Perhaps the best place in Japan to see contemporary artworks is an art-filled archipelago in the Seto Inland Sea. The original and most famous of Japan's art islands, Naoshima, (which made headlines recently when Yayoi Kusama's yellow polka-dotted pumpkin was swept off its pier and into the ocean by a typhoon) launched with the opening of Benesse House Museum in 1992. Since then, several more of these sparsely occupied islands have introduced their own sculptures and museums housing pieces by artists including David Hockney, Hiroshi Sugimoto, Richard Long and Shinro Ohtake.
Crystal Bridges Museum of American Art, Arkansas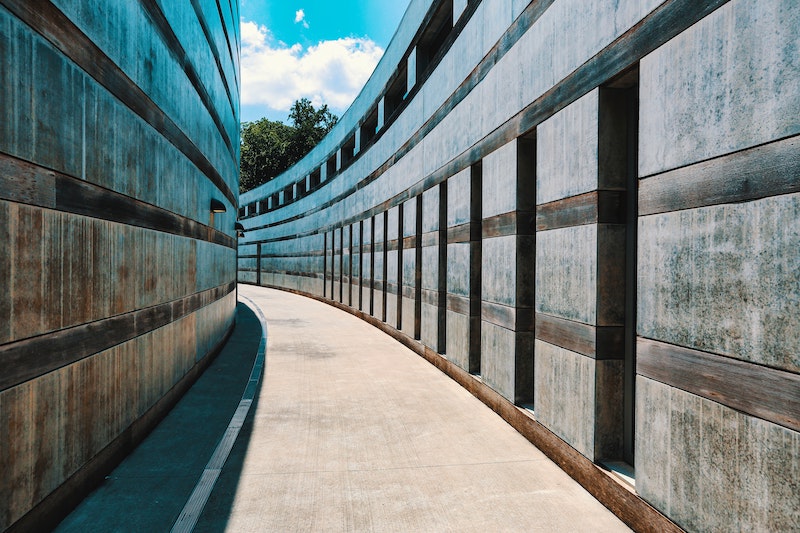 America's most lauded art institution in recent years isn't in New York or Miami or Los Angeles, but tucked away in an inconspicuous enclave of Northwest Arkansas. The Crystal Bridges Museum of American Art opened in 2011 with an impressive array of U.S. masterworks spread over 50,000 square feet of gallery space. Designed by the celebrated Boston-based architect Moshe Safdie, the building itself seamlessly integrates art with the natural landscape just beyond its doors. In between viewing pieces by Georgia O'Keeffe, Asher B. Durand, Maya Lin, and Félix González-Torres, wander through eight linked pavilions glimpsing views of crystal spring-fed pools.
Pyramids of Giza, Cairo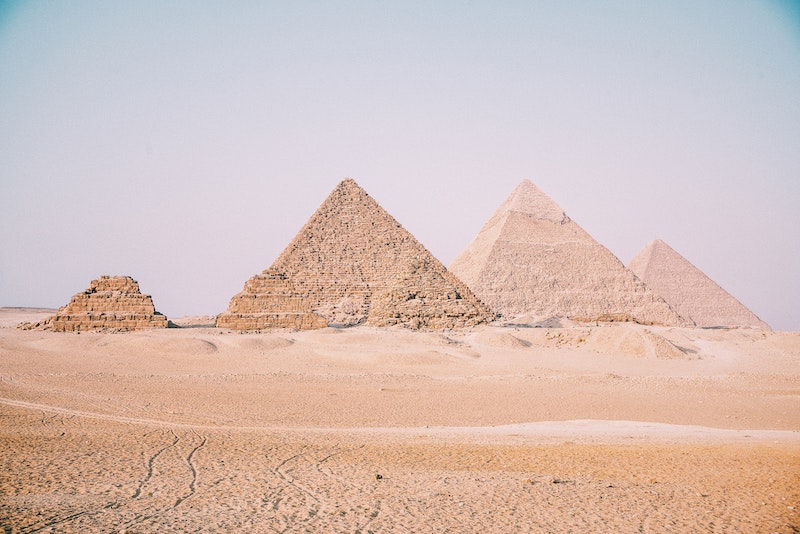 Though their treasure-filled interiors and limestone-cast exteriors were plundered long ago, the Pyramids of Giza remain astounding in person. Located where the bustling city of Cairo meets the Western Desert, this meticulously built collection of structures is all that remains of the original Seven Wonders of the Ancient World. To really grasp what an incredible feat of engineering, architecture and design the pyramids are, hire a local guide (and we won't judge you for picking a tour that includes a camel trek photo op), then head to the Egyptian Museum in Cairo proper where you can view the world's largest collection of Pharaonic antiquities and imagine the grandeur of the pyramids as they were over 4,500 years ago.
Marfa, Texas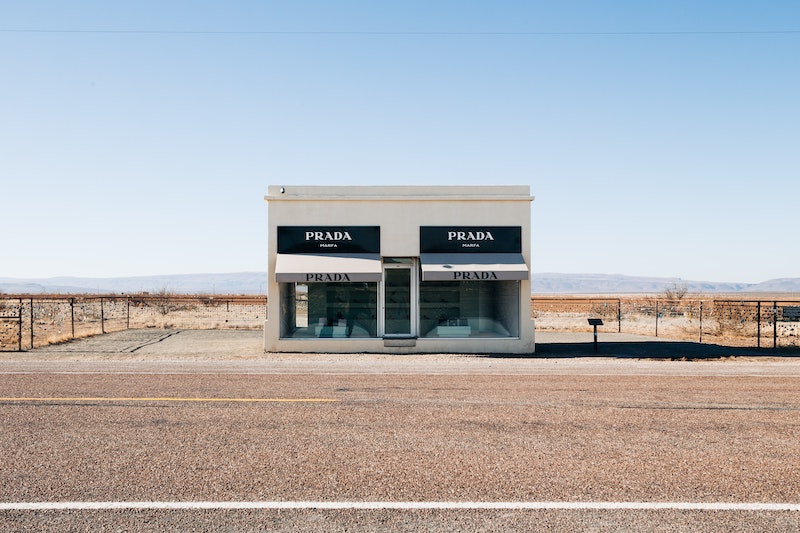 It's nothing but open road and tumble weeds on the way to Marfa, one of America's preeminent art destinations, but it's worth the desert pilgrimage. Minimalism artist Donald Judd put Marfa on the map when he moved there in 1971 and opened the Chinati Foundation, a live-work compound that lured other artists to this laid-back area of West Texas. In the age of Instagram, Marfa is best known for its remote Prada store installation, but visit and you'll find a town full of galleries, boutiques, casual eateries and quirky accommodations like El Cosmico, a glamping spot with airstreams, yurts and tiny houses.
Nasir al-Mulk Mosque, Shiraz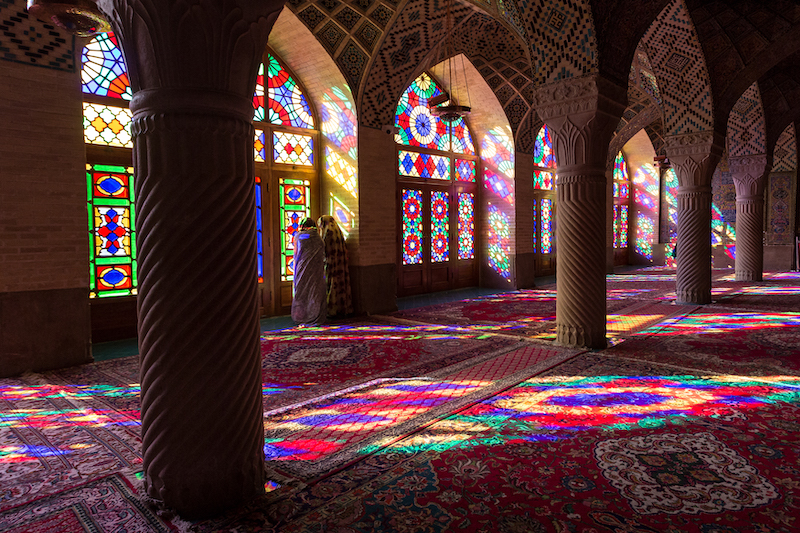 If Iran hasn't been on your radar as a tourist destination until now, prepare to add it to your bucket list. Behold the Nasir al-Mulk Mosque (also known as "The Pink Mosque"), a famously decorative place of worship located in the historical city of Shiraz. Visiting early in the day, when the intricate stained glass windows scatter colored light across Persian rugs, is like stepping into a kaleidoscope. Once you're done soaking up the interior rainbow, head outside for a peaceful moment by the courtyard pool.
The Guggenheim Museum Bilbao, Basque Country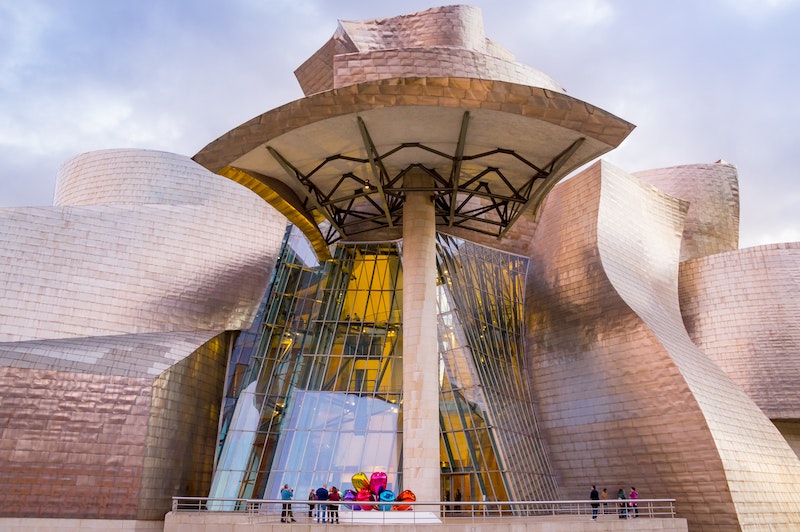 Arrive at the Guggenheim Museum Bilbao and you're immediately blown away by its architecture. Designed by the one and only Frank Gehry, the titanium-clad curves of the building's deconstructionist exterior are their own artistic spectacle, and the perfect home for the impressive collection of modern art housed inside. Expect pieces from the likes of Andy Warhol, Jeff Koons and Yves Klein, plus a section dedicated exclusively to Spanish and Basque artists. The Guggenheim Museum Bilbao was a controversial addition to this struggling seaport city when it was constructed in the 90s, but ultimately sparked a cultural revival that turned this area into one of Spain's top tourism destinations.
Jardin Majorelle-Yves Saint Laurent Mansion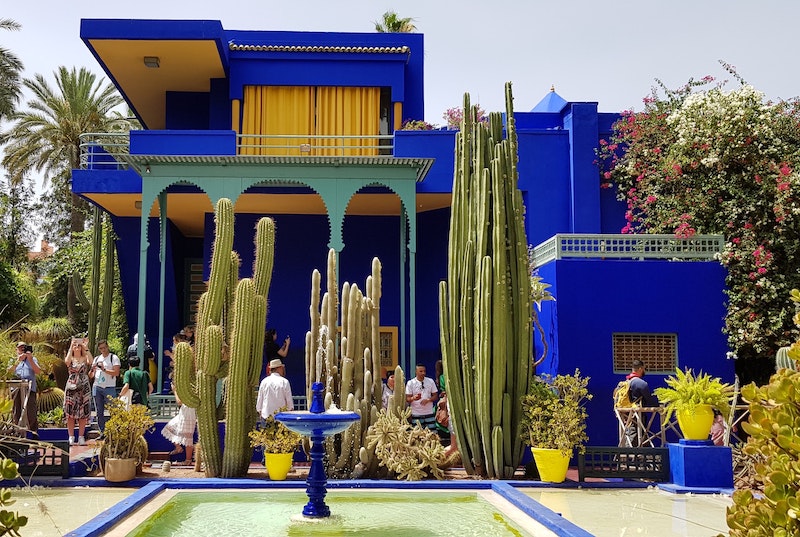 Even in a city renowned for its beautiful architecture, the Jardin Majorelle-Yves Saint Laurent Mansion is something special. In the 1920s, artist Jacques Majorelle began cultivating a tranquil, exotic garden in the heart of Marrakesh, oriented around a pond filled with water lilies. A decade later, French architect Paul Sinoir added a Moorish-style villa to the property, washed in a distinctive cobalt blue hue. This irresistible aesthetic combination quickly began attracting visitors, including Yves Saint Laurent and Pierre Bergé, who purchased the property in 1980 after hearing it was to be demolished and replaced by a hotel. The mansion now houses a Berber museum, cafe and shop, but the star of the show is still that beautiful, peaceful botanical garden.
Hawa Mahal (AKA The Pink Palace),
Jaipur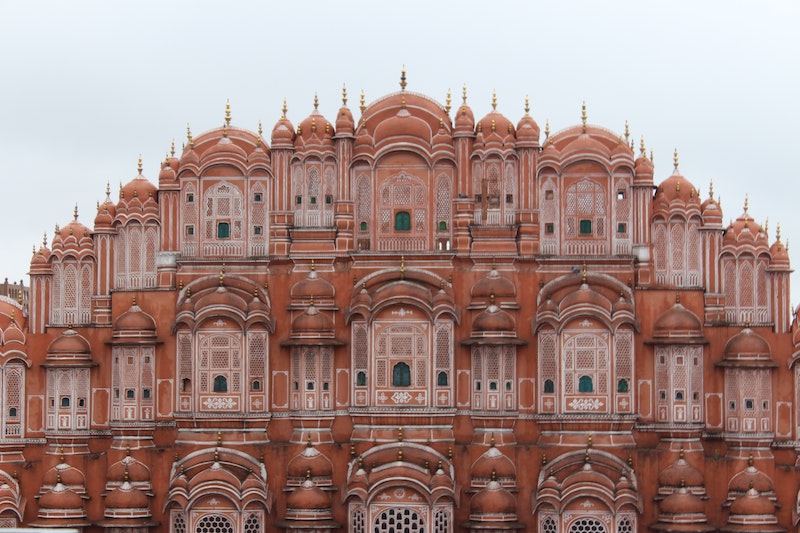 Built as an extension to Jaipur's City Palace in 1799, the Hawa Mahal's purpose was to allow ladies of the royal family to watch scenes from beyond the palace without being seen by the public. Designed to resemble the crown of Hindu god Krishna, the symmetrical facade of latticed windows and scalloped cornicing washed in a dusky pink hue makes it one of the most distinctive monuments in all of India. Get there first thing in the morning, when sunlight floods through the Hawa Mahal's 953 windows, bathing its interior in a warm, photogenic glow.
Sketch London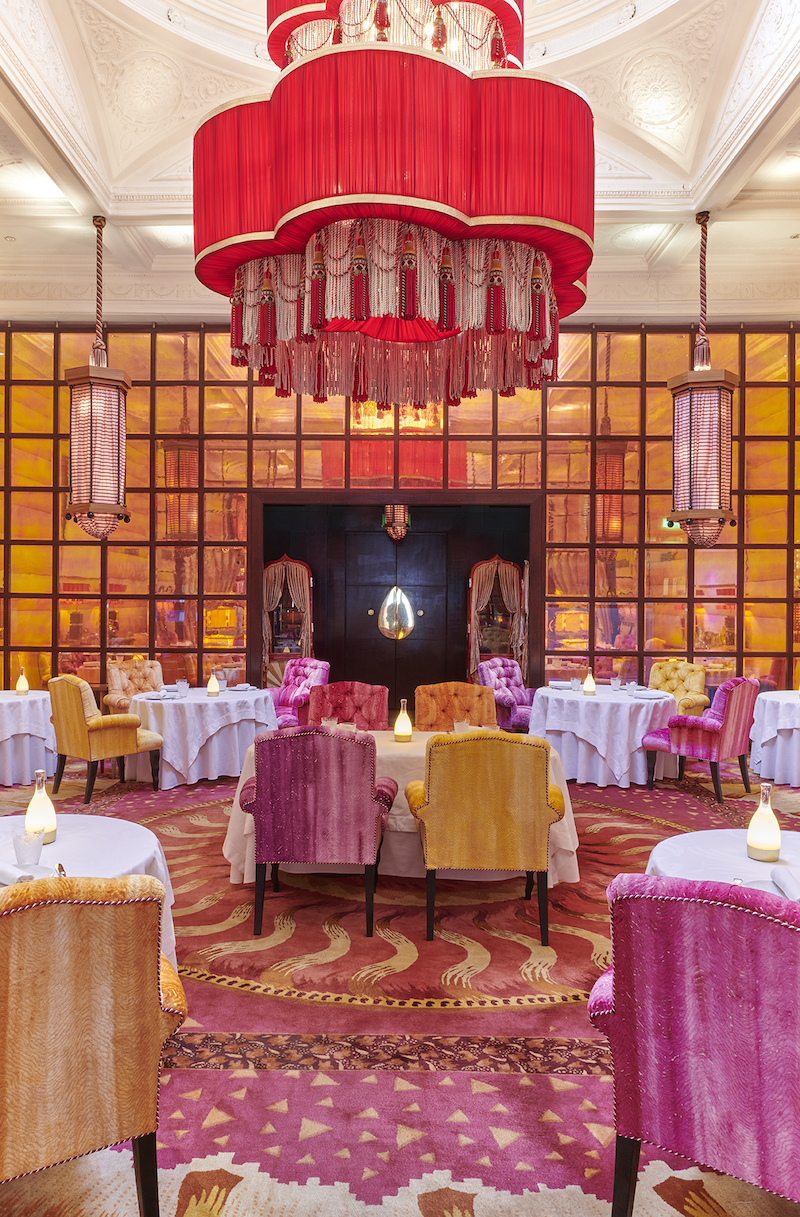 Any design lover visiting London should make at least one reservation at Sketch, the dining/music/art venue in Mayfair that's an absolute feast for the eyes. Technically, Sketch houses four separate restaurants – one to suit your every mood, from afternoon tea spot Parlour to Michelin-starred The Lecture Room. And while every inch of Sketch is vying for your attention with textures, colors, artworks and quirky installations, perhaps the most famous (read: Most Instagrammed) things in the building are the sci-fi, egg-shaped "loos" positioned under a stained glass ceiling. It's probably the only place you'll want to linger over a trip to the restroom.
Art Basel Miami Beach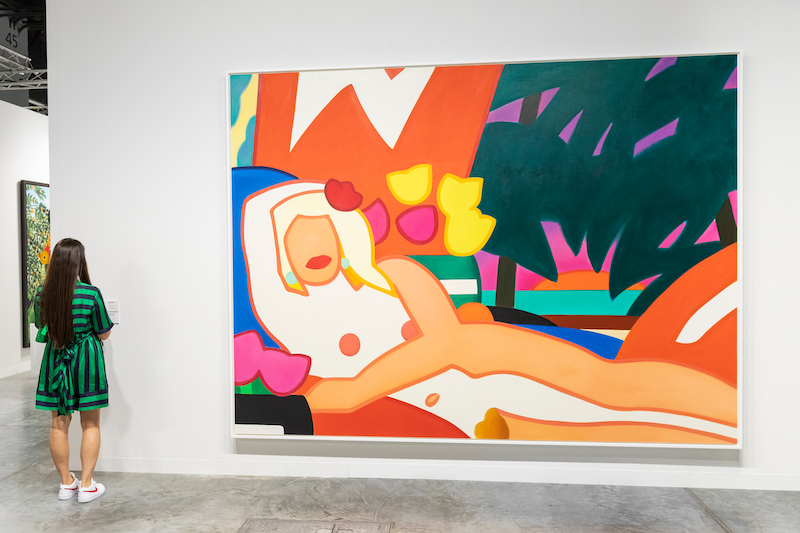 Art Basel Miami Beach is the annual event where art industry folks come to see and be seen. Get tickets if you want to immerse yourself in the modern art world at galleries showcasing established and emerging artists, plus panels and discussions to deepen your knowledge. If the whole event feels a bit intimidating and inaccessible to you (case in point: Maurizio Cattelan's $120,00 banana from a few years back) then sign up to hear about Artful's next luxury trip to Art Basel Miami Beach and be guided by an expert/art world insider.
READ NEXT: Exploring the World of Contemporary Art Through Travel, With Artful Co-Founder Matthew Israel