Artful: Exploring the World of Contemporary Art Through Travel
Artful: Exploring the World of Contemporary Art Through Travel
Travel company Artful is on a mission to make the world of contemporary art more accessible

...
As any good guide book will tell you, art and travel are a classic combination. Visiting museums and galleries on vacation is a pleasurable aesthetic experience, sure, but it's more than that. When we seek out art in an unfamiliar place we are endeavoring to expand our emotional literacy and understand a place and its culture on a deeper level. We are hoping to feel moved or inspired in some way. What if, instead of standing among throngs of other tourists, you could actually meet artists in an intimate setting, discuss their work in depth and learn about what makes certain pieces so impactful and valuable?
That's the concept behind Artful, a travel company that takes guests to renowned contemporary art destinations around the globe, providing an insider perspective of a world that can sometimes be as perplexing as it is exciting (case in point: Maurizio Cattelan's $120,00 banana at Art Basel Miami).
We spoke to Artful co-founder Matthew Israel about the company's mission to make the contemporary art world more accessible, how his team ensures the quality of the art is matched by the quality of the hospitality, and why there's no substitute for an IRL art experience.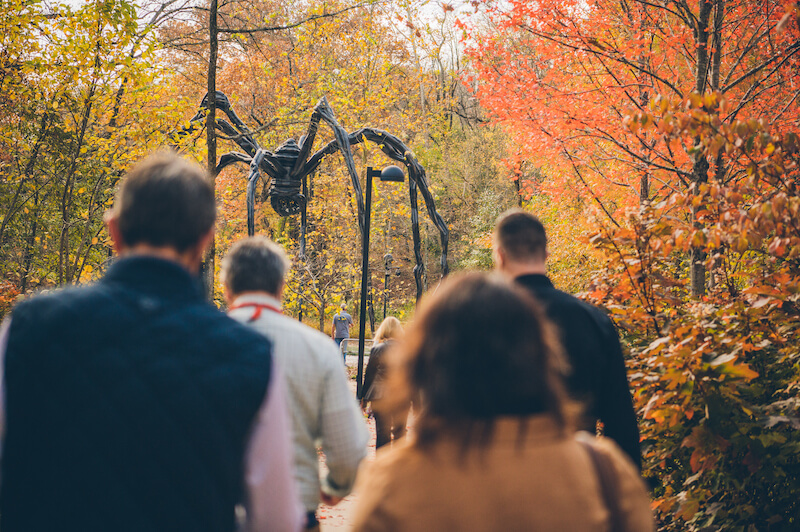 Esme Benjamin: How did Artful come to be?
Matthew Israel: Artful was founded in 2019 by Tobias Welo, who has a background in finance and has been collecting art for the last 10 years. He was very interested in passion-oriented travel – where the trip is focused on a certain activity in a certain location – but found that the landscape for art-focused trips was mostly oriented around museums. I connected to Tobias through a mutual acquaintance and after leaving Artsy, where I'd been for more than eight years running The Art Genome Project and then serving as Head Curator, I started to help him build the company.
Artful offers 3-4 day luxury contemporary-art-focused trips for small groups of 10-14 people. We visit three types of places: art fairs or biennials; major art cities that have perpetual art programming, like New York, LA, London and Paris; as well as bucket-list art destinations like Crystal Bridges Museum of American Art or Marfa. Artful launched in the spring of 2020, which wasn't the ideal time! However, we did manage to run three trips last year and we are very optimistic about the future.
EB: Who is the typical Artful guest?
MI: Our typical guest is someone aged 40-55 (though we definitely have younger and older guests) who is interested in art and maybe they want to take a trip to deepen that interest. Our trips always feature an artist studio visit and a collector home visit, so they're kind of like intensives that allow guests insider access to the contemporary art world. I've been consistently surprised by the interest we get from people who I consider to already be insiders, who have chosen us because they haven't been to a particular place or would appreciate not having to make all the decisions around a particular art fair or city. We've already had people on our trips who are board members at major museums, for example.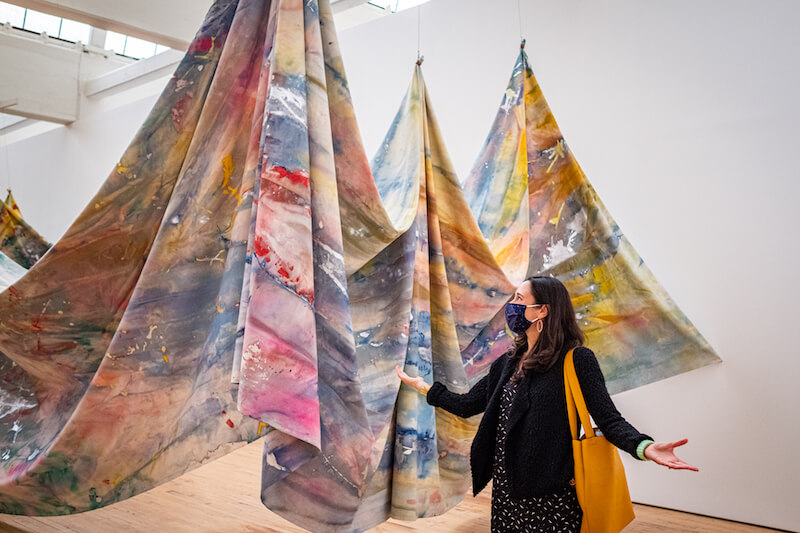 EB: I like the fact that Artful's mission is to make the art world more accessible. Speaking as a total art novice, getting my head around things like which artist is worth investing in is such a foreign thing to me. Can you tell us more about that accessibility piece?
MI: Personally, I came to Artful with a long-standing commitment to making art accessible. I've been in the art world for 20 years and have done everything from working at galleries to managing art foundations and estates to writing for magazines. I also have a PhD in art history and write books—my most recent being A Year in the Art World, which was an insider's view of the art world with an attempt to make it more accessible. For many years now, in all of these roles, it's been part of my personal mission as an art historian to bridge the gap between what is often considered an intimidating, insular art world and the larger public. Artful also reflects this mission. It's open to anyone who's engaged with art and already knows the artists and collectors we might be visiting, but it's also open to people who don't have that knowledge yet. Once you buy the trip, there's no barrier to that access. I also wanted to mention Artful Magazine, which is seeking to make art and travel content accessible to a wide audience. We're very proud of the pieces our Editorial Director, Karen Rosenberg, has been producing throughout the pandemic and we're excited to see the Magazine grow a lot more soon, as the world opens up and long-delayed art programming is executed.
EB: Artful also puts an emphasis on giving back. How does that work?
MI: Firstly, we are interested in the cycle of patronage. After the past year it's important to patronize museums, galleries, and artists, because they've suffered a lot, and our trips are bringing people to these institutions to support them. We also started Artful Impact, which is a fund associated with a number of nonprofits. For every artwork purchased on our trips, we return a third of our proceeds from the sale to these carefully selected charities.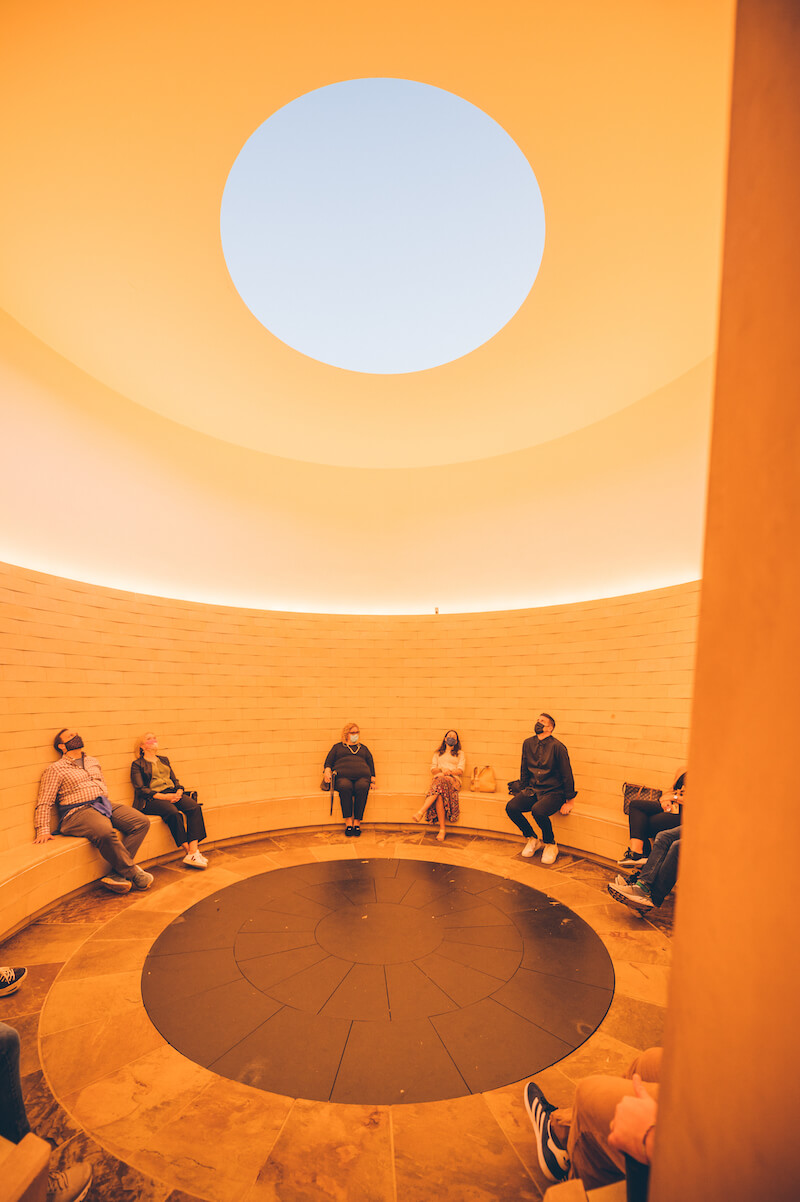 EB: Tell me about the travel elements of the trip. How do the restaurants and hotels you select compliment the art theme?
MI: I am very lucky to work with Jahna Vaughan, who was previously designing bespoke trips for American Express Centurion clients, and is a hospitality expert. We collaborate on Artful's trips to make sure the level of contemporary art is matched with the level of hospitality. That's a way we're different from other art trips – we believe that a great experience is had when you can go somewhere, get off the plane and somebody has taken care of every little thing for you. I can think about the art and Jahna can think about the restaurants, hotels and transportation. It's all thought out almost minute by minute.
EB: Many of us seek out museums and galleries when we travel. How do you think art helps us understand a place better and appreciate it more?
MI: I've spent my whole professional life focused on understanding how art can help inform our lives and places are a key aspect of this. For one, I think it can change your perception. Looking at art and talking about a piece of art is an intellectual experience that can alter your view of the world. There's also the way it exposes us to different types of people that we don't often get the opportunity to interact with. I think there's so much to be said for the visual literacy that art can provide. Seeing a great piece of art can improve your mood, amplifying and deepening the daily human experience.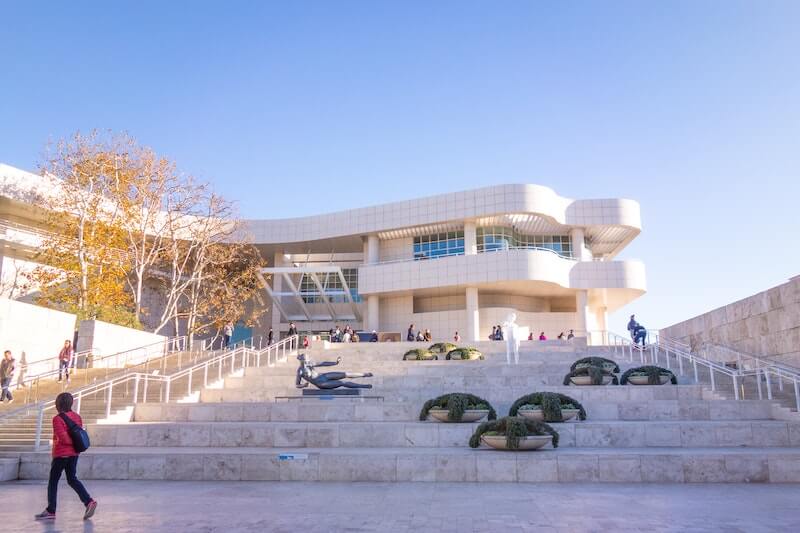 EB: For somebody who isn't an art expert but wants to deepen their understanding, which destinations would you recommend?
MI: Well, any of our future trips! But also, in general, major art cities like New York, LA, Paris and London are fantastic for showcasing the quality and complexity of art. Berlin is also an incredible place to go. Art Basel Hong Kong is a wonderful trip because you can experience the richness of the city but then see the fair, visit galleries, and collector homes. Navigating a lot of these places is so tricky and that's where having an organized trip or expert guide can prevent the experience from feeling overwhelming.
EB: I think passion-oriented travel is especially popular right now. Do you think the pandemic helped accelerate that trend in some way?
MI: I'm not sure that the pandemic accelerated it per se, but people are excited to travel again and as the pool of people who love to travel gets larger and more diverse there's going to be a larger and larger group that wants the experience a guided trip and a throughline of education can provide. When people take a vacation they want it to be valuable in a way that isn't just about relaxing and doing nothing – though there is always a place for that. Art is something that people, in most cases, need to be educated about to understand its value. And a big part of what makes art valuable to people is the discussion around it, the learning around it and the community around it. Artful provides constant exposure to that. A major hallmark of our trips is access to an artist's studio and a collector home, and in a larger sense, we explore the art ecosystem – as well as the restaurants and hotels of our destinations – in a way that isn't superficial, but truly immerses our guests into the art and food scene in the cities we visit; we really try to invest in the destinations instead of just passing through them as tourists.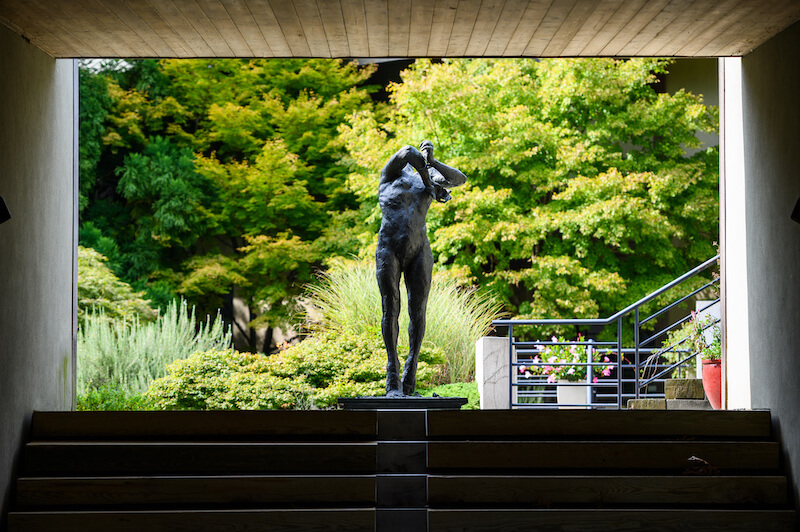 EB: During the pandemic many museums made their collections accessible online for the first time, so people could access art from wherever they are in the world. What did you think of that?
MI: Even though there's been such an investment and a real survival of the art world in the virtual sphere during the pandemic, and a lot of interesting developments with online viewing rooms, I think that the core of the art world is being around art in person and the social aspect of talking about art in a museum or gallery. There's such a value in gathering. It's integral to human existence.
Visit artfuljaunts.com