10 USA Restaurants Worth Traveling For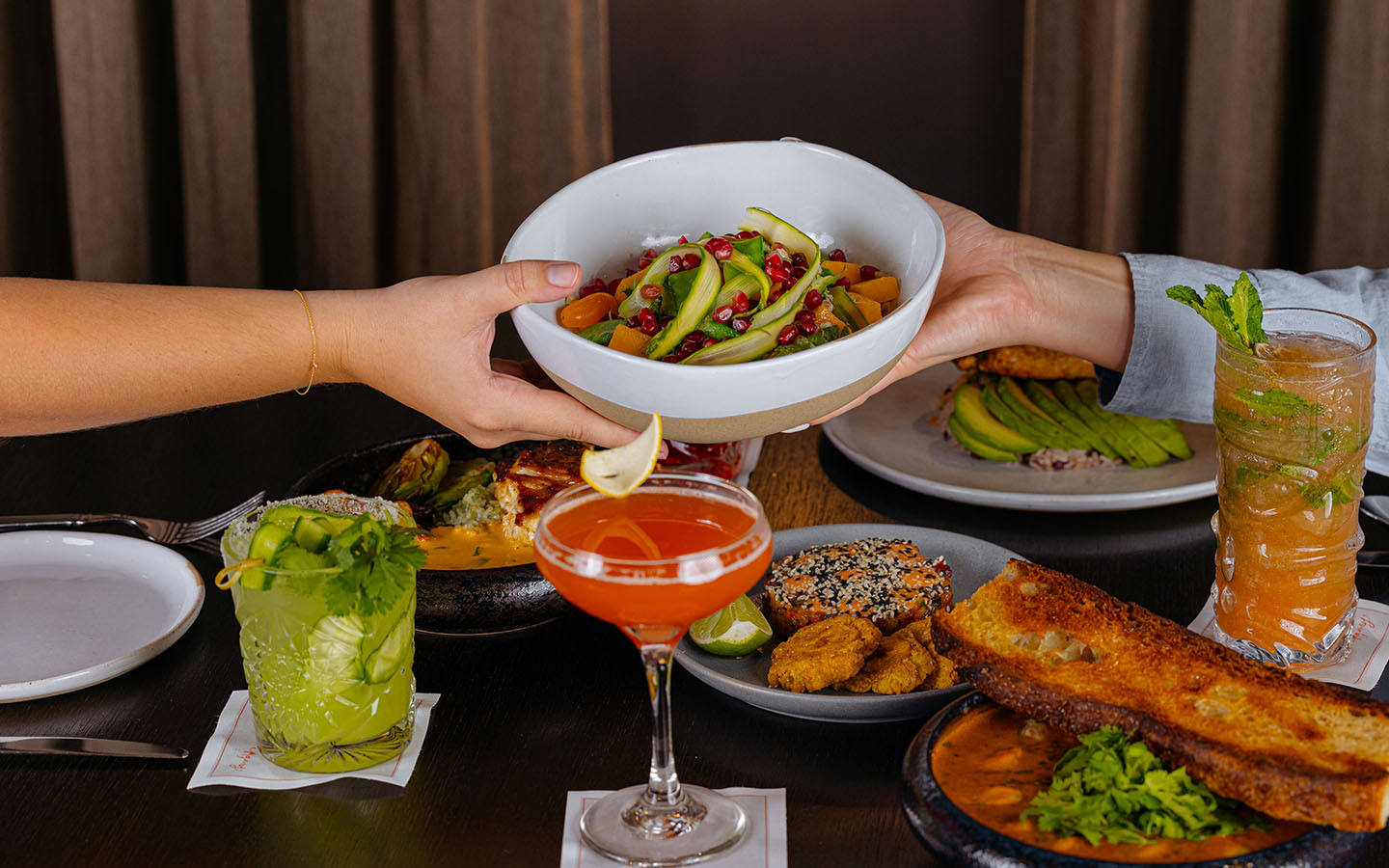 10 USA Restaurants Worth Traveling For
By Esme Benjamin
If you believe food can make or break a trip, let your tastebuds dictate the itinerary. These outstanding establishments dotted throughout the USA, from New York's Hudson Valley to Washington's Orcas Island, promise a dining experience you'll be raving about for years.
As you're planning your next USA trip, let these '10 restaurants worth traveling for' steer your plans.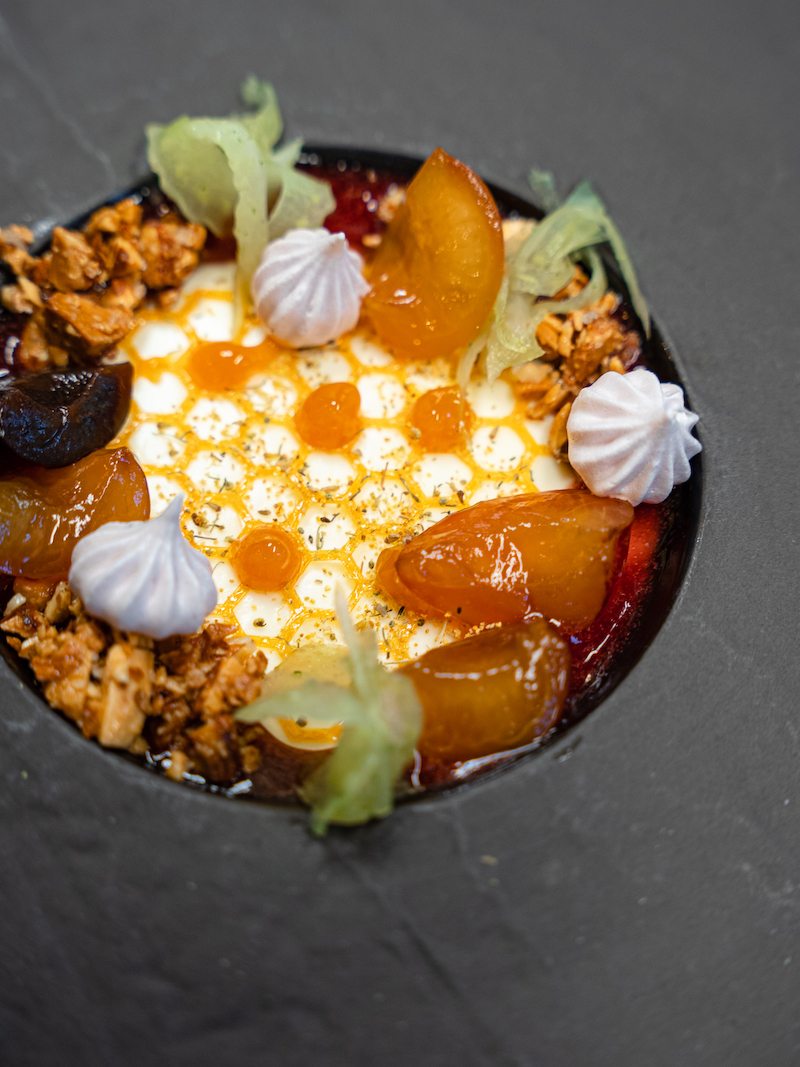 República, Portland OR
That República opened during the height of the pandemic, when the restaurant industry was floundering, and managed to accumulate so many accolades is a testament to the uniqueness of its offerings. The restaurant's team of skilled chefs has collaborated on a six-course tasting menu of "Mexico-forward" dishes starring tricky-to-source ingredients and mouth-watering flavors steeped in pride. Each dish is served with a story, educating diners on the origins of the food and traditions that underpin it, which adds a depth to the dinner that few fine-dining establishments can rival. An option to pair the meal with the best Mexican wines completes the experience.
Atomix, New York NY
New York's Koreatown is full of tucked-away spots, but not all of them are secret; Atomix, a 14-seat basement counter restaurant that's been the talk of the town since it opened in 2018, was recently named "the best restaurant in North America" and claimed 9th place on the annual World's 50 Best Restaurants list 2023. Chef Junghyun 'JP' Park's 12-course, Korean-inspired tasting menu does incredible things with texture and flavor. Case in point: The smooth and creamy steamed carrot cake topped with sea urchin – a combination that melts in the mouth. Atomix's unique food and intimate subterranean setting make it the perfect choice for a special occasion dinner.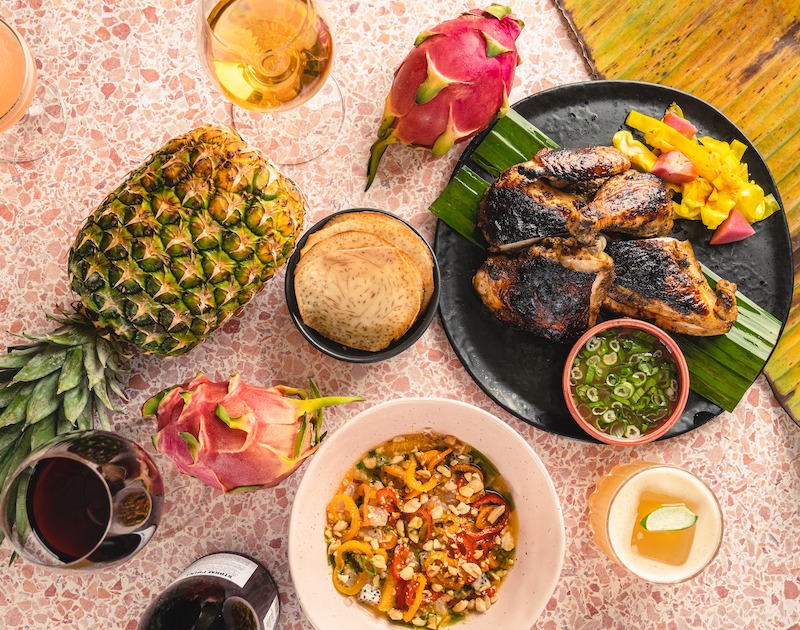 Canje, Austin TX
For a vacation on a plate, head to Canje, one of Austin's buzziest restaurants. Chef Tavel Bristol-Joseph's fruity, tangy menu takes inspiration from his native country of Guyana and the Caribbean as a whole, resulting in an array of dishes that are as vibrant for the palette as they are for the eyes. Think: Ceviche with sour orange, peanuts, sweet peppers, and crispy taro chips to start. Followed by a truly outstanding jerk chicken with wild garlic chutney. To finish, it has to be the pineapple upside-down cake with a boozy kick of Rhum Agricole.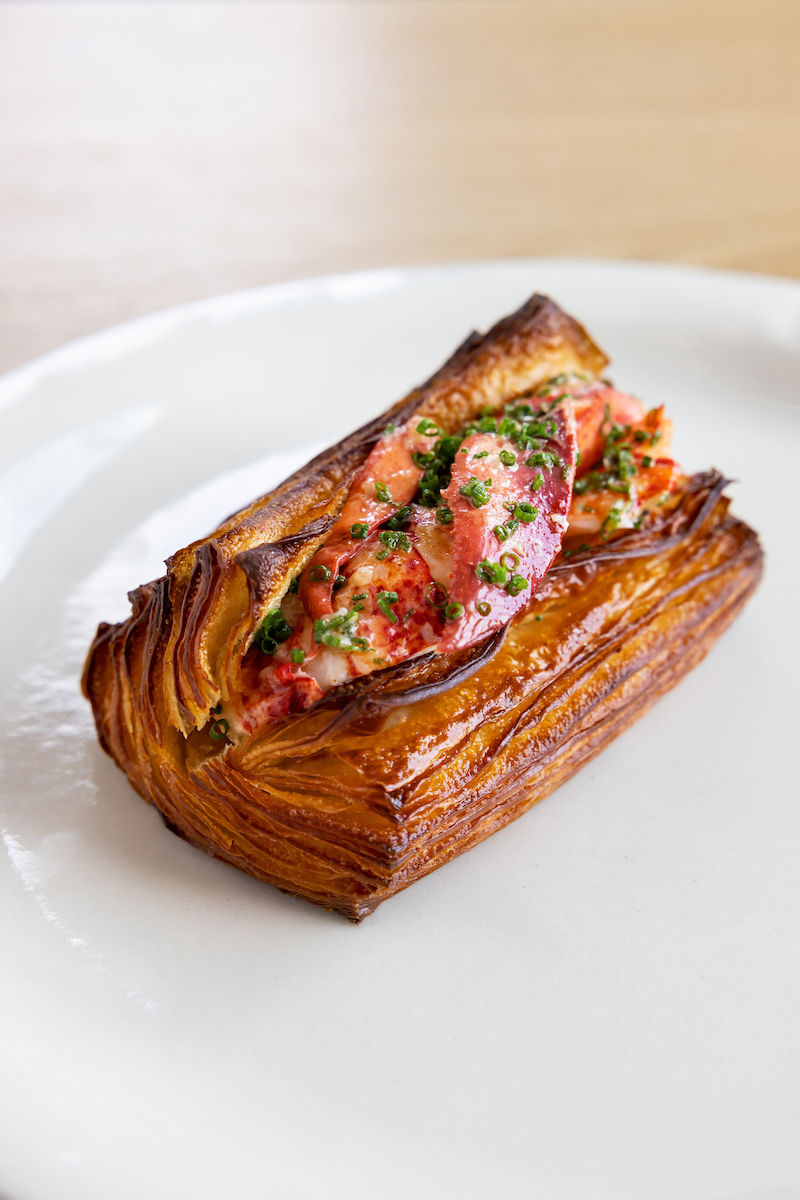 Twelve, Portland MA
The city of Portland, Maine, has earned a reputation as a culinary paradise in recent years. Although many of its establishments are outstanding, Twelve – an upscale waterside restaurant that puts a modern twist on classic New England favorites – should be your reservation priority. The restaurant's $90 pre-fixe menu takes inspiration from Maine's landscape and bounty of ingredients, featuring fresh-from-the-ocean fish, local meats, and vibrant veggies. You'll be tempted by the lobster roll, naturally, but save room for Twelve's incredible deserts, including a chocolate sundae with miso caramel and urfa pepper, and a buckwheat layer cake with sour cherry, bourbon, and creamy mascarpone.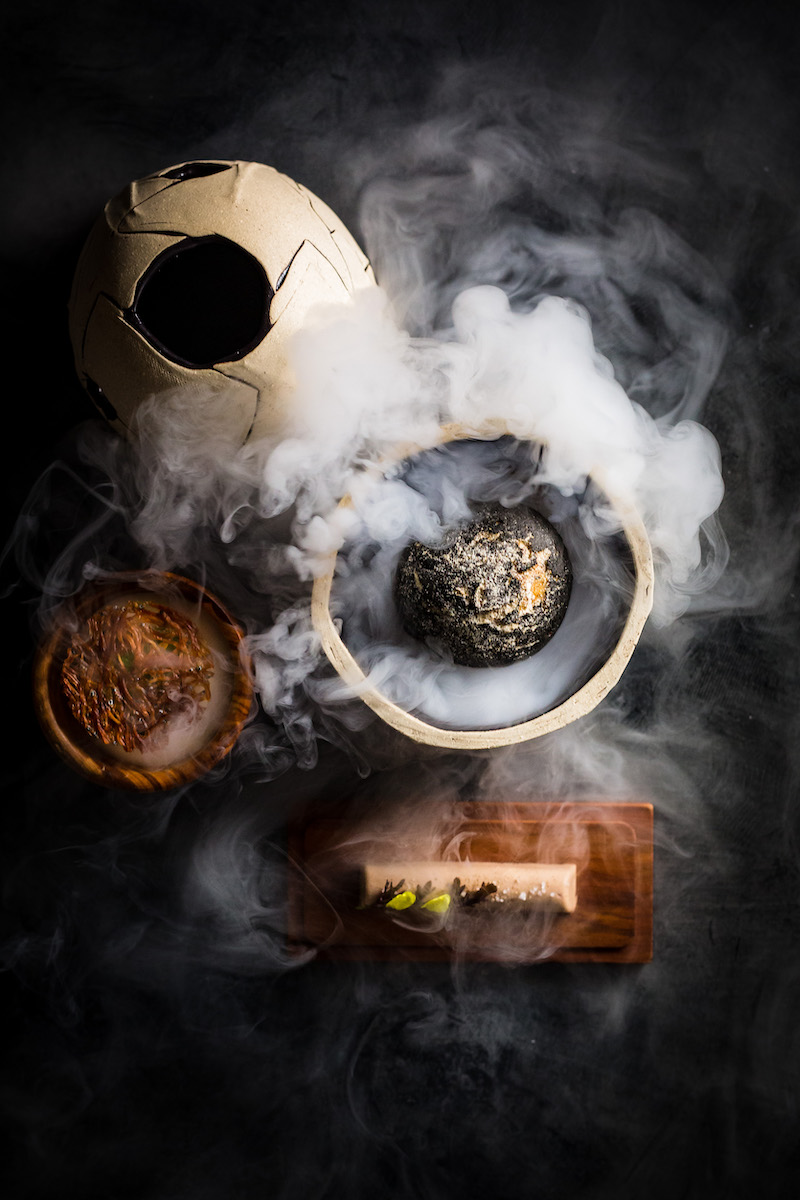 Atelier Crenn, San Francisco CA
French gastronomy is known for tradition and technique – a combination that makes it highly respected but somewhat predictable. This isn't the case at Atelier Crenn, San Francisco's celebrated modern French restaurant, which recently claimed its third Michelin star. The accolade made Chef Dominique Crenn, who is known for her environmental ethics (she removed meat from her menus in 2019), the first woman in America to run a Michelin three-star restaurant. Dishes take inspiration from Chef Crenn's background and upbringing in France while also being influenced by her travels and adventures around the world, resulting in a very personal food experience that's worth the splurge.
Cafe Mutton, Hudson NY
In an industry driven by viral dishes and ubiquitous menu mainstays, Cafe Mutton is refreshingly defiant. You won't find avocado toast or oat milk lattes at this Hudson Valley restaurant owned by former NYC chef Shaina Loew-Banayan. Instead, the menu is shaped by whatever Loew-Banayan's farmer and forager friends are selling that week, resulting in a seasonal array of meat-forward dishes intended to be delicious rather than aesthetically pleasing. Brunch is Cafe Mutton's thing (it's only open for dinner on Friday nights) and the crepes, drowning in maple syrup and melted butter, are definitely worth road-tripping upstate for.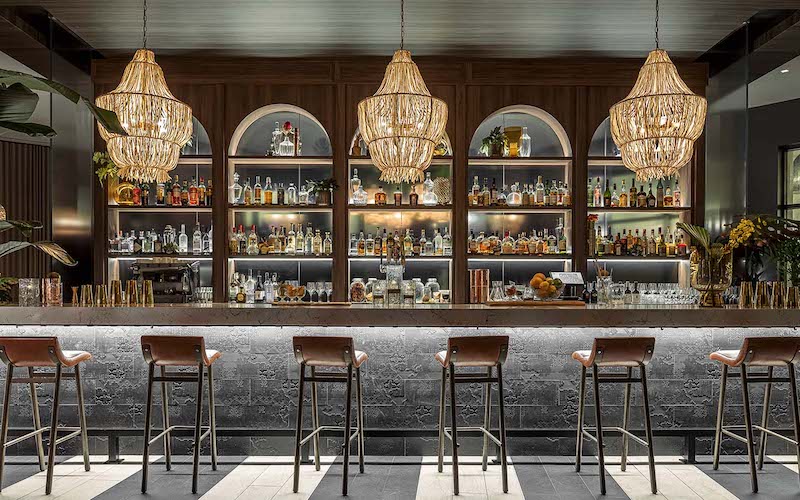 Mamey, Miami FL
Located in Maimi's upscale Coral Gables neighborhood, Mamey is everything you want from a dining experience in the Magic City. Tropical decor and an energetic ambiance are complemented by Chef Niven Patel's vibrant food – an eclectic fusion of flavors from his travels to Asia, the Caribbean, and Polynesia (although, charmingly, many of the ingredients are sourced from the Chef's own ranch). The island theme also extends to a menu of signature vacay-ready cocktails that strike a balance between spicy and sweet.
Irwins, Philadelphia PA
Thanks to the second season of The White Lotus, Sicily has been the hottest destination to visit this summer. For a taste of Italy's favorite island, head to the inconspicuous Irwin's at the top of Philadelphia's BOK building (a former schoolhouse turned commercial space bursting with creatives and artisans). Chef Michael Vincent Ferreri has created a simple but phenomenally delicious menu of classics including herby eggplant caponata sprinkled with pine nuts, perfectly chewy bucatini pasta with tomato and ricotta, and velvet-like tiramisu. Rooftop views and natural wines complete the vibe.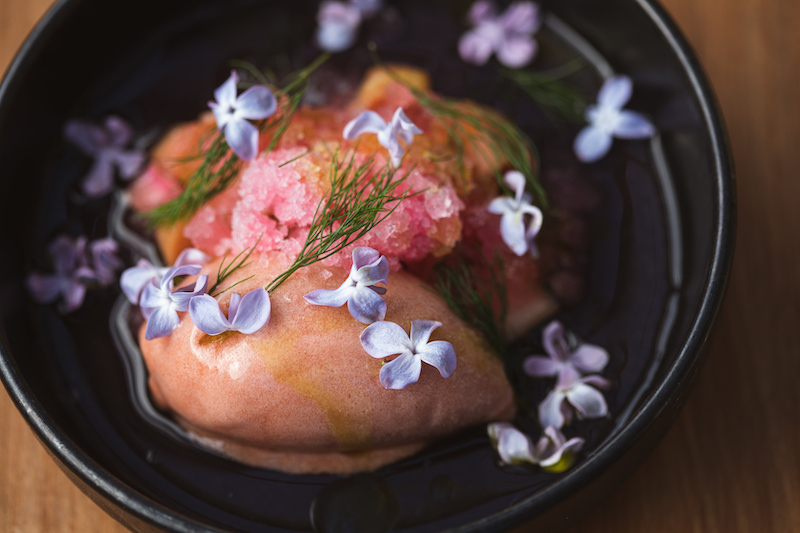 Matia, Eastsound WA
You'll have to catch a boat to reach Matia, a community-minded restaurant on Orcas Island, off the coast of northwestern Washington, but you'll be rewarded. Situated in the historic Firehall building in Eastsound, Matia offers up quirky and exciting flavor combinations like cider-braised carrots and mushrooms with smoked potato puree and pickled kohlrabi. Or sourdough pancake with roasted beets, hazelnut-nori vinaigrette, and smoked egg yolk jam. Owners Avery Adams and Drew Downing have a lot of love for their little corner of the Pacific Northwest, and you'll see it reflected in the abundant seasonal ingredients on Matia's beautifully arranged plates. A meal worth going the extra mile for.
Owamni by The Sioux Chef, Minneapolis MN
Chef Sean Sherman, AKA The Sioux Chef, made a name for himself hosting pop-up dinners in Minneapolis, featuring foraged foods, before opening Owamni in 2021. The following year, it won a James Beard Award: The Best New Restaurant 2022. Owamni has been wowing diners and critics with its focus on indigenous foods and cooking techniques. The menu is entirely free from items like dairy, wheat flour, sugar, and many types of animal meat – ingredients European colonizers brought to the continent in the 16th century. Instead, you'll find dishes like bison or elk tacos; cured salmon with huckleberry, kelp, and trout roe; hand-harvested wild rice; and dandelion greens with spring onion and cricket in a maple-chipotle dressing.
*featured image courtesy of Mamey