The Best Restaurants in Victoria B.C., According to a Food Tour Guide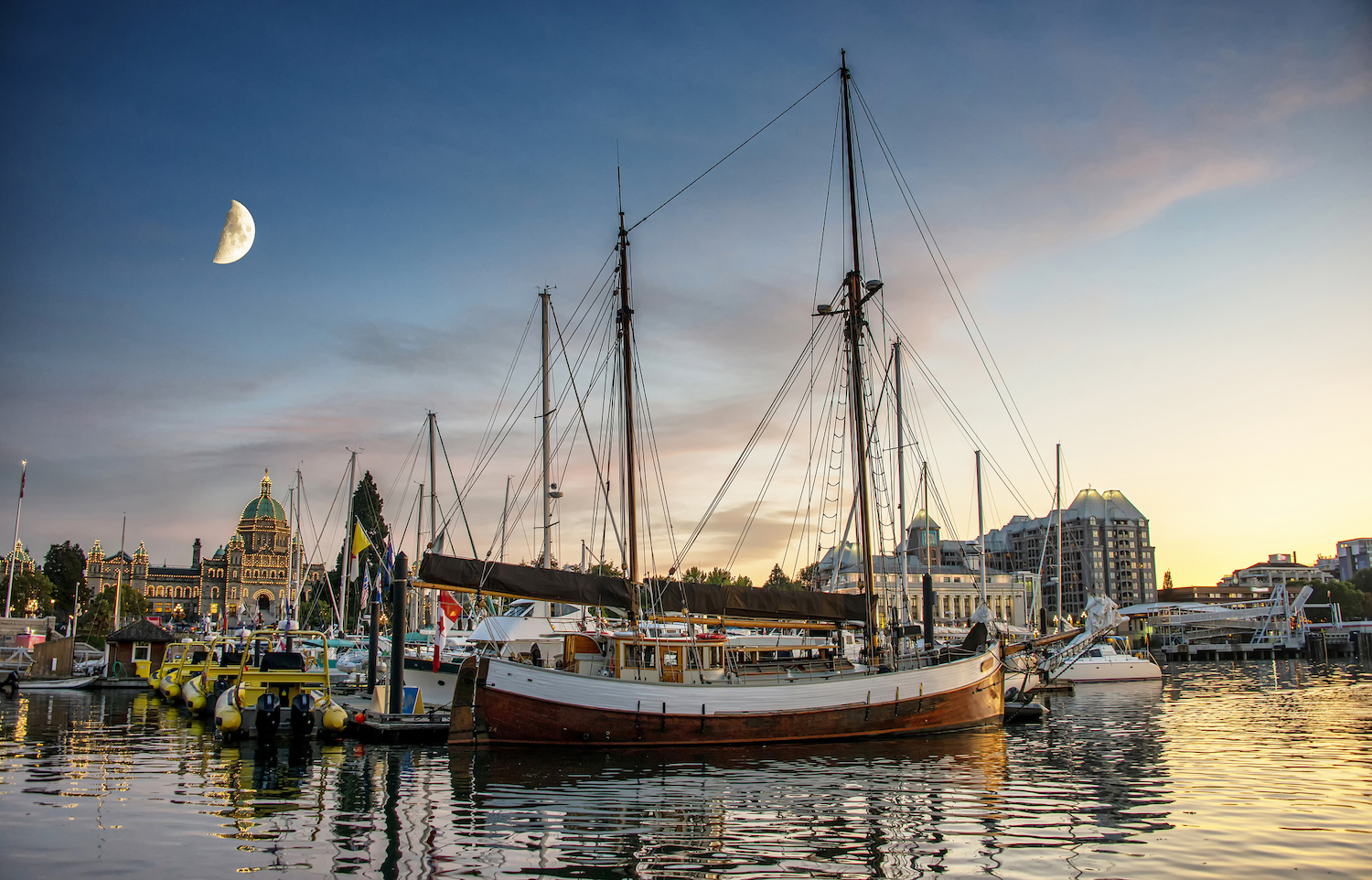 Gourmet Guides: The Best Restaurants in Victoria B.C., According to a Food Tour Guide
In Gourmet Guides, food industry insiders serve up recommendations on where to dine in their town.
By Esme Benjamin
Andy Olson had eaten his way through 52 different countries when he decided to set up a food tour company in his hometown of Victoria, British Columbia. His venture, A Taste of Victoria Food Tours, was a harmonious melding of his two passions, food and history, and an opportunity to introduce fellow world travelers to the city's impressive dining scene.
"Victoria has more restaurants per capita than any city in Canada and the second most in North America after San Francisco," Olson says. "In order to stick around in this city you have to be local, interesting, and above all else, tasty."
Tasty in Victoria often means sourcing food locally and seasonally. The city has long been on the vanguard of sustainability and environmental impact, and many of its restaurants seek out ingredients from nearby farms and responsible fishing companies.
"Destination Greater Victoria, our local tourism board, was recently awarded a biosphere-certified destination and many of its members, including restaurants, are committed to a guarantee of environmental, economic, and socio-cultural balance, including the 17 sustainable development goals of the United Nations," explains Olson. "It's neat to see that so many of our establishments take pride in being sustainable companies, which you can see on signage splashed across their menus, websites, and even on the walls of their restaurants."
We asked Andy Olson where to eat in Victoria to support local sustainability initiatives and minority ownership while enjoying a really great meal. His recommendations highlight the diversity and ingenuity of British Columbia's capital.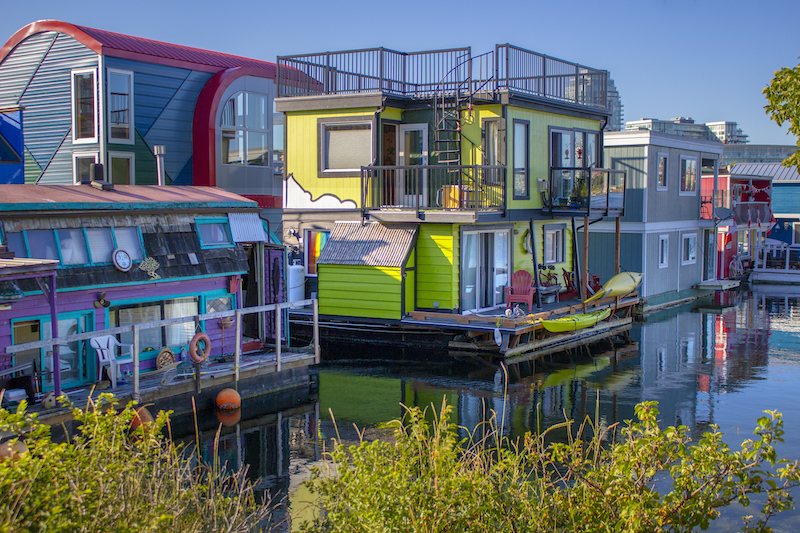 For Breakfast/Brunch:
Shanzee's Biscuit Cafe
The owner of Shanzee's Biscuit Cafe was a long-time chef in Victoria before she decided to open her own restaurant on the border of Chinatown and Old Town in Market Square. As the only southern-style cook in our city, she has carved out a niche for herself with a variety of sweet and savory biscuits. She makes the biscuits daily on-site and thanks to the open kitchen you can watch your meal being made. Order the Southern Comfort biscuit, which has the restaurant's house-made sausage gravy with cheddar cheese, green onions, and cured bacon from Hertel's Meats on Vancouver Island. Equally tantalizing is the sweet biscuit, which comes with Nutella, grilled banana, whipped cream, and chocolate sprinkles. The ultimate comfort food!
Floyd's Diner
Floyd's Diner has been operating in Victoria since 2004 and offers a casual old-school diner experience with legendary hangover food spanning everything from chicken and waffles to The Laban (a half-a-dozen strips of the restaurant's signature bacon served with a Lucky beer and shot of Jack Daniels!) For me, the highlight has always been The Mahoney, a surprise meal decided by the chef! I've been served everything from a grilled cheese made with 10 pieces of bread to a butter chicken poutine. It allows the chefs to show off their creativity and I have never been disappointed. The best part? After the meal, the server will come by with a coin and ask you to call heads or tails. If you win the flip the meal is free, but if you lose, it costs double! Even if you lose, the check will only be about $48 and it is always so much food that you never feel like you really lost.
For Lunch/Afternoon Tea
Pendray Inn and Tea House
Thanks to Victoria's British influence, afternoon or "high" teas are very popular here. The Empress Hotel serves over 500,000 people in its tea room each year, but my go-to is the Pendray Inn and Tea House, a Victorian-era dining room in James Bay which dates back to 1897. Come hungry, as it consists of four tiers with savory treats at the bottom (such as crustless sandwiches using local bread and salmon), savory and sweet scones in the middle (I love the white chocolate ones) and macarons from our local gem La Roux Patisserie on the top. When the weather is nice, you can also enjoy the veranda.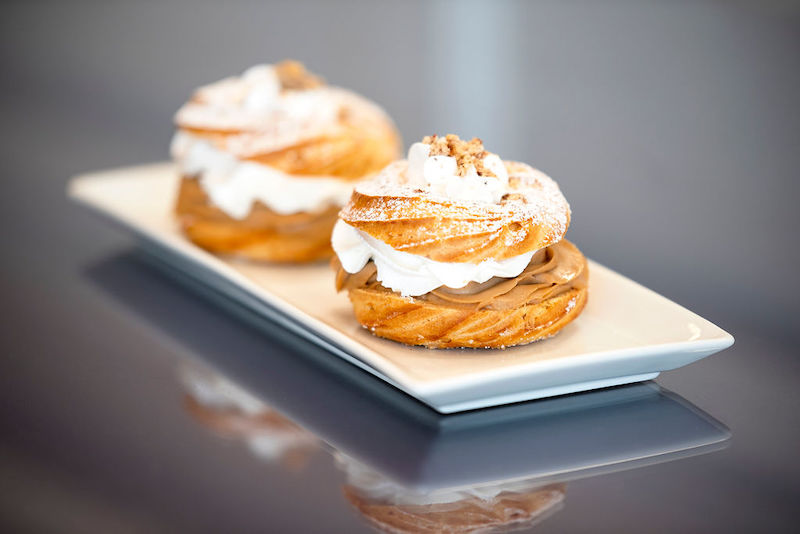 La Roux Patisserie
La Roux Patisserie's owner, Rebecca, began her patisserie as a retirement gig after spending 25 years in corporate law and has built it into a local must-do. Rebecca makes over 1,000 croissants a week and sells out completely by the end of each day. Beat the crowds and order the Paris-Brest, a hazelnut cream-filled choux pastry that's a mainstay at French patisseries. If you can't finish the full-sized 1000-calorie version you can opt for the smaller one.
Ayo Eat
My go-to for takeout lunch is a little hole-in-the-wall Indonesian restaurant in Market Square called Ayo Eat. Owner and head chef Bana (he's a one-man show) was formerly a chef for the Mandarin Oriental Hotel chain and has served the Dalai Lama on several occasions. He sources all of his ingredients from the shops in nearby Chinatown and is famous for his peanut sauce, which is delicious on the Anjali Spring Roll and Satay Ayam (chicken satay). It's such a small place that there's usually a wait, so head to one of the brew pubs in Market Square for a beer while your order is prepared.
Gozen Sushi Bar Izakaya
Victoria has over 30 sushi restaurants in its downtown area and locals like to fight about which one is the best. For what it's worth, my favorite is Gozen Sushi Bar Izakaya, where I highly recommend getting the bento box lunch special. Chef Tony Kim was the head chef of Ariake in Seoul, Korea, and Yamazato in Tokyo before he started Gozen six years ago. He blends house-made recipes, including soy sauce, with Korean fusion to produce one tasty bento box. He can even serve you blowfish without killing you, as he is certified in this fine art!
For Dinner:
Il Terrazzo
A lot of restaurants in Victoria are only open for dinner starting at 5pm so reservations are recommended and some require that reservations be made weeks in advance. One of those places is Il Terrazzo, which has operated in Old Town since 1990 and has been arguably the city's best restaurant for most of the time they have been in business. It has an extensive menu and wine list and its knowledgeable staff (many of whom have been working there for the past 30 years) are happy to make suggestions. My regular order here is the frutti di mare della casa. This delectable seafood dish has local prawns, mussels, and scallops tossed with white wine, cherry tomatoes, leeks, red onion, and linguine. One tip: Try not to fill up on the delicious free focaccia bread before your main meal arrives.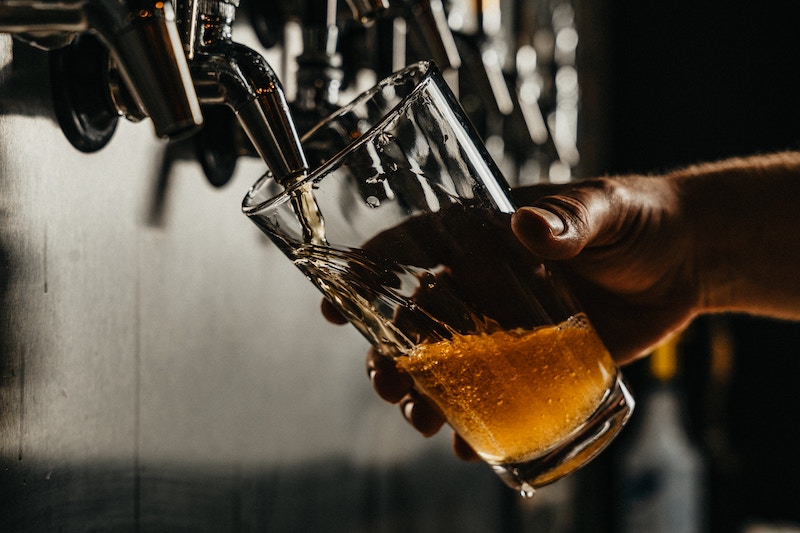 Spinnakers Gastro Brewpub
Victoria has 19 craft breweries within 10 minutes of its center. One of those, Spinnakers Gastro Brewpub, has been operating since 1984. It is the oldest brewpub in Canada and they still make their beer on-site. Spinnaker's also has a really great farm-to-table restaurant situated in an old mansion that overlooks the harbor in Vic West. The pulled pork sandwich is messy as all hell but my top pick every time I eat here. Don't forget to check out its provisions store, which sells Spinnakers' own beer, plus house-made chocolates, bread, and ice cream.
10 Acres Bistro
10 Acres Bistro displays Victoria's strong focus on local produce really well. It sources 90% of all of its ingredients from its own farm, which is located nearby on the Saanich Peninsula, and its daily fresh menu offers seasonal ingredients from the area in a creative way. My top pick, when it's available, is the duck confit served with beets, arugula, farm chutney, and smoked yogurt. After you've eaten, head to 10 Acres Commons, its sister cocktail lounge with harbor views and a covered patio.
Sült Pierogi Bar
Sült Pierogi Bar calls its cuisine Canadian fusion. Its creative take on the Eastern European dumpling, AKA pierogi (which I like to call Canada's second national dish, after poutine) is remarkable. Sült has taken this dumpling and added over 250 fillings to it over the seven years they have been in business, experimenting with everything from cheesecake to kimchi. Owner and head chef Troy turns his menu over every few months so there is always something new. My current favorite is the Pierogi Parmesan (five "Gonzo Garbanzo" pierogies, with Beyond Meat hot Italian sausage, nutritional yeast and garlic oiled spaghetti squash, plum tomato sauce, vegan parmesan, mozzarella, basil pesto, balsamic reduction). Swing by in the evening when Sült has live entertainment, from DJs to stand-up comedy.