Marrakech, Morocco
Marrakech, Morocco
Luxurious Finds Beyond the Desert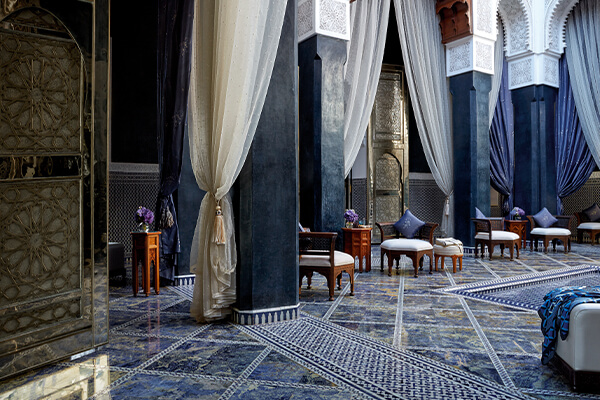 Marrakech is a culture shock in the most wonderful way. You could spend weeks here exploring narrow alleyways, discovering placid riad courtyards, and wandering past hidden market stalls full of rainbow-hued 'babouches' (slippers) fresh from busy leather workshops. On the flip side, nature is within reach. When you're craving an intermission from city adventures, it's a surprisingly short trip to remote desert dunes and the cool rocky slopes of the Atlas Mountains, where Berber communities will greet you with fresh mint tea and a grin.
---
The Must-Do

The electric cobalt of Jardin Majorelle, a studio and garden designed by French artist Jacques Majorelle and later inhabited by Yves Saint-Laurent, is so striking it spawned its own hue: Majorelle blue. The cacti-covered courtyard and adjoining institutions – the Berber and YSL Museums – are atop virtually every visitor's must-see list, so snag tickets from your hotel in advance. Frustrated with crowds ruining your perfect shot? In a post all about how to beat the line at Majorelle Gardens, blogger Lizzy Fay insists that Hotel La Maison Arabe's lookalike rooftop makes a great Majorelle substitute for Insta-ready portraits.

When you've had enough hustle and bustle, get out of town and into the high Atlas Mountains – a 2,500km range running through Morocco, Algeria, and Tunisia. A one-day guided tour will take you to the picturesque, tiered village of Imlil on camelback, where you'll sip tea with a local family and learn about the process of creating argan oil.