Juneau, Alaska
Juneau
Adventure, calling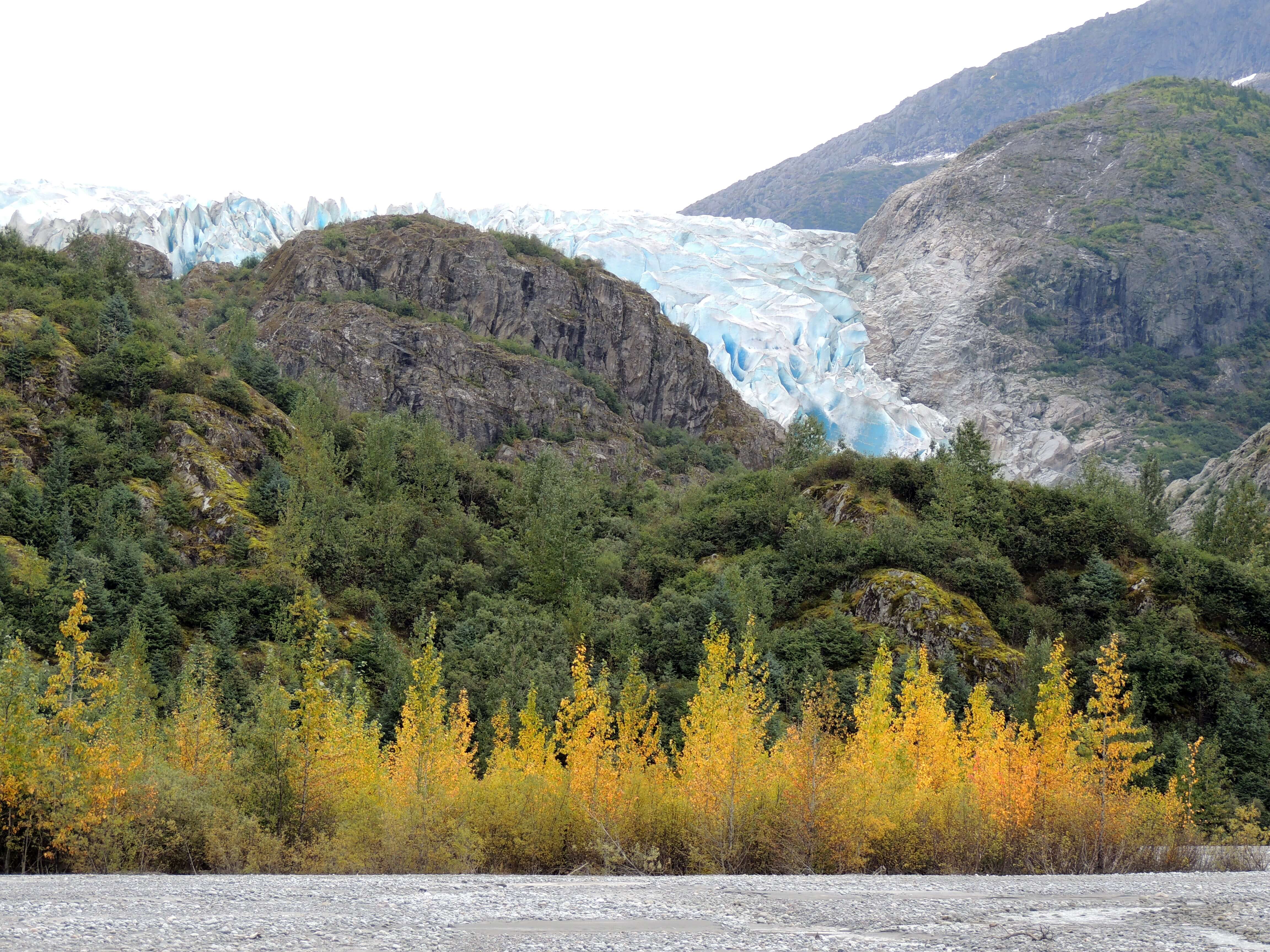 Once a mining town, Juneau is now the state capital of Alaska; though for many travelers, it still feels like a final frontier. Surrounded by glaciers and home to 280 different species of wildlife, Juneau is an outdoor paradise. Summertime is the most popular time to visit, when the days are long and the weather is (usually) pleasant. Nearly one million cruise ship passengers arrive every year between May and August, when Juneau experiences nearly 18 hours of daylight.
Did You Know?
Eastern Juneau borders the Canadian province of British Columbia, making it the only US state capital to share a border with another country. Juneau is the largest state capital by land area, but it's also one of four state capitals that can't be accessed by an interstate highway—the others are Dover, Delaware; Jefferson City, Missouri; and Pierre, South Dakota.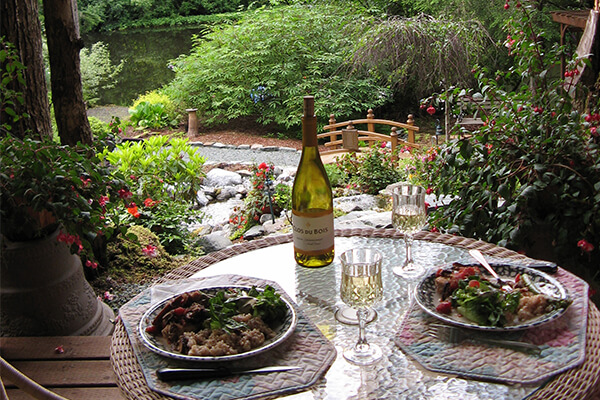 Pearson's Pond Luxury Inn and Adventure Spa
The only AAA Four Diamond accommodation in Alaska, Pearson's Pond is a charming boutique hotel located on the banks of a glacial pond in the Tongass National Forest. A 20-minute drive from downtown Juneau, Pearson's Pond offers tranquility and seclusion—an ideal spot for a romantic getaway. The hotel's friendly owner is often available to help guests book excursions, but guests don't have to travel far to experience the outdoors. Pearson's Pond has free bikes, pond boats and fishing gear for guests to use, as well as complimentary breakfast, evening happy hours and Wi-Fi. The small spa is ideal for travelers who want to combine wellness with adventure during their Alaska vacation.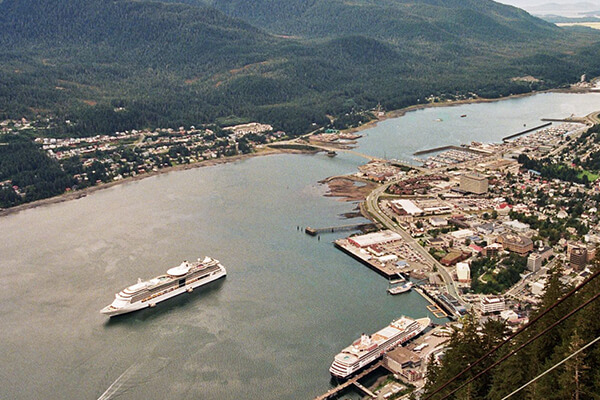 Four Points by Sheraton Juneau
One of Juneau's newest hotels, the Four Points by Sheraton boasts the city's swankiest digs. Rooms are airy and modern, if a bit generic, and many offer stunning views of Juneau Harbor. Travelers are drawn to this property for its convenient location in downtown Juneau. The hotel is within walking distance of local shops and restaurants, and is a quick three-minute drive from the cruise terminal. Perks include free Wi-Fi, a tiny fitness center and an on-site sports bar that serves breakfast, lunch and dinner.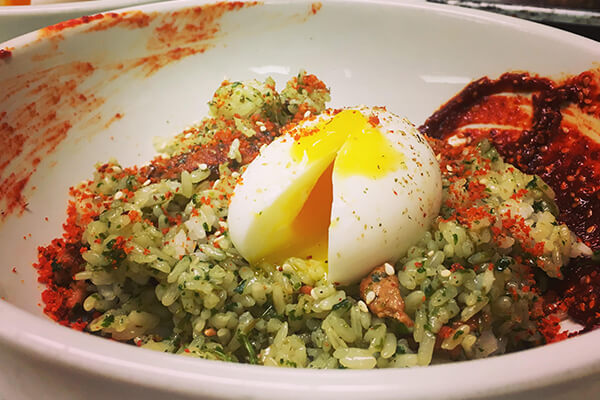 The Rookery Cafe
An all-day spot with excellent coffee, baked goods and globally inspired cuisine, The Rookery Cafe is a must-visit for all Juneau travelers. The day begins with Stumptown coffee and addictive eats like the cereal killer French toast—thick sliced homemade bread with caramelized corn flakes and sweetened condensed milk drizzle. For lunch and dinner, guests can munch on everything from Nashville hot chicken, to Hawaiian loco moco, to Vietnamese bánh mì, to Japanese miso ramen. The Rookery describes itself as "casual bistro dining"—the food is decidedly upscale, but the atmosphere is warm and welcoming.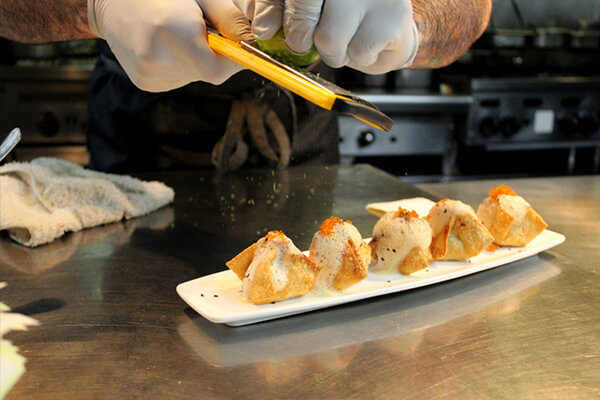 SALT
One of Juneau's only fine dining restaurants, SALT celebrates modern Alaskan cuisine. In a cozy dining room with herringbone floors and wing-back dining chairs, executive chef Lionel Uddipa serves seasonally inspired Alaskan cuisine with subtle Asian influences. Seafood is the star here—the salmon lumpia appetizer and halibut chowder main course are standouts—but the menu also features meat-based options and vegetarian-friendly dishes, like duck confit truffle fries, oxtail pasta or the "herbivore" congee.
Tracy's King Crab Shack
Ask anyone in Juneau and they'll tell you, the best place for king crab is Tracy's. Just off the main tourist drag of South Franklin Street, Tracy's bright red storefront is hard to miss. During the summer months, long lines of hungry customers form outside. Inside, diners place their orders at the counter and sit around long, industrial-style communal tables. Tracy's simple menu is a testament to the quality of its crab—guests can order the ever-popular "bucket of legs," crab bisque or crab cakes, and a few side items like coleslaw and rice. All entrees are served with Tracy's legendary buttery garlic rolls.
Dog Sledding
Few activities are as iconic to Alaska as dog sledding. Pretend you're an Iditarod racer as you glide across an Alaskan glacier on a tiny sled led by a team of adorable huskies. Most dog sledding excursions also include opportunities to play with the dogs and learn about their training. Since most tours operate on one of Juneau's glaciers, a helicopter ride is required to reach the camps. This is an incredible opportunity to take in the glacial scenery from the sky.
Whale Watching
Private whale watching charters are an excellent way to see Alaska's famed wildlife. Most charters guarantee orca and humpback sightings, but travelers may also spot eagles, harbor seals and sea lions. Sometimes it's even possible to encounter bears on distant shorelines. Captains are typically familiar with the animals' natural habitats, and can advise passengers of ideal viewpoints and perfect photo ops.
South Franklin Street
South Franklin Street is the hub of tourist activity in downtown Juneau. It's lined with funky shops, great restaurants and travel information stands, and is completely pedestrian-friendly. Check out Trove for eclectic trinkets, Caribou Crossings for locally made souvenirs, and family-owned Glacier Smoothie Soaps for unique bath products made from glacier silt. For sweet treats, Alaskan Fudge Company and Smiley's Old Fashioned Kettle Corn are local favorites.