If You Love Tulum, Visit These Dreamy Mexican Destinations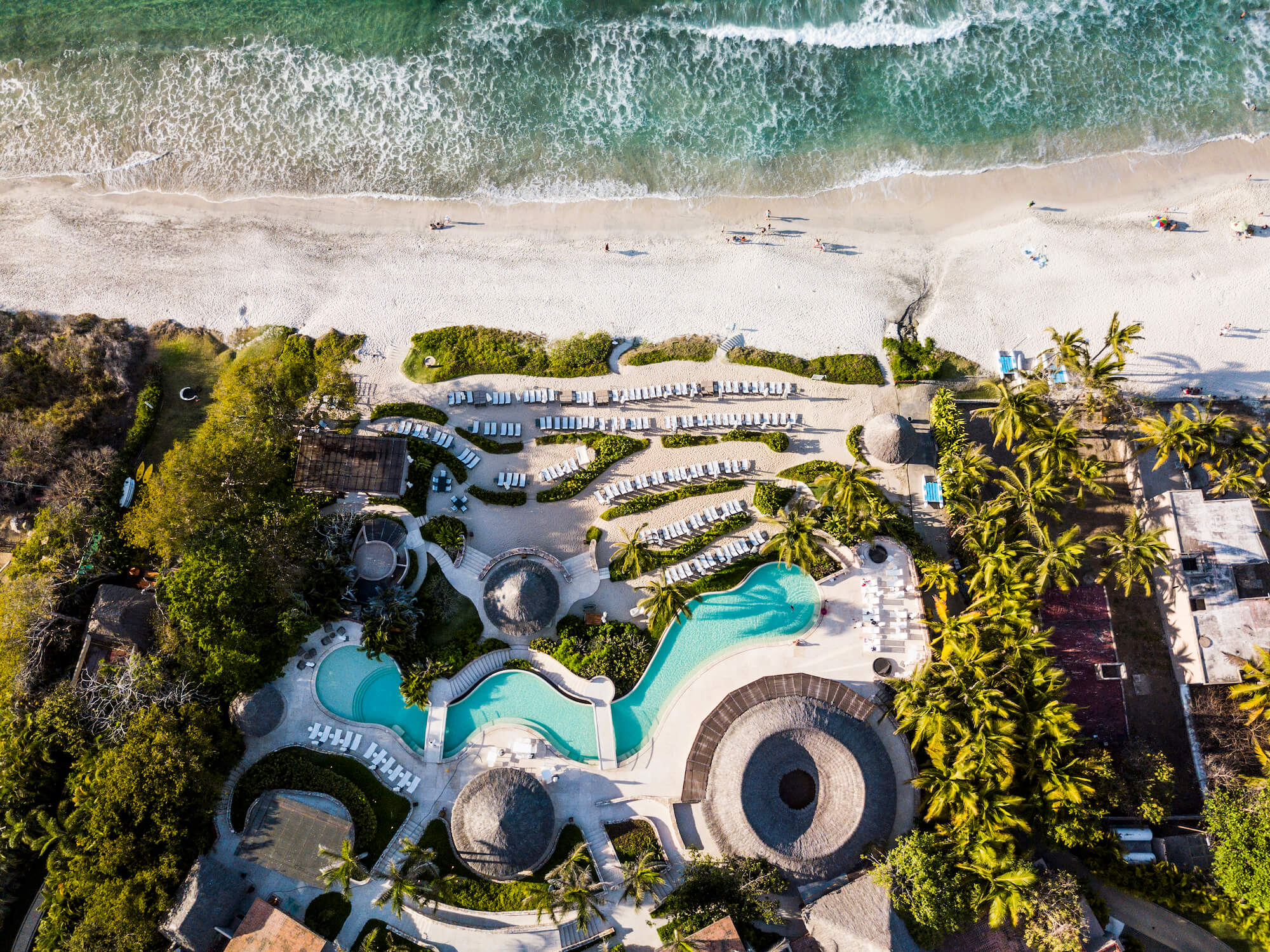 If You Love Tulum, Visit These Dreamy Mexican Destinations
By Ana Sofía Lanczyner
If you're in search of the next great Mexican destination with a bohemian vibe and style in spades, minus the crowds, read on. From hidden estate resorts and languid islands, to colonial mountain towns and the rolling hills of wine country – these spots are up there with Tulum as the coolest places to vacation in Mexico.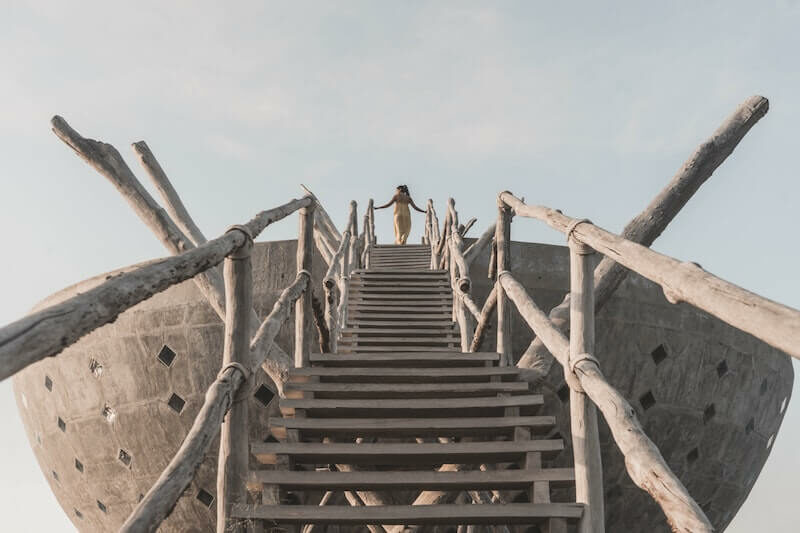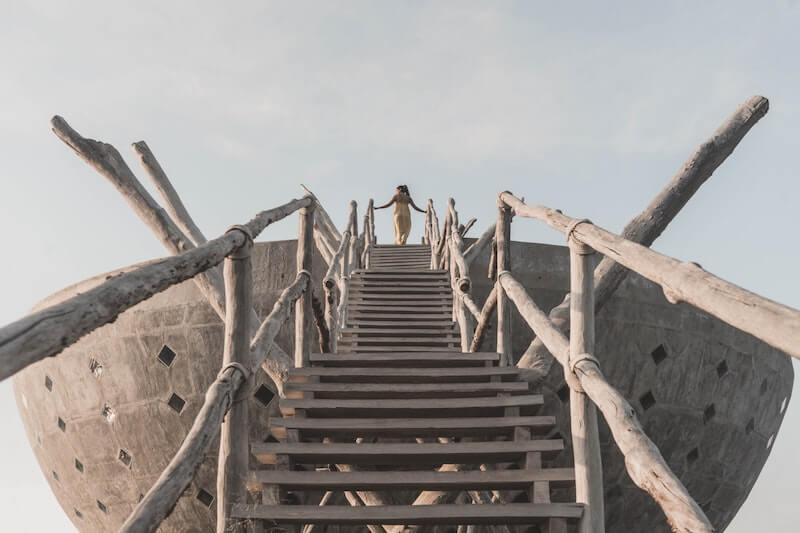 In Costalegre, on the Mexican Pacific beaches of the south coast of Jalisco, is a luxe-bohemian paradise that's totally unlike anywhere else in the country. It's called Careyes, a 20,000-acre private estate resort founded by Italian artist and banker Gian Franco Brignone with the goal of creating a high-end retreat where artists of all ilks could connect and collaborate. The result is a sprawling collection of accommodations, from private villas and bungalows to residences and colorful casitas which cascade towards the ocean in a scene reminiscent of Cinque Terre, which exist alongside gorgeous nature and cosmic art installations. But it's the Ocean Castles — fully-staffed abodes with six bedrooms and 360-degree infinity pools — that really steal the limelight.
You'll find seven dining options on-site, including the electric pink seafood restaurant, Playa Rosa Beach Club, healthy Mexican spot, La Duna, and Asian-fusion establishment, Cocodrilo Azul, where you can end the evening dancing to DJ-spun tunes by moonlight. Time your visit to coincide with one of Careyes' many events, including the Arte Careyes Film and Art Festival or Ondalinda — a Burning Man-style festival with music and large-scale art installation on the beach.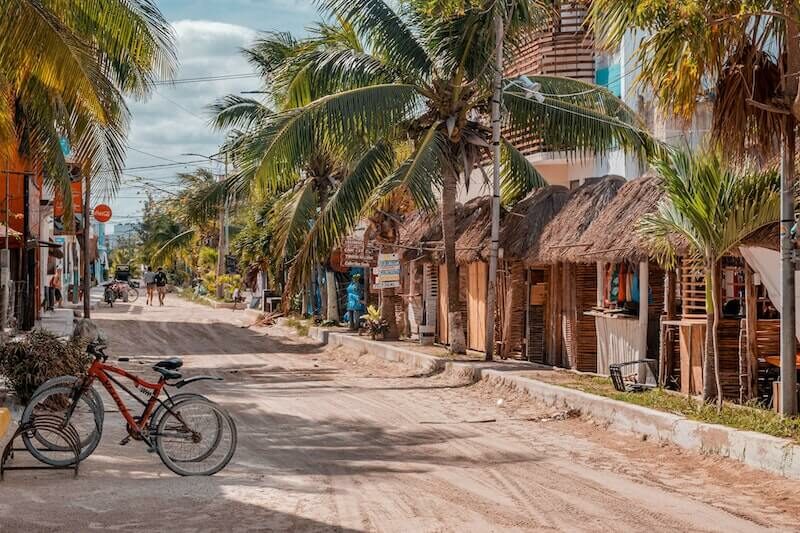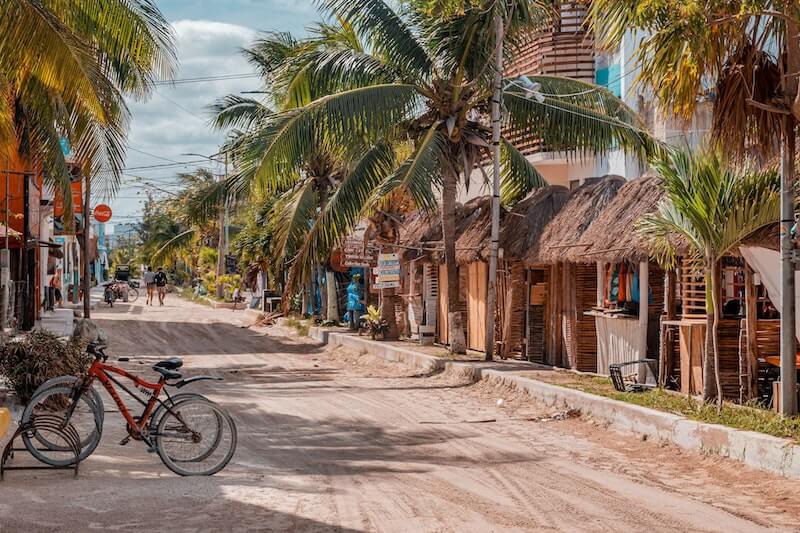 Getting to Isla Holbox isn't simple, but it is worth it. Once you land at Cancun International Airport rent a car or hop in one of the authorized airport taxis and drive two hours to the Mayan town of Chiquila. From there, board a ferry and feel your stresses melt away as the mainland recedes into the distance. Isla Holbox is at the very top of the Yucatan Peninsula and offers beach lovers miles and miles of shallow crystalline water (sometimes with paddling flamingos!), sandy roads with no cars (golf carts are the mode of transport here) and plenty of hammocks to kick back and relax in. It's the perfect place to disconnect, lose track of the time and recharge.
Follow Paseo Kuka Street to the very end and you will find Villas Flamingo and Las Nubes de Holbox, two boutique hotels with adobe walls and palapa hut-style ceilings. For dinner, get the sweet Caribbean lobster pizza at ROOTS and soak up a sunset of cotton candy clouds.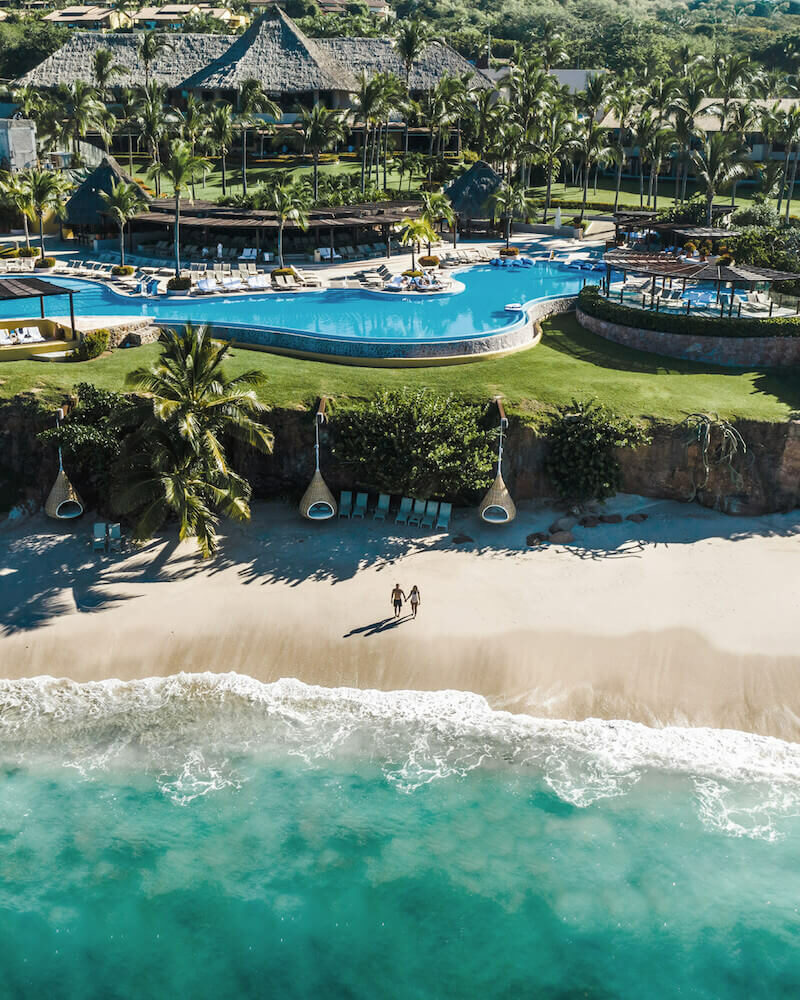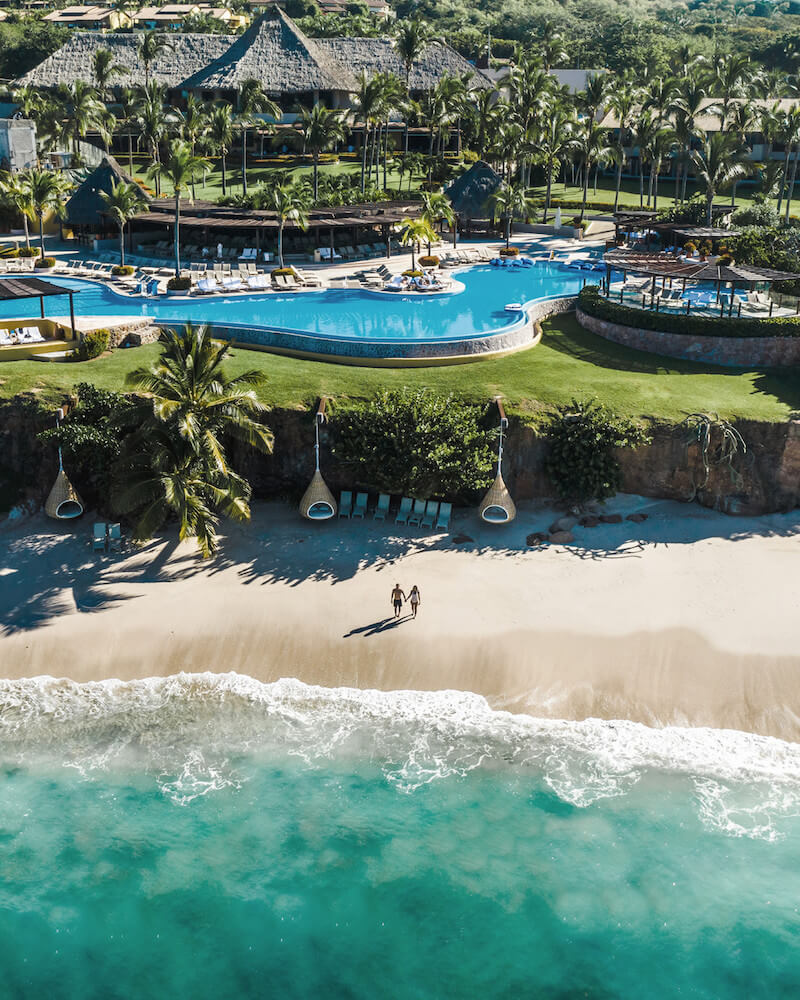 If you're looking for undisturbed tranquility from your next trip to Mexico, Punta Mita might just be the destination for you. Situated on a spear-shaped peninsular in the Riviera Nayarit, encircled by sugar-fine sand and glittering ocean, this 1,500-acre resort and residential community is comprised of high-end hotels (think: the St. Regis and Four Seasons), luxury villa rentals like Casa Entre Rocas, golfing academies and beach clubs — with a whole lot of swaying palm trees in between.
Don't miss the hidden beach, a unique ocean-fed sandy crater, at Isla Marietas National Reserve. It's a 30 minute boat ride from Punta Mita and many tour operators offer trips. Afterwards, check out one of the destination's world-class dining experiences including Tuna Blanca, a white-tablecloth seafood restaurant helmed by Chef Thierry Blouet, De Mita, a beachside luxe-Mexican spot or Si Sushi, an elegant Japanese restaurant housed inside a pagoda.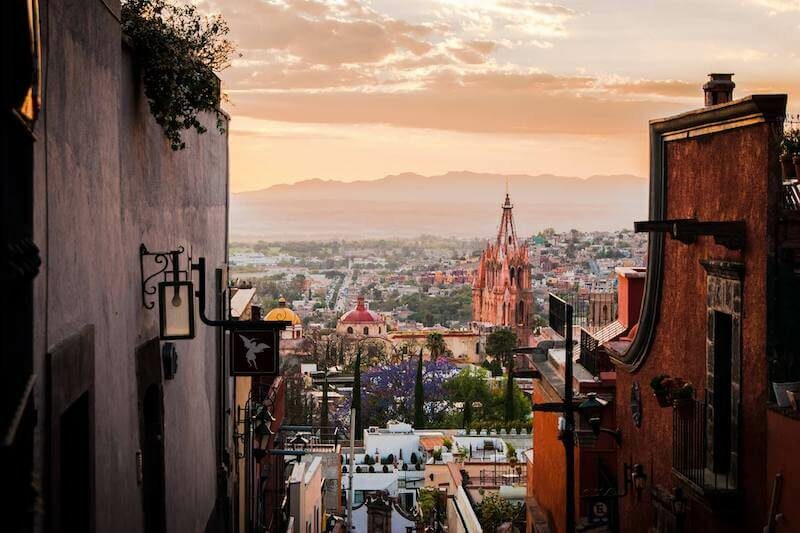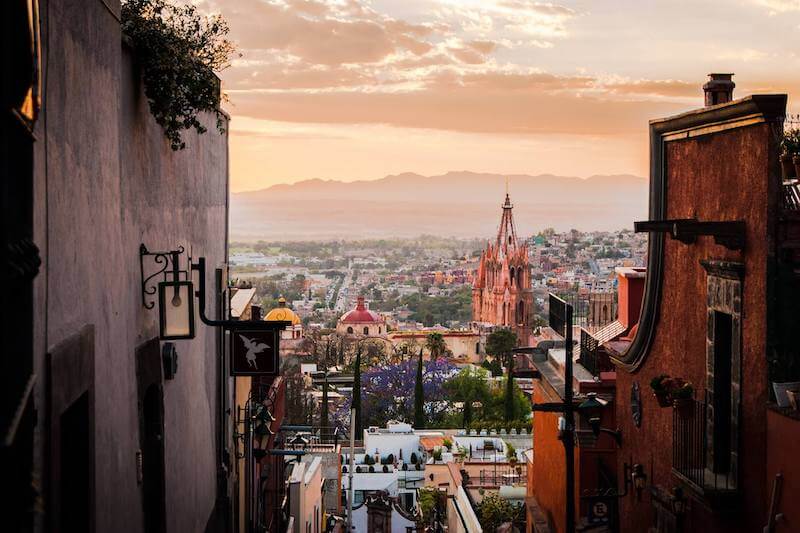 Spain may be reopening this summer, but San Miguel de Allende — one of the best preserved Spanish colonial cities in Mexico — is a much shorter flight from the United States. A UNESCO World Heritage Site with cobblestone streets and elegant old façades, this magical town somehow manages to effortlessly blend history with modernity. Staying near the main square, close to venues like Casa Dragones tasting room and a plethora of rooftop restaurants, is key. Book a room at artsy L'Otel and you'll find a photo opp no matter where you stand.
San Miguel De Allende has a rich wine culture with a proliferation of boutique wineries in the surrounding region. Vino fans will love Dos Buhos Winery and the award winning Cuna de Tierra, which offers exceptional guided pairings with flavorful local products.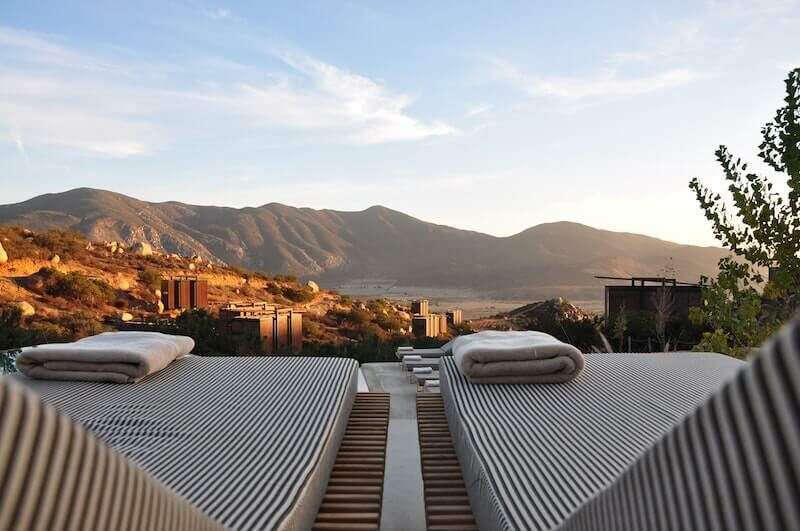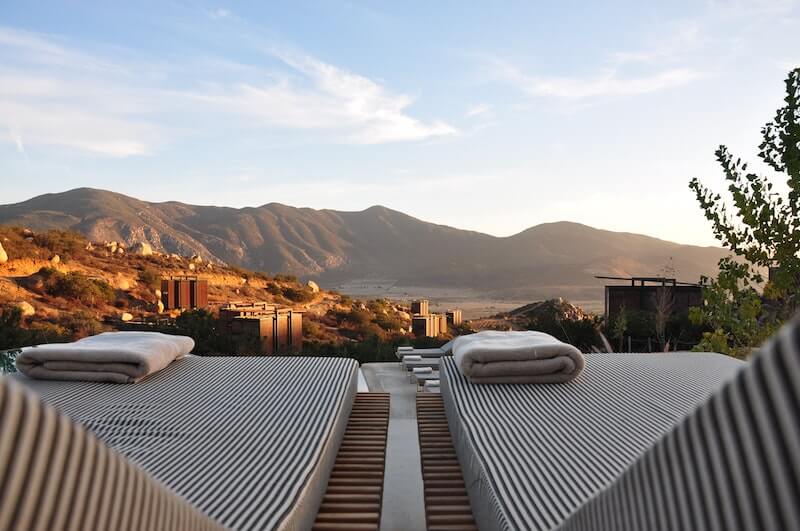 Did you know that Mexico's California Peninsula has its own Wine Country? Situated a couple of hours south of Tijuana (be sure to make a pitstop in Puerto Nuevo on your way for some lobster tacos sprinkled with black beans), the Valle de Guadalupe boasts the perfect conditions for olive trees and grapevines to thrive.
Accommodations in this area are as exceptional as the landscape and each property has its own charm, from traditional El Cielo Winery & Resort villas by Karisma and modern Encuentro de Guadalupe to more quirky options, like a unique bubble hotel or trendy airstream.
For a taste of BajaMed cuisine — a fusion of seafood and the local one-of-a-kind ingredients grown in Baja California — dine at Finca Altozano or La Esperanza. Other exciting eats can be found in Animalon and Deckman's, both of which excel at valley-style food. It goes without saying that wine tastings are abundant in Valle de Guadalupe, but three most worth mentioning are the magical Santos Brujos, La Lomita and Monte Xanic.
Todos Santos and El Pescadero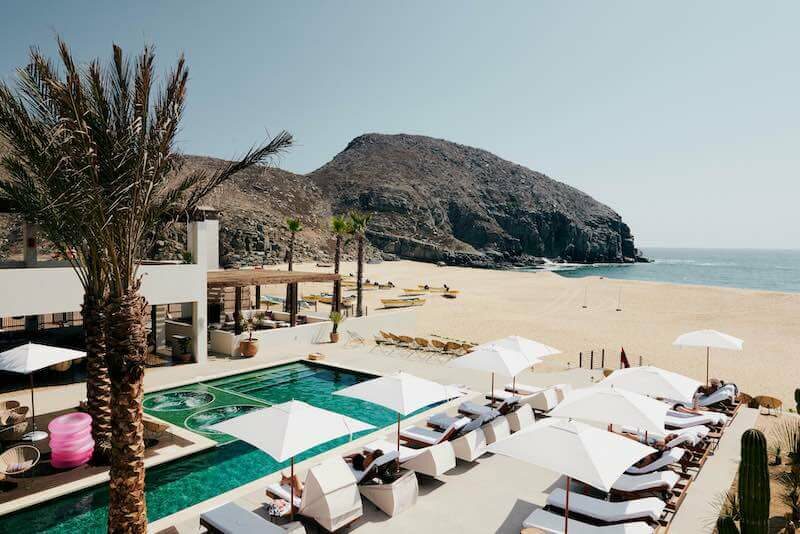 Located just seven miles apart (and a convenient one-hour drive from Los Cabos International Airport), the towns of Todos Santos and El Pescadero are often paired by tourists seeking more experiences for their buck. Located on the coastline, where the terracotta desert roads meet the ocean, these twin destinations will linger in your mind for years.
Designated a Pueblo Mágico (magic town) by the Mexican government, Todos Santos is celebrated for its refurbished haciendas field with artisanal boutiques, stylish accommodations like the Hotel San Cristóbal – a boutique hotel with a 70s Baja vibe from the acclaimed Bunkhouse brand – and refined food at restaurants like The Green Room and DUM.
Quieter but no less pretty, El Pescadero has plenty to offer in the form of hiking trails and some of the best surf breaks in Mexico. Stay at lauded hotel Rancho El Pescadero, try yoga and tacos at Cerritos Beach Club or, if you're feeling daring, take an ultralight tour down the coastline and keep an eye out for whales.