Cascais, Portugal
Cascais, Portugal
Europe's Ultimate Seaside Town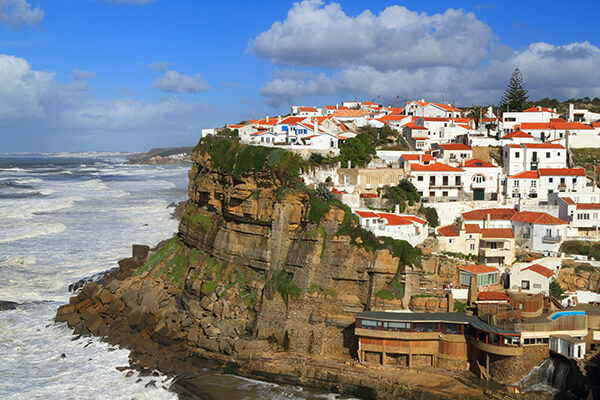 While Lisbon may lure the headlines, Cascais is a lesser-known resort town where stunning beaches, historical architecture and lots of nearby excursions make for an amazing alternative to both the Queen of the Sea and the Algarve. Just a 45-minute drive from Lisbon, the cobblestoned, coastal village with the famous blue-and-white lighthouse is full of shops, restaurants and plenty of rooftop seating to gaze upon one of the most idyllic coastlines in all of Europe.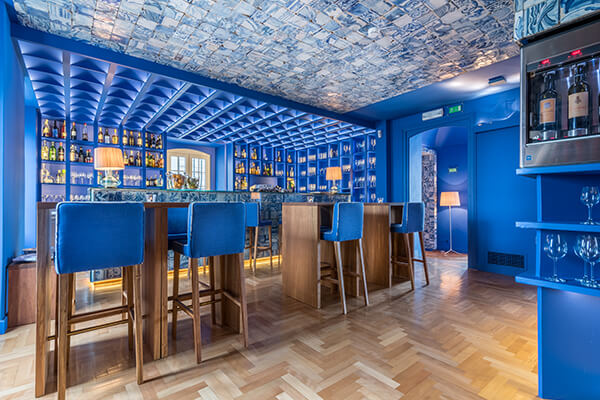 Once home to 19th-century aristocrat and celebrated poet Maria Amália Vaz de Carvalho, Villa Cascais returns for a second act as a luxurious guesthouse located on prime waterfront position. A sister property to Cascais' grand Albatroz Hotel and centrally located on the Bay of Cascais, the villa's 11 rooms boast sweeping views from old Cascais to the Estoril Coast. Renowned Portuguese designer Paulo Lobo reimagined the villa's interiors, giving historical elements like intricate azulejo tiles the minimalist treatment. Rooms are swathed in head-to-toe tones like blue, olive green and gray, giving the hotel a feel that's both playful and contemporary. Tip: Looking to take it to the top? Opt for the penthouse, which is discreetly perched on the highest floor, with three terraces trained to capture the coastline from every angle.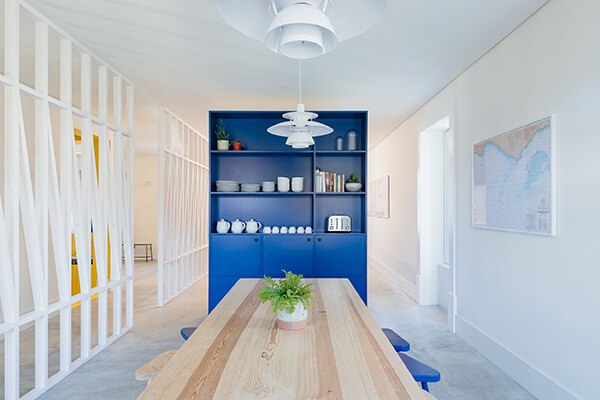 Poshtel, anyone? Local firm Aurora Arquitectos used two concepts to guide their transformation of an old family home into Get Inn Hostel, Parede: Sunshine and vacations. The result: a total design upgrade to the youth hostel experience, where fully saturated yellow walls and bold splashes of vibrantly patterned textiles play off a calming canvas of polished concrete floors. Rooms include curtain-lined bunk beds, while a lounge, terrace and summer barbeques all add up to one of the best deals in town.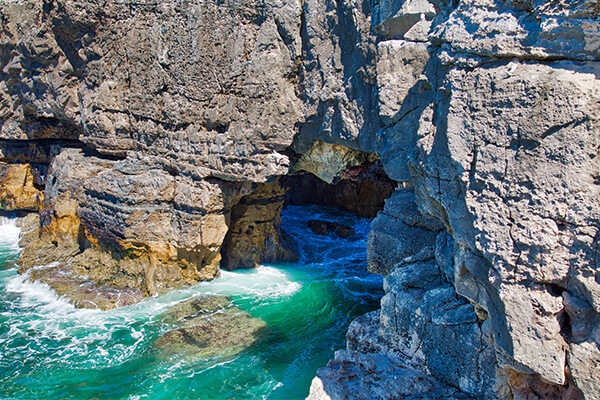 While downtown Cascais has no shortage of shops, restaurants and museums, the small city is also the perfect base camp for nearby excursions.

Located in the Sintra-Cascais Natural Park, home of the Serra de Sintra Mountain Range, is Santuario da Peninha: a UNESCO cultural heritage site and secluded baroque chapel perched atop a crag overlooking the Atlantic. Dating back to 1710, the chapel marked a pilgrimage site for families of sailors praying for their safe return while looking out for returning ships. The ochre chapel sits under the Palace of Peninha, which was developed in 1918 by Brazilian millionaire and entomologist, António Augusto Carvalho Monteiro, who was also responsible for the opulent Quinta da Regaleira that lies further inland in Sintra. While the interiors remain closed to the public, visitors can take in the views on the terraces, then explore the surrounding wilderness.
Years of relenting waves have created a geological curiosity which, during the summer months, makes for an unbeatable day trip: Boca do Inferno (aka Hell's Mouth) was once a small cave which subsequently collapsed, creating a small bay and highly photogenic rocky arch. From Cascais, it's a 20-minute walk or short bike ride, with pathways leading down the cliff face. Fun fact: Boca do Inferno is the first cave to ever appear in a motion picture as the opening shot of 1896 British film, "A Sea Cave Near Lisbon."
Looking for one of the ultimate surf spots in Portugal? Head to Praia do Guincho where massive waves hit a less frequented, dramatic section of coast. Located on the western edge of the Sintra-Cascais Natural Park, Guincho is easily accessed from Cascais via a paved bike path that follows the dramatic coastline with cafes and landmarks along the way. Tip: Free bikes, called Bicas, can be picked up for day trips at the Cascais train station and Marechal Carmona Park. Looking to avoid the swells? Soak up the sun at Praia de Conceicao, the first large beach within easy walking distance of Cascais.