The Caribbean
Caribbean
Back and Way Better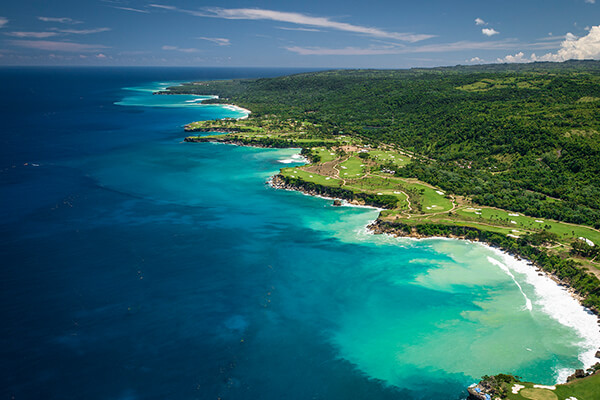 Following the brutal hurricane season of 2017 and an ensuing year of all-hands-on-deck cleanup and repairs, the Caribbean is once again rolling out the welcome mat for escapists looking to soak up that famous island hospitality. The time to cross this one off your bucket list is now, when the tourism dollars will boost the re-emerging economy and the balmy climes will do the same for your spirit.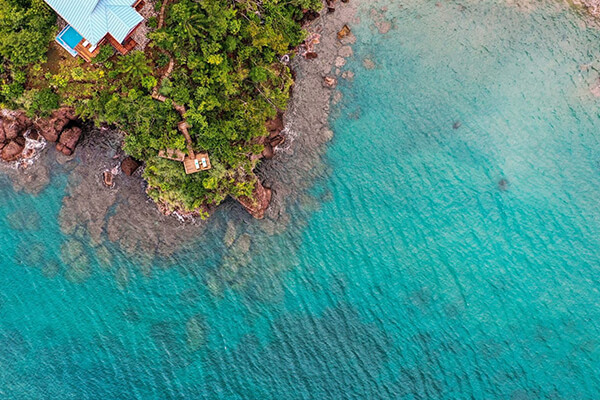 A personal residence project turned luxury beacon, the ultra-exclusive
Secret Bay
takes "boutique hotel" to stratospheric heights. Nestled in the clifftop rainforests of Dominica, local hotelier Gregor Nassief's intimate resort comprises six spectacular villas proffering plunge pools, personal libraries, gourmet chef's kitchens and spacious sundecks to take in Nature's Island's under-the-radar splendors. Secret Bay arose from Hurricane Maria's ashes with several upgrades worth sharing, including the new treehouse-style
Gommier Spa
, the sit-down
Zing Zing Restaurant
and the just-unveiled riverside
Bwa Mang Wellness Pavilion
, complete with epic panoramic views of Tibay Beach.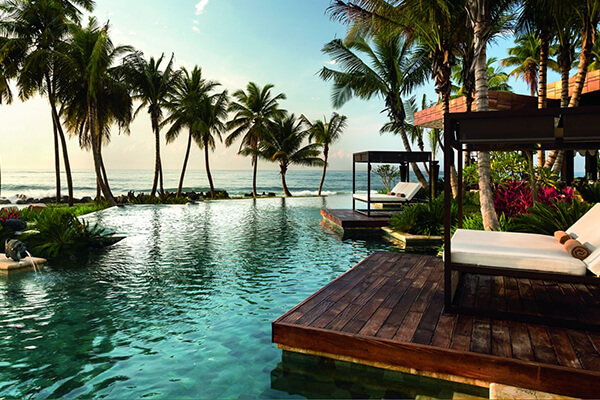 Set on 1,400 lush acres of land with nearly 2 miles of private beach, Dorado Beach, a Ritz-Carlton Reserve has reclaimed its title as the ultimate Caribbean Shangri-La. This five-star sanctuary has a rich history—once a plantation, a Rockefeller opened the resort to the public (and the private, including JFK, Joan Crawford and Ava Gardner) 60 years ago. After the storms, the resort reopened with refreshed guest rooms, the reintroduction of more than 300,000 native plants and new restaurant concepts (no need to towel off; in-pool dining service means your lunch can arrive via floating tray). Serenity on tap comes courtesy of the recently overhauled Spa Botánico, where open-air treehouses serve as treatment rooms for lemongrass exfoliations and Thai massage, while two golf coursesdesigned by Robert Trend Jones, Sr. promise PGA Tour–quality play.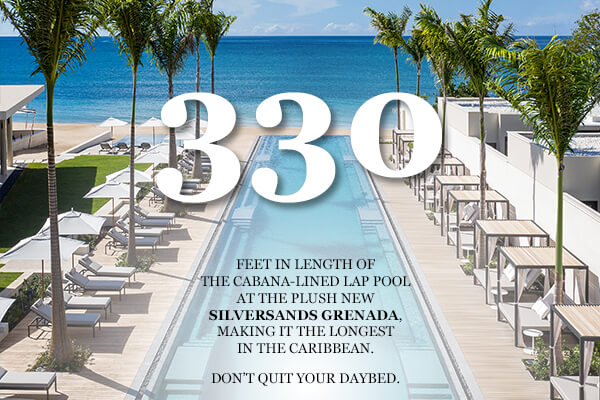 Experience a light show unlike any other during a nighttime kayak tour through the bioluminescent waters of Mosquito Bay, located on the rustic island of Vieques off Puerto Rico's eastern shore. The spot is the brightest of Puerto Rico's three strange and beautiful "bio bays," home to billions of aquatic phytoplankton that glow blue-green when agitated. Though Maria was particularly devastating to the island (be prepared to glamp), its bay's ecological marvel may be in a better state now than it was pre-storm, and will only improve as the gorgeous mangroves that surround and feed it recover. During the 90-minute tour, watch the water sparkle with every splash of your hand or paddle, competing with the stars for attention. Book during a new moon for maximum magic—the darker the sky, the brighter the bay.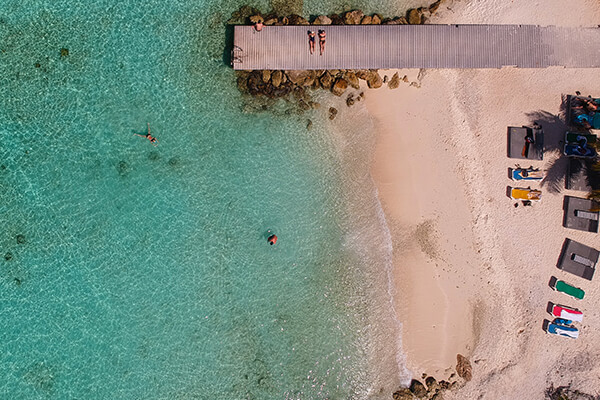 Looking for an island all to yourself? In Curacao, book the Isla Kiniw at Baoase Curacao and enjoy a private island with up to 7 of your nearest and dearest. Located on Curacao, one of the Caribbean's most pristine hideaways with 35 palm-lined beaches and 65 dive sites, Baoase offers secluded access to private beaches, diving and deep-sea fishing, as well as sailing and water skiing. The villa on this private island comes with wrap-around views of tropical waters, a fully equipped kitchen, infinity pool, and the option to truly lap up all the opulence with a private staff.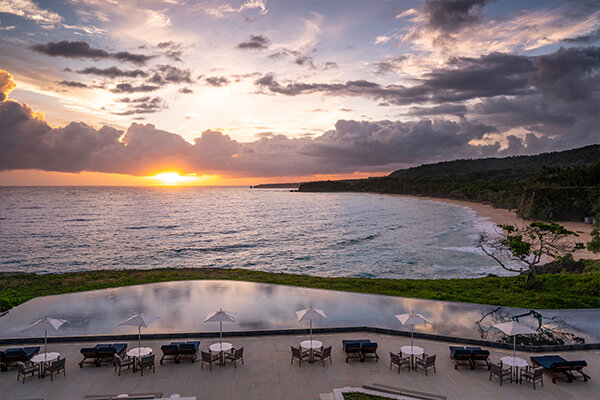 Located along the unspoiled Northeast coast of the Dominican Republic, Amanera is the first golf-centric Aman Resort in the Caribbean, where guests have exclusive access to available tee times at Playa Grande Golf and Ocean Club, along with scuba diving among sunken shipwrecks, kiteboarding, ocean ziplining over the turquoise waters of Playa Preciosa, or horseback riding along jungle pathways. Amanera's sleek, contemporary lines offer a distinct experience from typical Caribbean architecture, perched atop a dramatic clifftop location within a nature reserve.
INTRO: @Playa Grande Golf & Ocean Club
INN CROWD: @Secret Bay
LAUNCH PAD: @Dorado Beach
THE BRAG: @Mosquito Bay
CRIB SHEET: @Mece
SWEAT EQUITY: @Amanera