Belize, Caribbean
Belize
Laid-Back Land of Engagement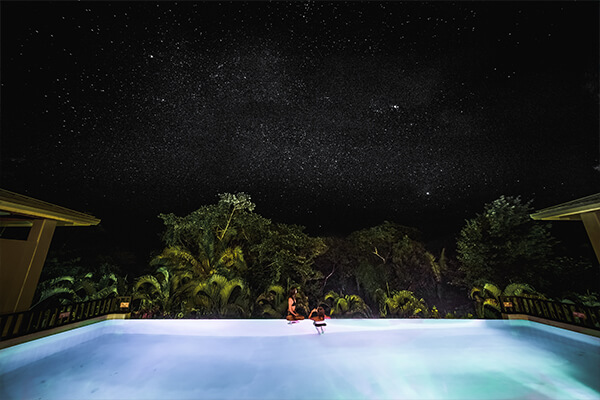 Crystal clear waters, unbelievable rainforests, Mayan ruins, and now, a growing number of boutique eco resorts, Belize packs an incredible punch in a relatively small geographical footprint. (It's about the same size as Massachusetts.) It's also the only Central American country where English is the first language, making it that much easier to explore its sandy roads, beach-shack restaurants and incredible natural wonders.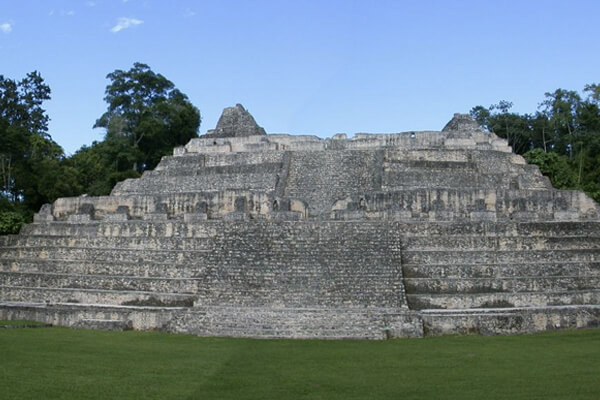 Explore extensive Mayan ruins located throughout Belize. Here are some of the top sites:
1. Caracol is the largest Mayan ruin in Belize, and includes Caana (AKA Sky Palace), the tallest manmade structure in the country. Climb to the top and get a 360-view of the rainforest canopy that surrounds it.
2. Located 70 miles from Belize City, Xunantunich includes six plazas surrounded by 26 temples. Climb to the top of El Castillo and you can see all the way to Guatemala.
3. Cahal Pech ruins are just a short walk from downtown San Ignacio, but feel totally remote once you arrive at this royal acropolis-palace that was first settled around 1000 BC and abandoned by 800 AD.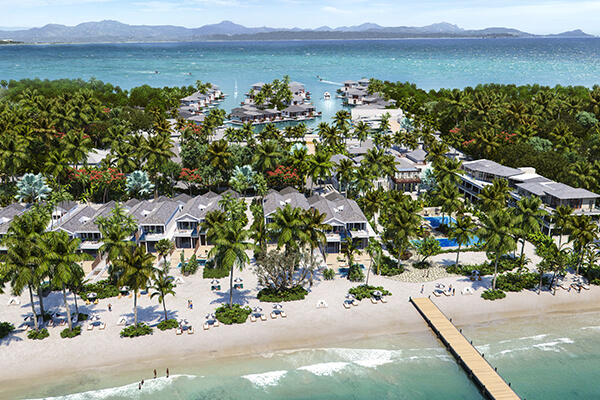 Located on a relatively narrow sliver of white-sand bordered land, Itz'ana Resort and Residences gives a far-flung island vibe while maintaining easy access to some of Belize's best natural wonders: The Great Blue Hole of Belize, one of the planet's largest barrier reefsand a massive rain forest. Within the 20-acre property, luxurious solar-charged structures perch over bright blue waters, with interiors that play laid-back décor against jaw-dropping views of the majestic Maya mountains. Lush grounds meander from private beaches to swimming pools while dining options include the stunningly designed Limilia Restauantand the Great House, which serves one of the largest rum selections in the country.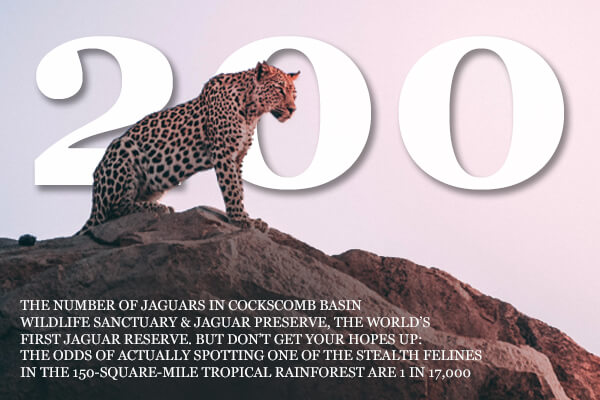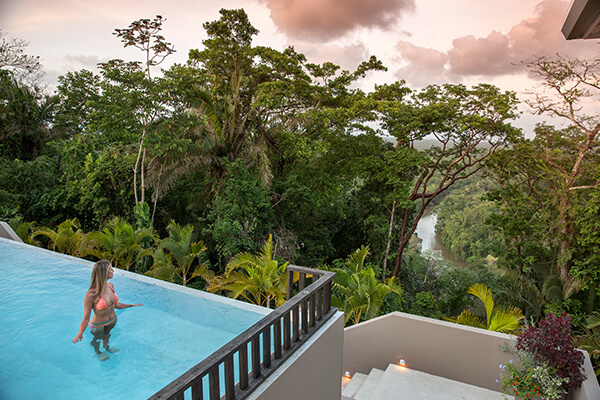 Founded by marine conservationist Todd Robinson, Copal Tree Lodge is a luxurious tree-house retreat gem-set within a rainforest teeming with caimans, howler monkeys and jaguars. The 16 private suites, pair of pools and thousands of acres of untouched jungle offer zero shortage of adventure: Hiking, biking, fly-fishing and river kayaking earn plenty of cardio points, to be cashed in at the hotel's rum bar and restaurant where handmade chocolate bars are not to be missed.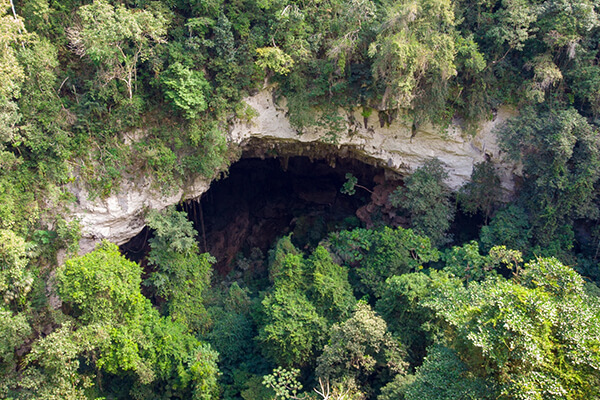 One of the world's hottest destinations for cave exploration, Belize has thousands of underground limestone formations carved out by millennia of erosion. These subterranean worlds range from easily accessible walks to jaw-dropping rappels through the forest canopy. Actun Loch Tunich, known by the Maya as "the Mother of All Caves" is legendary for the gaping black hole that appears to swallow part of the rainforest. Visitors can repel down into the belly of the cave—which is pitch black during the 400-foot descent—then land on a floor illuminated by natural light.

Crystal Cave is equally mesmerizing, a whopping 600-foot descent with nature's greatest jungle gym waiting inside. Slide down mud ramps and wedge yourself between rock faces, then find your way to the otherworldly "Cathedral," which is draped in chandelier-like stalagmite and stalactite formations cascading over clear turquoise pools.