Gamechangers: Technology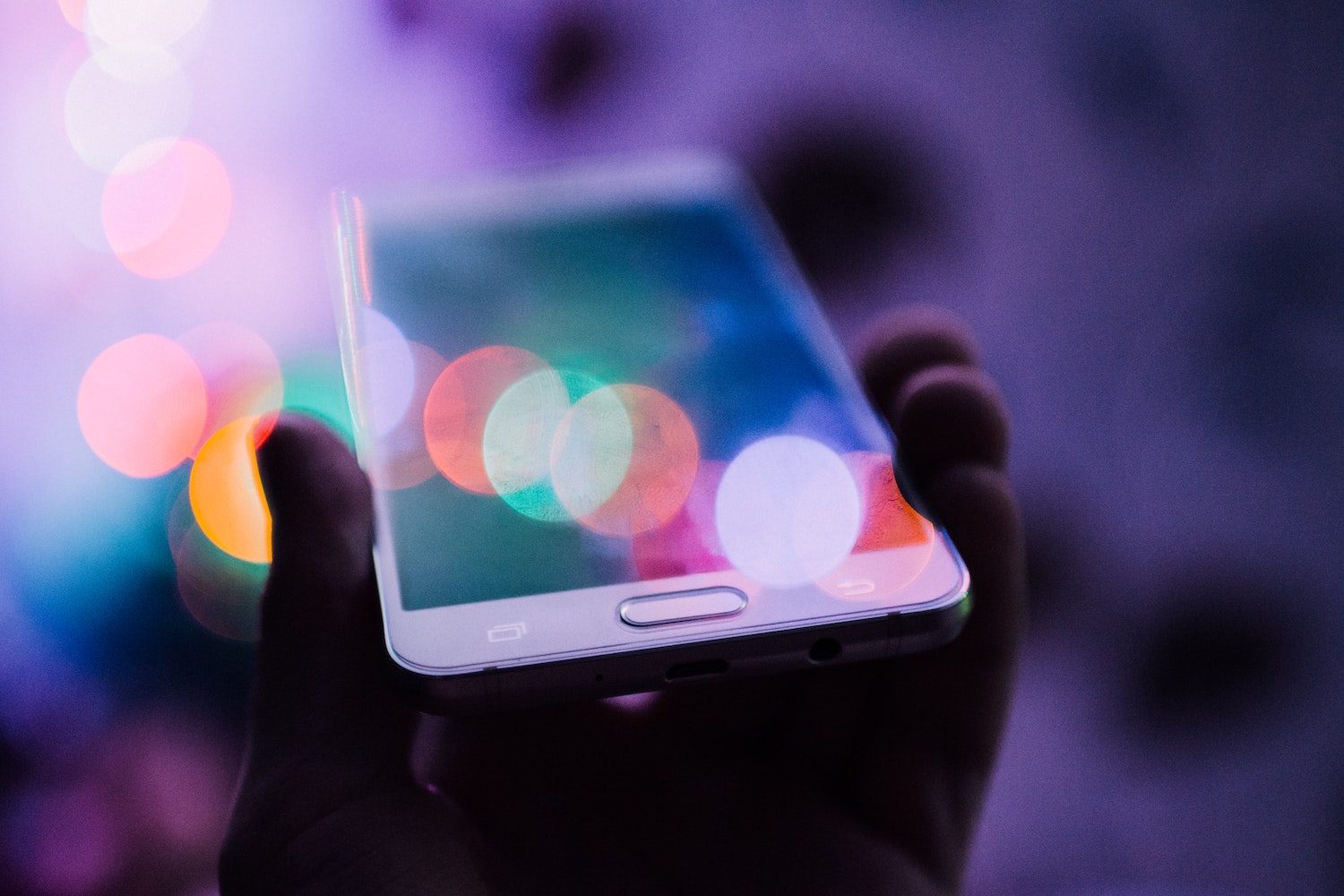 Gamechangers: Technology
Our winners in the technology have created solutions to streamline travel experiences, from simplifying the visa process and trip planning, to connecting travelers with like-minded communities and providing essential resources.
Portico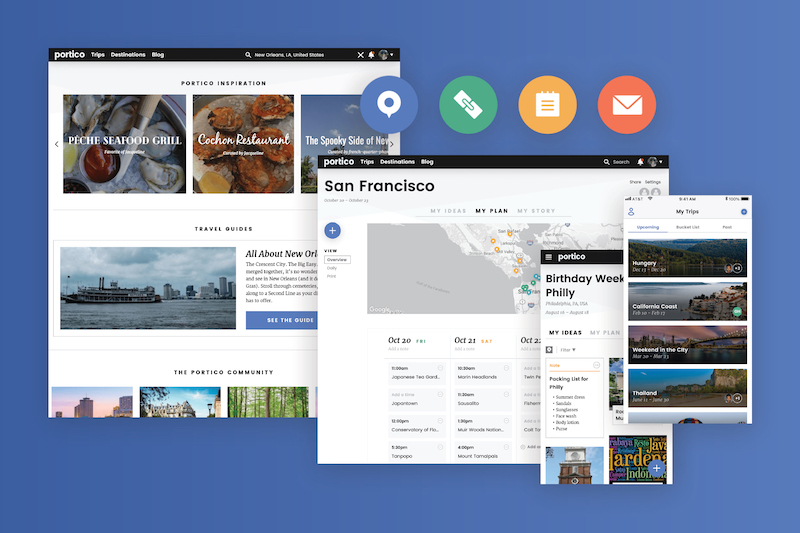 For those who put everything into meticulously planning each trip they embark on, Portico is a dream tool. The platform bridges the gap between the inspiration stage and planning stage of travel, allowing the user to pin listicles, Instagram posts, websites and more, then create a detailed itinerary on a daily calendar complete with maps. Once your trip is complete, Portico allows you to share your perfectly crafted itinerary with friends and family, so they can follow in your footsteps on their next trip. FTT's editor used Portico to plan a four-month, cross-country road trip and recommends it to anyone looking for a place to collect ideas, keep track of reservations and plans, and store all the memory-jogging details of a trip for later reflection.
Zeal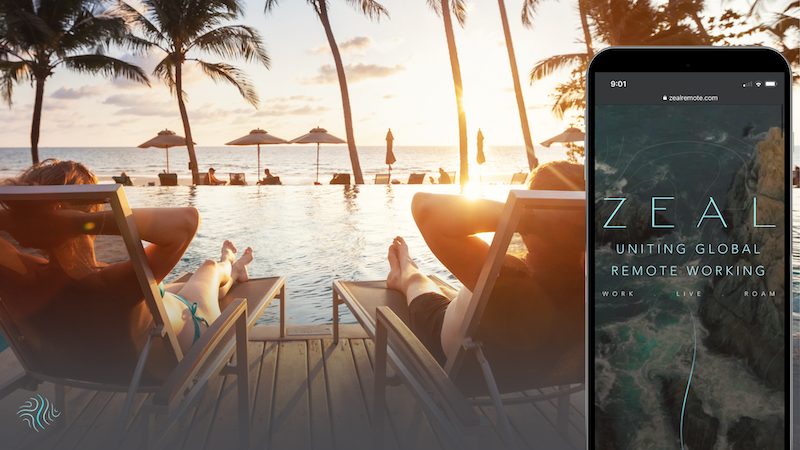 As more of us transition to working outside the traditional office environment permanently, Zeal – a membership platform designed to help remote workers navigate a digital nomad lifestyle and thrive – provides much-needed resources and community. Zeal members get a broad range of benefits, including help with the international visa process, accommodation discounts, productivity hacks, community events, and access to local partners for essentials like healthcare and financial services. With Zeal, the leap between working from home to working from the beach seems less intimidating. Join the company's upcoming activation in partnership with Barbados Tourism, a Caribbean retreat which provides a snapshot of what a remote work lifestyle feels like, complete with experiences, events and connection with like-minded people. Attend in person or join remotely to experience the benefits of Zeal.
Local Purse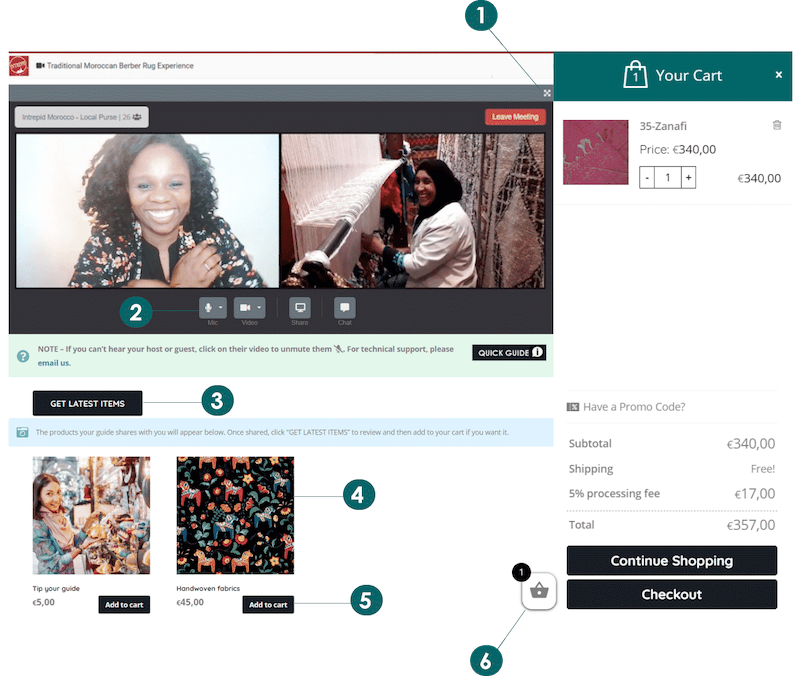 Local Purse is a video shopping platform that allows users to explore a foreign destination with a knowledgeable guide, meet and learn from local artisans, and purchase souvenirs in real time. Born at the height of the pandemic, a moment when nobody was traveling and demand for virtual experiences was high, Local Purse transported shoppers to the souks of Marrakech for an immersive shopping experience. Now the pandemic is simmering down, the company is poised to align itself with our sustainability conscious mindset, cutting out the middleman and allowing armchair tourists to purchase goods directly from artisans from the convenience of home.
Atlys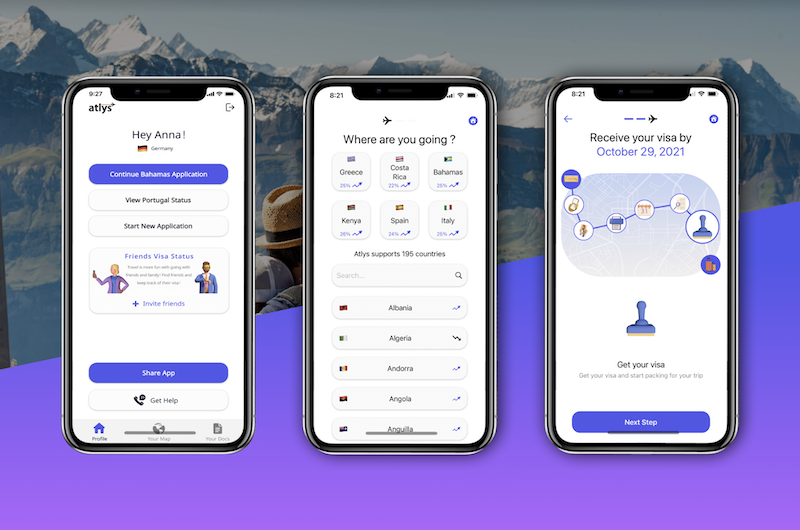 The process of getting tourist visas is often time consuming and overly bureaucratic. New app, Atlys, aims to make that a thing of the past. Once downloaded, Atlys streamlines the visa process, processing paperwork and payment, clarifying COVID travel restrictions and requirements, and issuing documents directly from government sources – all in 10 minutes or less (Atlys recently set a record by completing a user's application to Egypt in just 85 seconds). While Atlys is a useful tool for any avid traveler, it's particularly essential for residents of countries with "weak passports," who are normally forced to muddle through the visa application process whenever they travel abroad.
HerHouse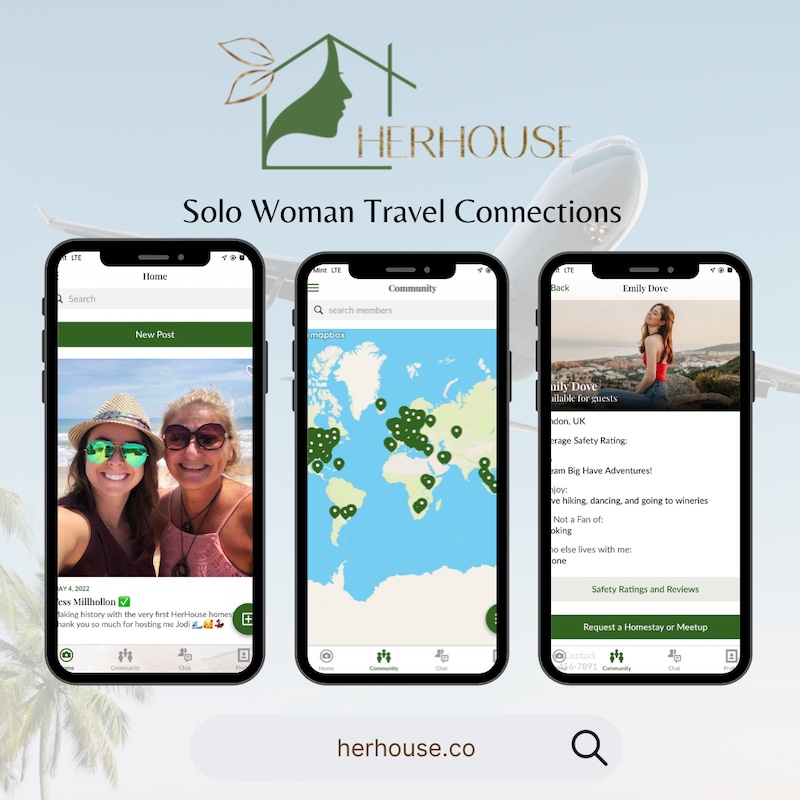 Solo travel trend continues to grow in popularity among women, and thanks to HerHouse it's easier than ever for those female travelers to find safe places to stay abroad. The app connects travelers with background-checked hosts offering up a bed in their homes. The generosity of hosts is rewarded with points they can exchange for travel discounts and perks, and the traveler gets a free, safe place to stay and a friendly local to show them around their chosen destination. It's a win/win that promises to cultivate trust and connection among the growing community of female solo travelers. HerHouse is currently offering 30% off memberships until the end of June 2022 with code SUMMER2022.