Gamechangers: Products & Gear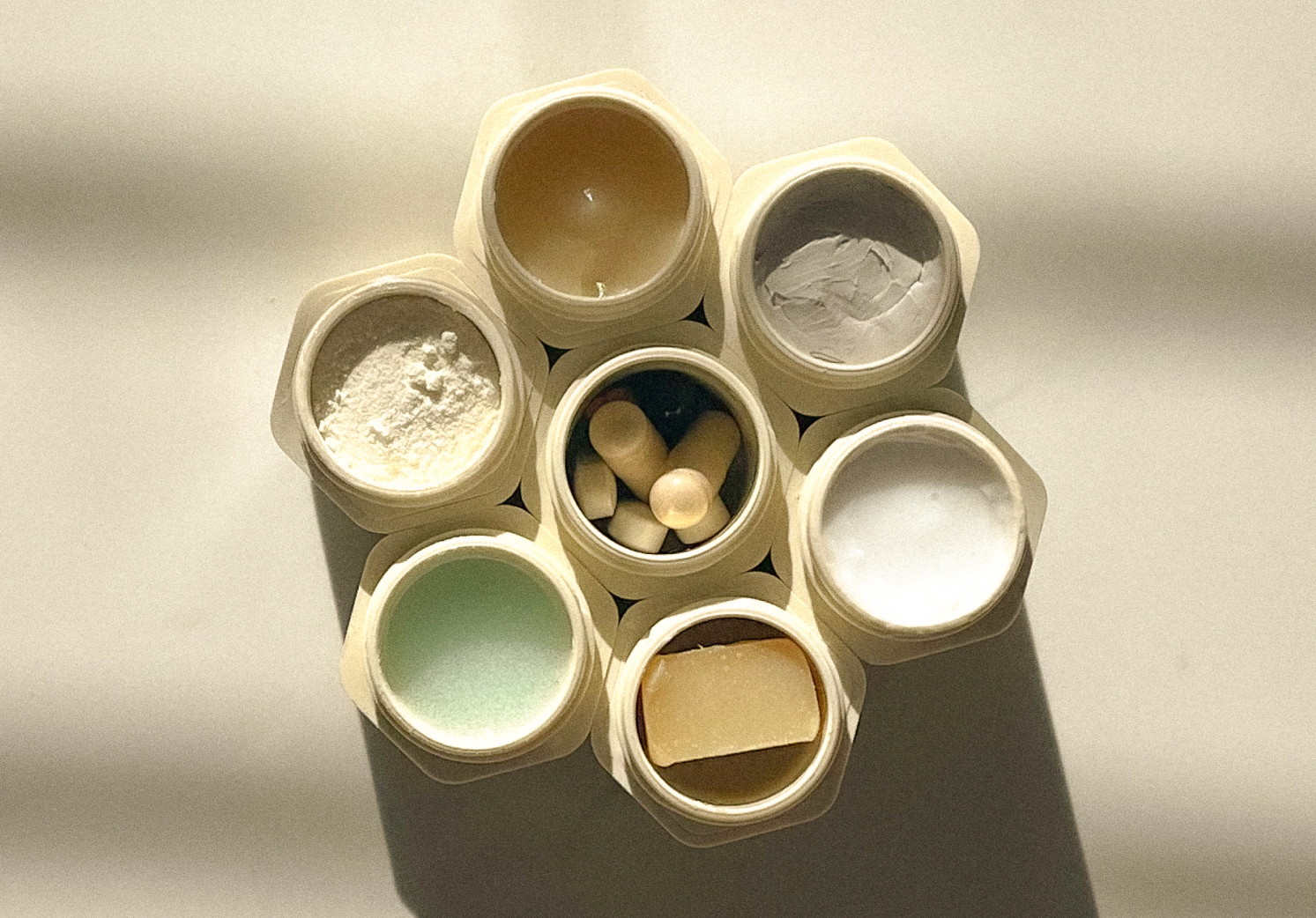 Gamechangers: Products & Gear
Our winners in the Products & Gear category solve common traveler pain points, from getting your gourmet coffee fix on the go to transporting your favorite sun hat without crushing it in transit, all while managing to be aesthetically pleasing.
Calpak Luggage Tag Phone Charger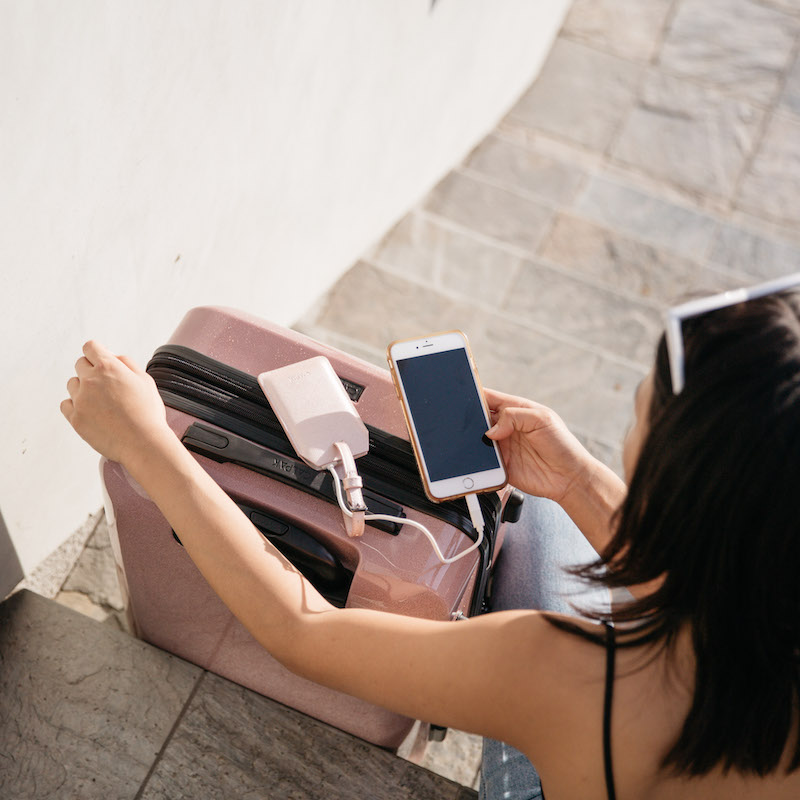 Smartphone usage tends to go up dramatically on transit days, running down your battery just when you could use the extra juice. To save yourself hunting down an available power outlet at the airport gate, invest in Calpak's luggage tag phone charger – a slimline portable charger you can attach to your bag so it's close whenever you need it.
Janessa Leoné Hat Carrier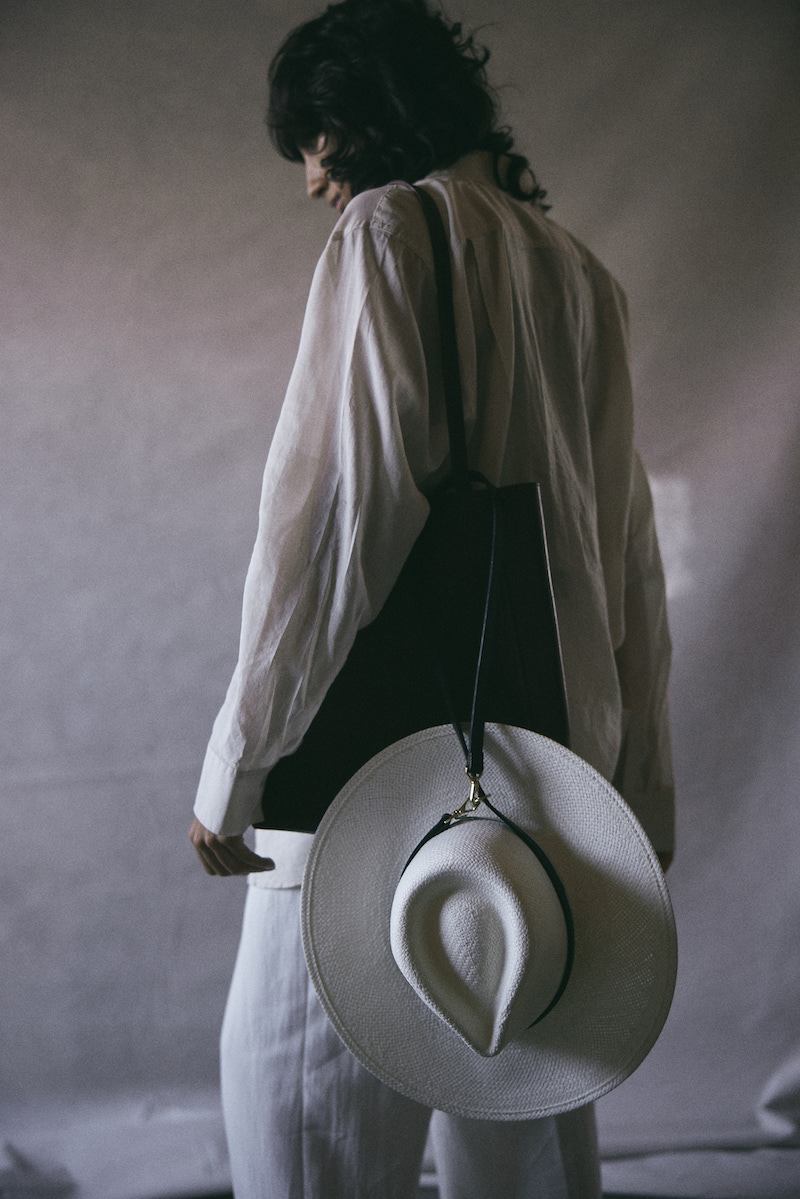 Wide-brim hats are a must when you're off on a sun-filled vacation, and they're virtually impossible to pack. Enter Janessa Leoné's helpful Hat Carrier. Wrap the strap around the hat, then sling it over your shoulder or fasten it to your luggage to save your favorite straw fedora from getting crushed en route to your destination.
The Pakt Coffee Kit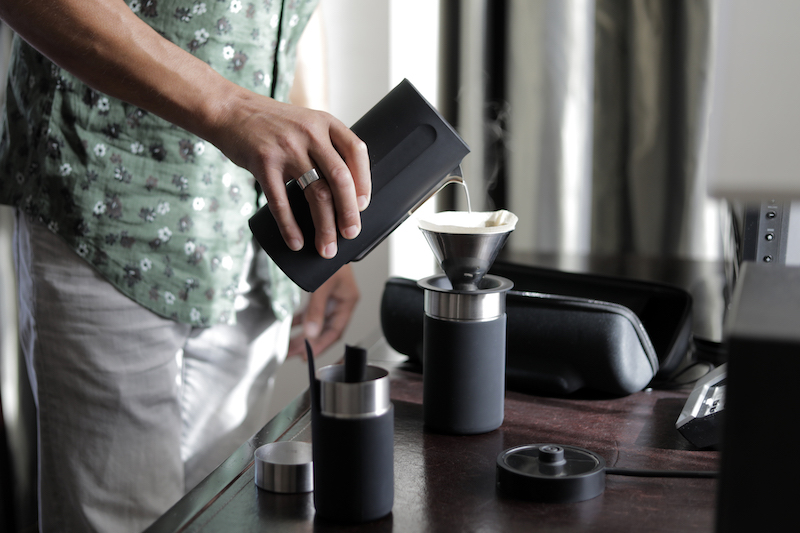 If you're unapologetically snooty about your coffee and making a cup of Joe is your favorite morning ritual, it's worth investing in the Pakt Coffee Kit. This portable pour-over equipment can be used to make barista-quality coffees wherever you have access to water and electricity. Handily, it also packs away into a portable case that fits easily in your carry-on or backpack, so you never have to miss out on a premium caffeine fix no matter how remote your vacation abode is.
Cadence Travel Capsules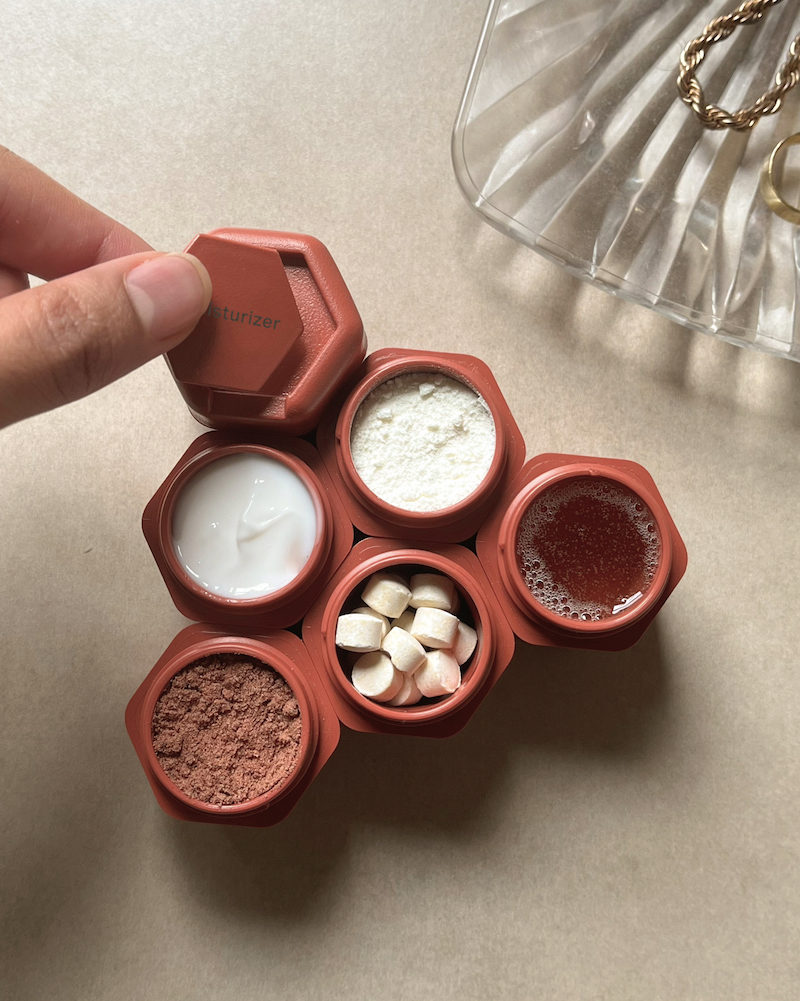 If you travel regularly and are sick of decanting your toiletries into the narrow necks of travel bottles, these capsules from Cadence are the perfect solution. Customizable thanks to a new series of removable labeled tiles, leakproof so you'll never have any messy surprises on arrival, and magnetic so you can stash them together in a honeycomb formation, the Cadence travel capsules make it easy to maintain your personal care regimen while away.
Artifact Uprising Hardcover Travel Photo Book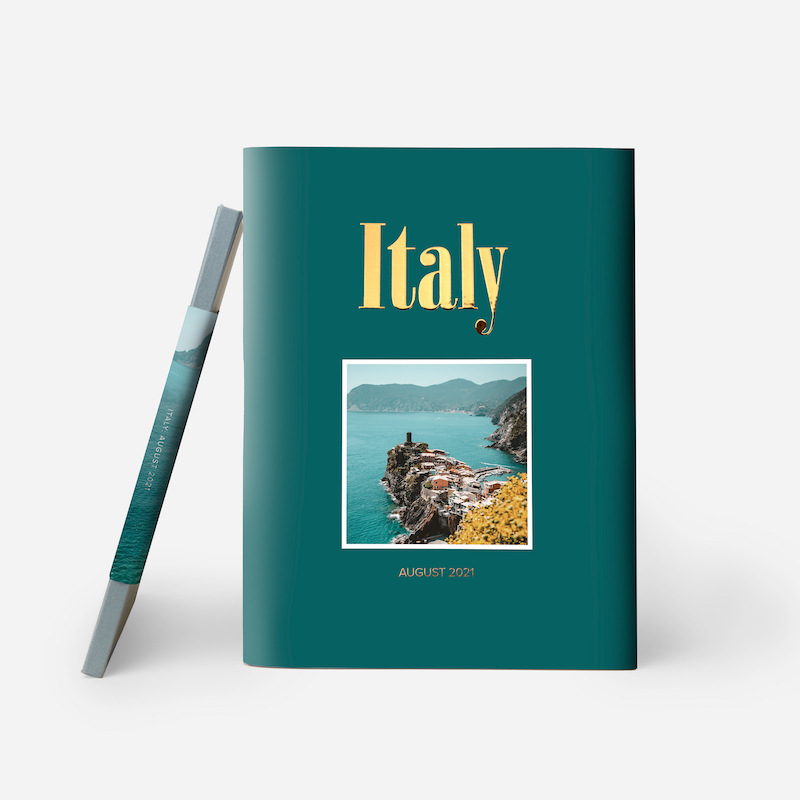 Most of us take hundreds of photographs of our travels that rarely see the light of day (aside from Instagram, of course). Give your favorite images the treatment they deserve by displaying them in a custom-designed hardcover photo book from Artifact Uprising. Select the shape and layout, then drop your pictures in to tell the story of your trip and preserve your memories in tangible form.
*Featured image courtesy of Cadence