What Will It Take To Restart Travel?

What Will it Take to Restart Travel, and How Might We Have to Adjust?
Another small perk of the pandemic, I'm sure you'll agree, is plowing through seasons of great shows without that slightly guilty feeling that used to accompany long binge-watching sessions. Recently, it's been Mad Men in my house, a show I've already watched from start to finish, but one particular scene struck me differently this time.
A besuited Don Draper and Pete Campbell are en route to a business meeting in California. The plane seats are luxuriously wide with ample legroom. Draper, who's claimed the window spot, gazes out at the sky and exhales a plume of cigarette smoke, which coils in beams of sepia sunlight. Though the moment is dripping with nostalgia (this being the 1960s, the so-called Golden Age of Flying), the idea of sitting in a smoky cabin is unimaginable to a modern audience. Which got me wondering: which in-flight norms from 2020 will look antiquated and bizarre to future generations?
While the present situation is mercifully temporary, coronavirus is sure to change some aspects of life permanently (it's not just the flight scene from Mad Men that doesn't sit right now – shots of hand-shaking or big crowds are also unsettling). Theories abound as to how we'll adjust in the coming months, but adjust we shall. After all, adapting and problem-solving are two of our greatest strengths as a species.
My interviewee this week is on a crusade to kickstart this process of adaptation within the travel industry. Peter Wells is the founder of DragonSlayer, an app that uses AI technology and remote travel concierges to help travelers book exceptional experiences like luxury safari trips, piloting submarines or flying over the emperor penguins in Antarctica (if you normally spend hundreds of hours scouring the internet in search of the absolute best things to do in your chosen destination, DragonSlayer will save you a ton of time and effort). We discuss how the travel industry could adapt in order to reopen pre-vaccine, and how we can all help move progress forward.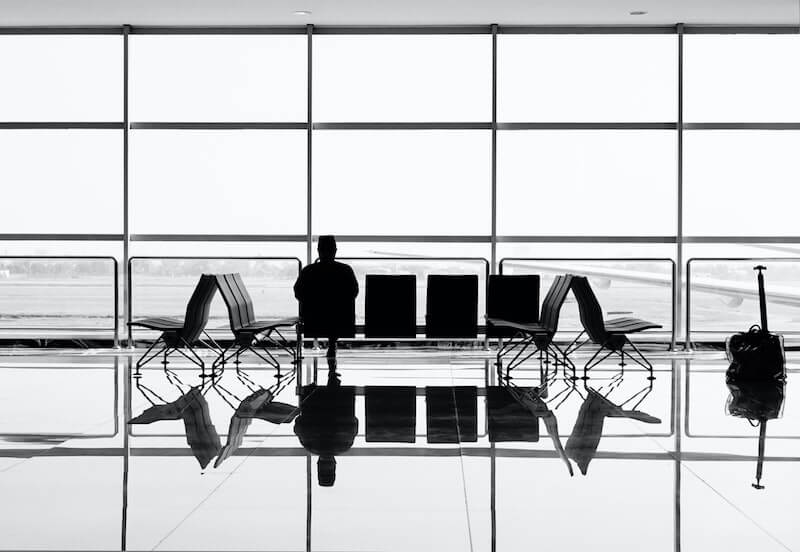 Esme Benjamin: Peter, how's your lockdown experience going?
Peter Wells: When I saw China was locking-down a huge chunk of its country, I realized there was something extremely dangerous about this virus. Back in January, I bought masks and I pulled my mother out of a retirement home so she could be safe with us in Denver. It's torture for us Denverites because we're getting a bunch of snow, but all the ski areas are closed. Getting up into the mountains would have been a good way to maintain sanity.
EB: Obviously, the virus has really knocked the travel industry. How are you strategizing for the future right now?
PW: I went through a thought experiment about what it would take to get me sitting in coach on a full plane. That's a hard thing to imagine right now, for any of us, so I initiated the Safe Skies Initiative. If you recall, post 9/11 there were fundamental changes to make us feel safe: they were hand-checking about half the luggage that went through security, they were demanding you have a boarding pass to get through security, there were armed marshals on flights.

I believe what the country can do is simply screen all passengers, airline employees, and all airport employees as they enter the major airports. I imagine we will put a piece of paper on our tongues, and within a minute or two, we're either admitted to the airport or we are asked to go quarantine at home. I don't think anyone is going to risk missing their flight by going to the airport not knowing, so this is predicated on community-wide testing being available at your local pharmacy.

The good news is, there are over 90 companies already conducting tests, and the processing times are getting faster. Testing is a relatively easy part of this, that's how South Korea and Germany have gotten so far ahead of us - they have very advanced testing. It's just a matter of us putting our energy and efforts behind it.

EB: It does seem like this should be something the travel industry jumps on if it wants to open up again soon. Emirates is already doing something similar, I believe.
PW: Emirates is testing on a small scale. Hong Kong airport is testing inbound passengers. Nobody is doing it at scale, and I think the US government should be creating a partnership between the Federal Aviation Administration, Centers for Disease Control and Prevention, the local airport authorities, and the local medical community, so they can work together to get this done. We shouldn't jump the line ahead of the testing that's needed by the medical community, of course. But when tests are available, we should get the travel industry moving again.
EB: That definitely seems like the only way we'll return to some semblance of normality. How can we fortify other aspects of the travel experience?
PW: The next part of my petition is Safe Stays. Say, for example, you went to the Fontainebleau in Miami. You would be assured that everyone who works there is being tested every day. All the people there, including guests, have been screened, and you can hang out at the pool and relax or eat at the restaurants and feel safe. That's how I think we'll be able to reopen.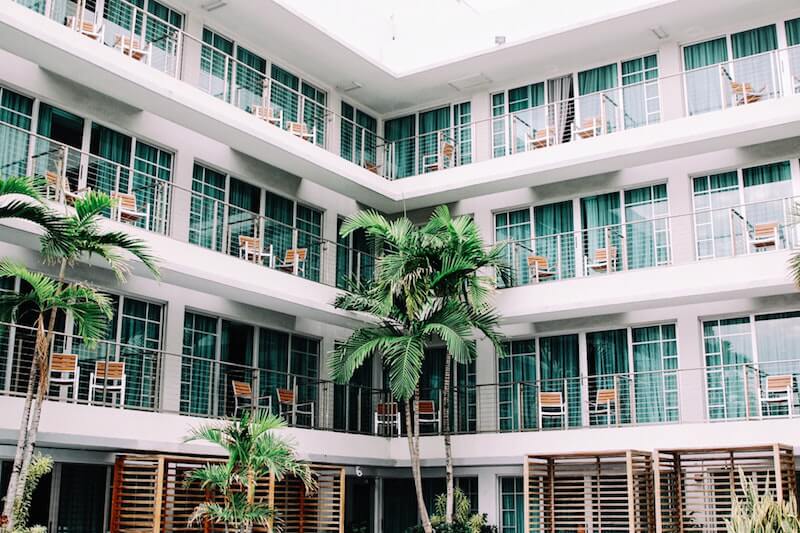 EB: Interesting. So we create these little safe bubbles for travelers?
PW: Exactly. If you were going to go somewhere in the next year, you'd want to go to a place where there's very little infection, like Botswana. There, you could go on a safari with private tents, enjoy being outdoors nearly all day, so you're not around crowds of people. Or perhaps a trip to Patagonia on a private tour, hiking with a guide.
EB: I definitely think people will be prioritizing nature for quite some time after this. In our recent traveler mindset survey, lots of respondents said they were dreaming of destinations that are famous for their wide-open spaces. States with lots of national parks, for example.
PW: That makes sense. In terms of domestic locations, I think travelers will want to visit places like Alaska and Hawaii. They'll seek out dude ranches in Montana or Colorado and go on river rafting trips.
EB: How are you supporting DragonSlayer's clients right now?
PW: Firstly, with the Safe Skies Initiative. But once they start booking trips again we will also send a high-end face mask with the DragonSlayer logo and hand sanitizers – all the things that help clients stay safe. On the trip planning side, we will identify destinations that are deemed safer, and we'll do everything in our power to ensure their vacation is truly a vacation, without the worry.
EB: Will that be reflected in the DragonSlayer algorithm or just while working with a travel concierge?
PW: We would do that initially through the concierge because it's such a moving target. We can feature destinations with just a handful of cases, like the Maldives. If the Maldives has been on your bucket list, this is the time to go.
EB: How do you think the pandemic will change how we live?
PW: Pre-vaccine, people will adapt to being tested for everything they do. When we go out to dinner, we'll stand at the restaurant door and stick a piece of paper on our tongue, and it will go red or green. There will also be a lot of people who already contracted the virus and have immunity, and they will have a QR code on an app that's scannable, like TSA PreCheck or Global Entry. That group of people will grow rapidly - they estimate around a quarter of people in NYC already have antibodies.
EB: How optimistic are you that we'll all be traveling again soon?
PW: I believe, with the comprehensive testing that's right around the corner, it will be a V recovery, not a U. I think it'll turn around faster than people expect. I hope my words of optimism don't sound Pollyanna-ish. I hope they sound practical and pragmatic. It's do-able, and that's what I'm trying to get across.
Visit dragonslayertravel.com and sign the Safe Skies Initiative