Vegan Vacations
Vegan Vacations 2.0
Top New Vegan Hotels and Restaurants Around the World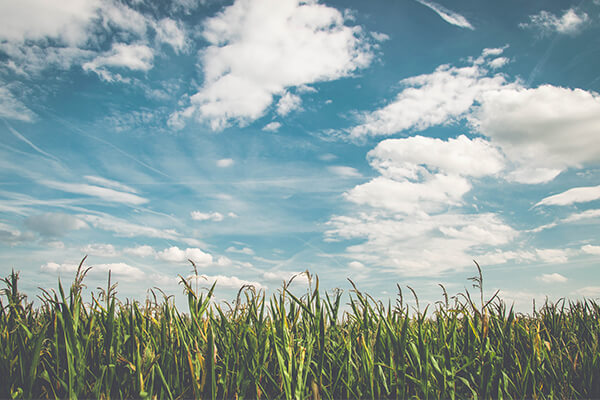 Whether you're an avowed vegan or simply curious about taking a plant-based vacation, the time is now. Across the globe, hotel chefs are moving vegan cuisine from culinary afterthought to starring act. And it's an approach that's expanding beyond the plate, into hotel design and beyond.
Inn Crowd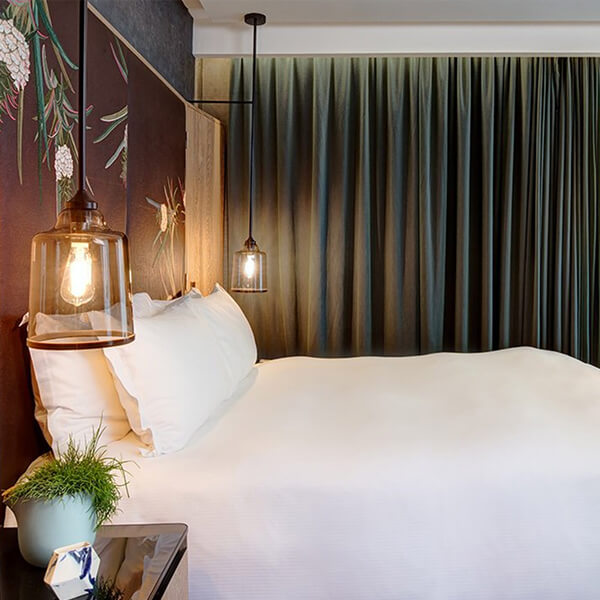 The furniture is upholstered in textiles made from pineapple leaves, its pillows stuffed with organic buckwheat and millet seeds, while the mini-bar stocks a strictly plant-based assortment of snacks: Welcome to what's billed as the world's first vegan hotel suite. Located within the Hilton London Bankside, the plant-based retreat is the brainchild of food design studio Bompas & Parr. Tasked with taking veganism from dinner plate to a three-dimensional destination, the team didn't skimp on glamour. The spacious suite includes plush carpeting (made out of cotton instead of wool), bespoke mirrors, moody lighting, a spacious bathroom and, perhaps the design star of the space, a flower-embroidered headboard designed by artist Emily Potter. And not to worry, even its stationary, toiletries and cleaning supplies are 100 percent free of any animal products.
By the Numbers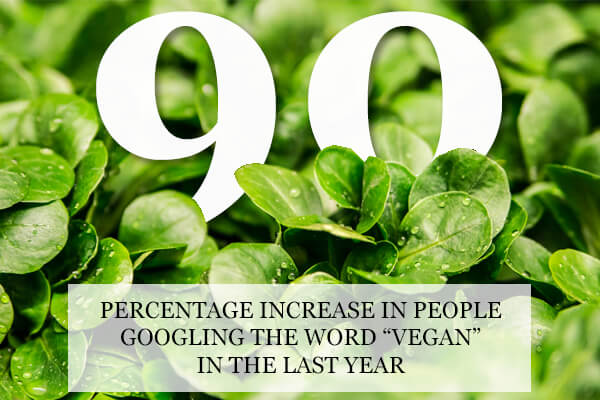 Launch Pad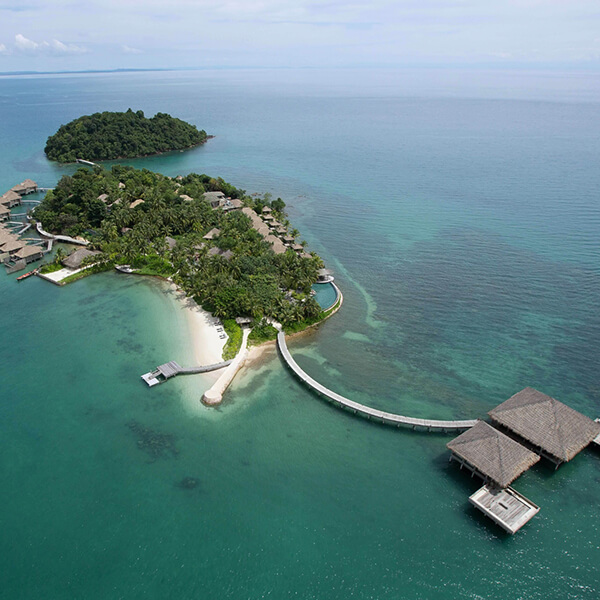 This remote island resort located off the coast of Cambodia doesn't just offer amazing villas stilt-perched over clear waters teeming with turtles, spotted rays and seahorses. It also offers an amazing selection of vegan dishes from locally sourced ingredients including cashew nuts, coconuts and wildlife-friendly Ibis rice. While not strictly a plant-based resort, Song Saa will keep the entire spectrum of eaters happy, especially from its stunning restaurant, where shoes are optional, chairs are replaced by beanbags, and spectacular ocean views are seen from every angle.
Each, Drink, Repeat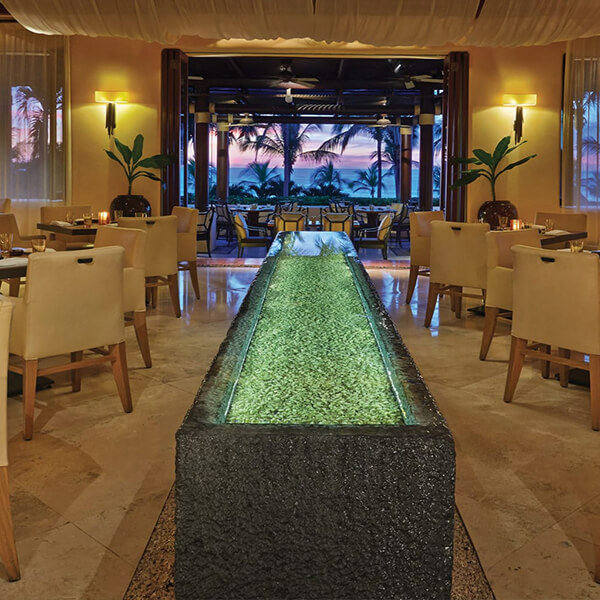 Plant-based menus are going center stage at various Four Seasons properties. At Four Seasons Los Angeles at Beverly Hills, chef Matthew Kenney created a stand-alone vegan menu that includes watermelon poke and hearts of palm ceviche with California fruit, vegetables and edible flowers, while at Four Seasons Punta Mita, vegan chef Leslie Dursohas completely revamped the plant-based offerings at all four restaurants on property. "My goal is not just to provide vegan options, but to create plant-based programs," says Durso. "I immerse myself with the regional cuisine of the property I am working with to create what I've coined 'accidentally vegan' options that can seamlessly integrate into menus so that you are not only providing options for your vegan guests but can lure the meatiest eater to try something new." Hot on the list? Wild mushroom sopes, portobello zarandeado, avocado baja tacos and a vegan churro cart.
"My goal is not just to provide vegan options, but to create plant-based programs. There's nothing worse than paying a luxury price tag for a hotel and having to eat oatmeal and fruit plates everyday for breakfast while you watch your travel partners soaking up gorgeous looking regional cuisine."
- Vegan and Vegetarian Chef Leslie Durso
Cheat Sheet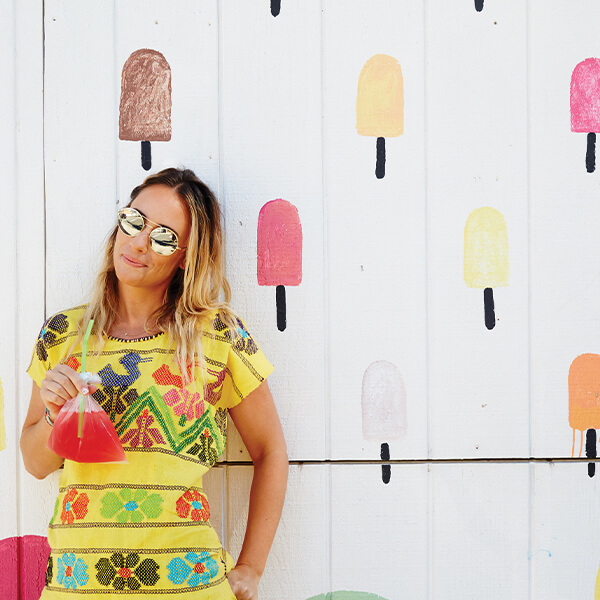 CAFE GRATITUDE, LOS ANGELES
Unquestionably, my all-time favorite spot for clean eats is Cafe Gratitude, in Los Angeles. I used to live in Santa Monica and would frequent the Venice location for the kale and wakame salad (with an extra dose of probiotic kimchi) and the pad Thai kelp noodles. So good!

SAKARA, ONLINE
While Sakara doesn't have a storefront, when on the road and in need of a clean fix, I love to order the brand's superfood-spiked meals. I usually order a week at a time, all three meals. My favorites are the breakfasts, like the Thai oatmeal with coconut mylk.

BLOSSOM DU JOUR, NEW YORK CITY
There's only one dish I order from Blossom, and that's the Karmic Kale Wrap. It comes with lemon-rubbed kale, sweet potato and a tahini dressing - clean, healthy and super filling!