The World's Most Romantic Trips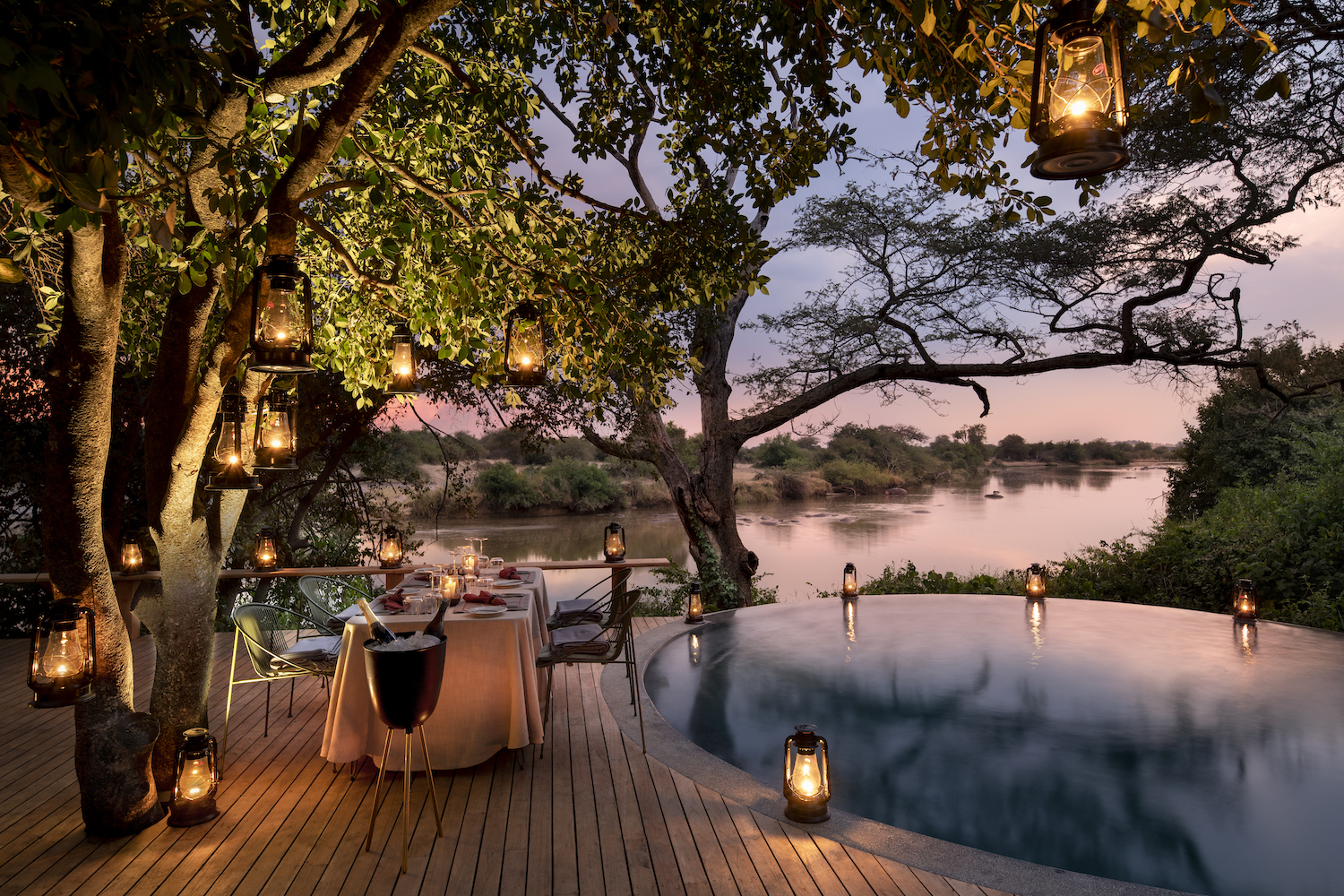 The World's Most Romantic Trips
By Esme Benjamin
Leaving responsibilities and daily stresses behind to escape on a romantic trip can help stoke connection – whether you pick a sumptuous and relaxing break or an adventurous getaway that nudges you out of your comfort zone. We scoured the travelsphere for the world's most romantic trips, from quirky experiences and elegant resorts to bespoke expeditions and over-the-top pampering.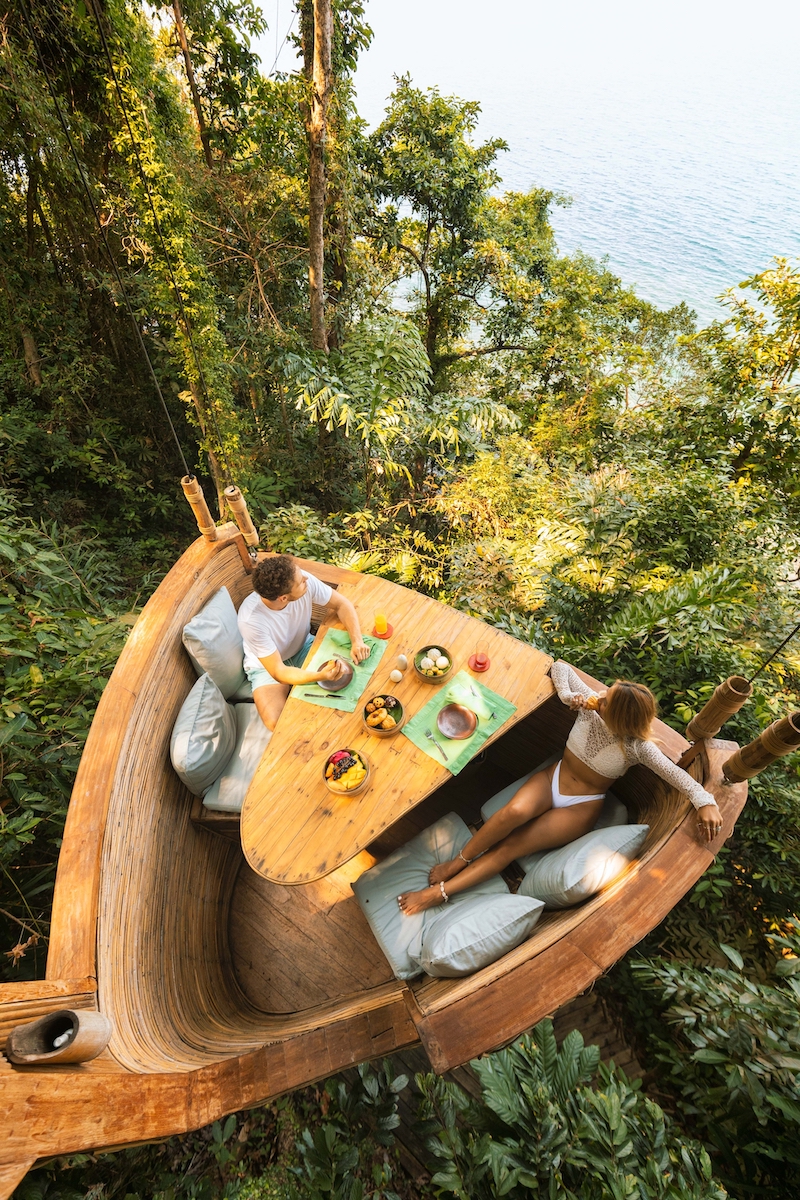 Savor a Treetop Dinner Date in Thailand
Located 90 minutes from the bustle of Bangkok on the tranquil island of Koh Kood, Soneva Kiri offers guests beach views and jungle ambiance from the comfort of their own luxury villa. The resort excels at unique, romantic experiences that immerse couples in Thailand's natural beauty, from a private movie night overlooking the lagoon to stargazing with a resident astronomer. For the ultimate dinner date book the Treepod Dining experience, a private meal enjoyed in a bamboo pod, hoisted up into the tropical canopy. Full table service is provided courtesy of a ziplining waiter.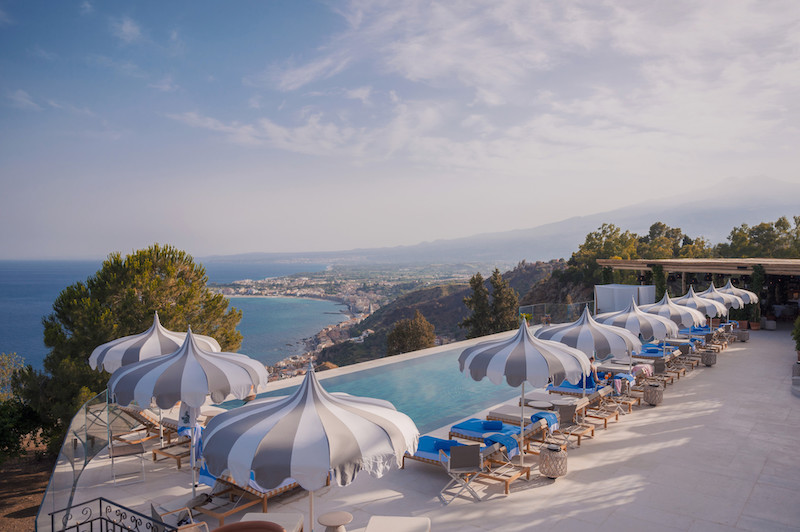 Stay at the Real Sicilian Resort Depicted in The White Lotus
If the cliffside resort in season two of The White Lotus captured your attention as much as the show's compulsive plot, make Four Seasons San Domenico Palace the scene of your next romantic getaway. The former 14th-century convent in Taormina, Sicily, blends historic architecture and contemporary luxury with a quintessential Mediterranean backdrop - a recipe for romance that's been attracting guests of exacting taste for decades, from Oscar Wilde to Sophia Loren. Amp up the romance even more with a private sunset sail or a stargazing picnic for two.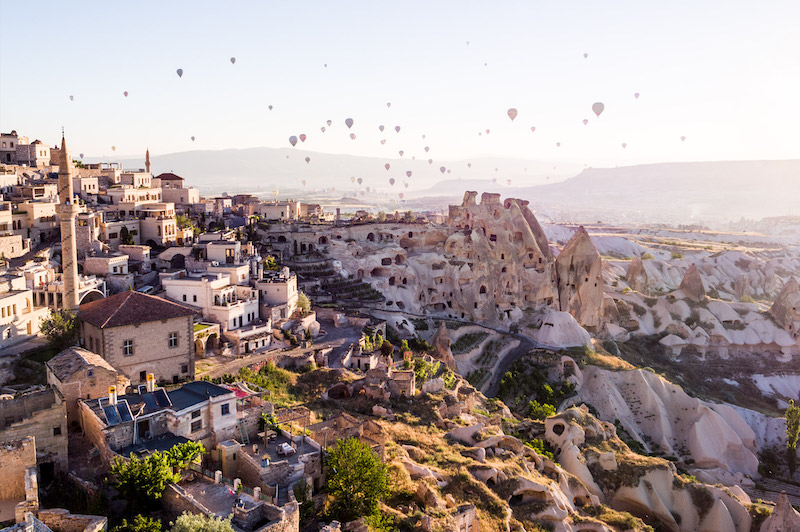 Drift Over Cappadocia in a Hot Air Balloon
If you've seen images of colorful hot air balloons drifting over the rock spires of Cappadocia on social media, then the Turkish destination is probably already on your bucket list. Book a stay at Argos in Cappadocia, an inimitable cave-like hotel composed from revamped ancient residences and subterranean passageways, for an experience you'll never forget. Rise at daybreak and take a private hot air balloon ride over the valleys and "fairy chimney" rock formations, then enjoy a vineyard tour and wine tasting in the resort's cavernous underground wine cellar.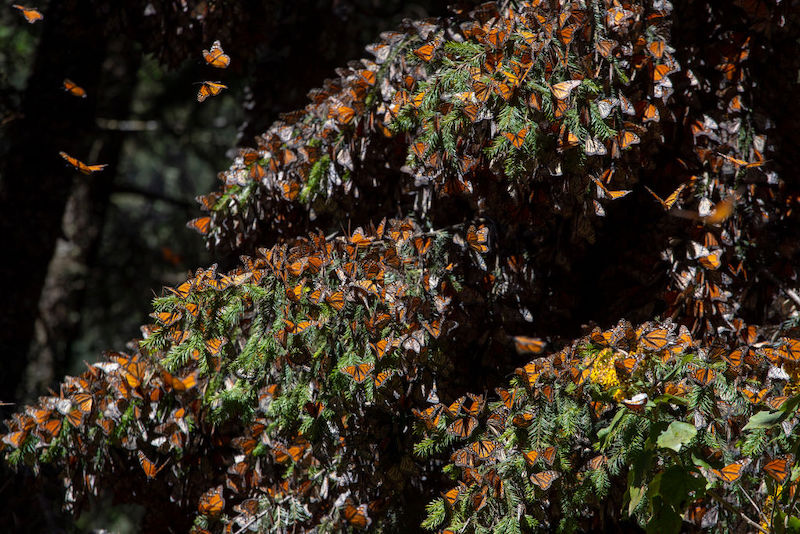 Witness the Monarch Butterfly Migration in Mexico
For a magical moment and bucket list travel experience, take your beloved to the end point of the annual monarch butterfly migration. Starting in August, the monarchs travel 2,800 miles south from Canada, making a temporary home amid the towering trees of the Monarch Butterfly Biosphere Reserve in Mexico, where the two most popular sanctuaries to view them are el Rosario in the state of Michoacan and Piedra Herrada in Estado de México. Standing in silence while thousands of delicate wings beat in unison is something you'll never forget you shared together.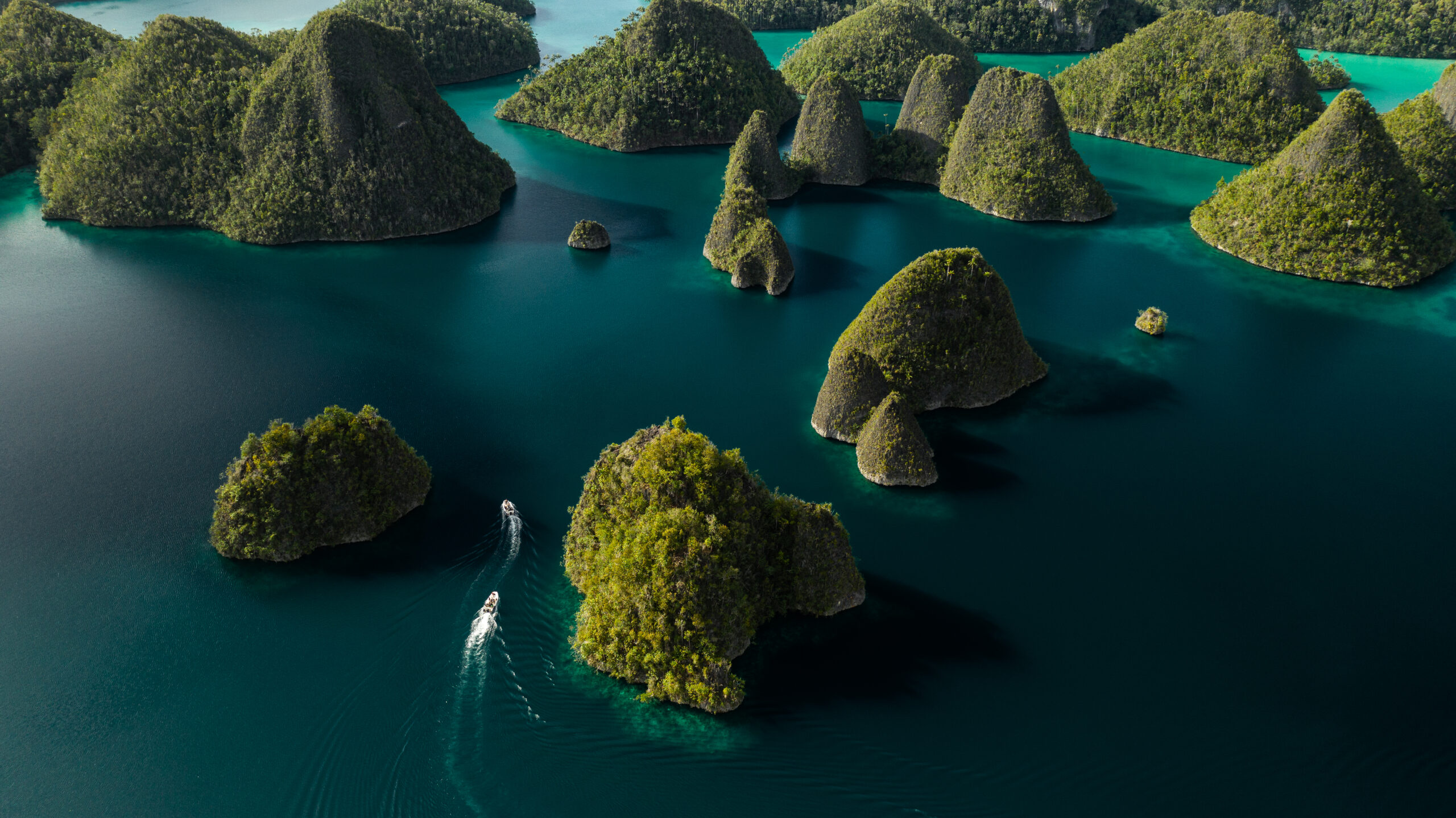 Take a Small Boat Cruise to Indonesia's Dreamiest Islands
While Bali is a failsafe destination for a romantic trip, the archipelagic nation of Indonesia includes thousands of idyllic islands worth exploring. Join Aqua Expeditions for a small ship cruise to the Komodo National Park (home of the fierce Komodo dragons), the Spice Islands, or the Raja Ampat islands (known for unparalleled marine diversity), soaking up tropical landscapes while enjoying life aboard the Aqua Blu, a long-range explorer yacht with just 15 luxury suites and plenty of space to spread out and enjoy your time together.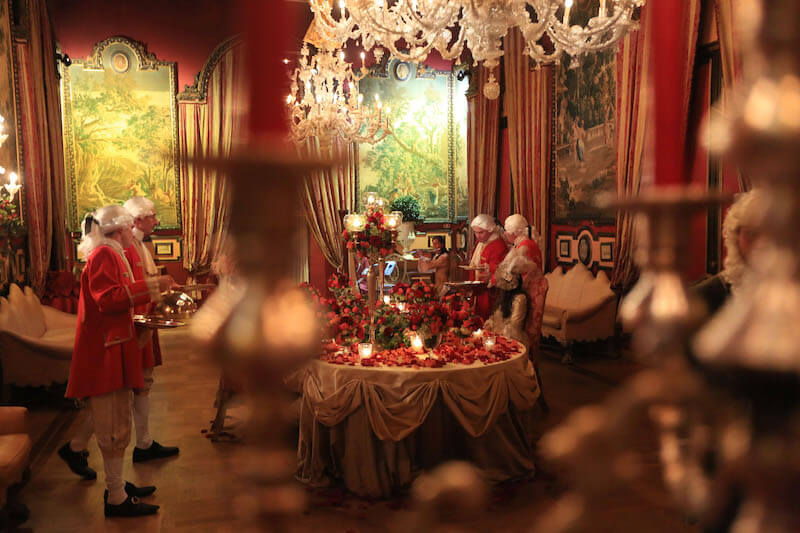 Enjoy a Truly Extraordinary Adventure Trip
Newlyweds with an adventurous streak and a plump budget can experience a honeymoon unlike any other when they hire Based On A True Story, a travel company that specializes in trips that go above and beyond a typical luxury experience. Led by the couple's interests, Based On A True Story will create quests and expeditions that involve once-in-a-lifetime encounters, surprise twists and sometimes the construction of entire fantasy worlds complete with casts of characters.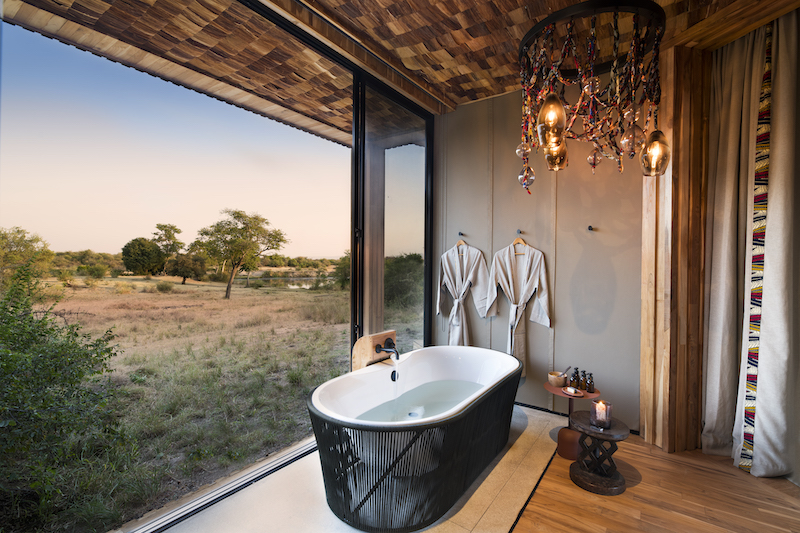 Combine Safari and Beach For a Balanced Honeymoon
If you're struggling to choose between a safari adventure and a relaxing beach break, pick a trip that combines the two. Like, for example, andBeyond's 10-day Tanzania itinerary, which takes couples to the Selous Game Reserve in search of the Big Five, then on to Mnemba Island, a private paradise in Zanzibar where they can learn to scuba dive or lounge shoreside and enjoy the beautiful secluded beach with a cocktail in hand. It's the best of both worlds.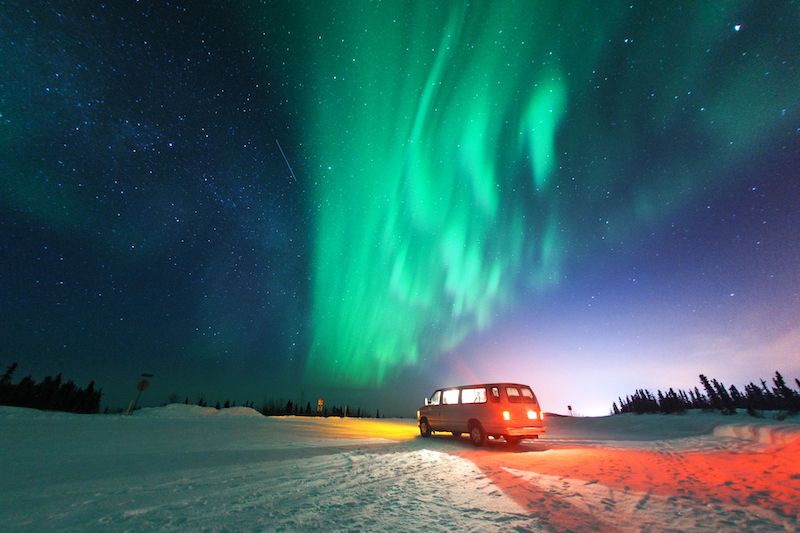 Chase the Northern Lights in the Wilds of Alaska
America's last frontier offers pristine wilderness, animal encounters and adventurous terrain that are far from what you'd expect from the average romantic getaway. Cozy up on an adventure through Alaska with Kensington Tours, whose team will create a custom itinerary including options like dog sledding through frozen landscapes, hiking across glistening glaciers and chasing the Northern Lights.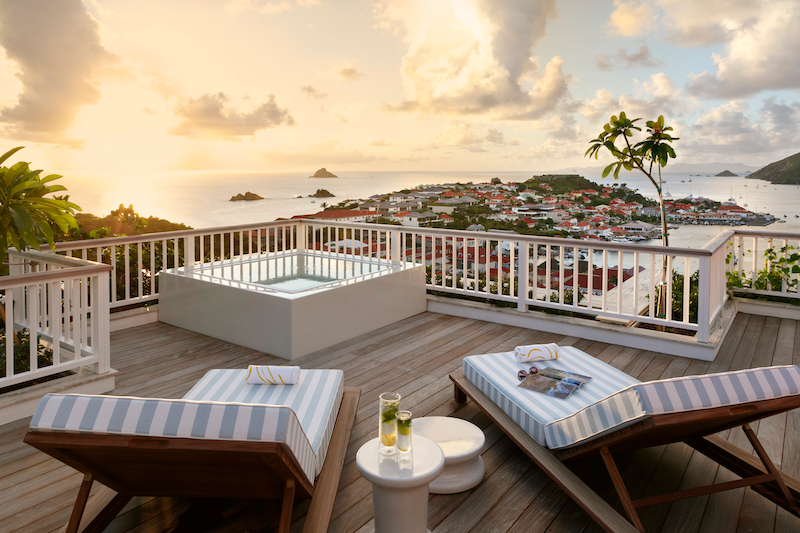 Take a Romantic Solo Break in St. Barths
Just because you're not coupled up doesn't mean you should have to miss out on a pampering break. At 5-star Hôtel Barrière Le Carl Gustaf in St. Barths solo travelers can book the "alonemoon" package, a romantic treat for one which includes a $250 voucher for an indulgent French meal at the resort's restaurant (where the menu was designed by three-Michelin-star winner Chef Pierre Gagnaire), two spa treatments, a private yoga and meditation class, and a $150 gift card to l'address shopping boutique.
*The alonemoon package is available for guests staying a minimum of four nights in a Bungalow Deluxe.
Featured image courtesy of andBeyond