The Best Winter Daycations
9 Daycations to Beat the Winter Blues
In the depths of lockdown, time got really weird. Repeating the same schedule again and again caused the days to swirl into one another. What was missing from our pandemic routine was novelty – the opportunity to experience something new. Enter the "daycation." More adventurous than a visit to a museum and less of a commitment in terms of money and time than an actual vacation, these local micro-trips helped reawaken our sense of aliveness all through summer.
"We've certainly seen a surge in demand for our private outdoor adventures over the last six months," says Jeff McKee, founder of Adventure IO, an app that lets people book experiences with professional athletes and seasoned experts. "People are getting outside more, finding new hobbies in outdoor recreation, and discovering new adventures and passions in their own hometowns. Our nearby adventures are an awesome way to escape the daily stress that's come along with this pandemic."
As we stare down the barrel of a long winter, the majority of which will be spent isolated indoors, daycations are perhaps even more necessary. They provide the opportunity to connect with friends and family in an outdoor environment, mitigating the risks while allowing us to share an experience with others.
"Those everyday adventures were nice to have before, but now they're crucial," explains Ruzwana Bashir, founder and CEO of experiences booking platform Peek, which made zero dollars in April but had bounced back by summer with an impressive $50 million in bookings. "Peek's mission is to connect the world through experiences and I think people are really missing those moments of connection. The reason experiences are great is because you have something to look forward to, then you do it and it's a really fun day spent with others, and afterwards you have a really great memory. We're finding moments of joy because it matters."
Just because the weather is getting colder doesn't mean we can't still participate in outdoor activities. In fact, fall and winter present a whole different set of fun-filled experiences. Read on for just a few we recommend.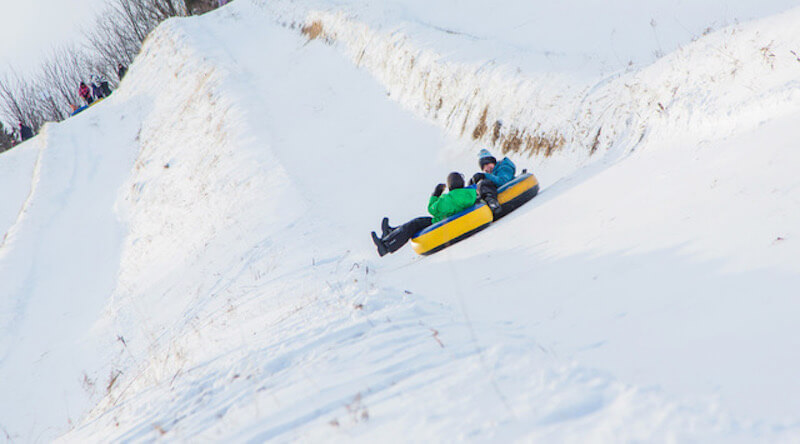 Night Snow Tubing & Brewery Adventure (New Jersey)
Spend an evening careening down the slopes of Mountain Creek, New Jersey, on an inner tube. After you've had your fill of thrills, visit a brewery to see the entire beer-making process up close. Finally, enjoy a warming meal at a popular local restaurant before being shuttled back to New York.
$139 per person
Book through peek.com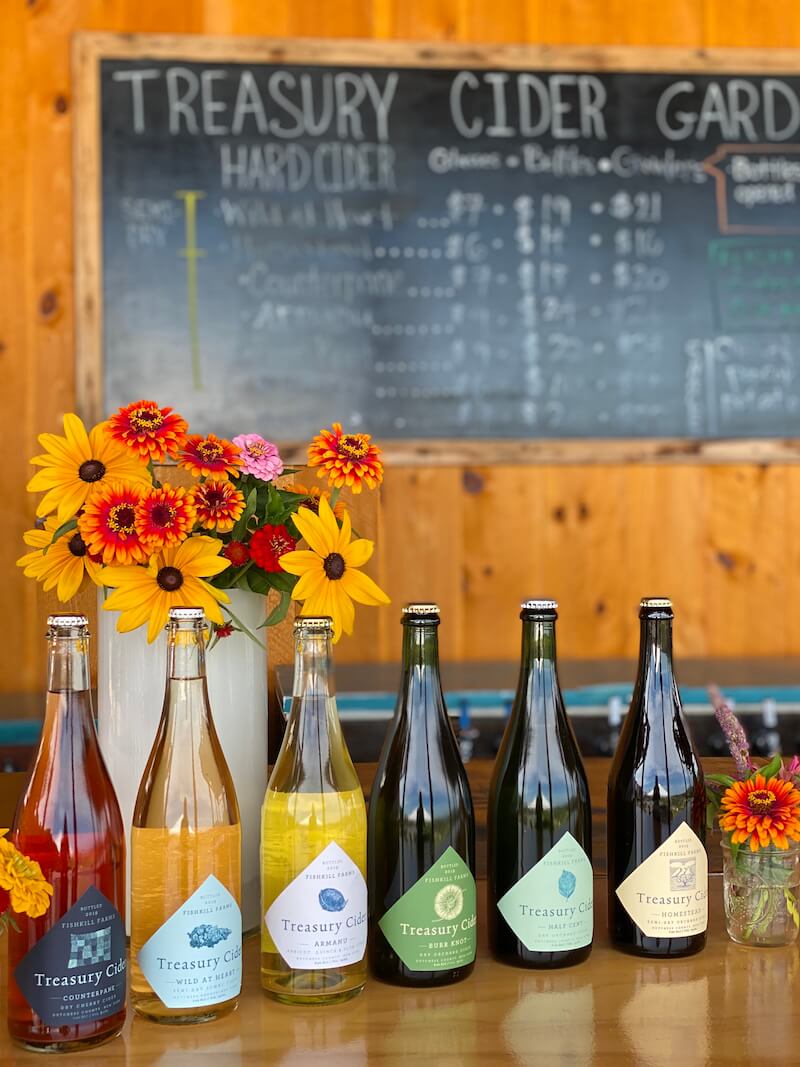 Pumpkin/Apple Picking and a Cider Tasting (New York)
Apple and pumpkin picking is a classic fall daycation for New Yorkers in search of nature and wholesomeness. At Fishkill Farms, about an hour's drive from the city, you can pick your own bounty of produce, then head to the cider garden and sample a flight of the farm's best tipples while gazing out over orchards.
Cider tasting (including a picnic table with a cider flight and a cheese and charcuterie board for 1-6 people) is $24. Pick-your-own packages start at $30 per group.
Book through fishkillfarms.com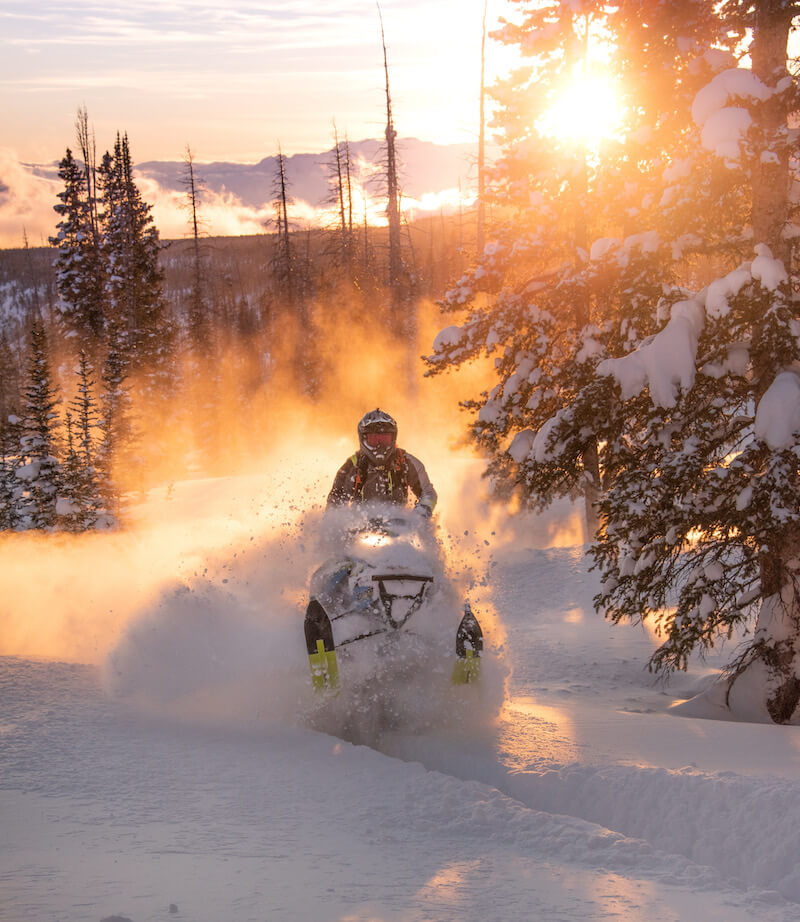 Backcountry Snowmobiling in Utah
Gather a group of up to eight friends and family, and join a professional snowmobile rider for a backcountry adventure in the mountains of Park City. On this 7-hour adventure you'll ride off-trail on mountain-specific snowmobiles, whizzing over pristine pistes and learning new skills.
$595 per person or $4,500 for a group of up to eight.
Book through web.adventureapp.io
Full-day Yosemite Tour from San Francisco

Take advantage of off-peak season at Yosemite national park, when crowds are smaller but the scenery is just as striking. This full-day excursion includes transportation from SF to the park, a guided tour and three hours of free time to explore. Temperatures range from 50 to 30 degrees in the winter, so bring some thermal layers, and if you're lucky you might catch Yosemite's most famous sights – Bridalveil Falls, El Capitan, and Half Dome – dusted with snow.

$159 per person
Book through peek.com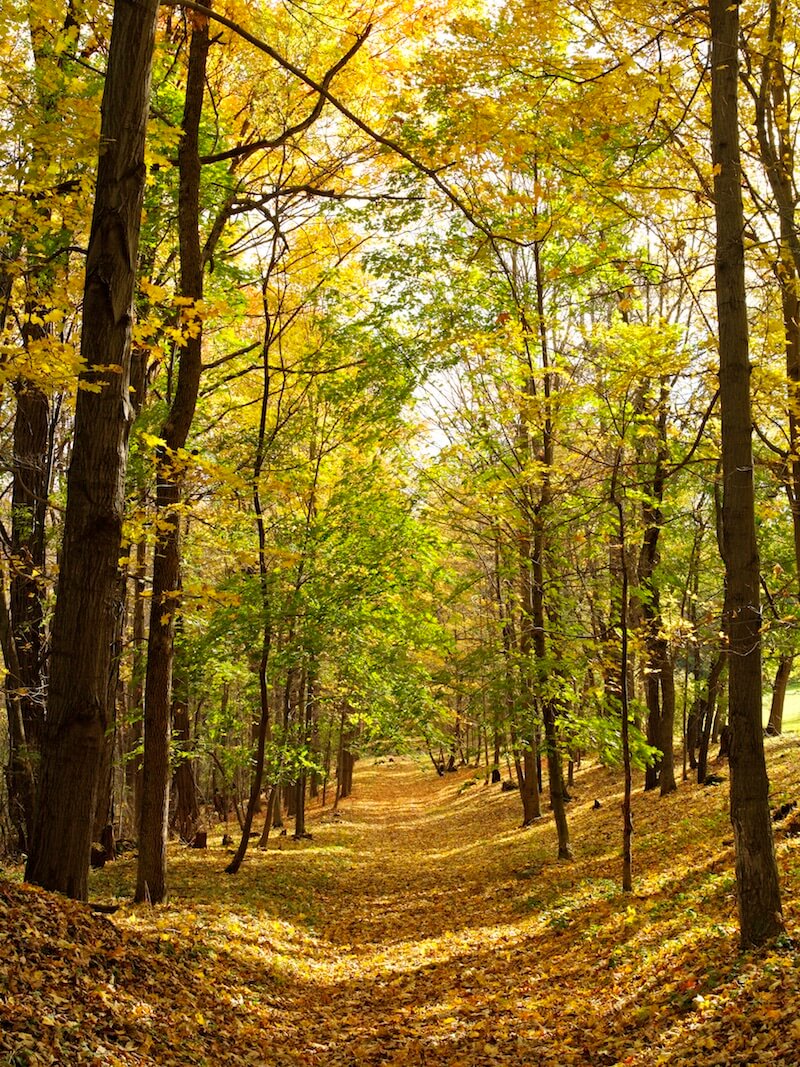 Luxury Autumnal Escape to the Berkshires

Luxury travel agency EMBARK Beyond recently teamed up with Tradewinds Aviation to launch leaf peeping escapes for fall. Your quarantine bubble will take a private jet to the Berkshires, Massachusetts, where you'll explore your autumnal surroundings in a BMW X7 and enjoy a picnic curated by lauded chef Daniel Boulud's Café Boulud at Blantyre.

From $6,150 for two people; $950 for additional couples, up to eight people.
Contact embarkbeyond.com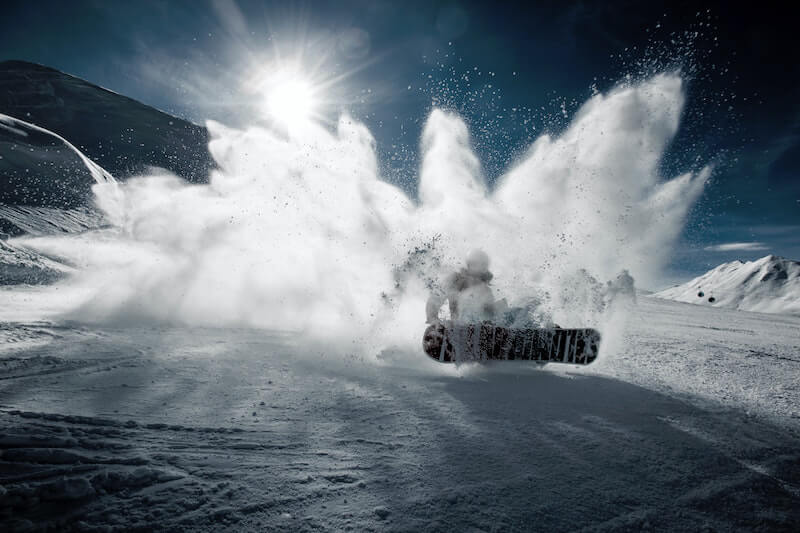 Private Snowboarding Session in California With JJ Thomas (head coach of the USA Snowboard Halfpipe Developmental Team)

Take your snowboarding abilities to the next level with a private coaching session led by JJ Thomas, the head coach of the US Snowboard Halfpipe Developmental Team. As an X-Games Gold Medalist and Olympic Bronze Medalist in the Halfpipe Competition, Thomas has the expertise to help you get to grips with the halfpipe and learn some new tricks.

$800 for up to three people
Book through web.adventureapp.io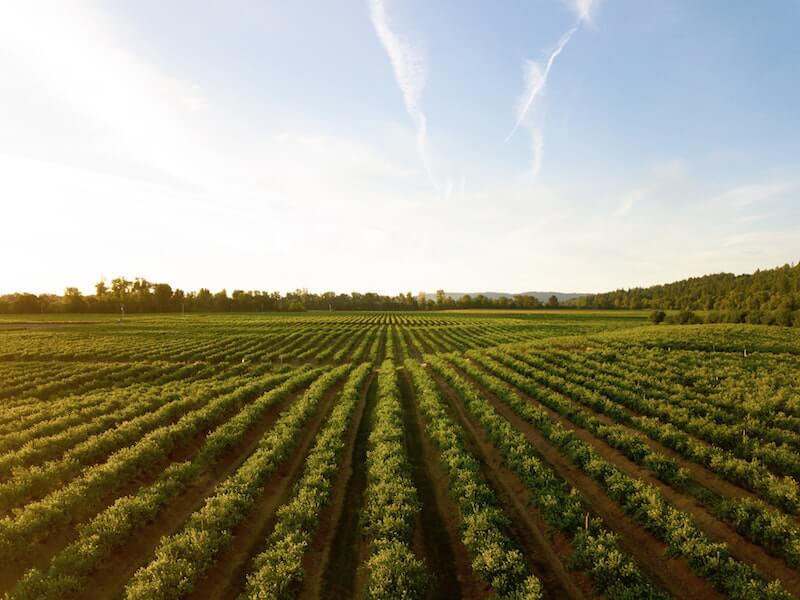 Private Wine Tour of the Willamette Valley, Oregon

On this private wine tour of the Willamette Valley, a local sommelier will lead your group through Orgeon's wine region, stopping at some of the top vineyards over the space of 4 to 6 hours. Meet with winemakers, visit the barrel rooms for a peek behind the scenes of the state's wine industry, and savor a delicious seasonal lunch at a farm-to-table restaurant.

From $600 depending on the size of the group. Guests will also pay for wine tastings at each location. Normally, the tour stops at 3-4 destinations and tastings are $20-$50.
Book at viator.com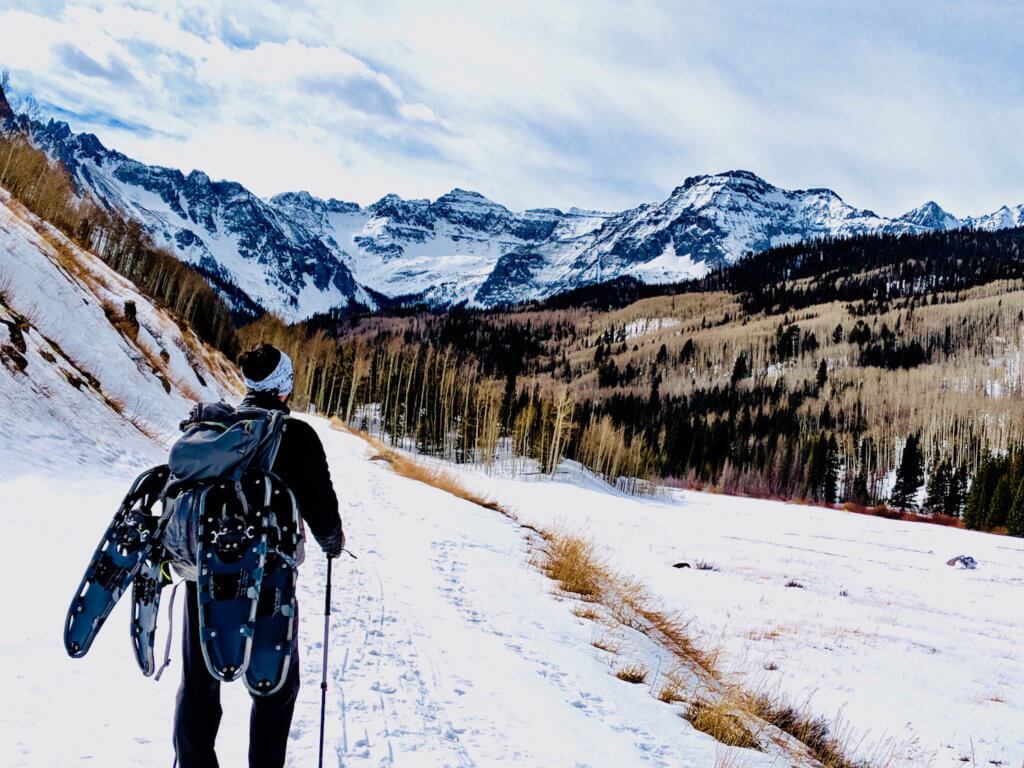 Snowshoeing Adventure in Colorado Springs

Enjoy tranquility and fresh air on this Snowshoeing mountain adventure in Colorado Springs. Strap on a pair of snowshoes, which give your feet a wider surface area so you can float on top of the snow instead of sinking into it, and follow your guide on a half-day winter hike through the Pikes Peak region. It boasts the highest summit of the southern Front Range of the Rocky Mountains.

$67 per person
Book through peek.com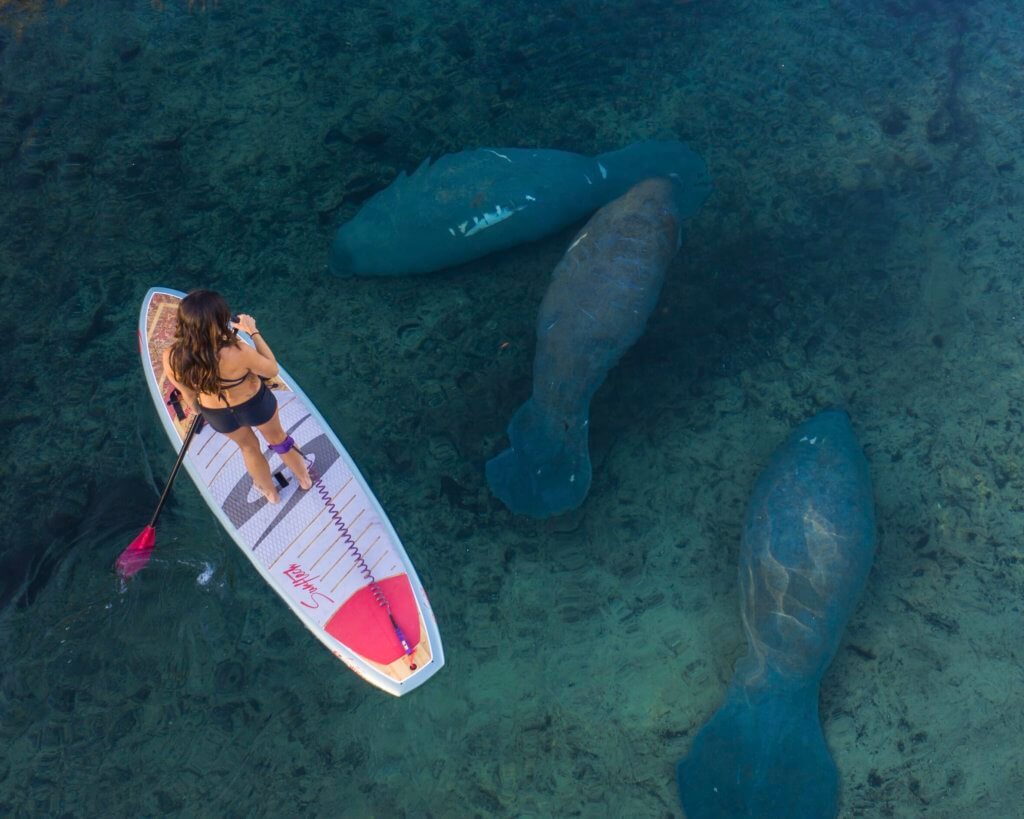 Paddle With Manatees in Florida

Join wellness entrepreneur Jessica Cichra on a stand-up paddleboard adventure in Blue Springs, Florida. Between November and March, this refuge is packed with West Indian manatees enjoying the 72-degree waters. As you carefully maneuver your paddleboard down the river, you'll have plenty of opportunity to get up close and personal with the gentle sea cows that call this beautiful habitat home.

$180 for two people
Book through web.adventureapp.io