The Best US Islands For a Summer Escape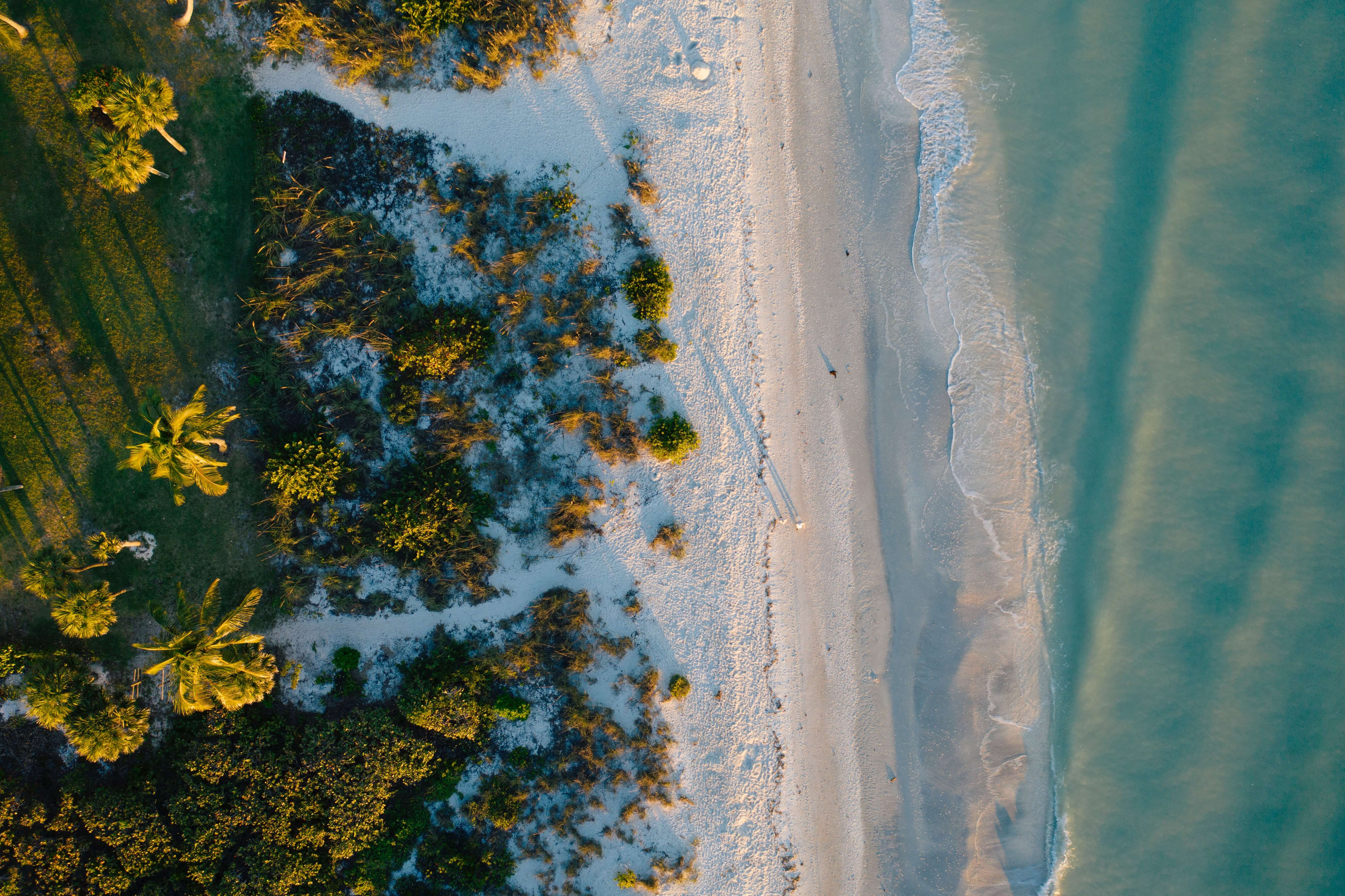 The Best US Islands For a Summer Escape
By Esme Benjamin
If you're planning a beachy vacation this summer, there's no need for a long haul flight. The United States' best islands blend a relaxed pace of life with endless outdoor adventures and wholesome activities to suit the whole family. Read on for a list of our favorite U.S. islands (excluding the state of Hawaii).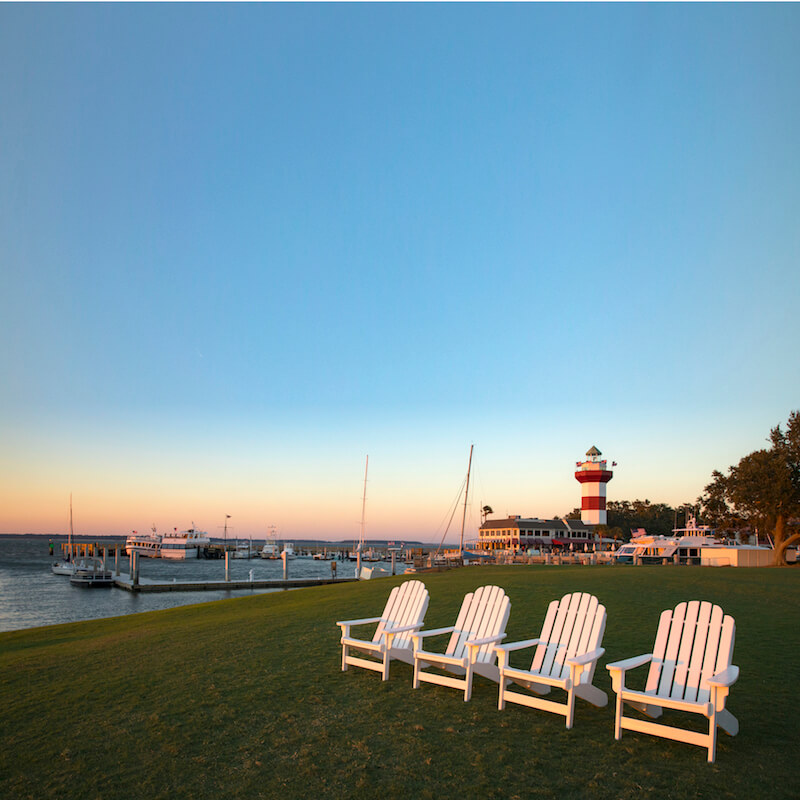 Hilton Head (South Carolina)
The Lowcountry's most beloved summer retreat, Hilton Head Island, is defined by wide, sand dune-flanked beaches, and historic homes draped with Spanish moss. High-season here revolves around outdoor exploration and excursions: a round of golf (the island boasts 24 championship courses), followed by a bike ride or hike to an idyllic beach, for example. Round out the day on the water, dolphin-spotting from the deck of a boat or kayaking through peaceful salt marshes.
Where to stay: The most luxurious hotel on Hilton Head Island is The Inn & Club at Harbour Town – a 60-room hotel with its own clubhouse overlooking the Harbour Town Golf Links. If basking in the sunshine is your top vacation priority, find a spot by the pool, or take advantage of free transportation to Sea Pines Beach Club.
Apostle Islands of Lake Superior (Wisconsin)
The Apostle Islands archipelago celebrated its golden anniversary as a designated National Park in 2020. Defined by dramatic orange cliffs, natural sandstone pillars, sea caves, hidden bays, and lighthouses, the islands are best explored from the ocean. Visitors can rent kayaks, cruise around by boat, and even scuba dive at shipwreck sites. On dry land, learn about the Apostle's long history as home to the Ojibwe people, and the rare wildlife these islands currently support.
Where to stay: If you want to spend the night in the park, check out camping options. Nineteen of the 20 islands have campsites.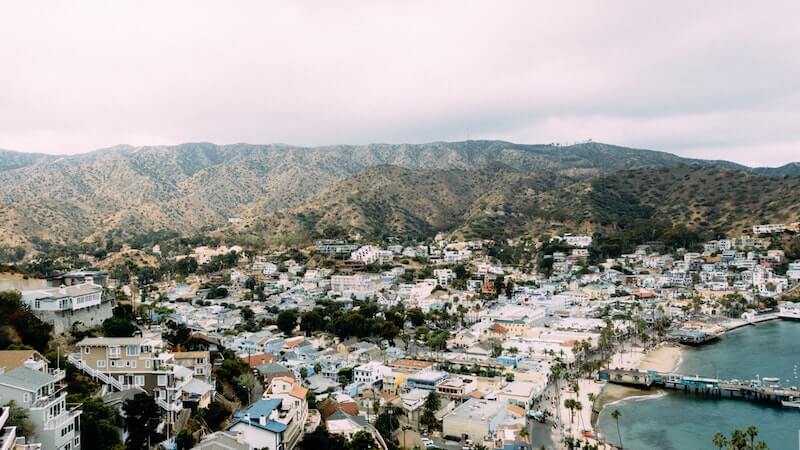 Santa Catalina (California)
On Santa Catalina, an island just off the coast of Southern California, you can choose your own adventure. Book a private cabana at Descanso Beach Club and sip cocktails among a glamorous crowd, try zip-lining over canyons and eucalyptus trees, spot bison amid the island's wild interior, or spend a day unwinding at the spa.
Where to stay: Hotel Atwater and the Pavilion Hotel are two great accommodation options.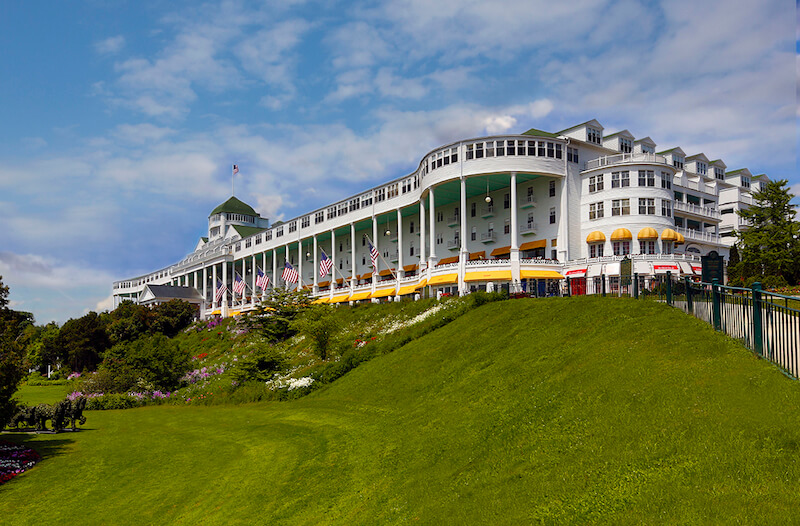 Mackinac Island (Michigan)
Perhaps it's the quaint fudge shops or the horse-drawn carts, but Mackinac Island has an appealing retro feel. Spend your day cycling around the island, flying kites at Windermere Point, picnicking at Fort Holmes (the island's highest point), or simply find yourself a porch with an Adirondack chair and an ocean view.
Where to stay: Speaking of porches, the Grand Hotel – a National Historic Landmark – claims to have the longest in the world. Inside, each of its 397 rooms is uniquely decorated with velvet-upholstered chairs, four-poster beds, and floral wallpaper in unexpectedly flamboyant hues.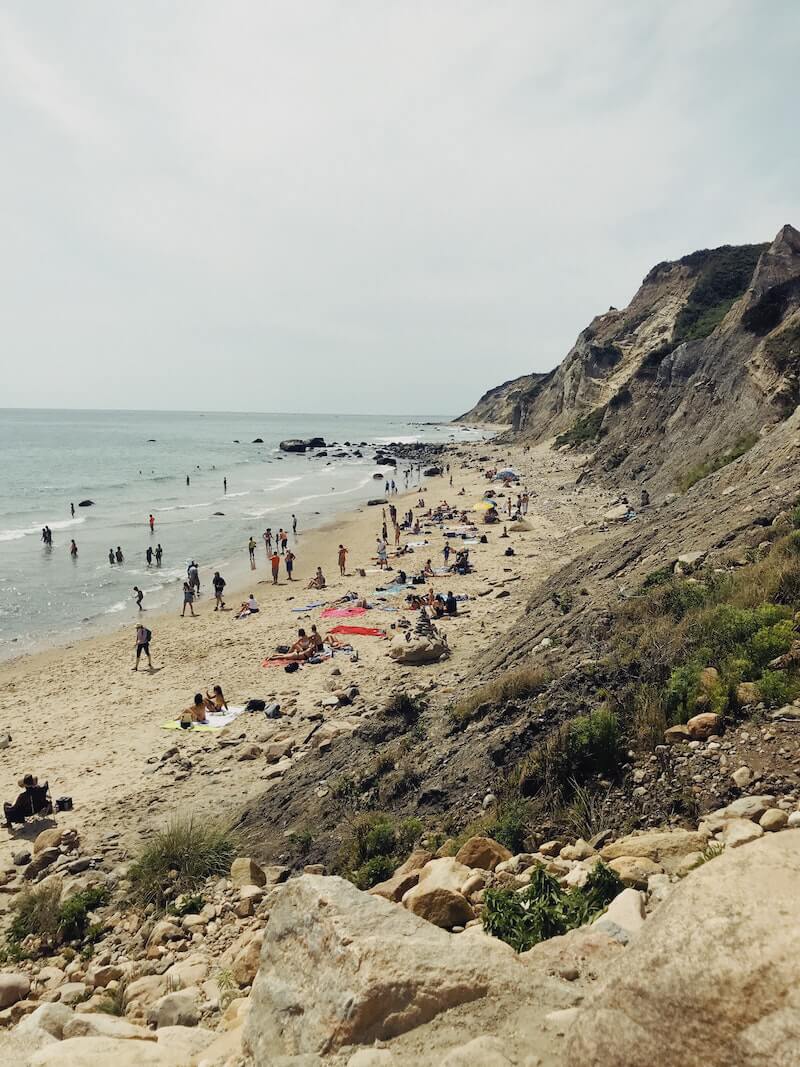 Block Island (Rhode Island)
Located 12 miles off the Rhode Island coastline, Block Island has that classic New England nautical feel – red brick lighthouses, dramatic bluffs, windswept sand dunes, a bustling harbor, and seafood restaurants galore. Almost half the entire island is protected natural space, from freshwater ponds to pristine white-sand beaches, making it a great destination for a summer of outdoor activities.
Where to stay: Block Island Beach House – a boutique hotel situated right on the sand, with vintage surfboards decorating the walls like artwork – is like a surfer's crash pad. Grab a lobster roll at the porch cafe and watch the sunset from its buzzy beach-front bar.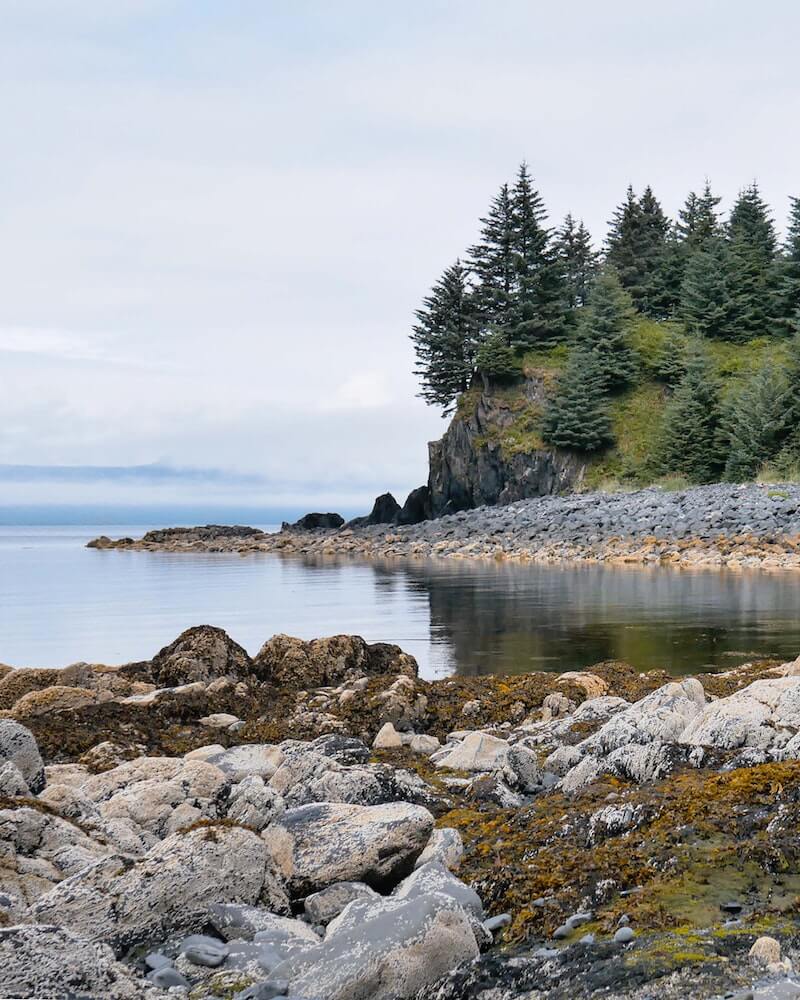 Kodiak Island (Alaska)
Kodiak Island has surprises you might not associate with Alaska, including a surfing scene and an annual rodeo state fair. In full transparency, Kodiak is much larger than the other islands on this list. In fact, it's the second largest island in the U.S. after the Island of Hawaii, and it's known for whale spotting, hiking, fishing, and a very large population of coastal brown bears (don't worry, they're mostly interested in the giant salmon that zip through Kodiak's waters).
Where to stay: The Cranky Crow B&B offers cozy rooms complete with their own working fireplaces. A welcome retreat after a day spent exploring the island's wild and lush mountainous interior.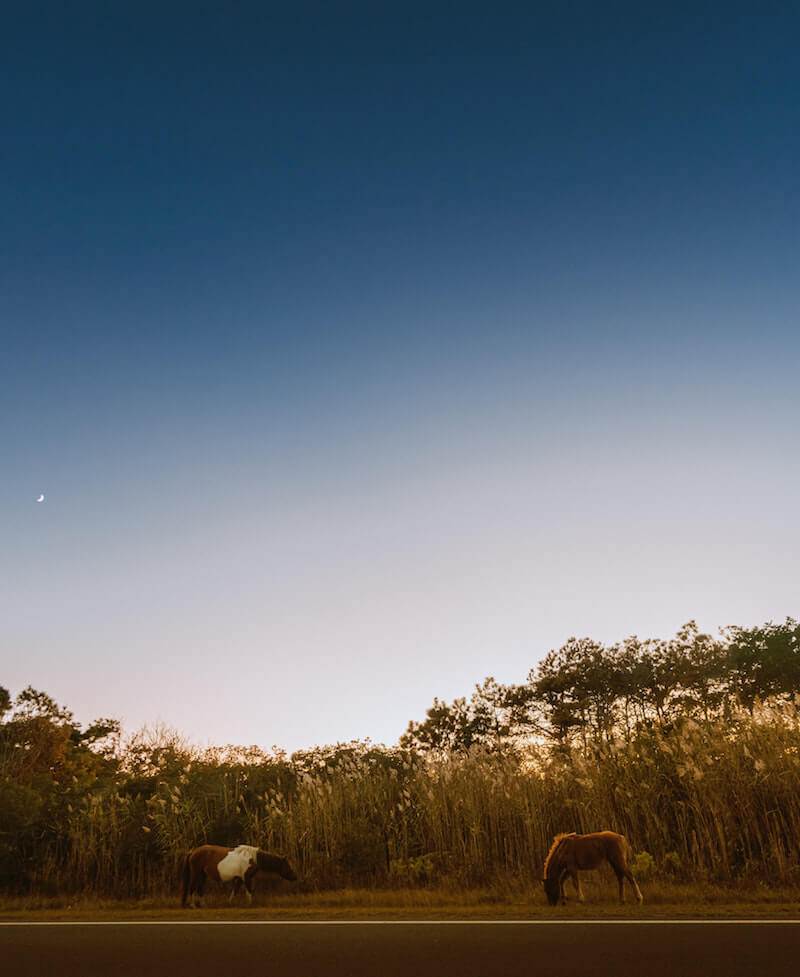 Assateague Island (Maryland/Virginia)
Assateague Island is a 37-mile long barrier island that straddles two states: Maryland and Virginia. Famously, its unspoiled beaches, inland pine forests, and salt marshes are home to around 300 wild ponies, said to be descended from domestic horses that survived a shipwreck off the Virginia coast in the 17th century.
Where to stay: Visitors can choose to camp on Assateague or stay on nearby Chincoteague Island and visit for the day. If you're doing the latter, we recommend Miss Molly's Inn, a Victorian B&B complete with rocking chairs and afternoon tea.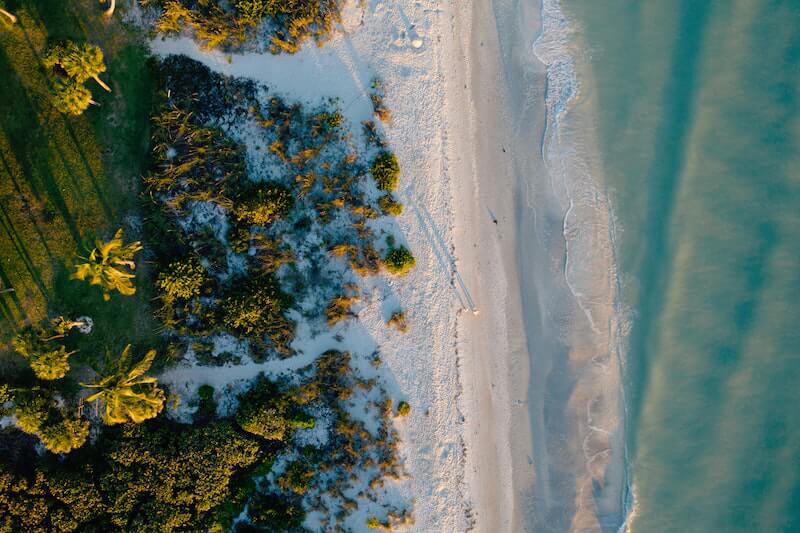 Sanibel Island (Florida)
Two-thirds of this barrier island is protected natural land, including the J.N. "Ding" Darling National Wildlife Refuge – an estuary whose seagrass beds and mangrove forests are home to endangered species including loggerhead sea turtles, smalltooth sawfish, and manatees. Sanibel's very specific east-west orientation also makes it one of the best places to discover rarely-seen washed-up seashells.
Where to stay: The beach bungalows and palm-shaded pool at Island Inn make it a great family-friendly property.
Little St. Simons Island (Georgia)
Part of Georgia's Golden Isles, this 11,000-acre private island, has a virtually untouched landscape of maritime forests, diverse wetland ecosystems, and sand dunes. You can tour Little St. Simons with a naturalist guide, or strike out on your own and go bird watching, fishing, boating, or simply relax on the beach.
Where to stay: The island's only resort, The Lodge on Little St. Simons, is a sustainable and conservation-focused, 32-room property. Cottages have a rustic cabin feel, with tan leather sofas, wood-panel walls, and working fireplaces. Food served at the restaurant is harvested from an on-site organic garden.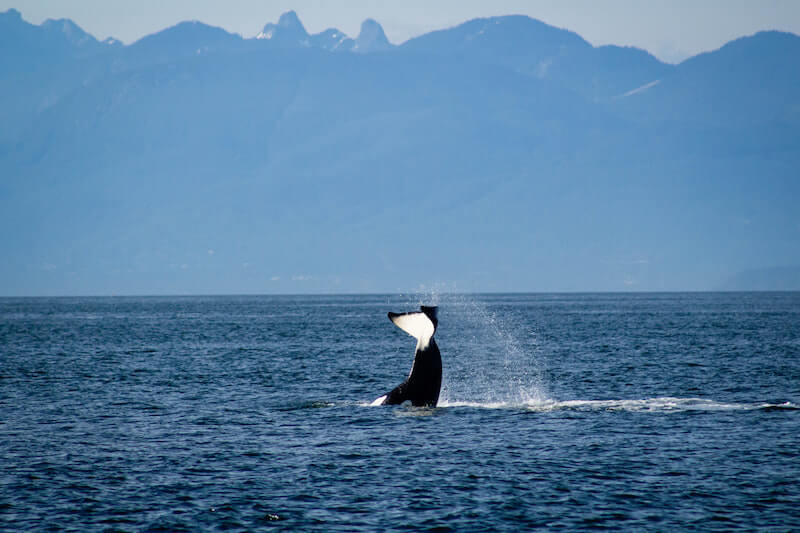 Orcas Island (Washington)
In Northwest Washington, not far from Vancouver Island, BC, you'll find Orcas Island – a horseshoe-shaped, hilly and forested landmass that's part of a 172-strong archipelago known as the San Juan Islands. Life here moves at a refreshingly slow pace. Explore Moran State Park by foot, bike or horseback, take a whale-watching tour for a glimpse of the island's namesake orcas, visit organic farms and artist markets, and watch the sunset from the water's edge.
Where to stay: The island's loveliest hotel, The Outlook Inn, as a storied history. Originally founded by settlers in 1888, it was purchased by a mystic in the 60s and transformed into a spiritual commune. On the hotel's grounds, you'll find a remnant of that era, The Chapel of Light, which is still used by guests for morning meditation and Sunday spiritual service.